Disclaimer: Psychedelics are largely illegal substances, and we do not encourage or condone their use where it is against the law. However, we accept that illicit drug use occurs and believe that offering responsible harm reduction information is imperative to keeping people safe. For that reason, this document is designed to enhance the safety of those who decide to use these substances.
This article has been medically reviewed by Katrina Oliveros, MSN-ED, BSN
---
Psychedelics have attracted researchers' curiosity due to their serotonergic activity on 5-HT (serotonin) receptors, specifically the 2A subtype (5-HT2A), which is involved in learning, cognition, and behavior. 
The activation of 2A receptors is the core mechanism behind the hallucinogenic effects of psychedelic substances. Further, the potential therapeutic interventions of these hallucinogens in treating various conditions are a hot topic in research. Beyond medicinal use, they also have the potential to strengthen such traits as creativity, critical thinking, and logical reasoning.
This raises the question: 
Can psychedelics be revolutionary for achieving peak performance?
There is growing evidence that psychedelic drugs such as LSD and psilocybin can provide effective results for peak performance and productivity. Ayahuasca is a popular alternative to traditional treatments such as therapy and prescription medication for those seeking to uplevel their performance. 
Along with many public figures, NFL player Aaron Rodgers recently talked about utilizing ayahuasca for personal development and peak performance. He indicated that ayahuasca helped him "develop the mindset to win the Superbowl." 
This article will discuss the well-known effects of ayahuasca, provide examples of some lived experiences, and discuss its future role in boosting performance and productivity.
---
Ayahuasca: The Psychedelic Plant Medicine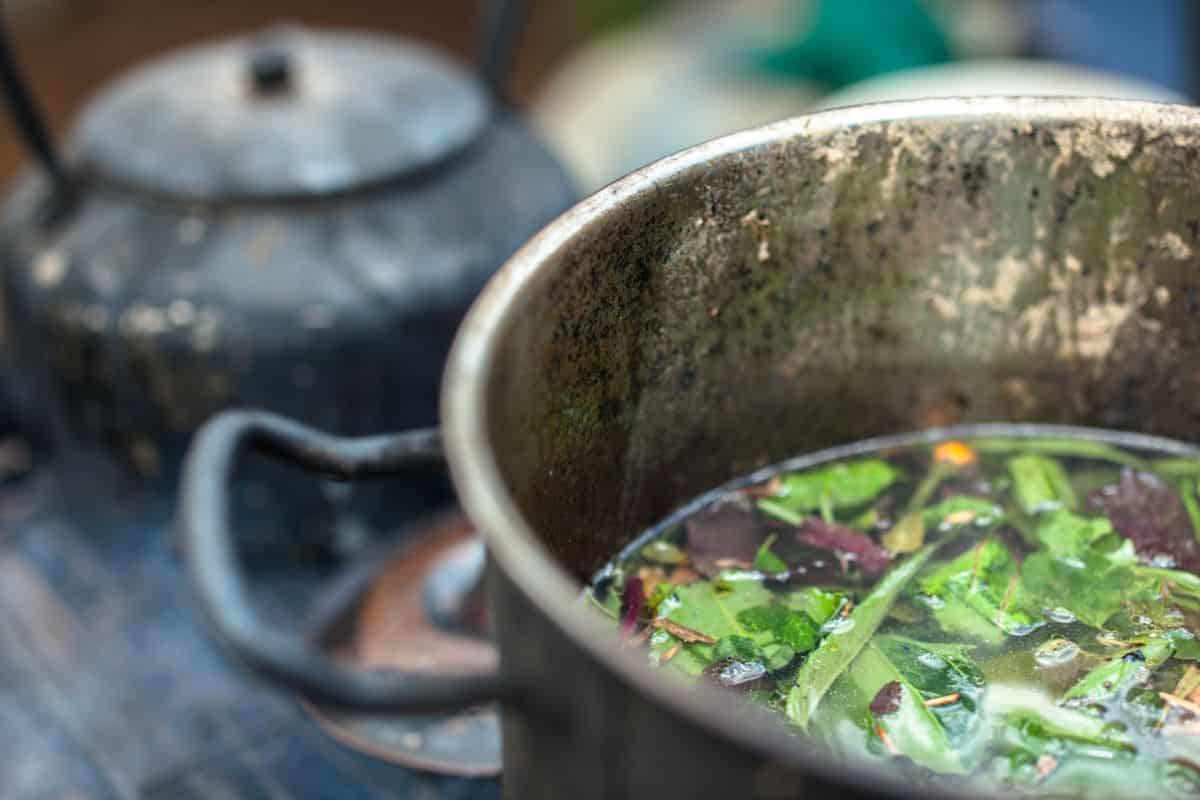 Ayahuasca is a psychoactive brew prepared by combining two plants, Banisteriopsis caapi and the Psychotria viridis shrub (chacruna).
P. viridis contains the N, N-Dimethyltryptamine (DMT) molecule, which is the reason for the brew's psychedelic effects. B. caapi contains monoamine oxidase inhibitors (MAOIs) and β-carbolines such as harmine, tetrahydroharmine (THH), and harmaline, along with other carboline alkaloids. 
The MAOI inhibitors prevent the breakdown of DMT and allow the drug's psychotropic effects to actualize. DMT then acts as a partial agonist of serotonin (5-HT) receptors and causes an altered state of consciousness.
Notably, ayahuasca and DMT are not the same plant medicines. DMT is a short-acting and powerful psychoactive substance. It is often inhaled, while ayahuasca is brewed as a tea.
In a 200 ml dose of brewed ayahuasca tea, approximately 30 mg harmine, 10 mg THH, and 25 mg DMT are present; however, these may change due to region and preparation methods. You can learn more about the differences between ayahuasca and DMT here.  
Ayahuasca has been used for spiritual and healing purposes by Amazonian indigenous communities, in countries such as Brazil, Peru, Ecuador, and Colombia, for several thousand years. 
The use of ayahuasca brew has been adopted by the Western culture in the last few decades due to people's growing interest in joining ayahuasca retreats. Further, the religious use of ayahuasca continues in South American and Brazilian culture, specifically in the União do Vegetal and Santo Daime chuthethirdwave.co/legality-ayahuascarches.
For more information on the legality of ayahuasca medicine around the world, head to our guide here. 
The Ayahuasca Ceremony
Ayahuasca ceremonies often last between four to eight hours. The medicine is taken with the guidance of a shaman or a healer. Purging is an essential and common element of the experience. Read more about what to expect in an ayahuasca experience.
The preparation steps for an ayahuasca ceremony often include clarifying the mind, body, and soul before ingesting the plant. This usually consists of a specific diet called "ayahuasca dieta." The diet cleans the body and avoids adverse reactions in the stomach. Individuals often withdraw from eating fermented foods such as cheese, beer, wine, and yogurt. 
While preparing for the psychedelic trip, knowing what drugs interfere with ayahuasca brew is crucial to avoiding any potential bad trips. 
Here is a list of some medications that you should avoid before the experience:
Alcohol

Allergy medicines

Amphetamines

Antipsychotics

Barbiturates

Blood pressure medicines

Depressants (Xanax, Ativan, etc.)

Vasodilators
If you are eager to know more, read our Ultimate Ayahuasca Guide to learn everything about this psychedelic brew. 
---
What Are the Effects of Ayahuasca?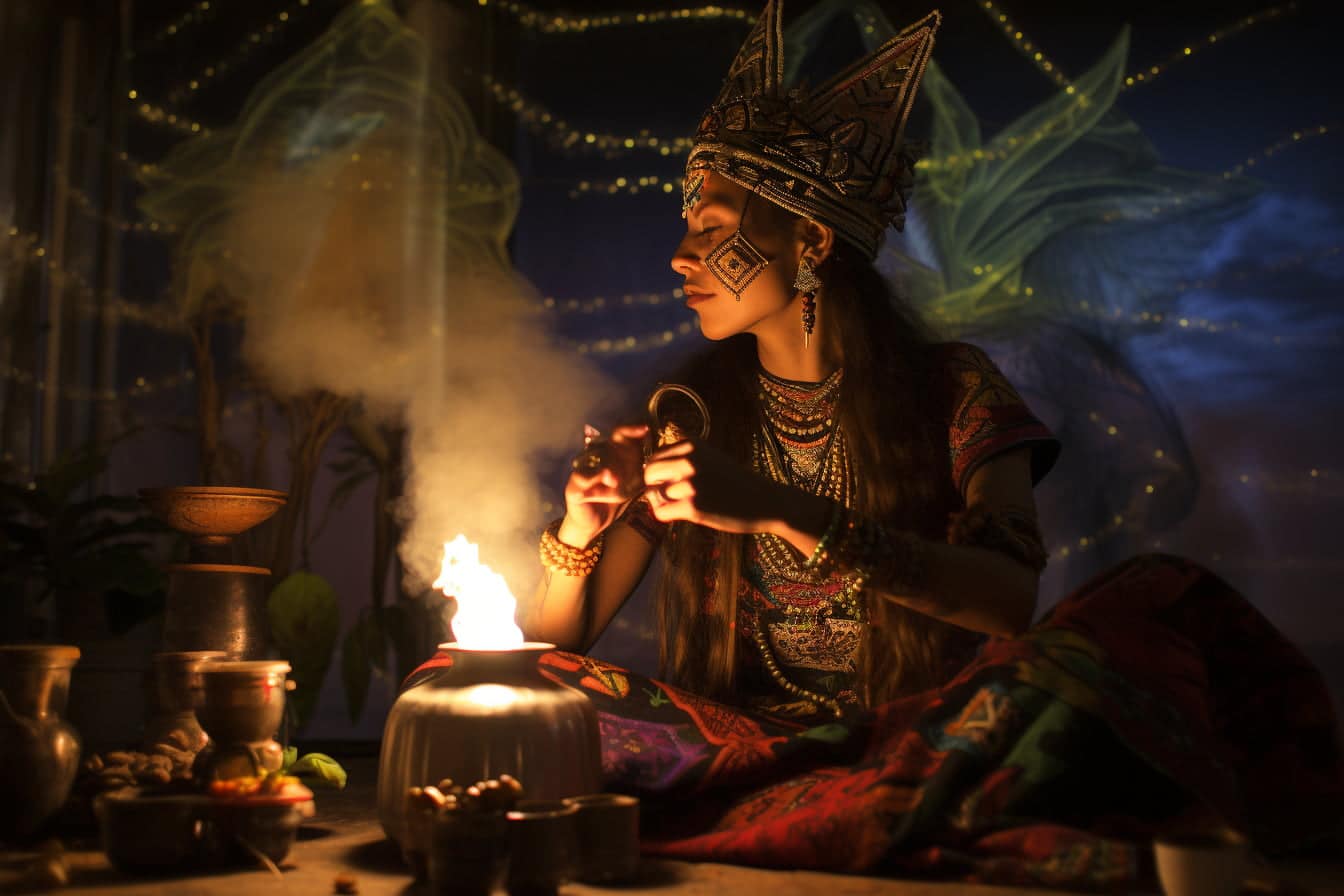 The experience with ayahuasca is entirely personal and unique and often involves visions, emotional release, bliss, ecstasy, and dream-like perception. The subjective effects of ayahuasca can initiate changes in perceptual, affective, cognitive, and somatic brain regions.
Working with this medicine can result in a variety of healing benefits. Recent clinical trials and neuroimaging research showed promising results for psychotherapeutic applications of ayahuasca in mental health, anxiety, and depression. There is also growing scientific evidence of long-lasting psychological changes and personal growth after using ayahuasca.
You can read our Ayahuasca Research article if you are curious about the recent scientific research on this plant.
Anecdotal reports also support the healing benefits of the plant. Experiences with ayahuasca are  life-changing, transformational, and profound, with rapid shifts in psychological symptoms.
The ayahuasca experience often includes: 
Visuals:

Hallucinations, geometric forms, animal appearances, and supernatural beings.

Mystical and spiritual insights:

Calming feelings, harmony with the universe, existential experience, connecting with higher beings or sources.

Physical changes:

Nausea, vomiting, increased heartbeat, sweating, shaking, crying.

Emotional releases:

Feelings of joy, serenity, relaxation, satisfaction, energy, happiness, and relief.
If you want to learn more about what to expect in an ayahuasca experience, watch the video below: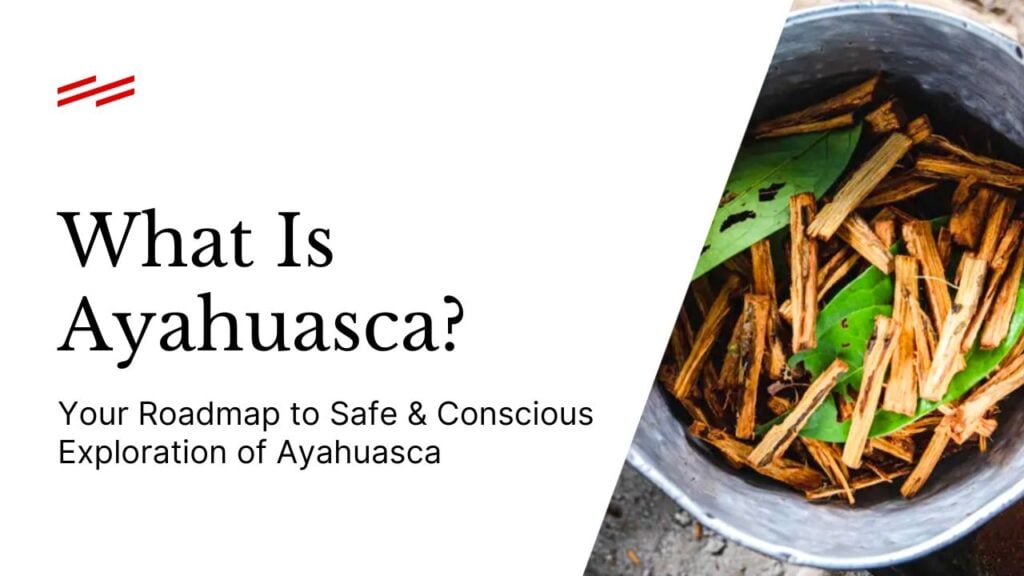 ---
Using Ayahuasca for Performance and Productivity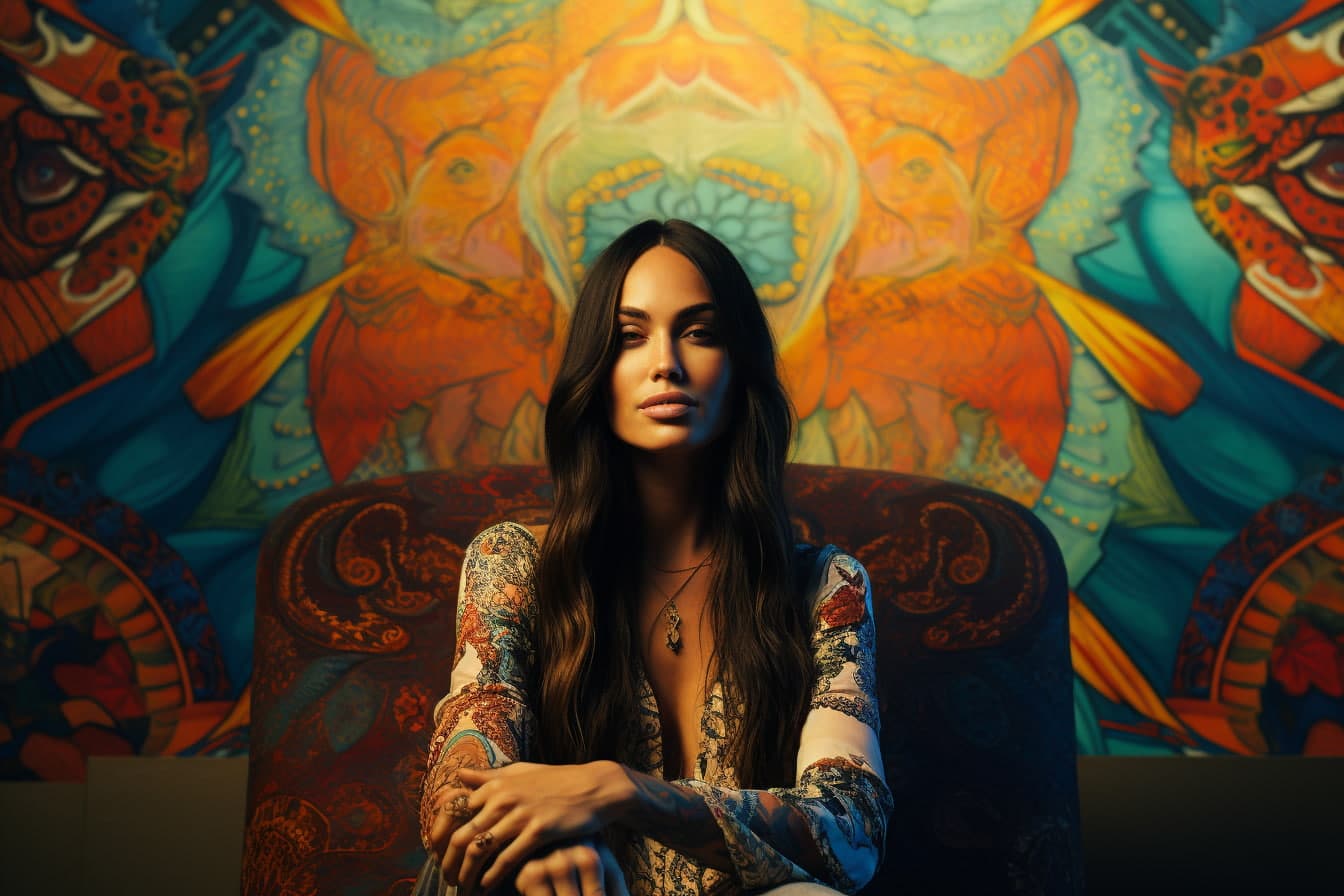 ---
Working with plant medicines for performance and productivity has become incredibly popular since many celebrities, business icons, musicians, and professional athletes have shared compelling stories about ayahuasca ceremonies.
So what makes ayahuasca unique for achieving peak performance? 
Recently, NFL athlete Aaron Rodgers publicly spoke about his experience with plant medicine in Peru. In the interview, he says ayahuasca taught him to be more compassionate and gentle with himself. Rodgers believes the ayahuasca experience is reflected in his professional career, where he let go of self-criticism and negative thoughts and was allowed to succeed. He further says: 
At a core level, I definitely have a deeper understanding of who I am, and I think that's helped me to be a better leader and ultimately, probably a better player.
Another psychedelic-explorer celebrity, Will Smith, gave an interview on his multiple ayahuasca experiences over two years. He also talks in-depth about his experiences in his published book "Will." He talks about ayahuasca as a significant revolution in his life, fostering self-love. 
Musician Paul Simon worked with ayahuasca after a failed art project and later composed the song, "Spirit Voices," which he dedicated to the ayahuasca experience. American actress Megan Fox also openly speaks about her experiences with plant medicine and how ayahuasca transformed her. 
Beyond celebrities and public figures, ayahuasca has also attracted the attention of business owners. Entrepreneur and start-up investor Tim Ferriss says in an interview that the ayahuasca medicine vaporized his anger. 
To learn more about ayahuasca and conscious leadership, listen to our psychedelic podcast, where entrepreneur Gerard Adams talks about how ayahuasca changed his perspective.
---
How Ayahuasca Affects Peak Performance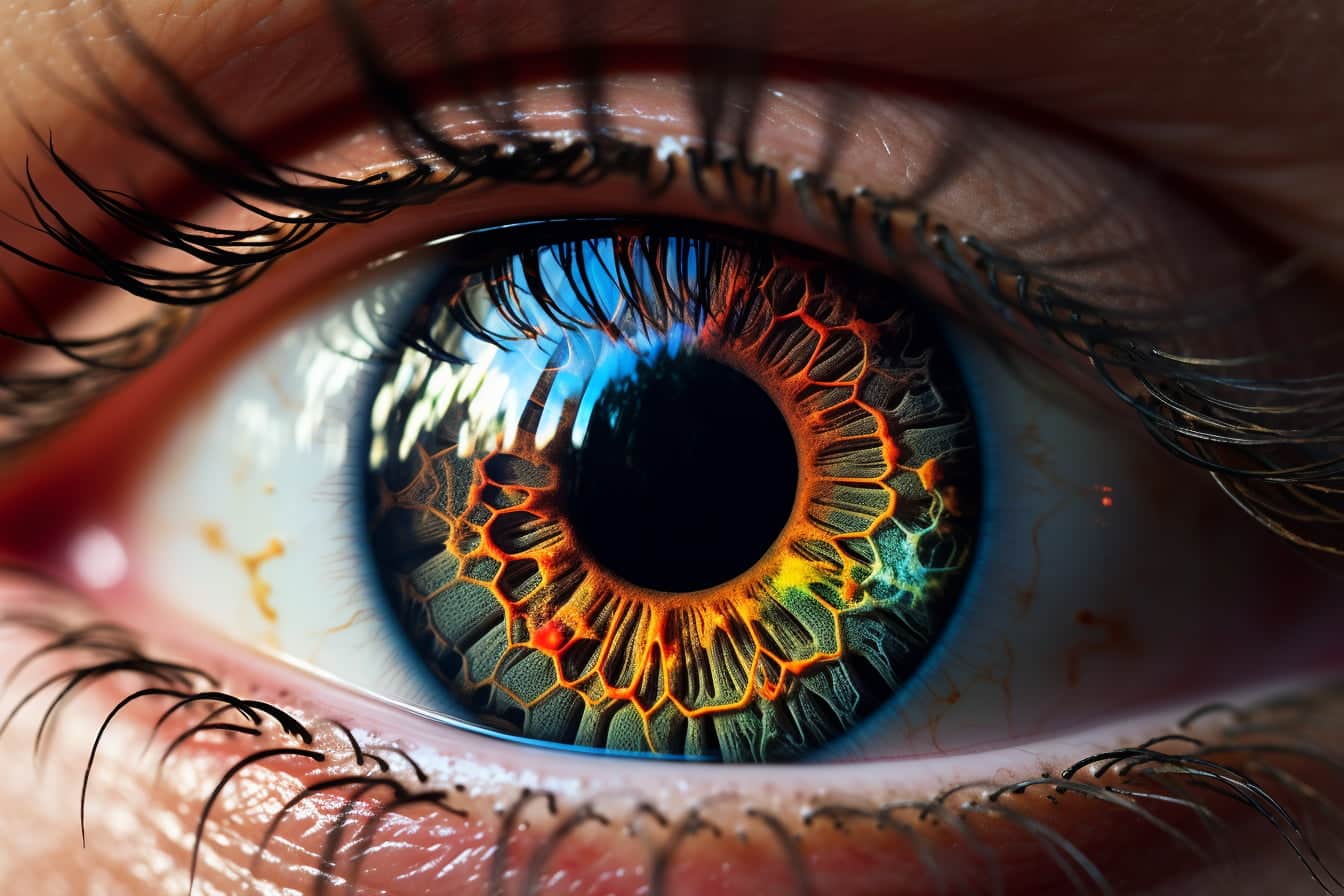 Ayahuasca can drastically affect peak performance in a few ways:
1. Ayahuasca activates emotional reasoning
Ayahuasca can help individuals to integrate their logical thinking mechanism with emotion and feelings. 
A study published in 2021 looked for the effects of ayahuasca on cognitive and emotional processes and found ayahuasca effective in strengthening cognitive and emotional empathy, life satisfaction, well-being, and creative and divergent thinking. The study found it increased participants' ability to recognize and make sense of their emotional states. 
What does this mean for peak performance? While connecting two brain hemispheres, ayahuasca helps us to not always think analytically but also to know and feel. 
Another study found ayahuasca useful for emotion regulation, awareness, and sensitivity. Changes in these personality structures can directly affect interpersonal relationships in co-working environments, resulting in peak performance.
2. Ayahuasca initiates a state of "flow"
The flow state is a timeless sense of being engaged in an activity with entire focus and attention. Flow states significantly influence peak performance and productivity. Many artists and creatives say their best performance happens in the flow state. 
You can achieve the state of flow in many ways, microdosing psychedelics being one of them. Psychedelics, including ayahuasca, can initiate the flow experience while increasing focus, creativity, and motivation. Peak performance and creativity happen when we are entirely present. If we have a lot of anxiety, worry, and stress about our work, producing the best results is quite challenging. 
If you want to learn more about microdosing and initiating flow states, see our Microdosing Course.
3. Ayahuasca increases creativity
Boosting creativity with the help of psychedelics is not a new concept. These magical plants have influenced many artists and their work throughout the past. 
Ayahuasca can also enhance creative thinking, as found in recent scientific research. The plant helps increase the psychological flexibility of individuals and enhances divergent thinking processes. 
The ayahuasca experience can help individuals find new and unique thought patterns and expand their minds while initiating creative thinking. 
4. Ayahuasca helps with problem-solving
Another potential benefit of ayahuasca is its effect on addressing and solving problems. 
Problem-solving requires creative and clear thinking while maintaining a flexible mindset. Beyond ayahuasca's role in creativity and thought processes, the plant is also beneficial for decreasing anxiety symptoms, panic-like behavior, and hopelessness. 
Therefore, ayahuasca can initiate powerful, inspiring ideas, solutions, and critical decisions, and help with problem-solving tasks. 
5. Ayahuasca reduces self-criticism and embraces self-compassion
One of the most valuable effects of ayahuasca is self-perception. Ayahuasca can reduce self-criticism and help individuals show self-love and compassion towards themselves. 
The plant teaches a healthy mindset with less judgment, often allowing individuals to recognize their limiting beliefs and constrictive patterns. 
Recent scientific research investigated personality changes after ayahuasca ceremonies across baseline and follow-up reports. They observed significant differences in some traits, such as reduced neuroticism in the ayahuasca-using group.
---
Final Thoughts: What Is the Future of Ayahuasca?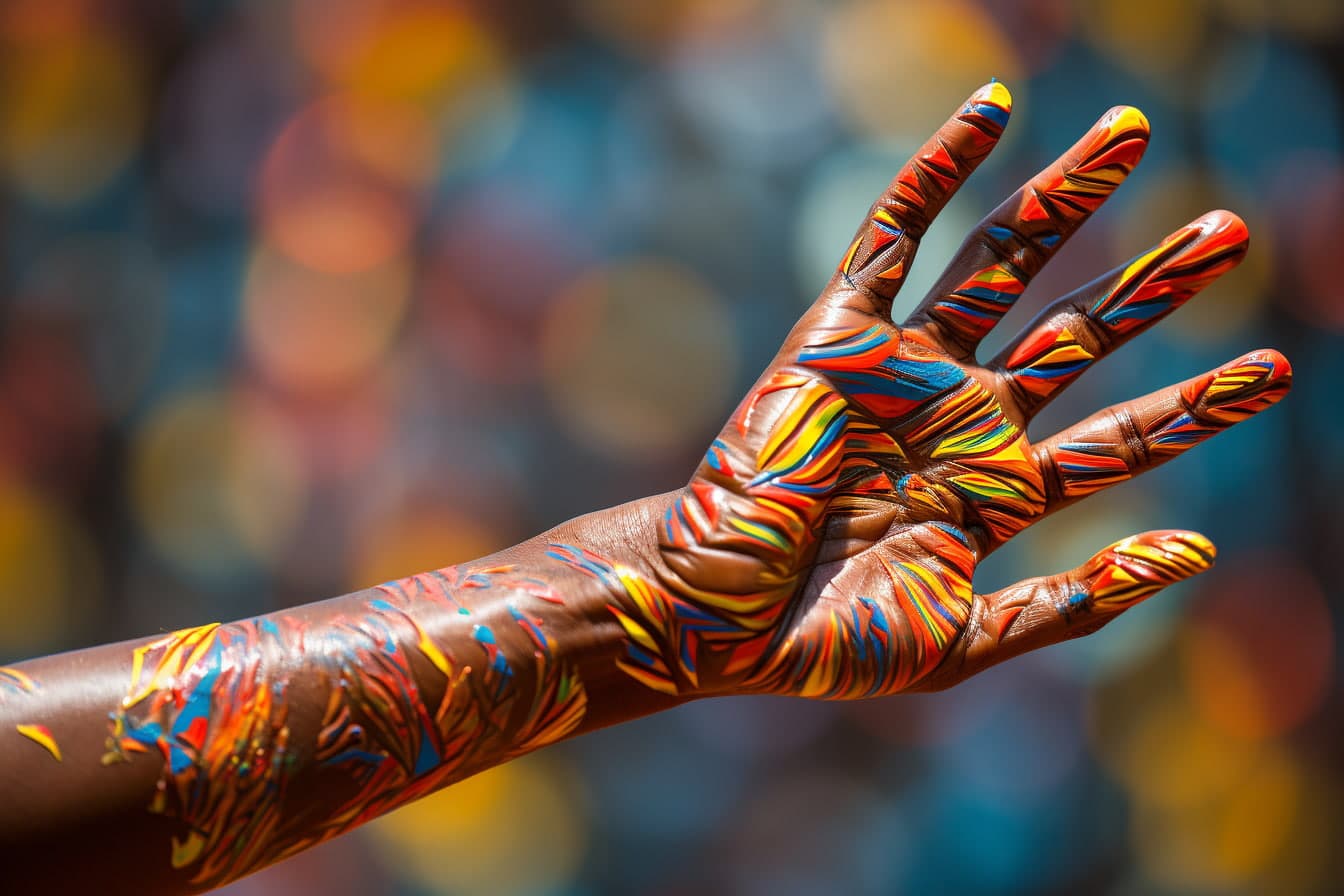 We often focus on doing rather than being or feeling states in our daily lives. Plant medicine can remind us to be present and in contact with our emotions to navigate intense and overwhelming feelings. 
Working with ayahuasca may bring different perspectives to business and leadership in the future. High-paced working environments can be more harmonious and interconnected spaces for all. People might become more adaptable to their environments and feel more comfortable dealing with negative talk and criticism. 
The plants can teach us more about ourselves and the importance of self-love. Further, they help us deal with internalized fears and letting go of beliefs that limit our potential. Ayahuasca is a great teacher for learning how to love, grow, and thrive. 
In summary ayahuasca for peak performance can look like: 
Increased creativity and divergent thinking

Coming up with precise decisions and solutions

Increased emotional and interpersonal skills

Reduced anxiety, self-criticism, self-judgment 

Increased self-love and self-compassion 

An opportunity to explore new ways of doing and thinking

More adaptability and flexibility
If you intend to sit with ayahuasca medicine, check out The Third Wave Directory to find the retreat center serving your healing and transformation purposes. 
References
Barbosa, P. C. R., Giglio, J. S., & Dalgalarrondo, P. (2005). Altered states of consciousness and short-term psychological after-effects induced by the first-time ritual use of ayahuasca in an urban context in Brazil. Journal of psychoactive drugs, 37(2), 193-201. https://doi.org/10.1080/02791072.2005.10399801 
Brierley, D. I., & Davidson, C. (2012). Developments in harmine pharmacology—Implications for ayahuasca use and drug-dependence treatment. Progress in neuro-psychopharmacology and biological psychiatry, 39(2), 263-272.  https://doi.org/10.1016/j.pnpbp.2012.06.001 
Carhart-Harris, R. L., & Nutt, D. J. (2017). Serotonin and brain function: a tale of two receptors. Journal of psychopharmacology (Oxford, England), 31(9), 1091–1120. https://doi.org/10.1177/0269881117725915 
Domínguez-Clavé, E., Soler, J., Elices, M., Pascual, J. C., Álvarez, E., de la Fuente Revenga, M., Riba, J. (2016). Ayahuasca: Pharmacology, neuroscience, and therapeutic potential. Brain Research Bulletin. Retrieved from: https://www.sciencedirect.com/science/article/abs/pii/S0361923016300454?via%3Dihub 
Domínguez-Clavé, E., Soler, J., Pascual, J. C., Elices, M., Franquesa, A., Valle, M., Alvarez, E., & Riba, J. (2019). Ayahuasca improves emotion dysregulation in a community sample and in individuals with borderline-like traits. Psychopharmacology, 236(2), 573–580. https://doi.org/10.1007/s00213-018-5085-3   
Domínguez-Clavé, E., Soler, J., Elices, M., Franquesa, A., Álvarez, E., & Pascual, J. C. (2022). Ayahuasca may help to improve self-compassion and self-criticism capacities. Human psychopharmacology, 37(1), e2807. https://doi.org/10.1002/hup.2807 
Jiménez-Garrido, D. F., Gómez-Sousa, M., Ona, G., Dos Santos, R. G., Hallak, J. E., Alcázar-Córcoles, M. Á., & Bouso, J. C. (2020). Effects of ayahuasca on mental health and quality of life in naïve users: A longitudinal and cross-sectional study combination. Scientific reports, 10(1), 4075. https://doi.org/10.1038/s41598-020-61169-x 
Kuypers, K. P., Riba, J., de la Fuente Revenga, M., Barker, S., Theunissen, E. L., & Ramaekers, J. G. (2016). Ayahuasca enhances creative divergent thinking while decreasing conventional convergent thinking. Psychopharmacology, 233(18), 3395–3403.  https://doi.org/10.1007/s00213-016-4377-8 
Kiraga, M. K., Mason, N. L., Uthaug, M. V., van Oorsouw, K. I., Toennes, S. W., Ramaekers, J. G., & Kuypers, K. P. (2021). Persisting effects of ayahuasca on empathy, creative thinking, decentering, personality, and well-being. Frontiers in Pharmacology, 12, 721537. https://doi.org/10.3389/fphar.2021.721537
Labate, B. C., Rose, I. S., & Santos, R. G. (2009). Ayahuasca religions: A comprehensive bibliography and
critical essays. Santa Cruz, CA: MAPS. Retrieved from: https://www.researchgate.net/publication/216385682_Ayahuasca_Religions_A_Comprehensive_Bibliography_and_Critical_Essays 
McKenna, D. J. (2004). Clinical investigations of the therapeutic potential of ayahuasca: rationale and regulatory challenges. Pharmacology & Therapeutics, 102(2), 111–129.  Retrieved from:  https://www.sciencedirect.com/science/article/abs/pii/S0163725804000464?via%3Dihub 
Mirvis, P. H. (1991). Flow: The psychology of optimal experience. https://www.researchgate.net/publication/224927532_Flow_The_Psychology_of_Optimal_Experience 
Nichols, D. E. (2004). Hallucinogens. Pharmacology & therapeutics, 101(2), 131-181. https://doi.org/10.1016/j.pharmthera.2003.11.002 
Palhano-Fontes, F., Barreto, D., Onias, H., Andrade, K., Novaes, M., Pessoa, J., . . . Araújo, De. (2019). Rapid antidepressant effects of the psychedelic ayahuasca in treatment-resistant depression: A randomized placebo-controlled trial. Psychological Medicine, 49(4), 655-663. doi: 10.1017/S003329171800135
Riba, J., Rodríguez-Fornells, A., Urbano, G., Morte, A., Antonijoan, R., Montero, M., … Barbanoj, M. J. (2001). Subjective effects and tolerability of the South American psychoactive beverage Ayahuasca in healthy volunteers. Psychopharmacology, 154(1), 85–95. https://doi.org/10.1007/s002130000606 
Santos, R. D., Landeira-Fernandez, J., Strassman, R. J., Motta, V., & Cruz, A. P. M. (2007). Effects of ayahuasca on psychometric measures of anxiety, panic-like and hopelessness in Santo Daime members. Journal of ethnopharmacology, 112(3), 507-513. https://doi.org/10.1016/j.jep.2007.04.012 
Weiss, B., Miller, J. D., Carter, N. T., & Keith Campbell, W. (2021). Examining changes in personality following shamanic ceremonial use of ayahuasca. Scientific reports, 11(1), 1-15. https://doi.org/10.1038/s41598-021-84746-0