THIRD WAVE PODCAST
Open Heart, Open Mind: Healing Through Connection
Episode 115
Kat Coder, PhD
Dr. Katherine Coder was on her way to a career on Wall Street when a psychedelic experience changed the course of her life. Now a counselor and coach, her mission is to help her clients reclaim their birthright and unfold their essential nature into the world. In this episode, Kat and Paul discuss the power of community, connecting to spirit, and pharmaceutical vs. shamanic approaches to healing through plant medicine.
Dr. Katherine Coder is an awakener of evolutionary potential, a transpersonal therapist, and a guide to remember one's birthright and soul essence. Her specialties include trauma resolution, attachment challenges, codependency, childhood and family wounding, women's work, and motherhood. She brings together Western clinical psychology, Eastern spiritual teachings, indigenous wisdom, and the continuous cultivation of the deep feminine in the world.

This episode is brought to you by Kraken Kratom, a family-owned and operated herbal products company based in Portland, Oregon. Thanks to their commitment to providing consistent, high-quality products that conform to rigorous standards, Kraken Kratom has become the most recognized brand in online kratom—which has reported benefits that include pain relief, enhanced focus, improved relaxation, and help falling (and staying) asleep. For a limited time, Third Wave followers can get a 20% discount on the entire store + free shipping. Just use the code THIRDWAVE at checkout.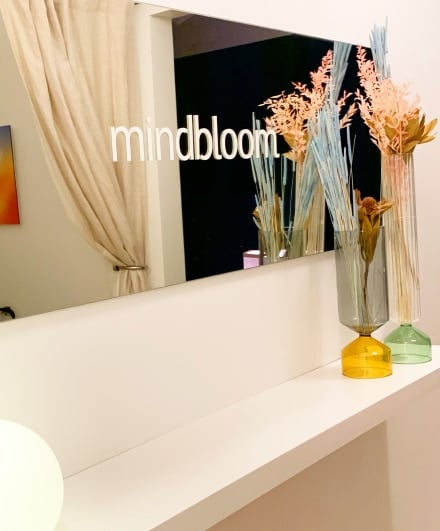 This episode is brought to you by Mindbloom, a mental health and wellbeing company on a mission to help people expand their human potential by increasing access to effective science-backed treatments for anxiety and depression, starting with guided ketamine therapy. Mindbloom partners with licensed psychiatric clinicians to help their clients get the most out of treatment through technology, content, and hospitality-inspired client experiences. Use promo code thirdwaveishere for a $50 discount off treatment.
Podcast Highlights
How Kat's first experience with MDMA opened her heart and changed her life path.
What the Peace Corps teaches about community.
Feeling "not quite right in the soul".
Creating an immersive spiritual experience, virtually and in the real world.
Transformation and healing through the four elements.
Incorporating shrines into your everyday life.
Two approaches to working with plant medicines: medical vs. shamanic models.
Plants as an impetus for creating community.
Connecting to spirit outside of medicinal plant use.
More from the podcast