Disclaimer: Psychedelics are largely illegal substances, and we do not encourage or condone their use where it is against the law. However, we accept that illicit drug use occurs and believe that offering responsible harm reduction information is imperative to keeping people safe. For that reason, this document is designed to enhance the safety of those who decide to use these substances.
This article has been medically reviewed by Katrina Oliveros, MSN-ED, BSN
---
As urban landscapes continue to develop, and wood chips and sawdust are transferred from place to place, wood-feeding psilocybin mushrooms are spreading throughout the globe, including the psychedelic kind. 
Psilocybe ovoideocystidiata – otherwise known as "ovids" or "ovoid mushrooms" – are one of these psilocybin mushroom species whose growth has expanded from eastern to western America in recent years and is now moving into parts of Europe. 
Other wood-chip loving mushrooms include Gymnopilus aeruginosus and Psilocybe cyanescens, which you can learn more about in our different psilocybin mushroom types blog post.
---
Background of Psilocybe ovoideocystidiata 
In 2003, the mycologist Richard Gaines collected a sample of mushrooms from wood chips by the side of a trail in Montgomery County, Pennsylvania. 
Previously, mushroom observers had mistaken these naturally-growing shrooms for the look-alike species Psilocybe caerulipes (also commonly known as "blue-foot mushrooms") because of similarities in their appearance. 
However, in noticing some critical differences between Psilocybe caerulipes and the mushrooms in Gaines's sample, his colleague, the mycologist Gaston Guzman, scientifically separated the two species in 2007. They named the newly identified species Psilocybe ovoideocystidiata because of its ovid (balloon-shaped) cystidia, which are large cells detected on its spores.
Taxonomically, Psilocybe ovoideocystidiata belongs to the Psilocybe genus of fungi, part of the Hymenograstraveae family and Agaricales class.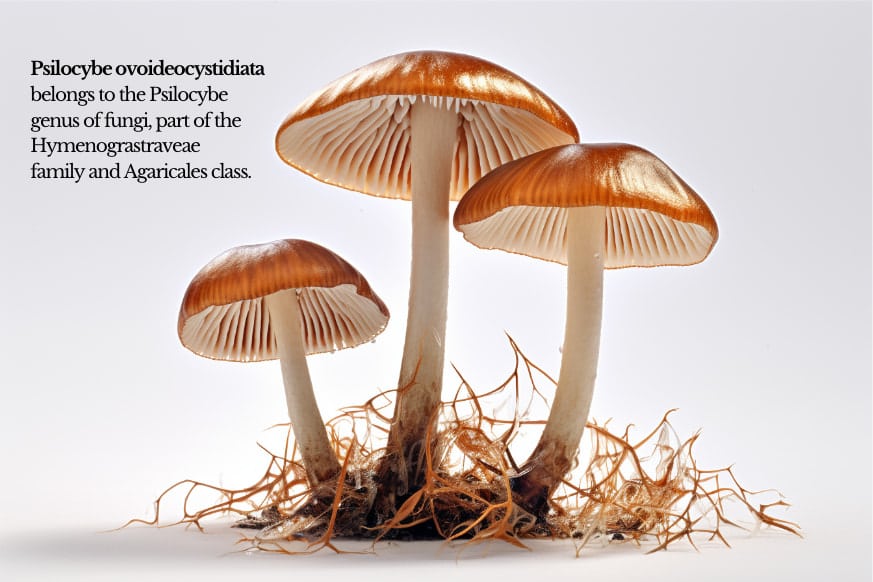 ---
Where to Find Psilocybe ovoideocystidiata 
Psilocybe ovoideocystidiata is thought to have originated in the Ohio River valley, its original place of discovery. Today, you can also find Psilocybe ovoideocystidiata growing in abundance along the whole American east coast, spanning from Kentucky to Mississippi.
Like other "wood-loving" Psilocybe mushrooms, such as Psilocybe cyanescens, Psilocybe ovoideocystidiata is a saprobic species, meaning it feeds off the nutrients found in decaying organic matter. As such, Psilocybe ovoideocystidiata can often be found growing in dead woody material, especially close to rivers and streams where trees may become water-logged, and in wood chips and mulch in urban landscapes. 
Because of urban development and the travel of wood-chip and mulch across the country, recent years have seen an increased growth of Psilocybe ovoideocystidiata in the west coast of America, from Western Washington to Southern California.
International trading has also spread Psilocybe ovoideocystidiata outside of the US, and foragers have reported finding the species in wood chip piles and woody debris in both Switzerland and Germany. 
With the continued development of non-rural areas and trading of organic material, mushroom experts have predicted wild Psilocybe ovoideocystidiata will continue to spread throughout America and beyond.
Forager and chemist Jordan James in an article for National Geographic wrote,
Humans do extremely unnatural things—erecting large concrete jungles where we lay down copious amounts of wood chips… It's fascinating that a psychoactive mushroom that has potential long-lasting effects on human consciousness has decided that this ecological niche suits it well.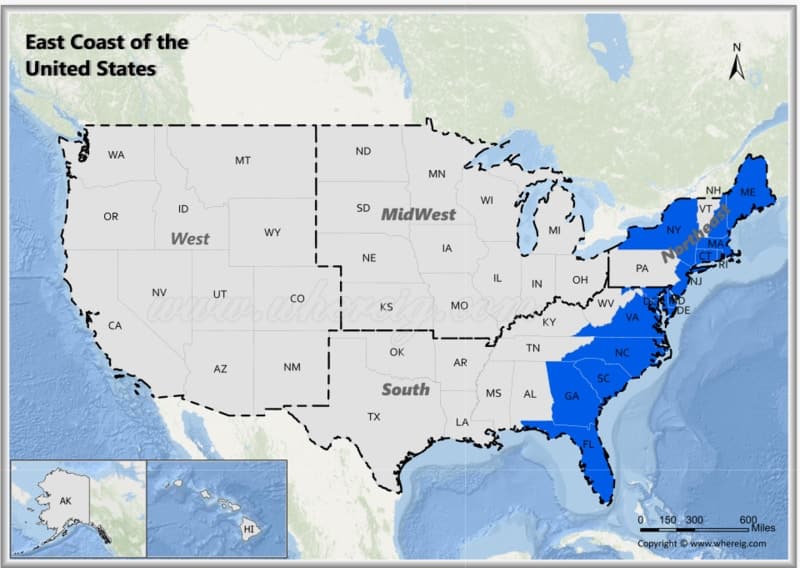 You can find Psilocybe ovoideocystidiata growing in abundance along the whole American east coast, spanning from Kentucky to Mississippi. 
---
How to Spot Psilocybe ovoideocystidiata 
Because of differences in weather conditions, the time of year you're most likely to spot  Psilocybe ovoideocystidiata will differ from place to place. However, in northeast America, these mushrooms commonly grow from around mid-April to late June, especially following consecutive days of rainfall. 
Psilocybe ovoideocystidiata is what's known as a gregarious species, meaning it typically exists in clusters of other mushrooms. Therefore, if you're on the hunt for Psilocybe ovoideocystidiata, you're likely to find groups of several hundred individuals within one particular area. 
Here are some physical characteristics you can use to identify Psilocybe ovoideocystidiata:
Caps
Like other Psilocybe species, Psilocybe ovoideocystidiata has caps that change shape and color as the mushrooms mature. During youth, the caps are usually highly convex (dome-shaped) and dark brown, but as they become older, the caps become more subumbonate (flat with a curved bump in the middle) and lighter in color, going from "cinnamon-brown" to "pearly cream." 
If injured, caps can also become blue and green and tend to exhibit these colors more with old age. In general, the caps tend to range from 1.5-5 cm in length. 
Gills
Gills are the thin papery structures found underneath a mushroom's cap. For Psilocybe ovoideocystidiata, the gills are described to have "adnate attachment," meaning they are widely attached to the stem. Gills are often white to brown and appear more dark purple when they're loaded with spores.
Stipe (stem)
Psilocybe ovoideocystidiata stems tend to have a hollow, swollen base, have small hairs near the bottom, and are smooth at the top. Stems vary from 3 to 9 cm long by 3 to 15 mm wide and appear white with yellow, brown, and blue tones. You can sometimes spot a prominent annulus (ring-like structure) wrapped around the stem. 
To see some examples of Psilocybe ovoideocystidiata, you can check out websites such as iNaturalist and Mushroom Observer, in which foragers document photos of their mushroom finds. These websites may also provide some extra information and tips for identification.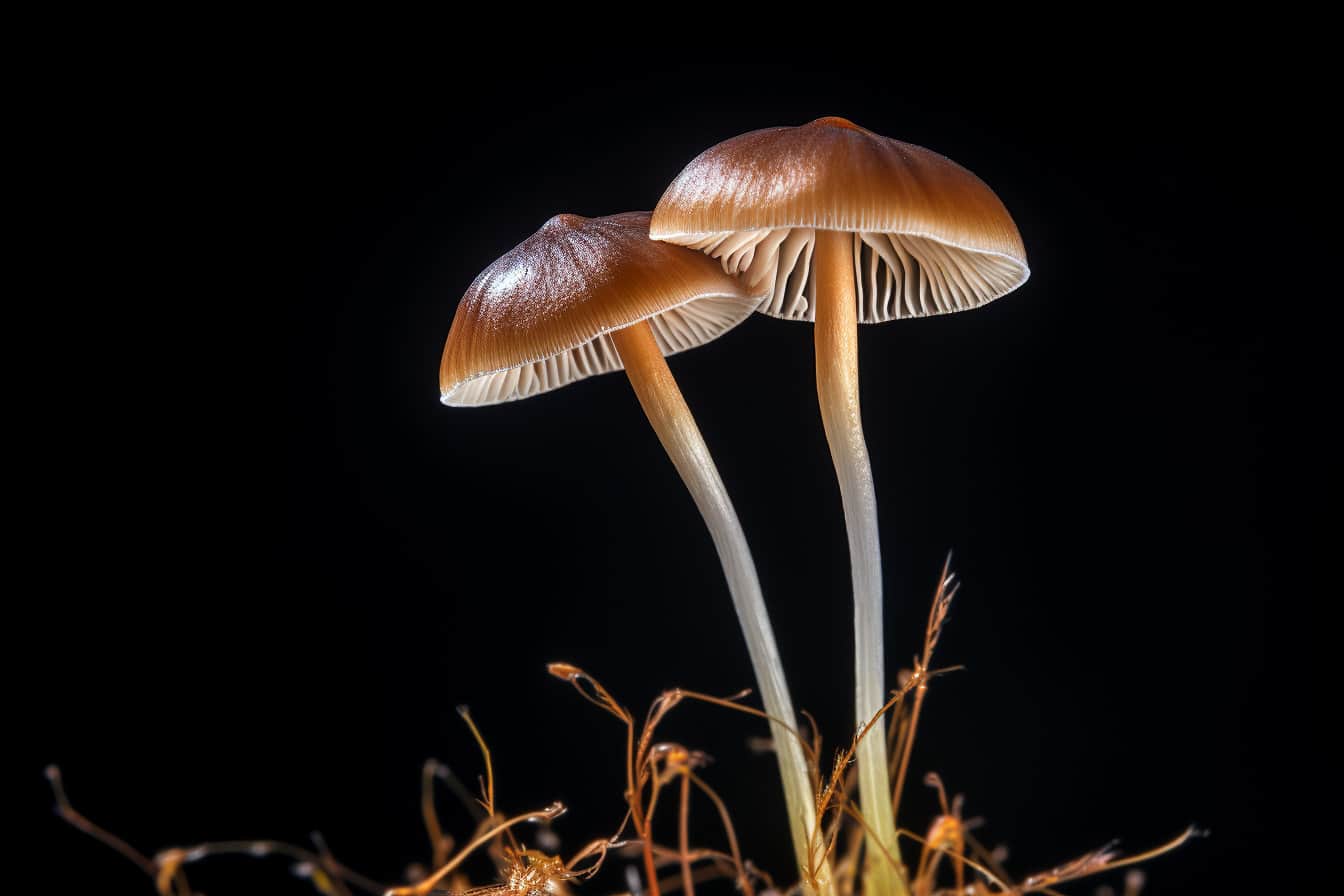 ---
Safety precautions when foraging
If and when foraging for psilocybin mushrooms, it's essential that you take extra precautions to ensure your mushroom is the correct species, as accidentally ingesting poisonous look-alike mushrooms could have severe consequences, even including death. 
To avoid this risk, a safer option for obtaining Psilocybe ovoideocystidiata mushrooms would be to legally purchase the spores and have a go at growing your own (more information about how to do so below). 
With Third Wave's Mushroom Grow Kit, not only will you know precisely the mushrooms you're harvesting, but Third Wave's clear step-by-step instructions will enable you to cultivate an abundant high-quality flush that you can keep renewing.
---
Effects of Psilocybe ovoideocystidiata
Psilocybe ovoideocystidiata contains the alkaloid compounds psilocybin and psilocin. It's these molecules that are responsible for the mushroom's psychoactive effects. Trace amounts of the tryptamine alkaloids Aeruginascin , baeocystin, norbaeocystin have also been found in P. ovoideocystidiata. 
The main commonly reported effects associated with psilocybin include:
1. Altered perception
Psilocybin can distort someone's perception of reality, causing them to experience hallucinations (seeing, hearing, and feeling things that aren't present).
Colors, shapes, and textures may also appear more vivid and intense. hallucinations are typically present with higher doses of psilocybin, whereas illusions ("misinterpretation of a correct sensory input," or distorted visual or sensory perception of objects that are present) are more common.
2. Changes in thought
Psilocybin can alter someone's mind, leading to increased insight, changed perspectives, and creativity. 
3. Emotional effects
Psilocybin can bring about emotional effects that range all the way from feelings of euphoria, happiness, and calmness to anxiety and fear. A person's existing emotional state can also be amplified while on psilocybin.
4. Physiological effects
Psilocybin can cause small increases in someone's body temperature, blood pressure, and heart and breathing rate. In some people, psilocybin can also cause nausea and vomiting.
5. Time distortion
Someone's experience of time may differ while on psilocybin. For example, time may appear to speed up or slow down.
6. Mystical experiences
People may experience mystical experiences while on psilocybin, particularly at high doses. These experiences are characterized by feelings of transcendence, awe, and unity with a higher power.
You can learn more about the subjective and physical effects of psilocybin-containing mushrooms, including mental and physical risks, by checking out our psilocybin mushroom guide here. 
Although there's not much information about any species-specific effects of Psilocybe ovoideocystidiata, one trip report on shroomery said:
Once in it, I was having mild visual distortions, body euphoria, body relaxation, chills, goosebumps. Very body heavy trip. It was so nice! At one point I almost felt a little sedated…
Ovoids have always been a less visual trip for me. At higher doses they do produce brilliant rainbow highlighted effects and awesome fractal visions, but only briefly. They really are a beautiful mushroom that is unique to its kind.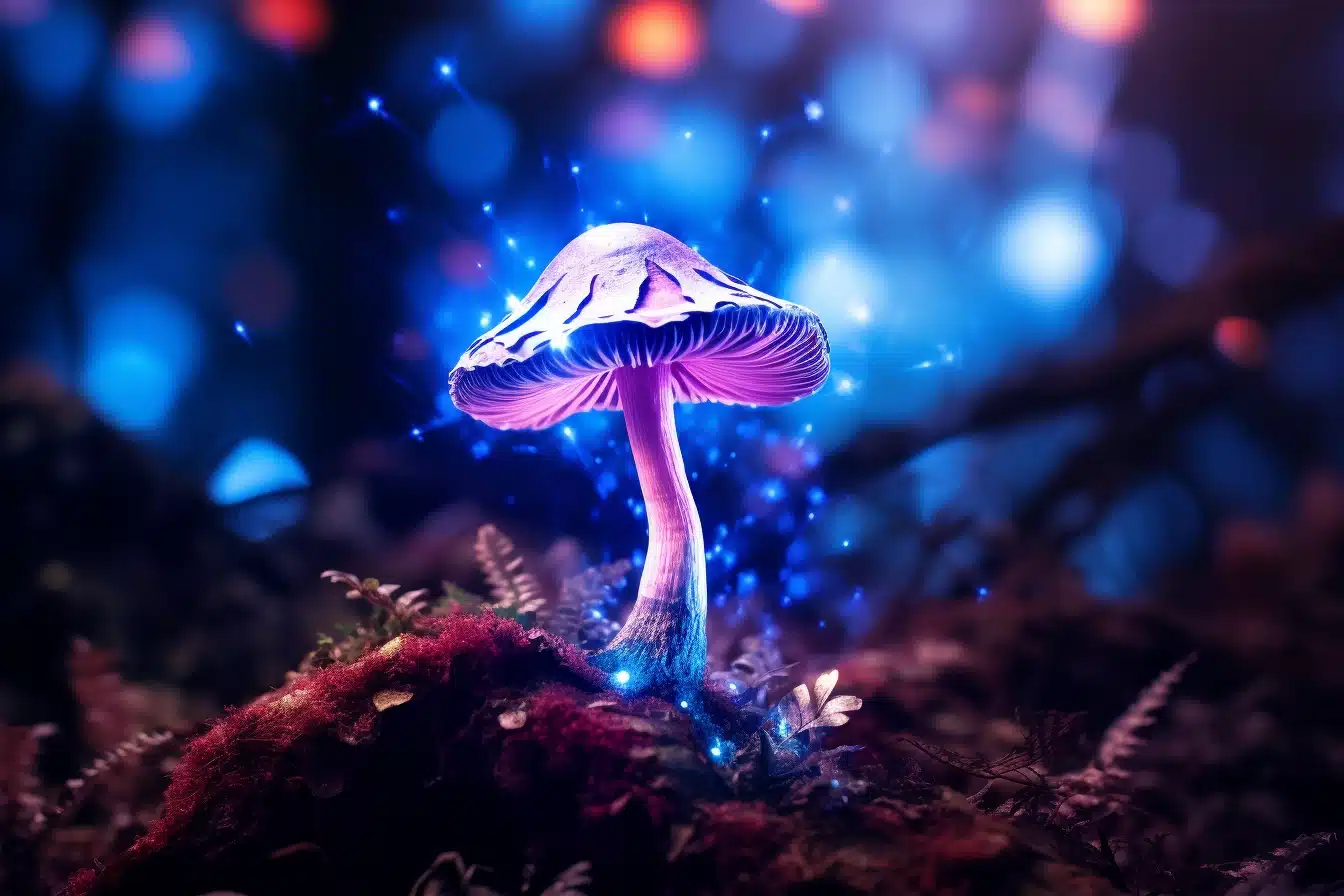 ---
How strong are Psilocybe ovoideocystidiata?
According to a chemical analysis, the content of psilocybin and psilocin in Psilocybe ovoideocystidiata is on average 0.45% and 0.13%, respectively. 
On the forum shroomery, users have reported its strength to be "moderately potent" and somewhere between Psilocybe cubensis and Psilocybe cyanescens (otherwise known as "wavy cap" mushrooms). 
However, it's important to recognize that potency is affected by several factors, meaning potency can vary significantly between mushrooms and grows. 
These factors include:
How old the mushrooms are

Weather conditions 

Sun and nutrient exposure

How well the mushrooms have been stored

(it's essential that, once foraged or harvested from a grow, mushrooms are kept away from sunlight and oxygen, or they lose potency).
In addition, how strongly you feel the effects of psilocybin will be influenced by things such as:
Tolerance to psychedelics, whether or not it's your first time consuming psilocybin, and how frequently you use psilocybin mushrooms

Body weight

Metabolism

Psychological expectations

Whether you're using any medications that could interact with the mushrooms' effects
Therefore, because the strength of psilocybin can sometimes be unpredictable, it's good practice to begin with a low dose and gradually increase the amount by small increments according to your subjective experience and desired effects.
In general, dosing guidelines for psilocybin mushrooms recommend one gram as a mild dose, two to three grams as a moderate dose, and three and above for a strong dose.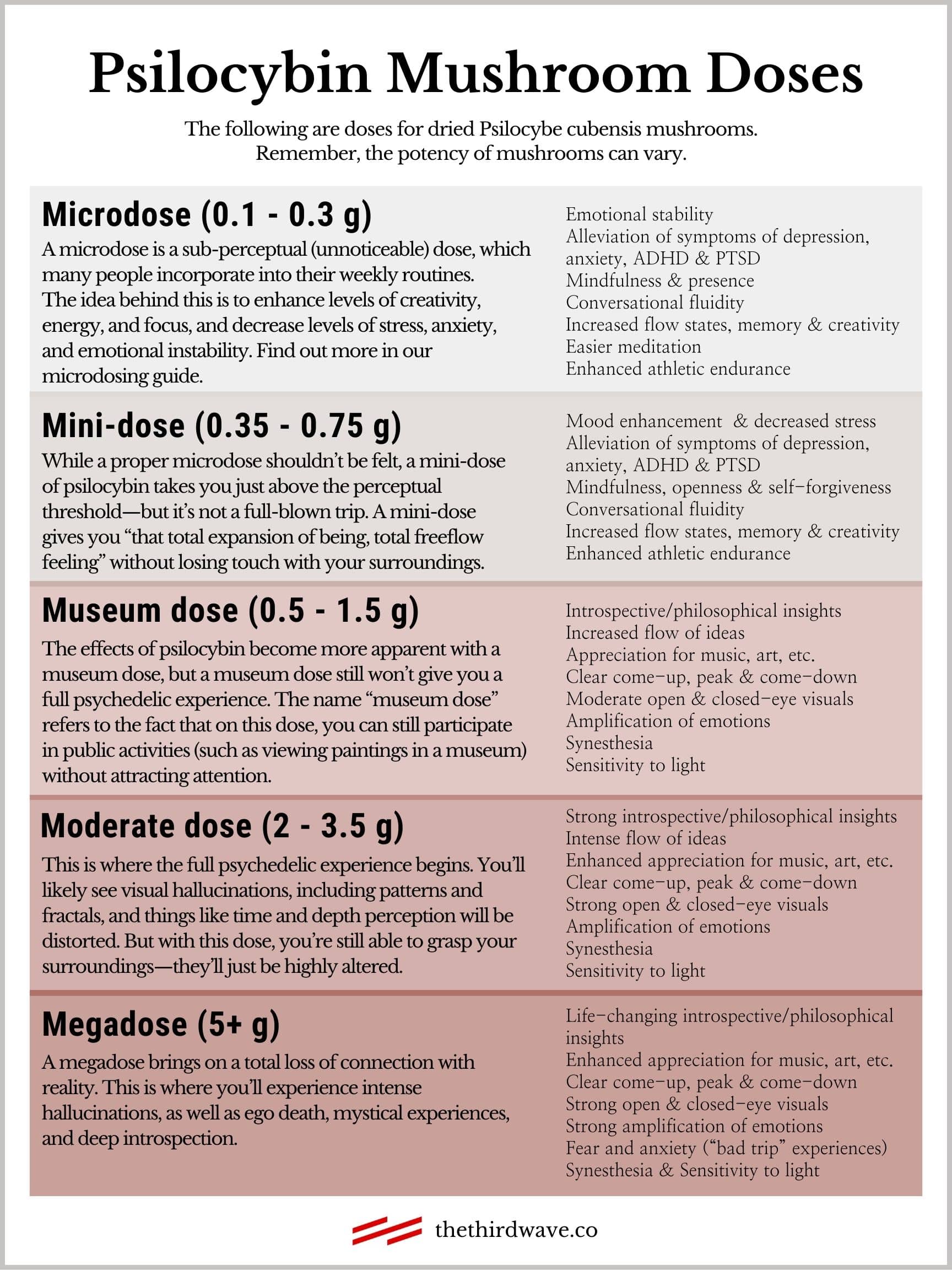 While the infographic above may be helpful for understanding general psilocybin mushroom dosage, there are no clear guidelines on dosing for Psilocybe ovoideocystidiata.
One shroomery user report, however, described ingesting one gram as similar to calming effects some people may experience under the influence of cannabis, two grams with similar feelings but with added light psychedelic effects, and 2.5 grams with obvious hallucinations and a mental high.
It's important to note that with higher doses, psilocybin's effects are more psychedelic, which could increase the risk of confusion, anxiety, and paranoia.
Therefore, if you're thinking about taking a large dose of psilocybin mushrooms, it may be wise to do so under the guidance of a trained facilitator or as part of a guided mushroom ceremony, especially if it's your first time. 
To explore a list of well-reviewed retreat centers offering guided psilocybin experiences, you can check out our psychedelic retreat directory here. 
---
How does Psilocybe ovoideocystidiata work in the brain?
Psilocin is structurally similar to serotonin, a neurotransmitter involved in regulating mood, appetite, and sleep.
In the brain, psilocin interacts with serotonin receptors, predominantly the 5-HT2A type. This interaction leads to several neurological effects thought to underlie psilocybin and psilocin's psychoactive and therapeutic mechanisms, including:
1. Increasing neurogenesis
Neurogenesis is the growth of new nerve cells. By increasing the production of a molecule called brain-derived neurotrophic factor (BDNF), psilocybin and psilocin can increase neurogenesis, particularly in the hippocampus of the brain. 
Since the hippocampus is involved in learning and memory, neurogenesis could explain why some people report long-lasting positive changes in their mental health and well-being following psilocybin experiences. 
Neurogenesis may also explain some of the cognitive-enhancing effects commonly reported with microdosing. You can learn more about these benefits and how to use microdosing to experience them yourself by checking out our microdosing course here.
2. Changes in functional connectivity
Brain-scanning experiments have shown psilocybin can alter functional connectivity, the patterns of connection between different regions of the brain. 
While on psilocybin, brain scans of participants show communication activation patterns between brain regions that are typically unconnected. This breakdown of normal connectivity between sensory brain regions could explain why people experience altered perception during psilocybin experiences. 
In addition, this mechanism could explain some of the therapeutic effects of psilocybin, as it allows new thought patterns to emerge, helping people gain better insight and perspectives about their lives or re-addressing negative thoughts and behaviors. 
"When new areas in the brain start talking to each other, for example, you might have new insights into old problems. And that's why some experts describe tripping as a condensed version of talk therapy," said Matthew Johnson, an Associate Professor of Psychiatry at Johns Hopkins University, in a video interview. 
3. Decreasing activity in the default mode network (DMN)
The DMN is a set of brain regions that activate when people are mind-wandering or engaged in tasks that require self-reflection. As such, the DMN is often associated with a sense of self or "ego."
Brain-scanning studies show psilocybin decreases activity in the DMN, which may contribute to the sense of ego-dissolution and the feeling of interconnectedness often reported during psychedelic experiences. 
In addition, the DMN has also been associated with rumination (repetitive thinking and dwelling on negative feelings and thoughts), so the reduction of DMN activity could explain some of psilocybin's mood-enhancing and antidepressant effects.
"Psilocybin gives people a break from the obsessive thoughts that have defined their sense of self, allowing them to relive repressed memories without the stories attached," said Elena Schmidt, a Third Wave author, in a recently published blog post. 
Learn more about the neuroscience of psilocybin by checking out the full blog post here or watch the video below: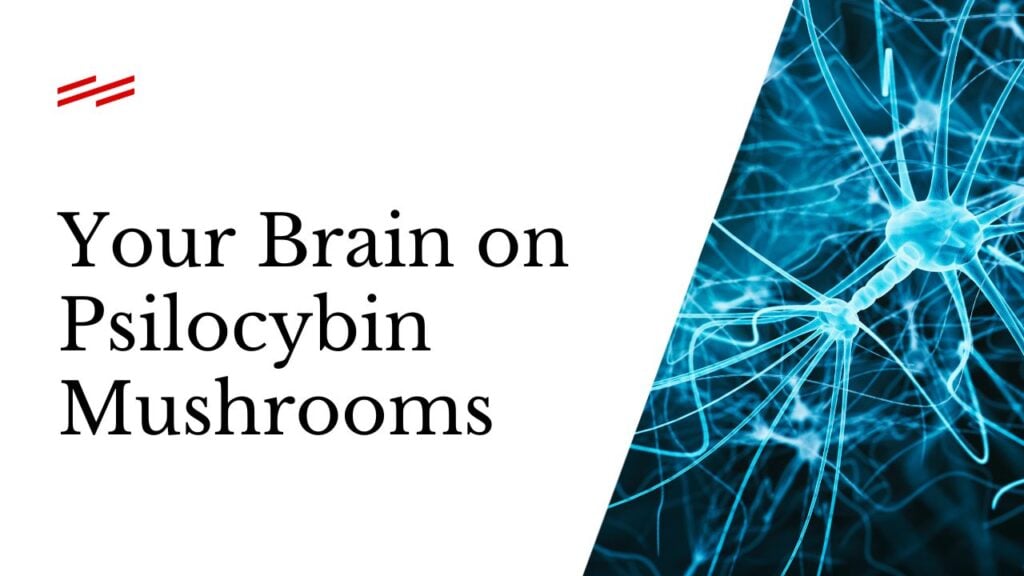 ---
Uses of Psilocybe ovoideocystidiata 
Historical uses
Although there are no documented records of historical uses of Psilocybe ovoideocystidiata, we know from archeological findings and written documents that psychoactive mushrooms have been used in healing and religious rituals for centuries. 
Many of these archaeological pieces of evidence are located in Central America, such as the Tepantitla mural in Mexico, which dates back to 500 BC and shows priest-like figures bearing hallucinogenic mushrooms. 
Another area of the world associated with psilocybin mushroom use is Siberia, where historical documents describe shamans consuming the mushroom Amanita muscaria to enter the spirit world.
Historical evidence shows people consuming psychedelic mushrooms in Northeast America, where Psilocybe ovoideocystidiata grows natively. However, it could be possible the indigenous people of this area may have used psilocybin mushrooms, and we don't know because of lost native American ritual traditions following European colonization.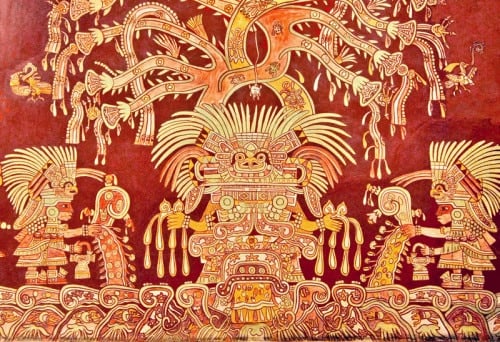 Modern uses
Although there's no direct evidence for the therapeutic benefits of Psilocybe ovoideocystidiata, we know from multiple studies published over the past decade that psilocybin, its active ingredient, can have significant, long-lasting benefits in patients with mental health conditions. 
A common approach used in psilocybin for mental health research is psilocybin-assisted psychotherapy (PAP). During PAP, therapists guide their patients through psilocybin experiences to help them access deeper parts of their psyche and aid them in confronting and working through difficult emotions, traumas, and beliefs.
Studies have shown PAP can lead to significant long-term improvements in symptoms and quality of life for individuals with various mental health conditions, including:
Ongoing clinical research is also investigating PAP to treat:
Based on the growing body of research into its clinical potential, we may soon see psilocybin-assisted therapies being offered in mainstream healthcare. However, it's unlikely that psilocybin in its natural form, such as Psilocybe ovoideocystidiata, would be used in this context, since dosing is more difficult to control. 
Across the globe, you can find multiple healing centers and guides offering healing ceremonies using mushrooms rather than psilocybin. But, unlike in PAP, psychedelic ceremonies focus on self-exploration and positive transformation rather than medical symptom improvement. 
Watch the video below to learn more about psilocybin mushrooms for mental health.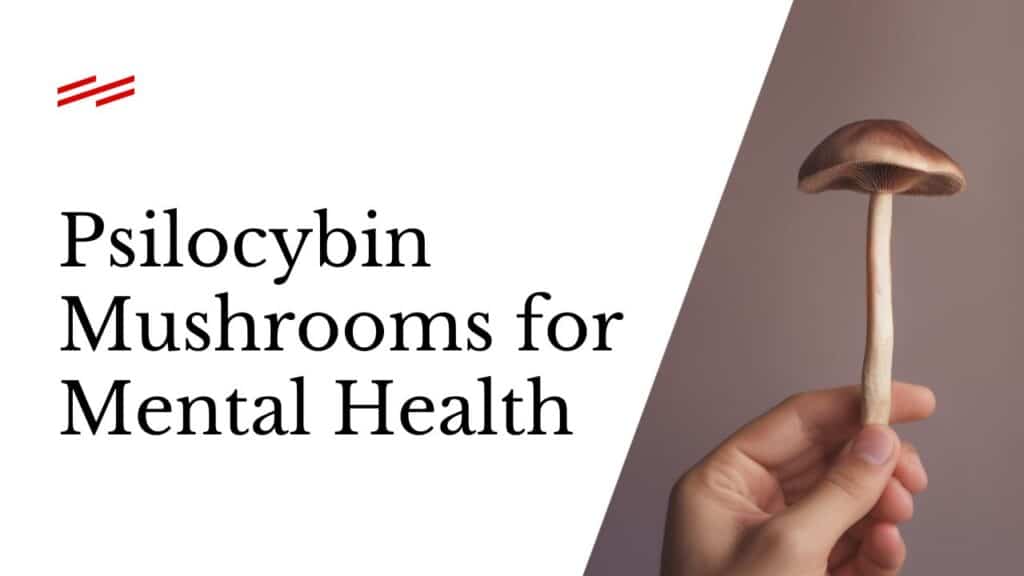 Microdosing Psilocybe ovoideocystidiata
Another global trend in mushroom use is microdosing.
There are currently no online reports that describe microdosing with Psilocybe ovoideocystidiata specifically, but some of the general benefits associated with microdosing Psilocybe mushrooms include:
Creativity

Flow state activation

Increased empathy

Improved mood

Decreased stress and anxiety

Increased energy
If you're interested in experiencing these microdosing benefits, check out our comprehensive Third Wave Microdosing Course. With personalized step-by-step guidance, the course is designed to optimize your microdose journey, so you can increase your chances for positive outcomes and achieve your goals. 
Check out the video below to learn more about microdosing mushrooms, including their benefits and the step by step process to microdose successfully.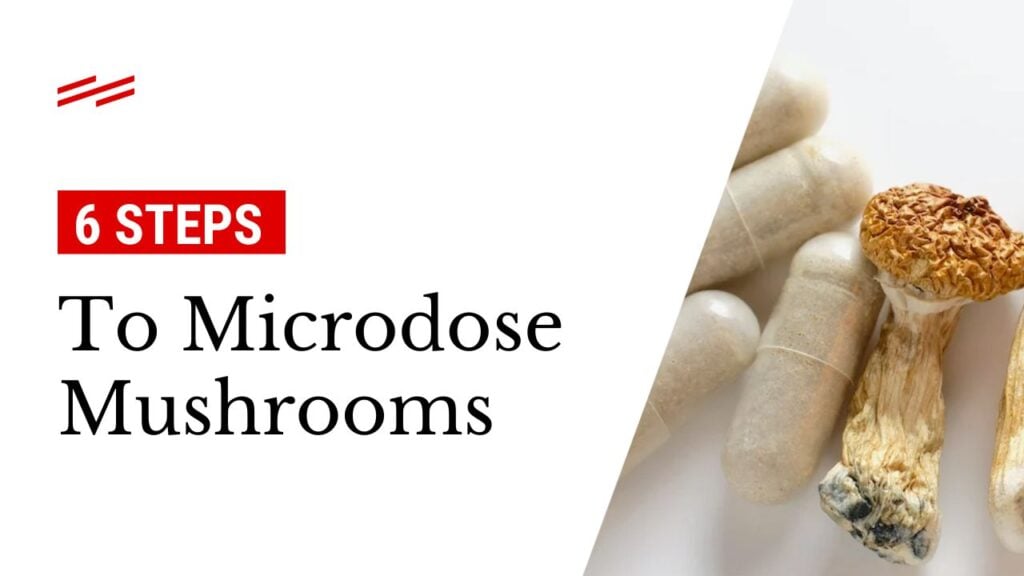 ---
Growing Your Own Psilocybe ovoideocystidiata Mushrooms
Because Psilocybe ovoideocystidiata can grow in various weather conditions, they're relatively easy to grow indoors compared to other saprobic mushrooms, such as Psilocybe cyanescens or Psilocybe allenii.
The easiest way to grow any species of psilocybin mushrooms is to use a mushroom grow kit. Doing so, you won't need to prepare any substrate (an organic medium where the mycelium develops and grows) or sterilize any equipment, avoiding two major lengthy and error-prone processes.
For high-quality abundant grows, we recommend using our carefully designed Third Wave Mushroom Grow Kit. The course comes with detailed step-by-step instructions, written with the help of expert mycologists, so you can quickly and efficiently grow plentiful flushes. 
Since Psilocybe ovoideocystidiata flourishes on woody materials, if you are preparing your own substrate, wood chips or sawdust make a great base. If using a kit, you may also choose to add wood chips or sawdust to pre-prepared substrate, as they could help support mycelial growth. 
Once your substrate is prepared and in a sterilized container (such as a glass jar), you'll next need to "sow" your Psilocybe ovoideocystidiata spores into the substrate using a syringe. 
Your inoculated substrate then needs to be stored in a cool and dry place, waiting a month for the mycelium to colonize the substrate before transferring your substrate into a suitable chamber for the Psilocybe ovoideocystidiata mushrooms to fruit and flourish. 
You can learn more about the growing process by visiting our guide to growing psilocybin mushrooms here.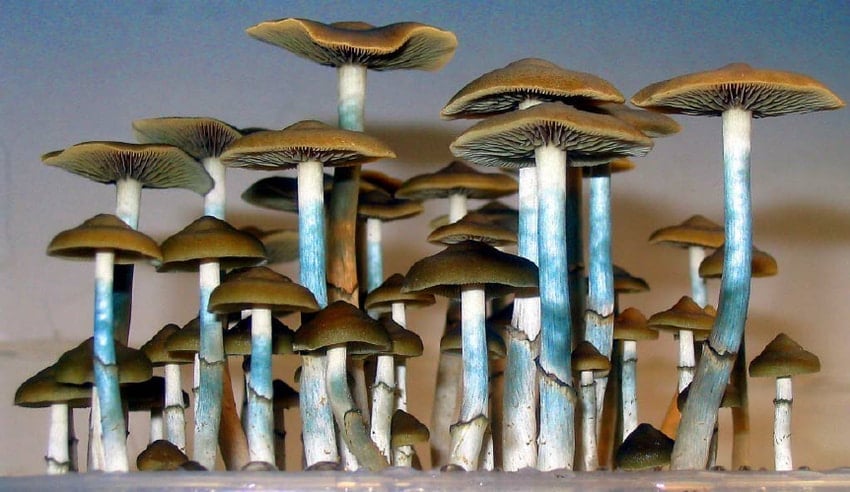 ---
Psilocybe ovoideocystidiata Spores
Regarding the Psilocybe ovoideocystidiata spores, you could legally obtain them from websites in countries where selling and purchasing spores are legal.
Reports also describe growers successfully collecting mycelium from wild patches and transferring it to their substrate to colonize. 
Just make sure that whatever options you decide to obtain and grow your mushrooms, you remain in line with your area's laws surrounding psilocybin possession and cultivation, since  many countries categorize growing psilocybin mushrooms as a criminal offense. 
Watch the video below to learn more about buying psilocybin spores.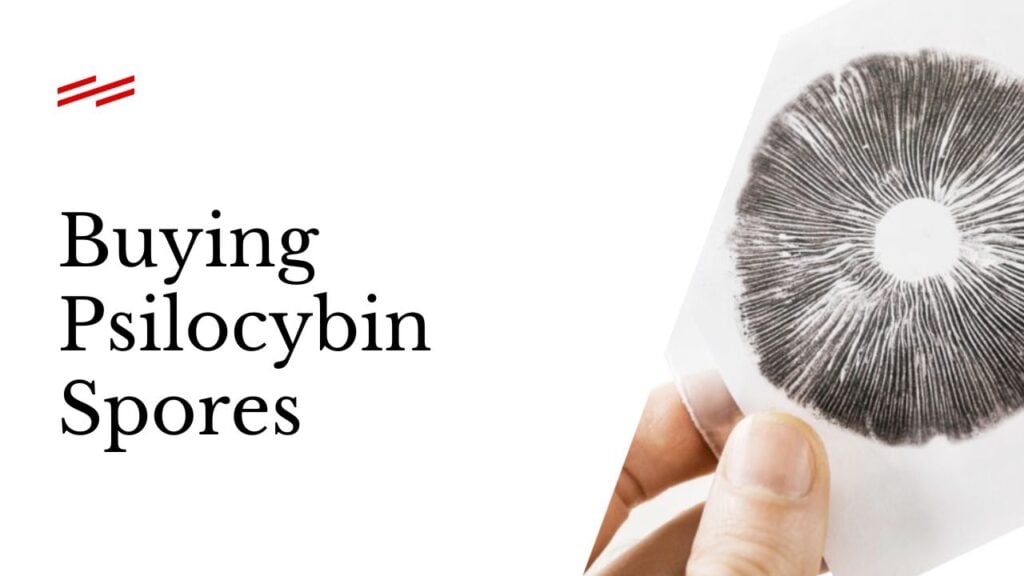 ---
Final Thoughts
We still know very little about Psilocybe ovoideocystidiata. Since the majority of available information about Psilocybe ovoideocystidiata is limited to online forums and unreliable sources such as Wikipedia, species-specific benefits and risks remain largely unknown.
However, we know from anecdotes and psilocybin research mushrooms can have powerful benefits when used with respect and caution. If you're interested in experiencing Psilocybe ovoideocystidiata and its potential benefits yourself, you could use the Third Wave's Mushroom Grow Kit to cultivate your own abundant supply.