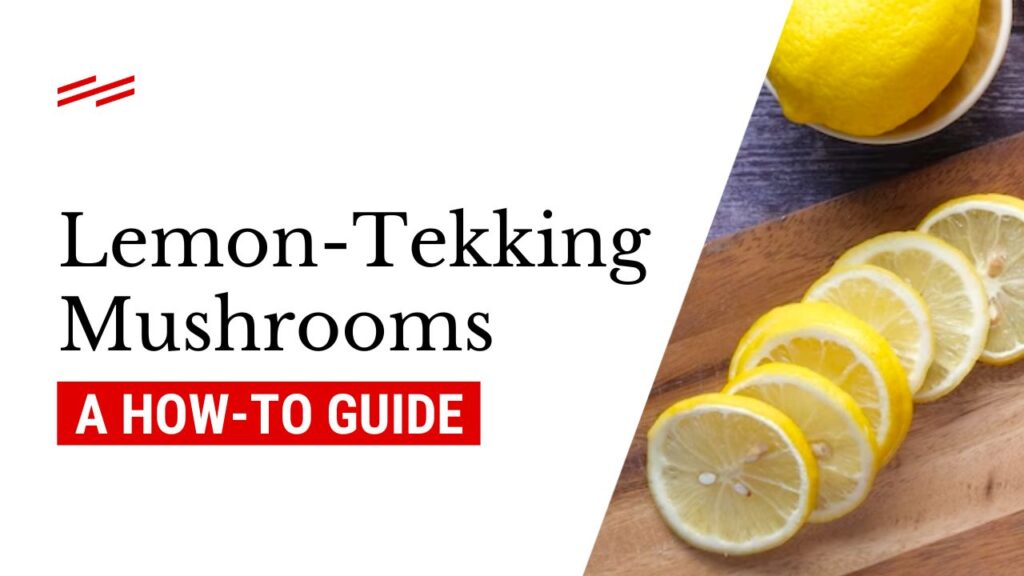 Third Wave
Third Wave's TL;DR: "Lemon tek" is quickly becoming the best way to take mushrooms. Why? It eliminates nausea while shortening and intensifying the experience. Read on to learn how lemon tekking works, the benefits and effects of this technique, our wise words of warning, and how you can curate this concentrated experience by yourself.

---
Disclaimer: Psilocybin is a largely illegal substance, and we do not encourage or condone its use where it is against the law. However, we accept that illicit drug use occurs and believe that offering responsible harm reduction information is imperative to keeping people safe. For that reason, this document is designed to enhance the safety of those who decide to use mushrooms and other psilocybin-containing substances.
There are many unique ways to unlock the magic of psilocybin mushrooms, and one of the most effective among psychedelic enthusiasts is the lemon tek.
While clinical science has yet to weigh in, lemon tekking mushrooms have become a word-of-mouth phenomenon anecdotally reported to concentrate the psychedelic effects for a faster-acting, more intense experience. 
What's the secret ingredient?
Lemon juice.
In the video at the top of the article, Paul F. Austin, founder of Third Wave, covers the basics of lemon tekking psilocybin mushrooms, including a step-by-step guide to make it as easy as possible to do the same technique at home
How Does a Lemon Tek Enhance the Magic Mushroom Experience?
"Lemon tek" is a method of preparing psilocybin mushrooms for consumption by soaking them in lemon juice (or another citrus juice) before consumption. Reportedly, the citric acids cause a chemical reaction that breaks down and partially digests the chitin in mushrooms, which is often responsible for nausea. This also results in a shorter but more pronounced psychedelic experience once ingested.
Though this approach is not for everyone, the lemon tek is recommended by many psychonauts as a natural way to both accelerate and concentrate the onset of psilocybin's consciousness-expanding effects. Plus, this method decreases the intensity of nausea to basically zero. 
Nathaniel Jackson, a Third Wave Community member, said about his lemon tek experience: 
"I like to use lemon tek for the quick onset, increased intensity, and shorter duration. While I find the duration of a trip without lemon tek deeply beneficial, I don't have the time to delve into them regularly. Lemon tek allows for a powerful experience I can fit into a busy schedule. It seems to halve the duration roughly, and I don't need to take as much to reap the benefits the sacred mushroom has to impart."
With a brief soak in lemon juice, users drastically speed up the onset time and psychedelic effects while decreasing the trip duration and potential for physical discomfort. 
According to user accounts, a lemon tek experience involves less bodily and more heady sensations, such as fractal visuals and spiritual profundity, reducing physical exhaustion in the aftermath.
Most strikingly, it can feel up to 1.5-2x times as strong as taking the exact weight of un-tekked mushrooms, with an intense onset of effects.
How Does Lemon Tek Work?
How lemon tekking achieves these results is still subject to debate. We know for sure that lemon and other citrus juices have a pH similar to that of stomach acid – 2 to 2.6 compared to 1.5 to 3.5 – and that dephosphorylation of the shrooms' enzymes increases under such acidic conditions.
The theory is that these juices break down psychedelic mushrooms so your digestive system doesn't have to, exposing and then converting the readily-available psilocybin into psilocin, the prodrug responsible for the coveted psychoactive effects. Both these compounds reside naturally in the fungi's cell walls, which are reinforced with chitin rather than cellulose-like plant cells, making them especially difficult for our bodies to break down.
One other explanation for lemon tek's enhanced effects, advanced by Australian mycologist Caine Barlow, is that the antioxidant properties of vitamin C protect the psilocin from oxidizing, so the juices can essentially release this crucial compound without using it up.
For those of you looking for an on-the-ground report of a lemon tek, Daniel Burr from our digital community said this: 
"Lemon tek has become my favorite method to begin a journey. Lemon tekking seems to break down undigestible chitin, which really helps with nausea and leads to a quicker absorption of psilocin, [resulting in] an onset in 20-40 minutes, peaking around 1.5 hours.
Grind whatever dose you're working with, squeeze [at least] half a lemon over, let sit 20 mins, then pour hot water over and make tea. I really like a cinnamon-ginger tea blend with mine. I have a go-to special mug, and I enjoy bringing some ritual ceremony into the experience to respect the indigenous sacred medicine roots and to bring myself into an appropriate space."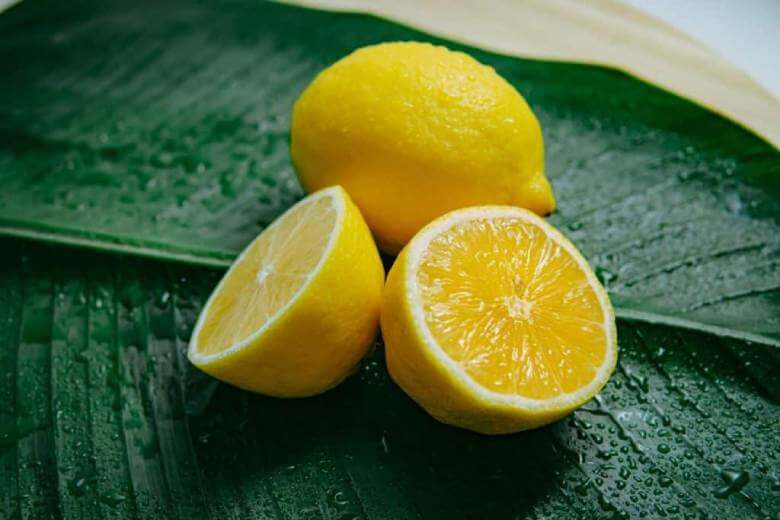 The Benefits and Effects of "Lemon Tek" Method
Besides intensifying the psilocybin experience, the primary advantages of lemon tekking over consuming raw mushrooms include:
Decrease in nausea associated with consuming psilocybin mushrooms
Faster onset of the effects
Shorter overall duration of the experience
Less exhaustion during and after the experience because your body has less work to do when breaking down the raw compounds of mushrooms.
Of course, not everyone agrees that a faster journey is always better. It's a matter of preference, timing, and experience whether you'd like a more efficient, concentrated experience or one with the more standard, drawn-out come-up, and come-down, with waves of varying intensity along the way.
While some can feel the effects of a lemon tek kicking in in 15-45 minutes with a come down around the two-hour mark, others, like Ted Riter's wife, have experienced a lemon tek lasting around four hours. 
As Ted from our community shares… "I often lemon-tek with whole dried mushrooms, simply letting them soak in the lemon juice for 15 minutes. Onset can be as soon as 15 minutes, and my journey usually ends within 2 hours (though for my wife, it can be double). It's a quick up and a quick down. Although reports say this is more of a heady journey, my body is certainly activated."
You can compare that against the extended-release of dried mushrooms taking 30-90 minutes to kick in and lasting six to eight hours total. The more immediate effects, shorter duration, and fewer waves of intensity are characteristic of a lemon tek.
Ultimately, though, it depends on many factors: your metabolism, sensitivity or tolerance, the maturity and strain of shrooms, and their shelf-life, among other variables.
How do you know if a Lemon Tek is for you?
Lemon tek is mainly recommended for those with psychedelic experience, as the tek often leads to a stronger mushroom trip. The more intense experience may be too abrupt for first-timers, or even relatively new users, to adjust to and integrate properly.
It could also be helpful for those with sensitive stomachs, as it tends to eliminate or at least reduce nausea that typically accompanies the shroom experience's outset.
Can I Lemon Tek When Microdosing Psilocybin?
It's not recommended. Whereas this method is supposed to concentrate the psilocybin experience, microdosing draws it out, extracting benefits from a near-subconscious dose, so trying to combine these methods would put you at cross-purposes.
Generally, if a faster or more intense experience isn't what you're looking for, lemon tekking is probably the wrong way to go, at least right now.
How Many Grams of Mushrooms Should I Consume?
For a lemon tek, you'll want to consume about half of your usual dose. As this method amplifies the intensity by 1.5-2x, a 1.5-gram experience tekked can feel like a 3g – 4g experience. 
It also depends on the type of strain that you choose.
(For a deeper dive into popular psychedelic mushroom strains' varying strength and effects, head to our article.)
Penis envy mushrooms are among the strongest strains out there. B+ (pronounced B Positive) is one of the most popular strains, as it induces a balance of altered emotional, visual, and bodily sensations. Our final shout-out is to golden teachers. These mushrooms often bring clarity and insight, thus creating experiences more mental and emotional rather than visual.
Explore the different dosage levels for the safe use of psilocybin mushrooms, along with other 101 insights – like consumption methods, sacredness, history, legality, and the resurgence of magic mushrooms by checking out our video below:
Step-by-Step Instructions to Lemon Tek
If, after reading all that, you've decided lemon tekking is for you, let's run through the practical instructions, like how to prepare and how long to soak your mushrooms.
To lemon tek, you will need these supplies:
Psilocybin mushrooms, approximately half your usual dose
1-2 lemons, or the equivalent of fresh lemon juice
A clean cannabis or coffee grinder
Cheesecloth or a coffee filter (optional)
A shot glass, small Pyrex, or cocktail shaker
Scale
Then follow these steps:
Grind the mushrooms into a fine powder, then carefully pour into the shot glass or cocktail shaker.
Weigh the mushroom powder on a scale to ensure your dose is correct.
Squeeze the lemon or other citrus juice over the powder until completely covered.
Let the mushroom powder and lemon juice concoction sit for 15-20 minutes, stirring or shaking intermittently.
Optional: strain to remove bits of dried mushroom material and squeeze out all their juice through a cheesecloth or coffee filter. This step may help reduce nausea.
Drink the concoction as a shot.
Can I Use Other Citrus Fruits, or Should It Only Be Lemon Juice?
Yes, you can use other citrus fruits, but you have to intentional about which ones you choose.
Lime juice will achieve basically the same effects as lemons, having a similar pH level in the 2-2.6 range. On the other hand, the juice of oranges or pineapples won't work as well because their pH in the 3.2-4.3 range exceeds that of stomach acid, which tops out at around 3.5.
The liquid component must have a pH less than this to work reliably for lemon tekking. Thus, there are user reports of successfully employing other alternatives for the solution like pomegranate juice, balsamic vinegar, and cheap red wine.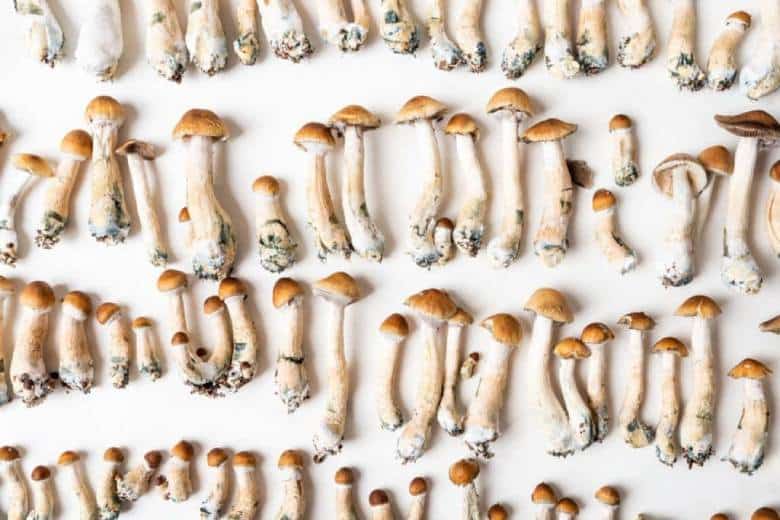 Can I Turn My Lemon Tek into a Mushroom Tea?
Yes. Making mushroom tea is another popular way of ingesting magic mushrooms that's completely compatible with lemon tekking. Best of all, both tend to reduce nausea, so pairing them up can only bode well for your constitution.
To pair these preparations, repeat steps one through four as outlined above, then add the strained lemon tek to the hot tea of your choice. If you'd prefer iced, you can add cold water and a sweetener like honey to mix your own psilocybin lemonade.
Although there are dozens of ways to add your lemon tek to some tea, a simple approach to this was outlined by Brian Lee, another member of the Psilocybin Mushroom digital space hosted by Third Wave. Brian shares that after much experimentation, he's found a "tummy-friendly tea" that weaves in the lemon tek while also going beyond the pure lemon juice and shroom concoction. Here's his recipe:
"TUMMY-FRIENDLY TEA
Ingredients:
mushrooms

water

fresh lemon or lemon juice concentrate (for citric acid)

1.5 inches fresh ginger root

honey or monk fruit extract (optional)
The four easy steps:
A small manual cannabis/spice grinder works great for grinding.

Grind mushrooms into small pieces, but not into a fine powder. Soak with approximately 1 cup of hot (not boiling) water and juice of 1/4 lemon for 15 minutes.

While the mushrooms are soaking, make ginger tea. In a small saucepan, bring 2 cups of water to a boil. Add 1.5 inches of fresh ginger cut into thin slices and turn down to simmer for 5-10 minutes.

Add a cup of the ginger tea (not boiling hot) to the mushroom brew. Strain the tea. Add a sweetener if desired.
You can store it in the refrigerator for a few days."
Coming Down from the Lemon Tek
A lemon tek is a phenomenon taking the psychedelic world by storm. 
It decreases or completely dissolves the nausea while condensing the trip by 1-2 hours and can intensify the shortened psychedelic experience. 
While this could be a great start for beginners, as much resistance around shroom consumption is tied to the physical discomfort at the beginning, remember that a lemon tek can increase the potency of the dosage by 2-3x. A great starting point can be 1.5 grams of dried magic mushrooms as you find your sweet spot with this magical and tasty shroom consumption method.