THIRD WAVE PODCAST
Disconnection as Disease: Ayurveda and the Return to Balance
Episode 111
Nisha Khanna, M.D.
Dr. Nisha Khanna blends Western medicine with the ancient practice of Ayurveda to create holistic health—emotional, mental, physical, and spiritual. Her focus is on getting to the root cause of disease and correcting imbalance, not just covering up the symptoms. In this episode, Nisha and Paul discuss recognizing your higher self, disconnection as disease, and the role of psychedelics in whole-being health.
Dr. Nisha Khanna is a board-certified internist who has been practicing medicine since 2005. As a Western-trained physician, she learned the strengths and limitations of the modern medical system and sought to reach beyond its boundaries. Nisha was exposed to Ayurveda at an early age and drew upon its timeless wisdom for self-healing for over 20 years. When conventional clinical experience convinced her that she had to be able to offer more to her patients, a return to her roots showed her a powerful path to healing the entirety of people's beings.

This episode is brought to you by Kraken Kratom, a family-owned and operated herbal products company based in Portland, Oregon. Thanks to their commitment to providing consistent, high-quality products that conform to rigorous standards, Kraken Kratom has become the most recognized brand in online kratom—which has reported benefits that include pain relief, enhanced focus, improved relaxation, and help falling (and staying) asleep. For a limited time, Third Wave followers can get a 20% discount on the entire store + free shipping. Just use the code THIRDWAVE at checkout.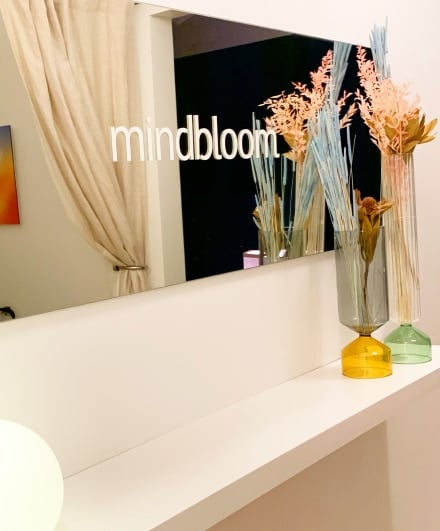 This episode is brought to you by Mindbloom, a mental health and wellbeing company on a mission to help people expand their human potential by increasing access to effective science-backed treatments for anxiety and depression, starting with guided ketamine therapy. Mindbloom partners with licensed psychiatric clinicians to help their clients get the most out of treatment through technology, content, and hospitality-inspired client experiences. Use promo code thirdwaveishere for a $50 discount off treatment.
Would you rather read? Click here for this episode's transcript.
Podcast Highlights
How Ayurveda complements traditional medicine.
The wisdom of ancient healing techniques.
Addressing the root cause of disease, not just patching the symptoms.
Viewing health through the lens of nature, and ourselves as part of the ecosystem.
How to get started with an Ayurvedic approach to wellness.
Elemental imbalances and how they affect your health.
What Ayurvedic medicine and psychedelic journeys have in common.
Nisha's treatment protocol—the five koshas.
How psychedelics fit into treating the mind, body, and spirit.
Why disconnection is disease.
Are you actually short tempered and judgmental, or do you just need a gut cleanse?
Psychedelics as a treatment for inflammatory diseases.
Responsibly tapping into the universal consciousness grid.
Reclaiming your mental, physical, emotional, and spiritual health so you can pursue your joy and share your gifts.
More from the podcast