Disclaimer: Psilocybin is a largely illegal substance, and we do not encourage or condone its use where it is against the law. However, we accept that illicit drug use occurs and believe that offering responsible harm reduction information is imperative to keeping people safe. For that reason, this document is designed to enhance the safety of those who decide to use these substances. You can learn more about the legality of Psilocybin cubensis mushrooms here.
Thanks to the burgeoning research and interest in mushrooms and mycology, there are lots of exciting courses for mushroom enthusiasts to enjoy.
Here at Third Wave, our goal is to provide well-researched, high-quality information on psychedelics and mushrooms: from microdosing and growing your own mushrooms to guides on a range of psychedelics.
We put together this review of some of the best mushroom courses in the industry to bring the wonderful world of mushrooms to anyone who's interested.
Whether you're a beginner seeking a basic understanding of mushrooms or an experienced mycologist looking for a more advanced course, you'll find it on this list!
Types of Mushroom Courses
Mushroom Cultivation Courses
What type of mushroom course are you looking for? Chances are there's an incredible option for whatever facet of fungi you want to learn about.
As more people recognize the nutritional and health benefits of mushrooms, there's been an increasing interest in learning how to grow their own. Mushroom cultivation courses provide comprehensive instruction on the basics of growing mushrooms, the different types available,  and the more advanced aspects of mushroom farming.
Medicinal Mushroom Courses
Mushrooms have been used for their medicinal properties for centuries. From increasing energy and boosting the immune system to reducing stress and improving mental clarity, mushrooms have a range of medicinal benefits still being studied and discovered.
Medicinal mushroom courses review specific mushrooms' health benefits, the sourcing and preparation of medicinal mushrooms, and how to incorporate them into your health routine.
Psychedelic Integration Coaching Courses
Psychedelic integration coaches or therapists are professionals who help individuals safely process and integrate the insights and experiences gained from psychedelic journeys. They provide guidance and support while assisting individuals in making sense of the often profound and sometimes overwhelming insights from psychedelics.
Psychedelic integration coaching courses incorporate research from multiple disciplines, including flow states, trauma, and holistic wellness to provide new perspectives, methodologies, and inspiration for further exploration of psychedelic medicines.
Learn more about Third Wave's psychedelic coaching course.
Looking for a psychedelic coach to guide you?
Browse Third Wave's directory of vetted and verified coaches. 
Mushroom Foraging Courses
Mushroom foraging is a great way to connect with nature and enjoy the outdoors while learning a new skill. A mushroom foraging course can help you understand the basics of safely identifying and harvesting these beautiful fungi.
In these courses, you will not only learn the basics of finding and identifying mushrooms, but you will also gain a better understanding of the various mushroom species, their habitats, and their uses.
Other Mycology Courses
Other mycology courses can include astromycology, cooking with mushrooms, the evolution of fungi, mycelium, microdosing, fungi ecology, and more.
Best Mushrooms Courses & Content
Let's explore some of the top mushroom courses and content available today.
1. Third Wave Mushroom Growing Course & Kit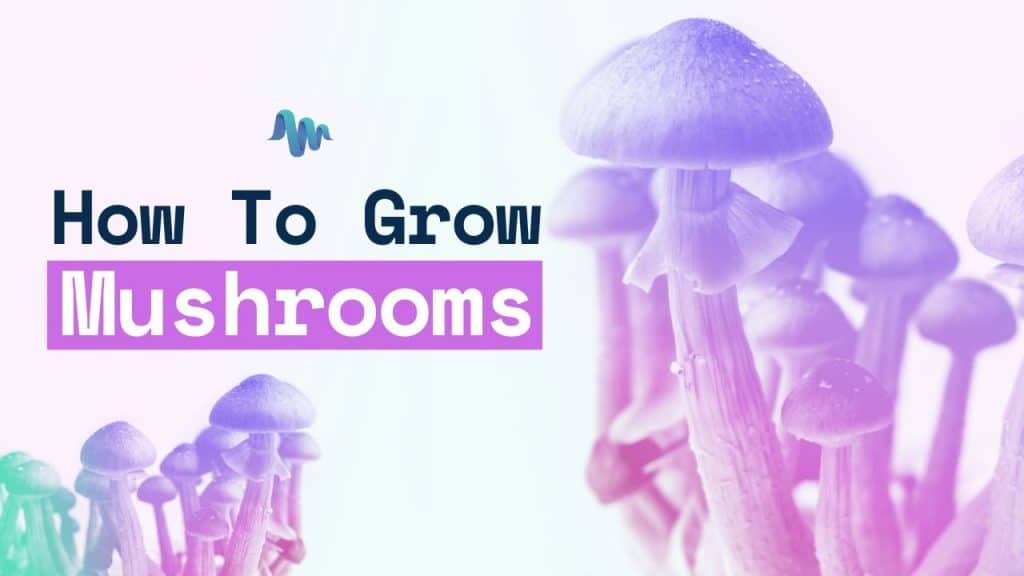 What You'll Learn:  Growing mushrooms
Third Wave's Mushroom Growing Kit & Course includes an easy-to-follow, three-step course that includes videos and instructions for growing mushrooms at home. It has everything you need to grow mushrooms, from inoculation to harvesting, and is ready to use out of the box.
This course provides text and video tutorials for growing healthy mushrooms from your home. Created with experienced mushroom cultivators, Third Wave's grow kit produces ingestible mushrooms in about 4-6 weeks.
It's important to know that Third Wave does not encourage or condone the cultivation of mushroom species where it's against the law. Spores of your choosing are sold separately. However, we happily include recommendations for sourcing your spores within the kit.
Course Highlights: 
All sterilized materials required to start growing mushrooms
The kit can fit in any closet, box, or large drawer
Step-by-step directions including written instructions and videos to follow along with
100% ready to use right out of the box
Pricing: Usually $249, but get $50 off today with the discount code SHROOM
2. Midwest America Mycology Information Wild-Forage Mushroom Certification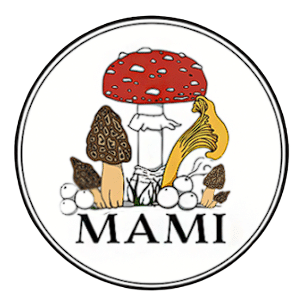 What You'll Learn: Mushroom foraging and identification
Midwest American Mycological Information offers mushroom workshops and studies in partnership with the Michigan Department of Agriculture and Rural Development.
The workshops include a wild-foraged mushroom workshop, a Certification in the Michigan Wild-foraged Morel Mushroom program for those who only intend to sell morels, and a re-certification option for those whose certificates have or will soon expire.
It also offers studies in identifying mushrooms and truffles and how to tell which are poisonous.
The program states that if it's successfully completed, it will qualify students as expert mushroom identifiers who can lawfully broker select wild-foraged Michigan mushrooms.
Course Highlights: 
Become familiar with species of wild mushrooms allowed to be collected and sold in Michigan
Meet with noted mycologists
Mushroom identification
Sample certification tests provided
Pricing: $75 per certification
3. Fungi For The People Mushroom Cultivation and Design Course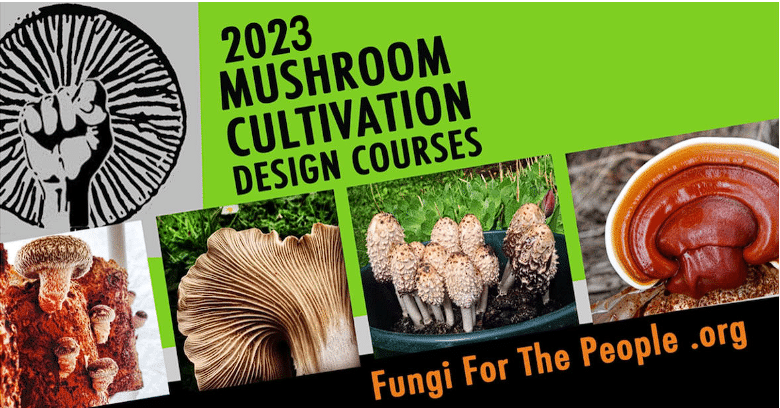 What You'll Learn: Mushroom cultivation
Fungi For The People Mushroom Cultivation Design course offers hands-on classes and PowerPoint lectures on working with mushrooms for food and medicine, sustainable agriculture, ecological landscaping, soil building, or business development. Participants can practice mushroom cultivation in various indoor and outdoor spaces, including a professional laboratory, a mushroom farm, homestead gardens, and an indoor classroom.
The course size is small (20 people) to ensure everyone can participate and have their questions answered. Guests are from all over the US and Canada, Europe, Asia, Africa, and South America.
Course Highlights: 
100+ page workbook
Mushroom spawn
Mushroom gardening
Mushroom cultivation with technology
MycoPermaculture
Mycoremediation
Food forest integration
Basic lab set-up and lab skills
Mushroom mycelium growing
Pricing: 
Full Registration Deposit: $459
Course: $1100
4. Community Mushroom Educator by Cornell University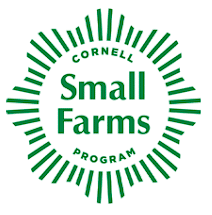 What You'll Learn: Mushroom cultivation
This online training program designed by Cornell University offers an immersive educational experience in mushroom cultivation. It's open to staff and volunteers from educational and community-based organizations dedicated to sharing knowledge that increases mushroom literacy and promotes safe, standardized, and ethical mushroom practices.
Through a mix of indoor and outdoor classes, participants engage in a variety of activities in a professional laboratory, mushroom farm, homestead gardens, and indoor classrooms. Participants will be awarded a certificate upon completing the coursework, planning and delivering a facilitated event, and active participation in the CME network.
Course Highlights: 
Bi-lingual training
Community-based education models
Urban and rural locations
Free "How to Grow Mushrooms" Curriculum
Pricing: 6-week courses ranging from $199-299
5. Fungi Ally Online Mushroom Course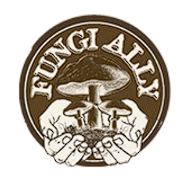 What You'll Learn: Mushroom cultivation and medicinal mushrooms
Fungi Ally Online provides three courses to teach individuals how to cultivate mushrooms in the comfort of their home for commercial or medicinal purposes.
Home Mushroom Grower Course: Explore different approaches to cultivating mushrooms in a home setting. Learn about the popular mushrooms that can be cultivated, the ideal environments for cultivation, and the benefits mushrooms can provide to our communities.
Commercial Mushroom Cultivation: This course's main focus is teaching mushroom farming fundamentals and how to set up a commercial mushroom farm. It instructs students how they can make money by selling fresh mushrooms and mushroom-based products. It also covers the process of obtaining and applying for grant money for their mushroom business.
Medicinal Mushroom Course: Reviews the benefits of medicinal mushrooms and their effects on the human body. This course also covers how to make teas, tinctures, soups, and more using medicinal mushrooms.
Course Highlights: 
All of the courses include:
6 weekly, one-and-a-half-hour webinars hosted by Willie Crosby
2 hour-long private discussions to talk about mission, goals, and strategy
Resource package that comes with book and video links
Pricing: Courses range from $99-$350.
Code: Use the code THIRDWAVE at checkout for 10% off.
6. Milkwood Mushroom Cultivation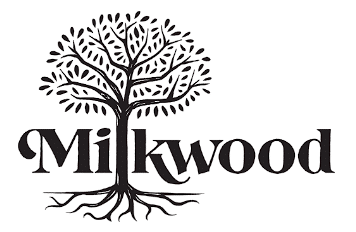 Milkwood Mushroom Cultivation's 8-week online course teaches you how to grow your own gourmet and medicinal mushrooms using organic, low-tech, low-waste techniques. Access excellent resources, mentorship, and a private learning community to get the most out of your mushroom-growing experience.
A crew of friendly fungi experts is on hand to answer questions and troubleshoot any challenges you may have.
Course Highlights: 
Step-by-step guide plans
Lesson notes
Recipes
Mushroom Species Directory
Learning community
Live Q&As
Pricing: 
3 Monthly Payments: $89
One-time Payment: $239
Fast Forward Options: $629
7. Double Blind Mushroom Courses

What You'll Learn: Microdosing
Register for any of Double Blind's eight courses to learn from Dr. James Fadiman, the guru of microdosing, You can opt for a bundle of all the courses or pick just one covering mushroom topics related to microdosing, growing mushrooms, the integration of psychedelics and maternity, and how to trip sit.
Course Highlights: 
Live sessions
Workshops
Guides
Step-by-step videos
Free membership trials
Pricing: Courses range from $74.99 to $299.99
8. Fungi Academy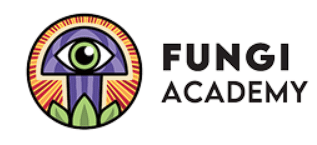 What You'll Learn: Medical mushrooms and nutrition, mushroom cultivation, fungi
Their upcoming 9-day in-person cultivation mushroom course will be held at their headquarters in Guatemala (their January 2024 course has a few spots left!). You'll gain an understanding of mushroom cultivation and the significance of mushrooms in medicine and food. Moreover, you'll learn how to cultivate mushrooms indoors and outdoors, create the right environment for mushrooms to grow, and gain a comprehensive knowledge of the fungal world.
Course Highlights: 
Fungal field trips
150+ page workbook
Three Fungaia Liquid Cultures
Other online courses Fungi Academy offers include Fungal Ecology, Mushroom Cultivation, and Psychedelic Journeywork. 
Pricing: Get 25% off by using the code THIRDWAVE at checkout here (online courses only) 
9. The Forest Farmacy Master Classes

What You'll Learn: Medicinal mushrooms and mushroom lab techniques
The Forest Farmacy offers three exclusive master classes held once a year. However, it's important to note that they only offer classes in person on their farm in North Carolina.
Mushroom Medicine Making: For centuries, mushrooms have been used as a form of medicine. Now, modern science is beginning to explore the healing potentials of various mushroom species. To further your own understanding of the health benefits of mushrooms, research the six most potent species and the best methods for extracting and incorporating them into your diet.
Sterile Lab Techniques: This course covers the sterile laboratory procedures that allow you to cultivate your own species at home.
Mycorrhizals for Farm and Garden: Discover the healing powers of six different types of mushrooms and how to extract and incorporate them into your diet.
Course Highlights: 
Mushroom lab tour
Hands-on experience
Create your own spawn and take it home
Connect with other fungi enthusiasts
Pricing: 
Mushroom Medicine Making: $150
Sterile Lab Techniques: $225
Mycorrhizal Fungi for Farm and Garden: $150
10. The Myco Grows Courses

What You'll Learn: Mycology
Myco Grow offers a few different mushroom courses. They include:
Sorghum Culture Media: This introductory course will give you the skills to produce high-quality mushrooms, including extensive knowledge of aseptic technique, pouring, wrapping, usage, and storage. It is designed to make the entire process as simple and efficient as possible.
Mushroom Mastermind: This private monthly mycology coaching program is designed to help advance mycology skills within a coaching community.
Full Canopy Coaching: Offered as both single sessions and biweekly sessions, this course offers video coaching calls, an online library and resources, and free access to the Sorghum Culture Media course.
Course Highlights: 
Learning to grow high-performance sorghum culture media at home
Mushroom coaching community
Access to mentors
Pricing: 
The Sorghum Culture Media and Mushroom Mastermind courses do not have pricing listed online.
Full Canopy Single Session: $200
Full Canopy 3-Month Session: $597/month for 3 months, or $1597 total
11. HPI Functional Mycology Course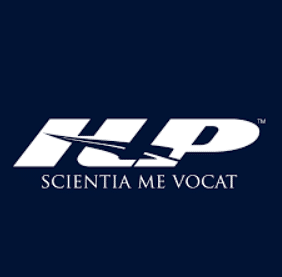 What You'll Learn: Functional mycology
Expand your knowledge on the fascinating field of functional mycology from the Holistic Performance Institute in this 31-lesson mushroom course. Find out the advantages of various mushrooms, such as Lion's Mane, Chaga, Reishi, Shiitake, Cordyceps, and Turkey Tail, in terms of health and performance. You can also learn about the proper mushroom dosages, precautions, and safety & toxicity.
Course Highlights: 
Complimentary mushroom handbook
Continuing education credits
Pricing: 
One-time payment: $199.99
3-month payment: $69.99
6-month payment: $36
12. Mushroom Mountain Cultivation Workshop

What You'll Learn: Cultivation of fungi and mushrooms
At Mushroom Mountain Farm participants participate in a hands-on learning experience that covers fungal ecology and life cycles. They will learn to cultivate mushrooms on logs, stumps, wood chips, and straw, design mushroom gardens, and compost or recycle with fungi.
Participants will also explore the farm and take a tour of the lab, colonization, and fruiting rooms. You can choose a workshop to attend based on the season.
Course Highlights: 
Take-home shiitake log
Mushroom fruiting kit
Pricing: The price for a workshop is $275. 
13. Third Wave's Official Microdosing Course

What You'll Learn: Microdosing psychedelics
Third Wave's Official Microdosing Course dives into the science behind microdosing psychedelics, provides an overview of their legal aspects, and demonstrates how to source them safely and legally. Additionally, it will explore the benefits of microdosing, how it can be used to foster creativity, and how to incorporate it into your daily life.
Learn how to legally obtain your medication in our specialized module. Watch 40 instructional videos that provide straightforward explanations of all microdosing concepts. Get a simple step-by-step guide to complete your first 30 days of microdosing.
Receive advice from Third Wave's knowledgeable and understanding team and connect with others in our confidential online community. Finally, fine-tune your microdosing practice to achieve desired outcomes, such as healing, peak performance, and self-improvement, and to enjoy the results.
Third Wave also provides a directory that assists you in finding providers, coaches, retreats, and clinics from all over the globe. You can also become a certified coach through Third Wave's Coaching Certification Program.
Course Highlights: 
40+ videos with Paul F. Austin
10-day risk-free trial
Microdosing workbook and tracking template
Access to expert interviews
Macrodose Bonus Module
Exclusive Third Wave discounts
VIP access to the Third Wave Community
Pricing: Course price is $197
Understand the power of psychedelics in this ultimate microdosing course.
Choose the Best Mycology and Mushroom Courses
All of these mycology courses are great opportunities to dive deeper into the world of mushrooms. First, determine what you want to learn–is it about foraging, growing, experimenting with psychedelics?–and then choose the course that best fits your needs and budget.
If you want to get started with the basics, try Third Wave's accessible Mushroom Growing Kit and Course. It provides everything you need to know to cultivate mushrooms without becoming a mycologist–although we fully support mycologists using it as well!