Depression is the number one cause of disability worldwide and one in five adults experience some form of mental illness every year. What's worse? Nearly 40% of people find no relief from traditional therapies. That's a striking statistic to anyone who hears it–and a completely unacceptable reality to professionals like you.
You are on a mission to help people transcend suffering. But your toolbox may be void of effective solutions. That's why you seek new, science-based therapies to help patients combat mental health issues like mood disorders, treatment-resistant depression, PTSD, and anxiety.
You may have heard about psychedelic-assisted therapy. But you're hazy on the details. Here we offer a source for vetted information.
Welcome to Part 1 of Third Wave's ultimate guide on how to become a psychedelic therapist.
The definition of psychotherapy and how psychedelics can play a role
A psychotherapist typically focuses on verbal communication to treat mental health problems. Referred to as talk therapy, psychotherapy helps patients focus on finding the reasons behind their emotional issues, such as childhood trauma or family adversity. Nearly 75% of people receive benefits from it, but there are limitations, as you may know well.
Psychotherapy can take years to have real effects on your patients' lives. Moreover, it can be entirely ineffective for people suffering from severe mood disorders who need more than verbal communication to break free from suffering.
These patients need a radical paradigm shift–a way to fundamentally alter their brain's default mode network, so they can open new neural pathways to discover revolutionary insights. By adding psychedelic substances to the mix, treatment-resistant patients often experience rapid and lasting transformations.
As a future psychedelic therapist, your role is to help patients prepare for, experience, and integrate these deeply personal inner journeys into real-life change. In doing so, you'll go beyond the traditional confines of Western psychotherapy to help people explore their inner selves and repair the parts they never knew were shattered.
What are psychedelics used to treat?
Psychedelics represent a shift in modern mental healthcare. But psychedelic therapy is not a radical idea. In fact, mainstream scientific journals and Ivy League organizations continually publish powerful evidence to support the use of psychedelics for a variety of mental health issues, including:
Chronic depression
Suicidal thoughts
End of life anxiety
Post-traumatic stress disorder
Addictions
Eating disorders
The Frontiers in Pharmacology Journal recently said, "Psychedelic Assisted Psychology model has significant consequences for…advancing novel explanations for mental disorders and their treatment, in a model considerate of social and cultural factors, including adversities, trauma, and the therapeutic potential of some non-ordinary states of consciousness."
In 2000, Johns Hopkins University was the first to obtain approval to reinstate research programs following the global ban on psychedelics in 1971. Since then, Hopkins has published a wealth of research on psychopharmacology, including its new revolutionary study on adults with major depression. The study showed that two doses of psilocybin combined with psychotherapy produced rapid and significant reductions in depressive symptoms. Moreover, half of the participants achieved remission through the four-week follow-up.
Organizations like MAPS (Multidisciplinary Association for Psychedelic Studies) have also been integral in offering science-backed proof for psychedelic medicine. MAPS has published research on medical marijuana, LSD-assisted psychotherapy, and ibogaine-assisted treatment, to name a few. Today, it's currently sponsoring a multi-site Phase 3 study of MDMA-assisted therapy for PTSD and a survey on ayahuasca for PTSD.
Usona Institute is another medical research organization at the forefront of psychedelic research. In 2019, the FDA designated psilocybin therapy as a breakthrough therapy after a Usona Institute study showed psilocybin's incredible impact on depression. Today, Usona is conducting more clinical research on depression, comparing a single dose of psilocybin to a single dose of placebo.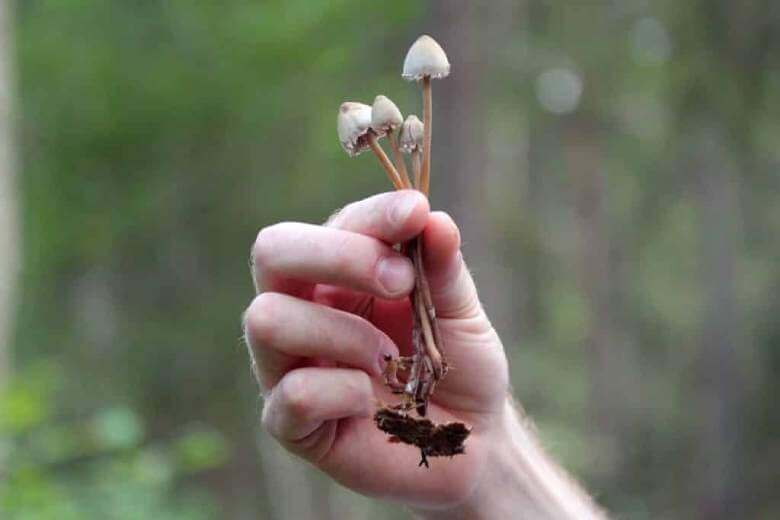 Where is psychedelic therapy legal?
To date, you can find an increasing number of countries acknowledging the benefits of psychedelics for mental health. The Netherlands is one of the most open countries that participate in psychedelic therapies, even though hallucinogens are technically illegal.
In Brazil, ayahuasca is one of the most freely used psychedelics since the government legalized it in 1992. At the same time, other psychedelics like psilocybin are still technically illegal there.
Peru is another country that's extremely friendly towards psychedelics. In fact, plant-based psychedelics like ayahuasca, salvia, and San Pedro are commonly used in traditional ceremonies led by maestras and shamans.
In the US, ketamine-assisted therapy (KAT) is legal, and countless clinics nationwide have helped patients measurably improve their lives through intravenous, sublingual, and subcutaneous drug administration. Moreover, MDMA- and psilocybin-assisted treatments are currently in Phase 3 FDA clinical trials, and several states, including New York, Virginia, and California, are considering decriminalizing use state-wide. But as of today, psychedelics are still federally illegal outside approved research settings.
Psychedelic therapy in Oregon
Despite federal law, Oregon decriminalized psychedelics and became the first state to legalize medical therapeutic use of psilocybin. In November 2020, nearly 56% of Oregon residents voted for Measure 109, which will allow "Oregon Health Authority (OHA) to create a program to permit licensed service providers to administer psilocybin-producing mushroom and fungi products to individuals 21 years of age or older."
In its Yes on 109 campaign, the Oregon Psilocybin Society said, "A growing body of evidence demonstrates that psilocybin-assisted therapy is safe and uniquely effective. We think that this novel approach could help alleviate the mental health crisis here in Oregon by addressing costly epidemics like suicide, treatment-resistant depression and anxiety, PTSD, and addiction to drugs, alcohol, and nicotine."
Psychedelic therapy in California
In June 2019 and January 2020, respectively, Oakland and Santa Cruz, California decriminalized psilocybin. But the state as a whole did not address the issue–-until now. In April, lawmakers proposed a statewide bill to decriminalize psychedelic drugs, including psilocybin mushrooms, DMT, ibogaine, LSD, and MDMA for adults 21 and over. In addition to broad decriminalization, California's Senate committee also approved legislation allowing communities like San Francisco, Los Angeles County, and Oakland to open safe consumption sites. These sites, they say, will reduce overdose deaths and enable medical doctors to deliver treatment options for those in need.
From psychedelic regulations to education and awareness, California is one of the most knowledgeable and accepting places globally. Its Institute of Integral Studies (CIIS) is renowned for its support of alternative therapies, offering 25 different degrees in areas of spirituality, religion, psychology, counseling, and psychedelic research, to name a few.
Psychedelic therapy in Canada
Canada is widely known for its progressive healthcare policies. In fact, it was the first G7 country to legalize cannabis in 2018. While psychedelics are still banned throughout the country, doctors and therapists can apply for exemptions to use psilocybin through a subsection of the Controlled Drugs and Substances Act.
A non-profit organization, TheraPsil has so far assisted several Canadians, including terminally ill and clinically depressed patients, as well as doctors and therapists through this exemption.
In Toronto, the country's first "official" psychedelic-enhanced psychotherapy center, Field Trip, opened last June. Field Trip's medical director Dr. Mihcael Verbora told Global News Canada the idea behind his center is to help "get away from our reliance on anti-depressants."
"Traditional medicine is passive," he said. "[Psychedelic therapy] is 'we're gonna give you a drug, and we're gonna help open up an opportunity for you to be your own healer', and we're gonna be here for whatever you may need."
In Canada, you can also find clinics that offer psychedelic therapy without actually delivering the substances. In Vancouver, clinics like Thrive Counseling Clinic help patients assess whether they're good candidates for psychedelic therapy. The clinic also helps ensure the right "set and setting" by mentally preparing patients, ensuring they have a safe and open space, and explaining appropriate dosing strategies. Finally, Thrive offers integration therapy to help patients translate their psychedelic journeys into meaningful behavioral change.
Psychedelic therapy Australia
In July 2020, an organization called Mind Medicine Australia submitted an application to the Therapeutic Goods Association (TGA) requesting MDMA and psilocybin be classified as Schedule 8 controlled medicines. The TGA seriously considered the measure, which would open avenues for therapeutic use. But during the Interim Rule vote on February 3, the organization voted "No".
All hope is not lost, however. Following the Interim vote, the TGA's  Scheduling Delegate decided to seek additional expert guidance related to psychedelics' therapeutic values, risks, and benefits to public health. Now, Australians wait to see what comes next. If the proposal passes, Australia would be the first country to recognize these drugs as legal medicines.
Organizations like Mind Medicine may not be able to administer psychedelics to patients directly. But they can still offer psychedelic support services through integrative health therapists who help coach people on how to take psychedelics safely, how to prepare, and how to work with difficult journeys when they occur (harm reduction). These psychedelic therapists also incorporate various modalities grounded in somatic and spiritual awareness, including transpersonal psychology and mindfulness to help relieve suffering.
How to become a psychedelic therapist
Requirements vary based on the city, state, or country in which you reside. But generally speaking, you must already be a licensed therapist, physician, nurse, or other mental healthcare professional to receive psychedelic-assisted therapy training. Eligible fields include:
Professional Clinical Counselors (LPC)
Marriage and Family Therapists (LMFT)
Clinical Psychologists (PhD/PsyD)
Licensed Addictions Counselor (LAC)
Clinical Social Workers (LCSW)
Pre-licensed therapists (MA)
Chaplains (M.Div.)
Registered Nurses (BSN)
Physicians (MD/DO)
Nurse Practitioners (NP)
Once you've determined whether you meet the eligibility criteria, it's time to find a trusted program to apply for training. This will require some vetting to ensure the training facility employs expert faculty members and has the knowledge to deliver accurate, reliable, and useful information. Programs should be at least a year-long and cover various topics, ranging from dosing requirements to available medicines, ethics, legal compliance, and the latest research studies and science.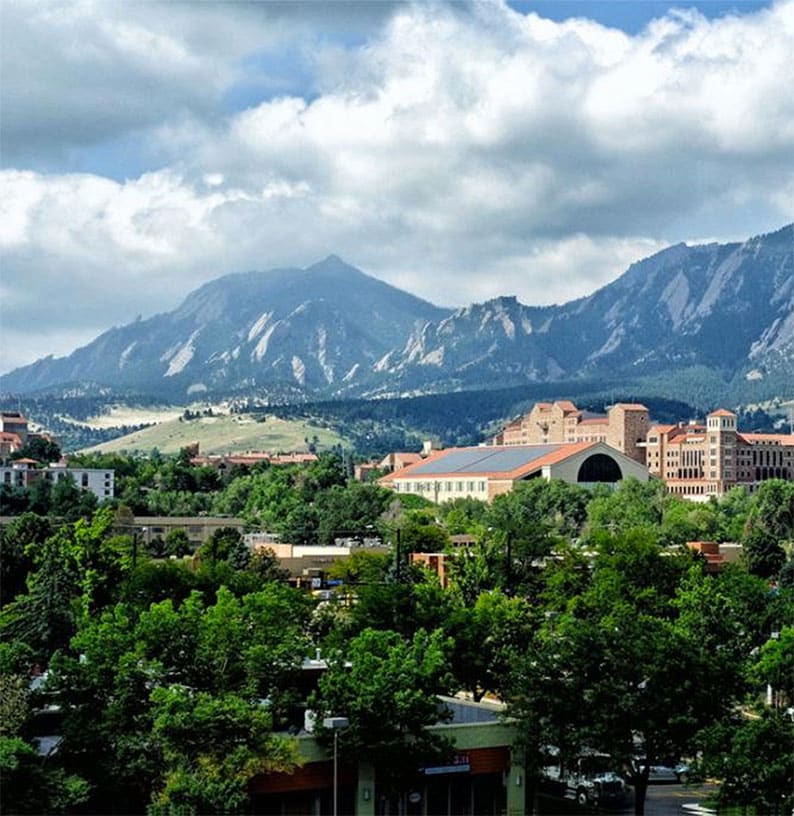 The Best Training to Become a Certified as a Psychedelic-Assisted Therapy Provider (PATP)
At Third Wave, we've done a bit of vetting ourselves. And from the breadth of facilities worldwide, we believe the Integrative Psychiatry Institute  (IPI) offers one of the best training programs to become a certified psychedelic-assisted therapy provider (PATP). In its 150-hour critical studies course, you'll learn protocols for evidence-based psychedelic-assisted therapy for PTSD, depression, and anxiety, among others.
The program also teaches you proper preparation (set and setting), dosing, integration techniques, using psychedelics in a clinical setting, and incorporating psychedelics with other types of therapies you may provide. You'll also receive lectures from world-class industry leaders like Michael Pollan (How to Change Your Mind), Rick Doblin (MAPS founder), and Robin Carhart-Harris (Imperial College researcher).
"Coming together with so many authentic like-minded people and having so many amazing lectures and talks…has been a really great kick-off to a year of learning that's coming. We talk about standing on the shoulders of giants, and there are giants in this room," said Dee Dee Maltman MD, an IPI Fellowship Participant who provided a testimonial on the program.
One of the most unique aspects of IPI's training program is its in-person experiential option. During a three-day intensive in Boulder, Colorado, you will have the opportunity to practice ketamine-assisted therapy sessions with participants. You will also have the chance to receive a ketamine-assisted therapy session as a training method.
A few other stand-out benefits:
You'll learn how to get involved in ketamine-assisted therapy now
You'll be prepared for the future, including MDMA-assisted psychotherapy therapy and Psilocybin therapy
You'll have access to 90% live virtual learning
You'll earn Continuing Education Credits (CE/CEU/CME)
Want to see if IPI's year-long program is a good fit for you? Book a call today with IPI's team to find out more.
Psychedelic Therapy Training Could Revolutionize Mental Health
Just one psychedelic experience can have incredible holistic healing powers. But healing can't occur in a vacuum. Patients need support from trained clinicians who can help them plan their journey, sit with them during the experience, and help them integrate the lessons later on. That's why mental health professionals must seek organizations like IPI so they can begin to support patients wherever legally possible. Through facilitating open, informed, and responsible access, psychedelic therapists will revolutionize mental health care as we know it.
For a complete list of trusted psychedelic therapists, visit Third Wave's Psychedelic Directory.
Disclosure: This article contains offers and affiliate links. Third Wave receives a small percentage of the product price if you purchase through affiliate links.  Read our ethics and affiliates policy here.