Disclosure: Jenalle, Head of Creative Partnerships was invited to attend a retreat at Tandava Retreat Center in Tepoztlan Mexico. Here she shares her honest review of the center, facilitators, and her medicine experience.
At the end of May, I boarded a flight to experience a medicine I had never worked with before. Of course, being so immersed in the psychedelic space, I had heard varying opinions on the molecule:
"I'll meet God and become the universe. I'll experience ego death. I'll go crazy. I'll walk out of the retreat as a completely different person. I'll get exactly what I need at this moment in my life. I'll be blasted off into the cosmos and won't remember a thing. I'll experience universal consciousness and pure love."
While some of these statements certainly resonate, the experience with this medicine can't be described in a sentence, a paragraph, this article, or even a book or documentary. It's something that has to be experienced for yourself (if it calls to you), and my experience will be completely different from yours.
But in light of Third Wave's vision of inspiring personal transformation to support cultural awakening, I thought I'd try my best to describe the indescribable. So here goes.
The Call to My 5-MeO-DMT Experience and Why I Chose to Sit With 5-MeO-DMT at Tandava Retreat Center
I chose to sit with 5-MeO-DMT because I have a health condition that no doctor, practitioner, healer, nutritionist, herbalist, or any other "ers" and "ists" could figure out. Intense stomach pain, bloating, dyspepsia, lower back pain, light-headedness, and the need for my body to rely on certain foods has been prominent in my life since I can remember. In the last six years, I've done every test under the sun and spent thousands of dollars on services. Hearing the same anticlimactic "answer" would send me spiraling into defeat and sadness. I felt like I was battling a war that I did not choose with my body.
I felt the call to work with Five pre-COVID, but rejected it.
Fast forward two years. I was regularly meeting with an incredible group of women, all who work in the psychedelic space. We gathered at 8AM, showed up as we were, and shared what we were working on.
It's in this group where I met Victoria. As soon as I heard her speak about how her and her partner, Joel, were operating at Tandava, and just how much attention and care go into their guests' experience, I knew I had to reach out.
I had been doing my own research for a few months and expressed my concerns to Victoria about the sustainability and ethical considerations of the toads. Through this conversation, I learned about many of the potential risks involved with smoking the toad itself: how dosing is never certain, how you are inhaling other potentially dangerous toxins within the venom, how the rising popularity in "milking" the toads is harmful to the species, along with many other Five risks. She assured me that they use synthetic medicine and that it's actually a whole lot safer. And no toads harmed?! I was IN.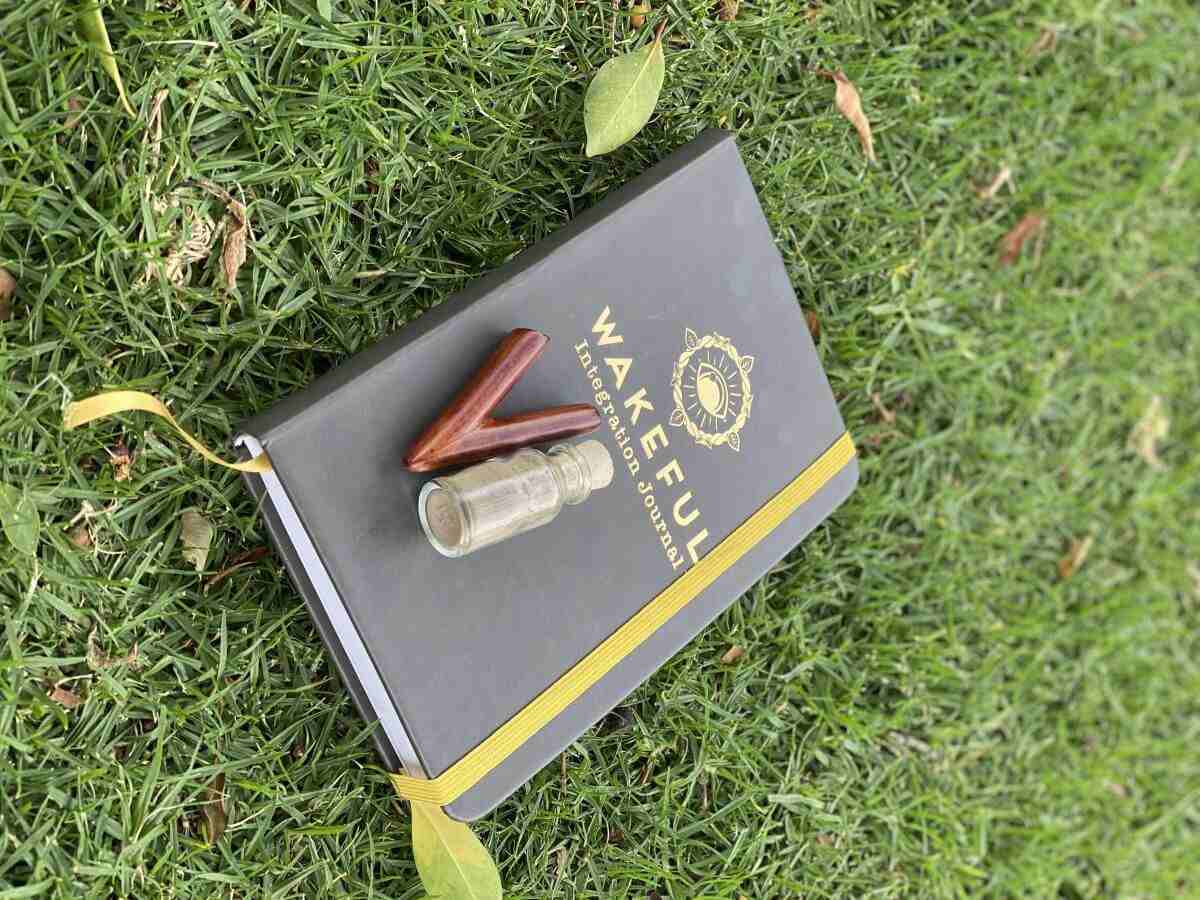 How I Prepared For my Tandava Retreat
Journaling about Intention and Fear
Along with planning the travel logistics and discovering my intention through the Wakeful Integration Journal, I was sent a preparation packet and some additional journaling prompts. I had drunk enough ayahuasca to know that fear was normal before ceremony, but this time I was VERY nervous. Receiving the prep package assured me that I was going to the right place. It read:
Understand that this fear of the unknown is not only important, but a necessary part of your Hero's Journey. The arrival of this fear is a response to the ego entering into a situation where its control will be relinquished. It is an initiatory rite of passage for you as the Hero to experience this fear in its entirety and to walk through it with faith and trust knowing that you are supported and held. As the fear begins to come to the surface, make space for it while observing what other feelings accompany it.
My two preparation calls with Victoria and Joel were reassuring, and they walked me through the prompts and gave me space to ask questions.
Some of the questions included:
What behaviors and habits are you exhibiting that are causing you suffering in your life?
Which ones are conscious and which ones feel more unconscious? List in detail.
What feelings come up around witnessing their role in your life?
And…
Name and identify all fears that are coming up when you imagine yourself taking this leap of faith. Which ones hold the strongest fear, and which hold the least? How will you feel when you have overcome all of these fears after your experience?
The Medical Intake
Joel and Victoria were also extremely thorough in their medical questionnaire.
Luckily, I knew that any responsible center should always ask for a medical intake form and go through it in depth with you. If they don't, please, run the other way! They asked about the heart murmur I've had since I was young, and we put a plan in place to go get an ECG and speak with my doctor beforehand to be extra sure that it was safe for me to work with this medicine. This gave each of us an added layer of confidence and trust.
The Diet
With 5-MeO-DMT, there is no specific strict diet that's recommended. But they did suggest whole foods, as food is energy. The clearer and stronger your body is before the ceremony, the better.
It was also recommended that I stop using melatonin and refrain from taking sleeping pills that I use primarily when traveling.
Time in Nature
Luckily, I'm blessed to live only a 15-minute drive from the mountains and a five minute walk to the ocean. I filled my cup with sweet forested feels and let the ocean breeze soothe me into a reassuring meditation.
"I'm ready to do this," I thought.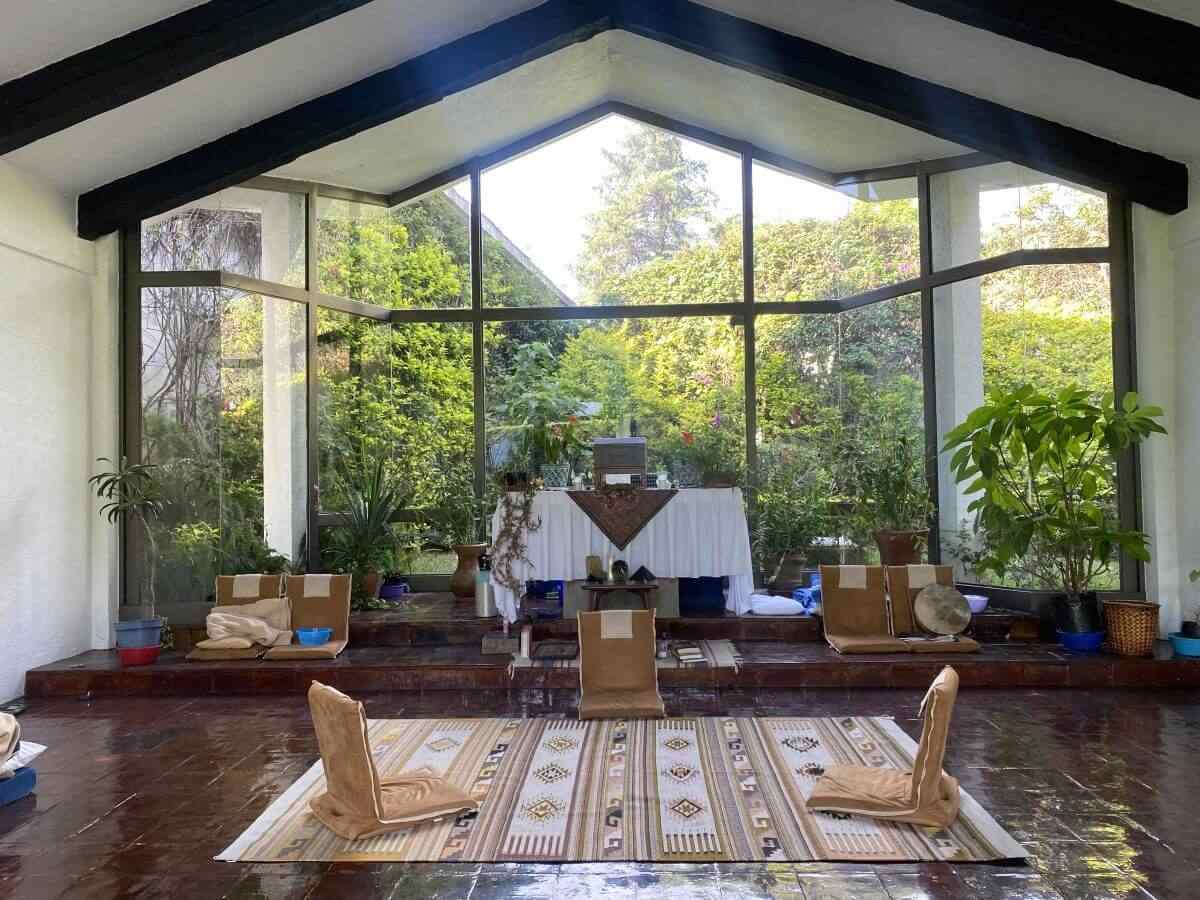 What I Loved About Tandava
In a nutshell, here's what I absolutely adored about Tandava.
They Welcomed Me With Open Arms
I had been voice-noting with Victoria so much before I landed in Mexico that when I arrived at the center, it felt like I was visiting a best friend that I hadn't seen in ages, even though we hadn't met in person yet. Knowing that we had both grown up in small oil and gas towns and eventually landed in the plant medicine space allowed me to open up more and feel comfortable.
I had a lot of trust in Joel too because I had listened to a podcast he had been featured in, and it was clear that he was one of the few thought leaders in the Five space.
The Location
Tepoztlan reminded me of Pisac, Peru. Gorgeous red rock mountains surround the small town, holistic health shops line the streets, you can never get bored of the artisan market, and the locals and nomads were extremely inviting.
Tandava sits on the outskirts of town, about a 20-minute bumpy Uber ride through the cobbled-stone streets.
I arrived in the evening. There was a warm, glowing walkway to the door, and string lights twinkled and dangled from an ancient-looking tree that stood in the center of the property.
In the daytime, Tandava transforms into an oasis. You can soak in the pool, relax on the sun beds, or steam in the Turkish sauna. Flooded with natural light, the ceremony room has high beamed ceilings and sliding glass doors that give you a delightful view of green grass, blue sky, and sunshine. A giant altar is set in front of the back glass wall showcasing diverse, lush jungle plants.
Ultimate relaxation? Mmm yes please.
They Curated My Experience Specific to My Intention
After my first ceremony (which was incredibly humbling and beautiful!), I had a private integration session with Joel and Victoria. I explained that I wanted to go deeper in the second ceremony and that I felt like I needed to release blockages in my root, sacral, and solar plexus chakras. They listened carefully to my needs, and I was blown away by the amount of care and attention invested into my second ceremony.
In the second ceremony, "smaller" doses are given. Of course, there isn't really such a thing as a small dose of Five, but you get the jist. The reason for not doing full doses is so that you can dive into your intention more directly.
After grounding into the space, Joel played root chakra music. He had me remind myself of my intention, and then spoke about the root chakra and what it relates to. He gave me a mantra to repeat if navigation got rocky. I remember him saying: "remember, the root relates to safety and security…"
I buckled up, smoked six milligrams of vapor, and laid down for take off.
As difficult and challenging it was working through each chakra, smoking three milligrams the second dose and one milligram for the last (since the doses stack), I was so grateful that my experience was specifically and uniquely catered to what I needed. I felt so safe, so comfortable. Words still cannot express how grateful I am to have had these two humans hold space for me.
Without going too deep into it (that's a story for another article), I was able to clear and process years of packed away trauma and self-limiting beliefs.
I finally understood how one ceremony could be 10 years of therapy. To say I feel like I had a weight lifted off of my shoulders would be an understatement.
I felt re-born.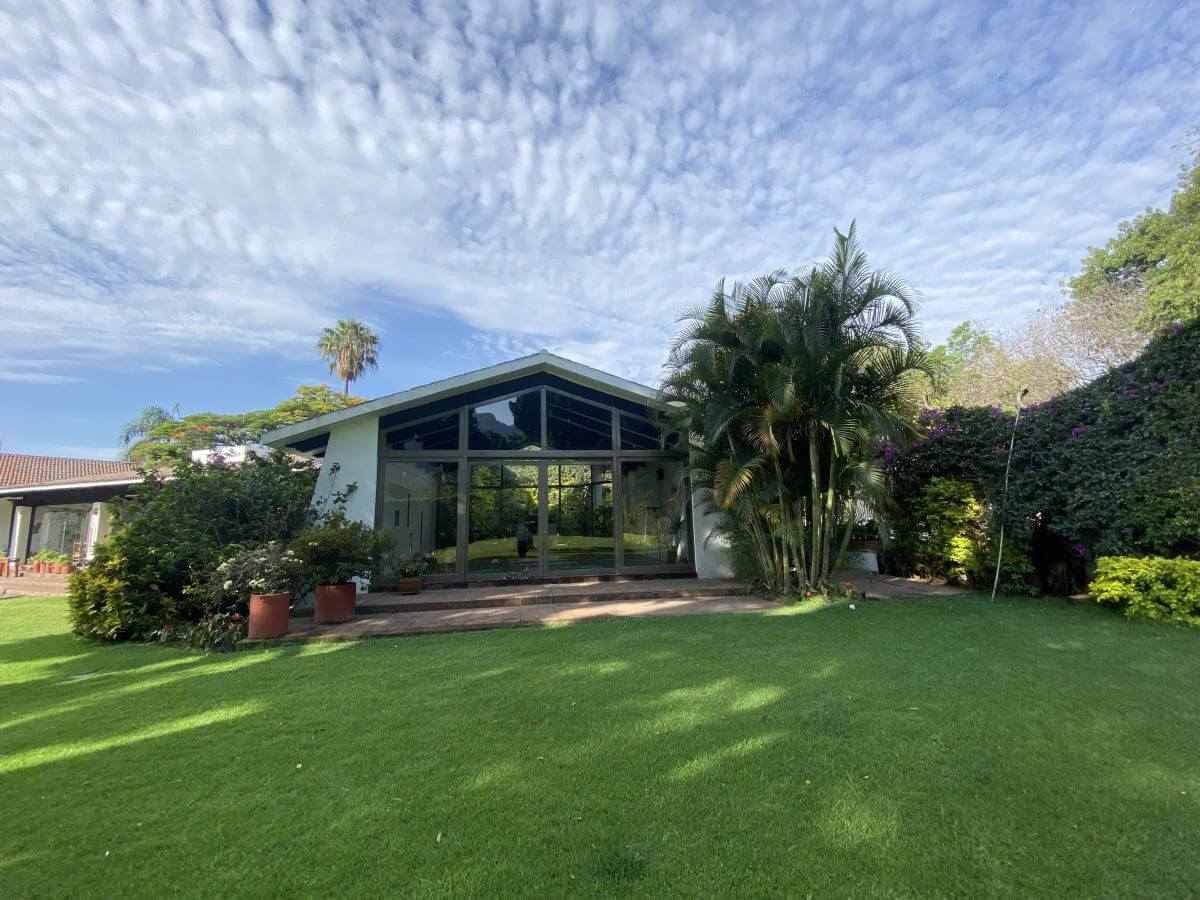 Who is 5-MeO-DMT and Tandava For?
I can't tell you who should work with Five and who shouldn't. But if you are feeling the call to this medicine, I cannot stress enough that it is essential to do your research. There is a lot of malpractice happening in this space, and Five is not your traditional psychedelic. It is one of the most potent and powerful. You are in an extremely vulnerable state when working with this medicine, and if a facilitator says one wrong thing during the ceremony, this can be totally detrimental to your mental, emotional, and spiritual health.
It is essential that you feel safe. Don't cheap out on an experience. This could change your life like it has changed mine. And it will be worth every single dollar.
If you've done extensive research, spoken to other people who've worked with this medicine, and you have a clear and strong intention, then I would not hesitate to reach out to Joel and Victoria to book your Tandava Retreat.
Who Tandava Isn't For
Without listing the obvious reasons why someone shouldn't attend Tandava (specific medical conditions and those who are on specific medications), I would say that it isn't for those who are looking for a "fun" experience. This medicine is one that should be respected. What you put into the preparation and integration will have a huge impact on your overall experience. If you are looking for a good time, or looking to escape, you may not get what you want out of this experience.
It also isn't for you if you still feel as though you haven't fully integrated your other plant medicine or psychedelic experiences. Chances are, those lessons and insights will show up in a more prominent, in-your-face way.
How the Retreat is Layed Out
The Schedule
For my retreat, a typical schedule for the day looked something like this:
Morning Practice (yoga,breathwork, and meditation)
Individual Medicine Session (1 hour)
Lunch
Private Integration
Meditation
Dinner
Satsang
Where Can I Learn More About the Facilitators of Tandava?
Victoria and Joel just launched a platform called F.I.V.E which stands for 5-MeO-DMT Information and Vital Education. You can learn more about Victoria and Joel, along with other trusted facilitators, here. And if you'd like to read reviews from other retreat participants, you can find testimonials on their Third Wave Tandava Directory profile.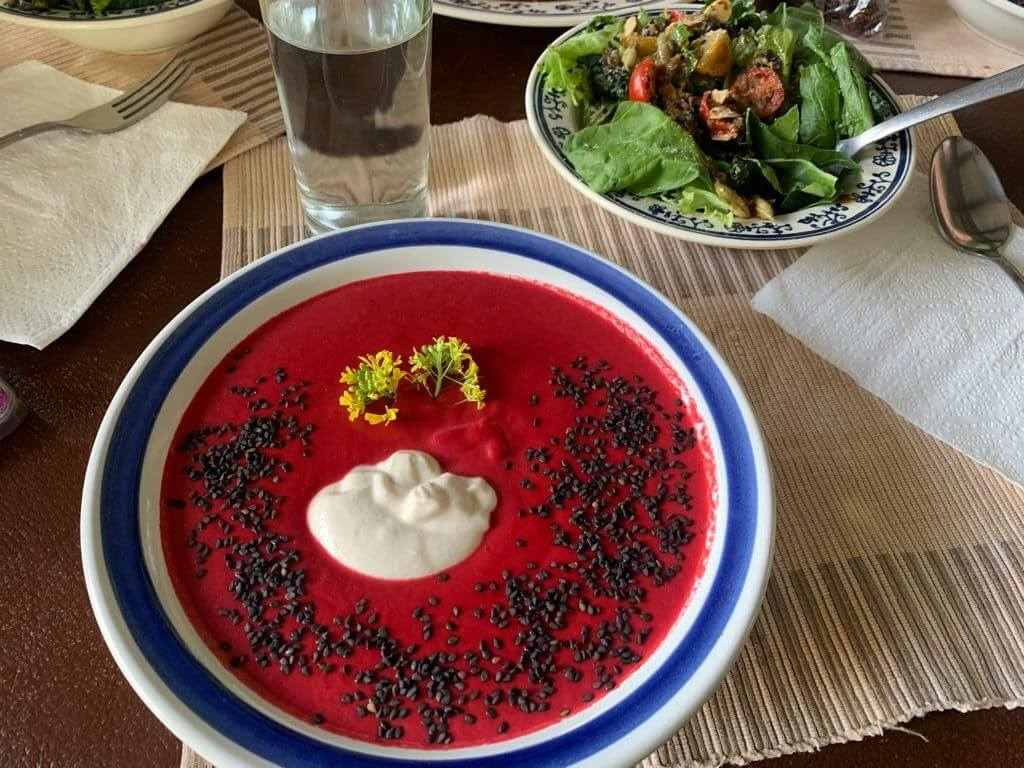 What Type of Food Did They Serve?
Tandava catered to every single person's dietary preferences. You could taste the love in the food. From fresh tostadas to garden salads with a creamy beet soup, I felt like my body was being nourished to maximum capacity at Tandava. They also  had healthy snacks and chicken broth available throughout the day.
What About the Retreat Accommodations?
Tandava has a few accommodation options. I was in a private suite with a comfortable, king size bed and my own bathroom. There were shared rooms available too. They provide an eye mask and earplugs, and every room has a fan.
Being a very hot sleeper in general, there were nights where I wished I had AC. If it was any later in the summer, I probably would have struggled in the heat.
What's the cost?
Prices range from $4495 – $5995 depending on private or shared room preference. They offer five-day individualized retreats.
This  includes:
2 sessions with 5-MeO-DMT
2 weeks of preparatory work via zoom before arrival
2 neurofeedback sessions
Artesian market trip
Mountain hike
Cacao/fire ceremony
Daily yoga, meditation, and breathwork
Daily access to hot tub, steam sauna, and pool
4 integration sessions post-retreat via zoom with integration specialist
Healthy meals prepared with fresh local ingredients with your dietary requirements in mind
Finding Community After a 5-MeO-DMT Experience
I felt that community was a missing element to my experience. As a passionate community builder, I know how important community is to the integration process.
Luckily, I instantly synced with two women who attended the retreat alongside me. When the retreat was over, I set up a Whatsapp group so we could connect and talk about what was coming up and our "reactivations". Reactivations are kind of like intense dreams or experiences where you feel the power of the medicine in the middle of the night. Sometimes, these reactivations can shed light on your insights or present symbolism about your intention and what you are processing. They are different for everyone and usually happen only one or two days after ceremony. They can occur for longer in more sensitive people, so it's important that you have the tools to process them or a support group to lean on.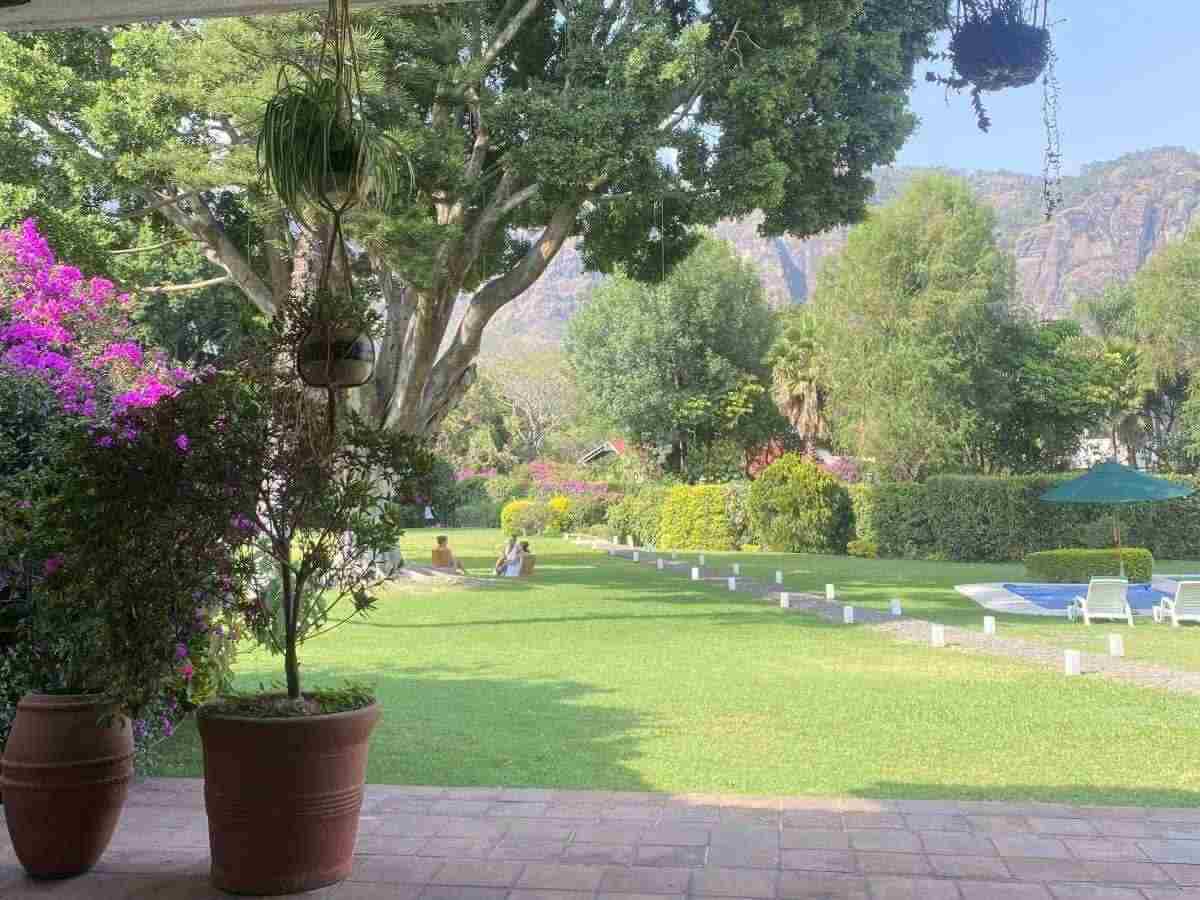 My Integration Process After the 5-MeO-DMT Experience and the Resources Provided
Included in the retreat are four one-hour sessions with an integration specialist, along with an integration package. They choose a specialist that has experience working with the type of trauma you've experienced, your goals, and your gender preference.
You'll also receive a digital integration package after your retreat is over with a ton of resources. From types of yoga and breathwork practices, to blog articles and personality tests, to videos and music to watch and listen to. At first, it looked like a lot, but the integration period can often take months as the experience continues to unfold, so having this resource to pull from has been so valuable.
I will mention that a few of the videos and descriptions in the prep and integration packages were quite "far out" or esoteric, meaning that I don't think non-psychonaut folks would resonate with some of the content. When this happens though, in any circumstance, I tend to take what serves me and leave what doesn't.
Closing Thoughts
So I didn't meet God… or go crazy. But I experienced ground-breaking realizations, jewels of ultimate wisdom, and I feel so much closer to optimal alignment on all levels of my life now than ever before.
The integration isn't over. But I feel in my bones that this experience helped me to release self-limiting beliefs that had been deeply woven into the fabric of who I used to be.
And that's a great feeling.
If I work with the medicine again, there's no doubt in my mind that I'll be booking a flight to Mexico to visit Joel and Victoria.
Because I know, with all of my heart, I'll get exactly what I need.