Burnout is like a silent thief, robbing you of your joy, energy, and focus. It's not just feeling tired here and there. Burnout is a full-on mental and emotional wipeout fueled by a non-stop workload and glaring lack of personal time.
The red flags? Never-ending fatigue, a sudden drop in work performance, and feeling strangely detached from life's highs and lows. Physically, it messes with your sleep. Mentally, it can send you into an anxiety spiral. Fixing it isn't a quick detox weekend.
Most people need a good counselor, some hard-earned downtime, a dash of mindfulness, and maybe even a few psychedelic journeys.
Solving burnout is all about a holistic reboot and scientists are exploring whether psychedelic medicine can help.
Understanding Burnout: Causes and Symptoms
People in high-stress professions, such as healthcare workers, educators, and first responders, are often more susceptible to burnout. Similarly, people in corporate settings with long hours and high demands may face a heightened risk.
Entrepreneurs who juggle multiple roles and face constant pressure are also prime candidates.
Additionally, caregivers and students are at risk due to the mental and emotional toll of their responsibilities. Anyone in any field can experience burnout if they're struggling to manage stress and get adequate rest.
Other common causes of burnout include:
Extremely tight time constraints
Lack of support networks
Lack of clear-cut responsibilities and expectations
Excessive workloads or personal expectations
Poor treatment from others
Signs & Symptoms of Burnout
Burnout can take on several forms and can be triggered in various ways. But the most common signs and symptoms of this mental health issue include:
High blood pressure
Sleep disturbances
Chronic fatigue
Recurring headaches
Forgetfulness
GI upsets
Poor immune function
When these symptoms persist, they can become severe mental, physical and emotional imbalances. For instance, chronic fatigue can impair concentration, memory, immune health and mood. Chronic fatigue can also strain relationships, cause depression and lead to emotional withdrawal.
Psychedelic Medicine: A Brief Overview
Amid the complexities of managing burnout and its associated imbalances, psychedelic medicine could offer promise for healing.
Psychedelic medicine is a scientific discipline that utilizes consciousness-expanding drugs to treat various health conditions. These substances have been used for centuries, both for cultural and medical reasons.
However, legal barriers have largely interfered with scientists' ability to conduct research since the 1960s. Fortunately, groundbreaking organizations like the Multidisciplinary Association for Psychedelic Studies (MAPS) have blazed the trail for a new era of scientific exploration today.
The psychedelic umbrella contains many unique and natural blends of psychedelic substances, including psilocybin, MDMA, DMT, and LSD. Indigenous cultures have used these herbal supplements, known as entheogens, as sacraments for centuries. The Ancient Greeks had initiation rites that involved the consumption of a drink laced with Ergot fungus, a powerful hallucinogen. In many cultures today, these substances are still powerful spiritual tools, enabling people to connect with the divine, each other, and the natural world.
Today's scientific community is embracing the potential of these natural medicines and pushing for less regulations. This is where psychedelic-assisted therapy has the opportunity to shine.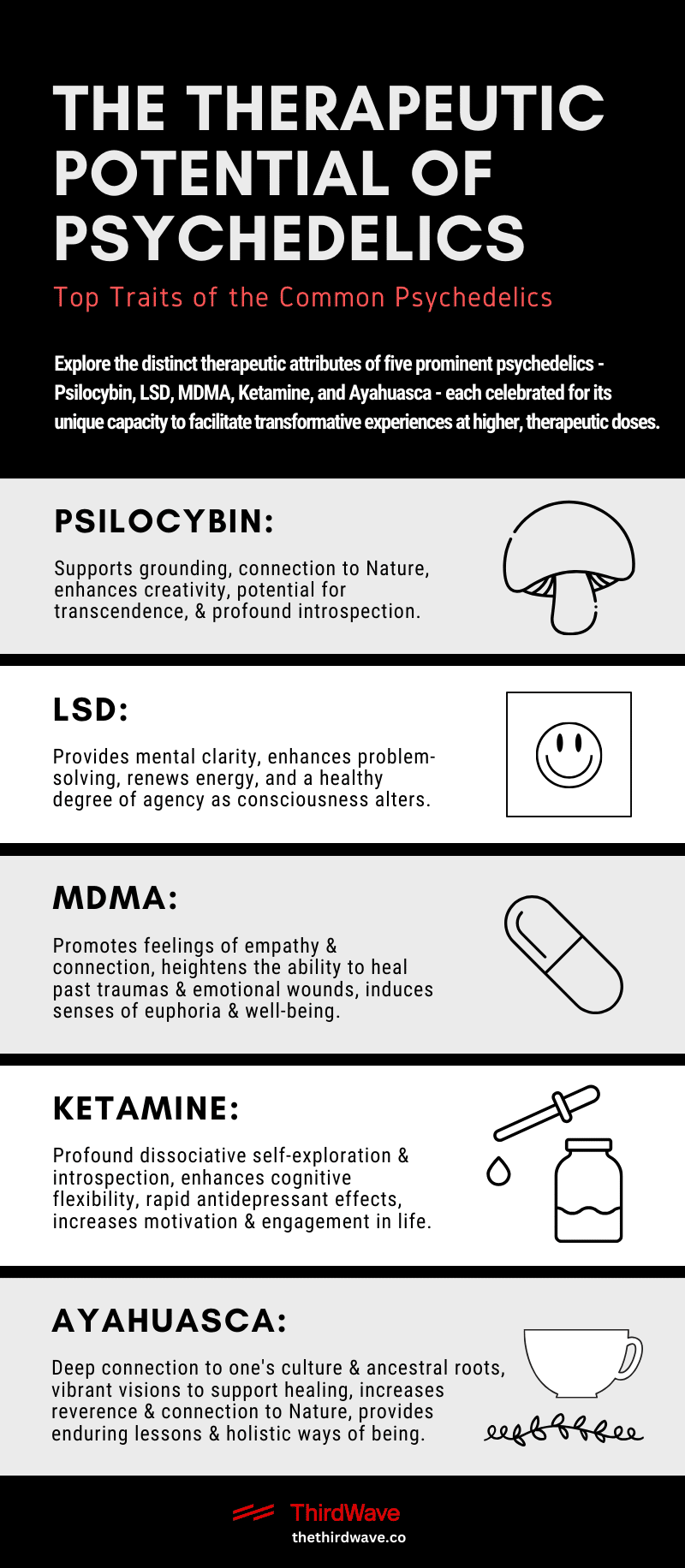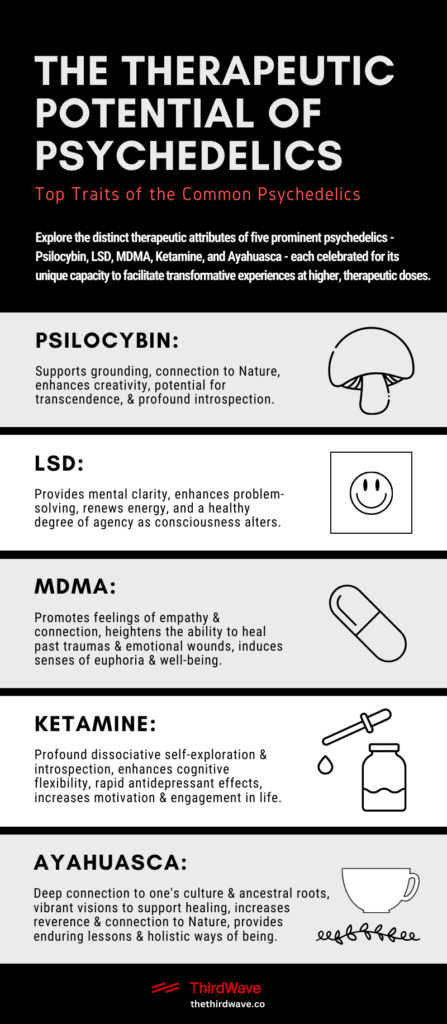 The Science Behind Psychedelic-Assisted Therapy
Psychedelic-assisted therapy is the supervised use of mind-expanding substances to facilitate mental, emotional, and spiritual healing.
In a psychedelic-assisted therapy session, a client ingests a compound like psilocybin or MDMA in a controlled setting under the guidance of a trained therapist. Preparation involves setting intentions and understanding the "why" behind seeking this form of therapy. Once the psychedelic takes effect, the client experiences altered states of consciousness, helping them work through deeply ingrained issues.
Each psychedelic drug impacts the brain differently. But classic compounds, like psilocybin and LSD, interact with serotonin receptors, namely 5-HT2A, to induce their effects. This interaction opens pathways between brain regions and networks that don't usually communicate, shifting perspectives, releasing stuck emotions, and yielding vivid hallucinations.
Throughout the process, the therapist holds space, offering emotional support and facilitating dialogue when necessary. Post-session, an integration phase helps patients translate the experience into actionable steps for personal growth and well-being.
This therapy makes psychedelic medicine a powerful tool for mental health conditions like anxiety, depression, addiction, and even cluster headaches. In one study on patients with depression and end-of-life anxiety, researchers noted significant improvements in the patient's mental well-being up to six months following their trial dose of psychedelic medicine.
Another study conducted on 12 patients with depression noted that one week after receiving their second dose of psilocybin with mental health support, seven out of twelve showed no signs of the condition. Five of the twelve were depression-free three months later.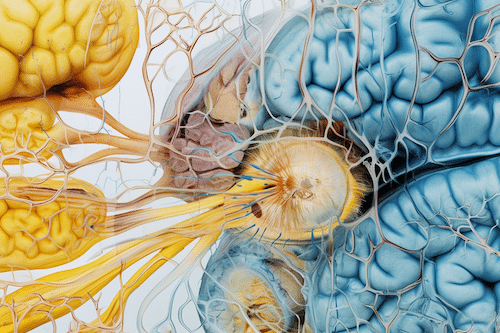 Managing Burnout Through Psychedelic-Assisted Therapy
The incredible results from various clinical trials indicate psychedelics like MDMA, ketamine, psilocybin, and MDMA could be powerful resources for managing burnout. Psychedelic medicine combined with professional guidance and holistic health practices may aim to deliver deeper insights and more effective outcomes. 
The Psychedelic Role in Treating Burnout
Psychedelic medicine has introduced patients to a new platform for processing trauma in a safe, guided environment. Critically, psychedelics have also helped people feel less isolated on the path to recovery.
Psychedelic therapy can restore joy and a sense of purpose back into people's work and personal lives. These renewed feelings enable patients to self-soothe and better manage stress.
Psychedelic-assisted therapy can also help balance and connect the mind, body, and emotions, facilitating deep introspection and heightened awareness.
Enhanced mindfulness helps people identify early signs of stress and fatigue so they can take preventative measures. Internal and external harmony helps people feel re-energized and re-focused on what matters most.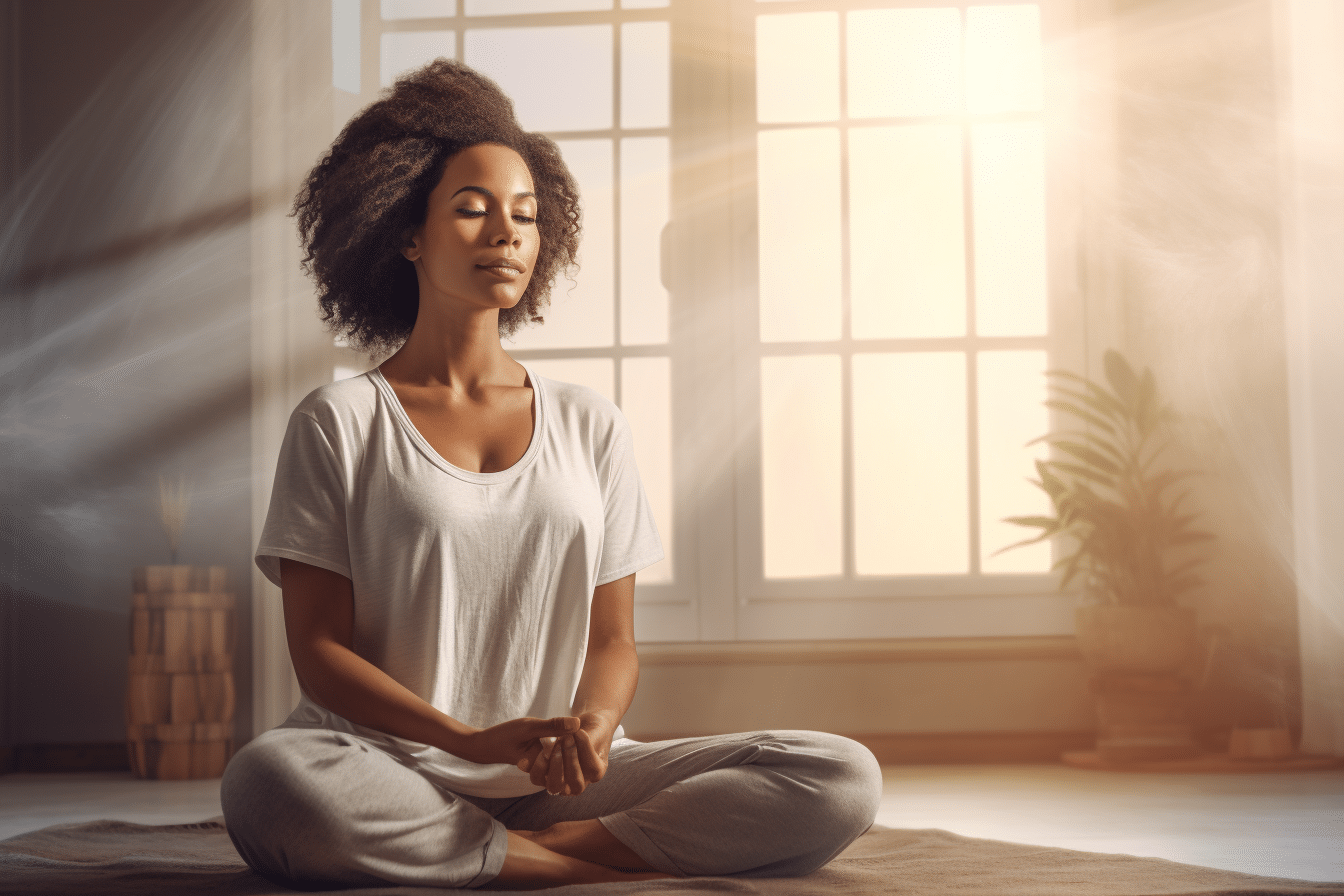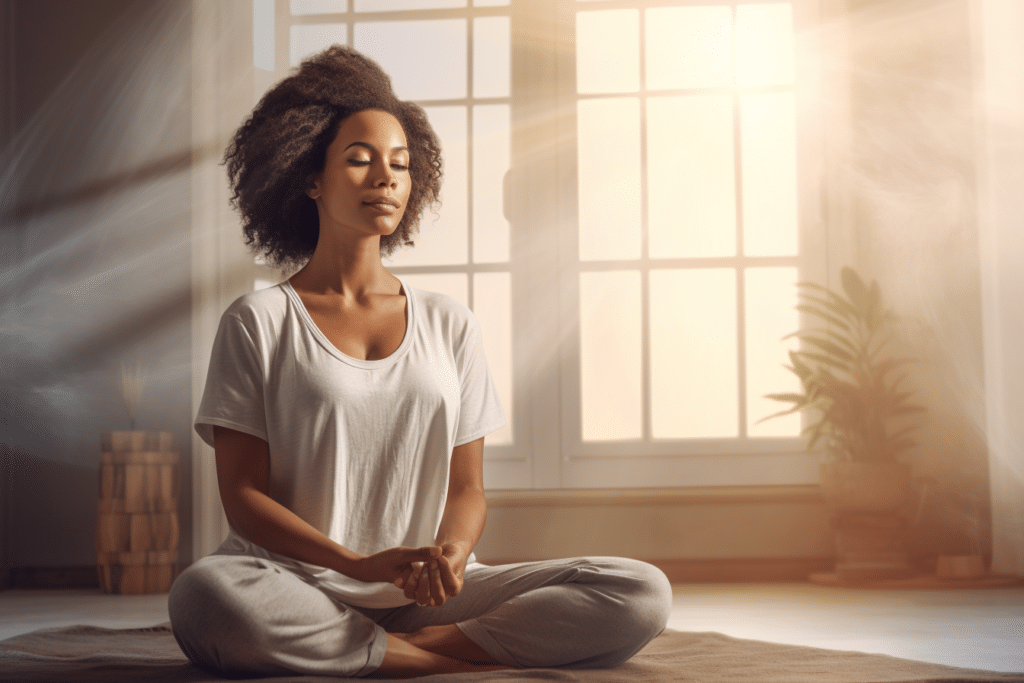 Using Psychedelic Medicine to Treat Burnout
Working with a qualified psychedelic therapist or coach is the most effective way to treat burnout symptoms with psychedelic medicines.
Experts can guide patients through pre-session intentions, the psychedelic experience itself, and post-session integration. Experts can also help people choose the psychedelic medicine—whether psilocybin, LSD, ketamine, or MDMA—to align with their therapeutic goals and needs. For instance, psilocybin can offer profound introspection, while MDMA might be more suitable for emotional processing.
Whether or not people seek professional support, the concept of set and setting—mindset and environment—is crucial in optimizing the benefits of psychedelic experiences. A tranquil and controlled environment ensures the safety and efficacy of the session. Dosage also plays a pivotal role; low doses or microdosing may offer functional improvements, while higher doses often provide deeper insights. People journeying alone should start with low doses to determine the right substance and amount.
Holistic practices like mindfulness, meditation, breathwork, or yoga can be powerful supplements to psychedelic medicine, offering enduring benefits post-session. These practices reinforce the insights gained during the psychedelic experience and help in the integration process. 
The most enduring psychedelic benefits for burnout come from a comprehensive, intentional approach that includes integrative practices and expert guidance where possible.
Psychedelic Medicine: Legal and Safety Considerations
Several roadblocks exist when it comes to safely and efficiently using psychedelic medicine, including safety concerns, legal issues, and access to qualified guides.
Safety
In terms of having a safe trip, a few steps include:
Purchasing from a reputable supplier
Remaining in place for 8-12 hours
Approaching the journey with clarity and intentions
Using only one substance at a time
Avoiding heavy physical activity
Legality
Psychedelics are largely banned in the U.S. and globally. However, several US cities have decriminalized plant-based medicines. Two states, Colorado and Oregon have legalized usage. Beyond the US, countries like the Netherlands, Costa Rica, Brazil, Mexico and Jamaica have legalized, decriminalized or culturally accepted psychedelic use for years.
Visit Third Wave's Psychedelic Psychedelic Provider Directory to find legal psychedelic retreats and clinics worldwide.
The Bottom Line
Burnout is a complex issue affecting body and mind, but psychedelic-assisted therapy offers a glimmer of hope. Studies reveal that substances like psilocybin and MDMA deliver significant benefits, particularly for people overwhelmed in high-stress professions.
This holistic approach aims not just to manage symptoms but to provide deeper insights for long-lasting well-being. Legal and safety considerations remind us that a measured, respectful approach to psychedelic use is crucial. As research progresses, psychedelics could potentially reshape how society addresses and treats burnout.