Harm Reduction
The Dangers and Risks of Microdosing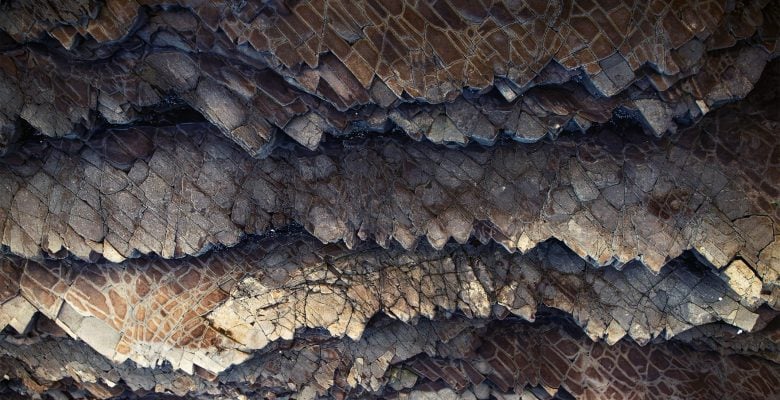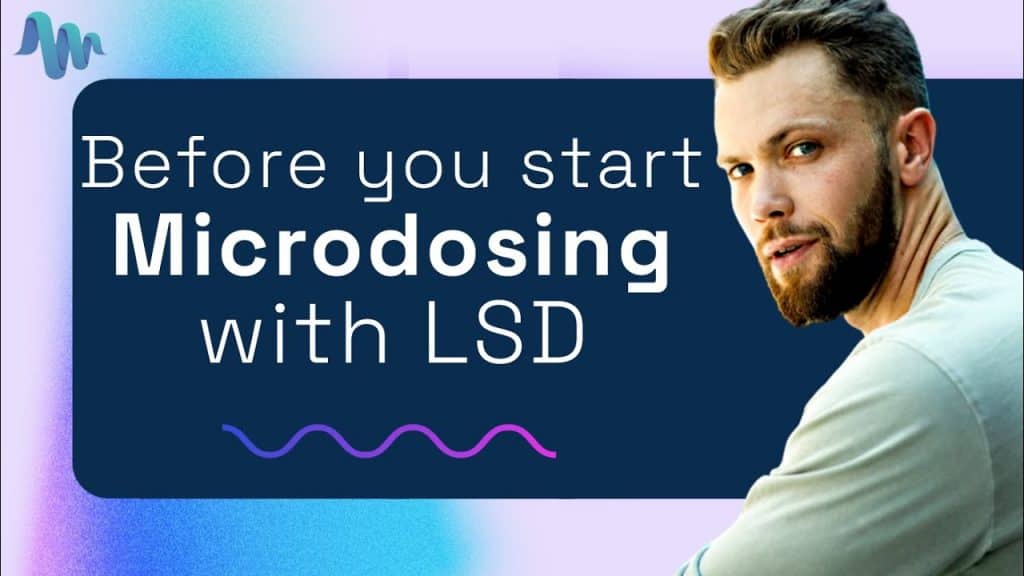 Microdosing has become something of a paradox for the psychedelic community.
It is at once perhaps the biggest hope for the integration of psychedelics into mainstream society, yet at the same time threatens to capsize the Third Wave psychedelic movement before it has reached criticality.
The reported benefits of microdosing, across vast demographics of people, have catalyzed a surge of interest and optimism from many in the psychedelic community. Taking semi-regular, deliberately-tiny doses of LSD and psilocybin mushrooms seems to have great potential; both in the treatment of mental health conditions, and in the fostering of improved work practices, in everyone from artists to executives.
But unsettling the sails of the good ship Psychedelia is an approaching storm – the same storm that shut down the counterculture movement of the 1960s and '70s.
That Second Wave of psychedelics was ultimately sabotaged by its own exuberance, by its eagerness to spread the message of love and togetherness that so starkly contrasted the post-war zeitgeist. The hippie and new age cultures were an easy target for a Nixon government that rightfully saw their consciousness-expanding manifesto as a threat to the exploitative and divisive institution of U.S. politics.
Now we are exposed to the same threat. The excitement upon discovering the healing and spiritual potential of these medicines, now backed up by myriad scientific studies, is poised to spread beyond control. The same type of establishment that shut down the counterculture of the '60s could bring a premature end to the Third Wave of psychedelics. Many critics are actively looking to de-legitimize this movement in any way possible.
So how do we move forward?
We must be cautious of falling into unrestrained optimism. We must admit that we don't know everything about psychedelics. If we don't own up to the gaps in our knowledge, our movement will easily lose its foothold.
This is especially pertinent when it comes to microdosing, as clinical research of this psychedelic subculture is only in its infancy. Despite tens of thousands worldwide enjoying the practice with very few reported drawbacks, there have been no rigorous studies on the long-term effects of taking low-doses of psychedelics over the course of many months or years.
It's entirely possible that microdosing could have hidden harms. And if we unreservedly promote microdosing as a totally safe, tried-and-tested activity, it might only be a matter of time until someone gets hurt, and our movement loses a big chunk of credibility.
With that in mind – what do we really know about the long-term dangers and risks of microdosing?
The physiological risks of microdosing
Generally speaking, the classic psychedelics (LSD, psilocybin mushrooms and DMT) are some of the safest molecules on the planet. Compared to the other commonly used drugs, experts rank psychedelics among the very safest (as well as safer than legal substances like alcohol and tobacco).
Unlike other commonly-used substances, the classic psychedelics do not activate the typical signalling systems associated with addiction. Physiological addiction has not been observed in users of LSD or psilocybin mushrooms.
In terms of the direct effects of these substances on the body, there is very low physical risk. Even ingesting milligrams of LSD (thousands of times a normal dose) isn't fatal. A typical recreational dose is extremely unlikely to do any physiological damage.
Read more about the low toxicity of LSD in this guest post by psychedelic researcher Dr Alex O'Bryan-Tear.
The main physiological concern with microdosing is that we don't know what frequent low doses will do to your body. Introducing any substance to your system in a chronic fashion will undoubtedly cause changes to your physiology. Some of those changes could be damaging.
We know that frequent, high-doses of MDMA can cause valvular heart disease. MDMA is a substance that is often thrown under the "psychedelic umbrella," despite it working through different pharmacological mechanisms. However, MDMA's heart risk is associated with its activation of the 5-HT2B receptor; which is also activated by LSD and psilocybin mushrooms.
The big question we're left with is, "Does psychedelic microdosing cause damage to the heart over long periods of time?" While the current evidence does not give us particular cause for concern, it's certainly a possibility that microdosing for long periods of time (say, more than a few months) could start to have a cumulative effect on cardiovascular health.
Therefore, until we can be certain about the long-term physiological effects of microdosing, it's safest to avoid microdosing for longer than three months at a time – and avoid promoting long-term microdosing regimens to newcomers without mentioning this risk.
The psychological risks of microdosing
As microdosing involves deliberately tiny quantities of psychedelics, it does not carry the usual psychological risks of a large-dose psychedelic experience. Microdosing, if performed correctly, will not drastically change your state of mind in the same way as a macrodose. It's unlikely, for example, that microdosing will induce the compulsion to run around outside with no clothes on.
However, consistently taking small doses of any powerful hallucinogen can potentially impact your psychology in negative ways – it's important to be mindful of the following risks:
Psychological Addiction
Despite the classic psychedelics not having physiologically addictive properties, it's possible to become psychologically addicted to any behavior.
Since microdosing is an activity that, in many people, results in states of heightened awareness and well-being, it's absolutely possible to become infatuated with the practice.
It's important for microdosers to be aware of this risk. Ideally, we should view microdosing as a temporary activity that can highlight changes we can make in our lives – ultimately allowing us to be independent of substances in maintaining a healthy, happy existence.
Our extensive microdosing course can help you avoid falling into the trap of psychological dependence by providing you with resources that allow you to build lifestyle changes into your microdosing regimen.
Mania
One concern that is often raised among microdosers is the fact that microdosing can raise anxiety levels in some people – sometimes to the point of affecting sleep patterns and digestion.
It's often observed that higher "recreational" doses of psychedelics can induce cases of mania or temporary psychosis. It's possible that microdosing can induce similar episodes of anxiety in people who are sensitive to this facet of psychedelic effects.
In most cases, transient anxiety can be solved by reducing the dose in a microdosing regimen. Additionally, we don't recommend microdosing at all if you suffer from schizophrenia, psychosis or anxiety disorders. If you have issues such as these, and decide you'd like to microdose anyway, make sure to start on very low doses and keep careful track of your progress.
Keeping the ship on course
Being aware of the risks is just the first step in promoting a responsible and credible psychedelic movement. For us to really integrate psychedelics with mainstream society, we need to promote sensible and evidence-based behaviors.
Until the safety of microdosing is confirmed by clinical research, we need to exercise caution, and make clear that microdosing carries potential risk.
Condoning responsible behavior will be a foundation of the success of the Third Wave of psychedelics – it's up to all of us to keep this ship on course.
To learn more about how to use psychedelics safely and responsibly, sign up to our microdosing course and gain access to in-depth resources and a community of like-minded psychonauts!