MICRODOSING COURSE
Learn to microdose responsibly with community support and professional guidance.
Get access to 1-on-1 coaching, our online community, 100+ pages of instruction, expert interviews, microdosing workbook, and tracking spreadsheet.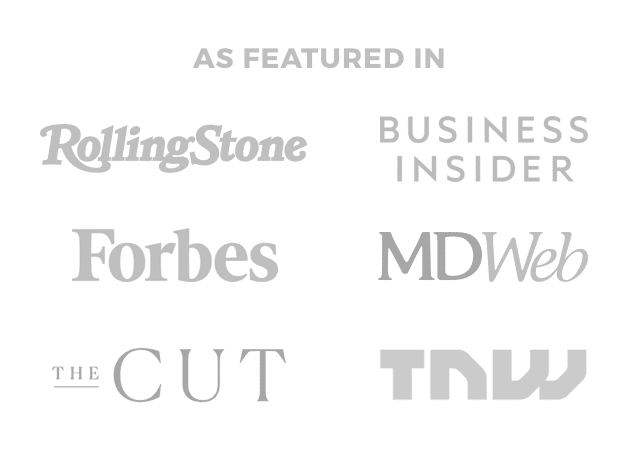 What would it feel like to live your best life?
You are the lead character in the story of life. Your ordinary world is a diverse landscape of people, places, and things perceived through a swirling tide of thoughts, feelings, and emotions. And while you can continue on your current path, you've arrived here because something has shifted inside you. Something impossible to ignore.
There's a sense that life can be lived in a more engaged and inspired way.
That you can change in ways you never thought possible, living with vitality and accessing higher states of flow and creativity.
You've heard the call, and the signal is clear.
But now you're at a crossroads that many people arrive at. You question the signs that point to a new life. You entertain feelings of fear, doubt, and laziness. Am I worthy of this? Am I capable of this? Is this even possible?
But you're different! You choose to pursue a new path and welcome support and guidance on your journey.
You answer the call… and the adventure begins.
After conducting research and weighing options, you realize that microdosing psychedelics is a powerful and exciting way to undergo the transformation you've been seeking.
You invest in a comprehensive Microdosing Program, review the material, watch the expert interviews, and have your first coaching call. You start your protocol, armed with knowledge and a friendly companion, and think, "It's all smooth sailing from here."
But as with any path, the road ahead is filled with tests. What you didn't expect, however, was that the greatest hurdles to transformation comes from within. There is no external force to blame or defeat.
You realize this is actually a path of knowing yourself, of becoming more whole, more centered, more you.
You remember that you have trusted allies along this path. A coach to guide you through difficult times and a supportive community to remind you that we are in this together. Leaning on your brothers and sisters, you enter into this new challenge poised for success.
As you wrestle with the ego and learn to dance with it, you awaken to a new sensation of belonging. A remembering of who you really are. You recognize the divine in you and in others. You are becoming free.
Having liberated yourself from the shackles of your own mind, you recognize that being of service to those around you is incredibly fulfilling and in fact, the most rewarding part of life. You show up in ways that influence your friends and loved ones to become better. And you move about the world with a confidence and enthusiasm that only a short while ago felt unattainable.
Having a renewed sense of self and newfound optimism, you see the world with fresh eyes and wonder what else is possible. Instead of asking "why," you ask, "why not"?
The shift has occurred.
There's no going back.
You are becoming superhuman.
YOUR INSTRUCTOR
PAUL AUSTIN
Founder of The Third Wave
The Microdosing Course is taught by Paul Austin, founder & CEO of The Third Wave. As a speaker, author, and entrepreneur, Paul's mission is to help you realize your greatest potential through the responsible and intentional use of psychedelic substances. His work with microdosing has been featured in Rolling Stone, Business Insider, and WebMD.
In June 2015 Paul began his first microdosing protocol. Immediately, he noticed improvements in his energy levels, creativity, and general sense of well-being. The impact of microdosing was so profound on his life that Paul wanted to help others understand how microdosing could be used as a tool for accelerated growth and self-understanding.
Benefits of Microdosing
According to a study in the Harm Reduction Journal, the benefits of microdosing include:
Improved Mood – Peacefulness, overall well-being, calmness, happiness, and a reduction in the symptoms of depression. Also includes more emotional connection, a general sense of optimism, and an improved outlook on life.
Improved Focus – Covers skill sets like the ability to focus or concentrate, and enhanced self-awareness.
Creativity – Aside from a general sense of improved creativity, this also includes behaviors such as being more open, enhanced curiosity, ability to shift perspectives, and divergent thinking.
Self-Efficacy – This applies to such behaviors as ambition, self-motivation, self-confidence, and a sense of agency. It also relates to improved mental health, including increased introspection, the practice of meditation, and other aspects behaviors tied to self-care.
Improved Energy – In this case, "energy" refers to things like mental stimulation, wakefulness, and alertness.
Social Benefits – Outside of more engagement with others, this category also includes more empathy, greater sense of connection, and more extroversion.
Cognitive Benefits – When microdosing, user experience heightened mental clarity, better memory recall, and an improvement in problem-solving ability.
Reduced Anxiety – This applies to a reduction in both general and social anxiety.
Physiological Enhancement – Includes enhanced visual acuity, cardio endurance, reduction of migraines and headaches, and higher quality of sleep.
In a recent study titled "Powerful substances in tiny amounts: An interview study of psychedelic microdosing" (5), participants reported the following:
"Since microdosing mushrooms, I definitely feel as though a "mental fog" has been lifted and this allows me to be much more productive and functional.

"I had a great day! Very calm mind, emotionally in balance."

"I get bright moods, good introspection in meditation, and a generally meditative, contemplative mood."

"I feel more open to other people. At home with my family, I feel better equipped to deal with disagreement, and my emotional reactions are less automatic. My mood improves, and I have better contact with my feelings and less restlessness. I more often take the initiative to talk."
As part of the anecdotal data collected on over 1,000 microdosers by Dr. Jim Fadiman and Dr. Sophia Korb (6), microdosing also helped to:
Increase feelings of determination, alertness, and energy
Reduce social anxiety
Reduce medications for depression and ADHD
Minimize chronic migraines and cluster headaches
Minimizing pain and discomfort from PMDD
Increase motivation for healthy diet and exercise
The Third Wave of psychedelics is here, and the amount of energy being poured into research is incredible. Scientific papers are now confirming what we have known for decades: when microdosing is done with intention and professional guidance, the results are profound.
Earlier this year, both Imperial College of London and Johns Hopkins University opened centers dedicated to psychedelic research. The Beckley Foundation, a non-profit based in the UK, is conducting placebo-controlled studies on the short-term effects of microdosing LSD on creativity, cognitive flexibility, and wellbeing. Interest in psychedelic research continues to grow as more people learn about the healing potential of these medicines.
Course Curriculum
Module 1: The Essentials of Microdosing
Why microdosing has become so popular
The top 5 reasons people microdose
The early science backing microdosing
The intersection of microdosing and mood disorders
Why microdosing helps with depression
Why it's more complicated for general anxiety
How this can accelerates the leadership development process
Module 2: How to Microdose
How to begin your own microdosing protocol
How to legally source substances for microdosing
How to prepare LSD microdoses for consistent, reliable consumption
How to prepare psilocybin mushroom microdoses for consistent, reliable consumption
How effects vary between psilocybin mushrooms, psilocybin truffles, mescaline, and LSD
Step-by-step walkthrough of a typical day when microdosing
How to cultivate an intention for your microdosing protocol
Overview of cannabis microdosing, a legal alternative to classic psychedelic substances
Module 3: How to Optimize Your Microdosing Protocol
How to create a personalized microdosing protocol
How to find the right dose and context for you
How to combine microdosing with other practices like meditation, breathwork, and yoga
Creating a microdosing protocol to accelerate leadership development and creativity
Overview of the long-term effects of microdosing
'Pro tips' we've gathered by collecting hundreds of unique microdosing experiences
Suggestions for alleviating sources of suffering from social anxiety, depression, and procrastination
Why being in 'flow' too much can be a bad thing, and how to find the right balance
Course Materials
Microdosing Workbook + Tracking Template
Our microdosing workbook helps you to clarify intention, plan your future, and guide you through a successful microdosing protocol. It will also help you keep track of how microdosing impacts your quality of life.
Contained inside is 100+ pages that walk you through basic education, an initial evaluation of your current state, and questions to help you clarify your purpose in microdosing. With the microdosing workbook, we lead you through a 30-day microdosing protocol, providing explicit directions to ensure it goes well.

Instructional Videos
How to Microdose with LSD and Psilocybin Mushrooms
How to setup an ideal day while microdosing
What to do after you finish microdosing
Expert Interviews
Dr. Dan Engle, M.D. – How microdosing helps us grow from crisis
Dr. Ben Sessa, M.D. – How to balance microdosing psychedelics with anti-depressants
Dr. Will Vanderveer, M.D. – How microdosing heals mind, body, and soul
Jerry B. Brown, Ph.D. – The history of microdosing in Western Culture
Dr. Peter Sjöstedt-H – Microdosing and homo sapiens 2.0
Janet Chang – How to optimize your microdosing protocol
Tarzie Maclean – The intersection of microdosing and psychotherapy
Jesse Lawler – How microdosing compares to other nootropics
Dr. Sohail Malek, M.D. – How microdosing helps you to heal from childhood trauma
Matt Cooper – Microdosing for peak physical performance
Online Support Community
As part of your investment in our microdosing program, you get access to The Third Wave's online forum with a community of other microdosers. We've curated our own private, anonymous Third Wave community where you can ask questions related to microdosing, including how to prepare for and integrate the experience.
Lifetime access
Your course membership lasts you a lifetime. You'll receive access to all new course additions and interviews, free of charge.
30-Day Money-Back Guarantee
If you're not 100% satisfied with your purchase to join our exclusive Microdosing Course + Community, we will refund your purchase, no questions asked.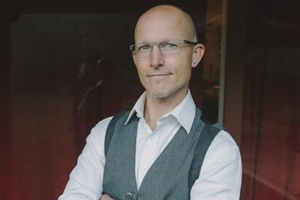 Dr. Dan Engle
Integrative Psychiatrist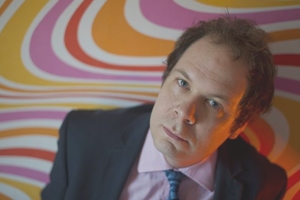 Dr. Ben Sessa
Clinical Psychiatrist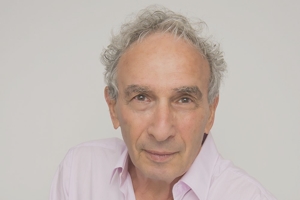 Jerry B. Brown, PhD
Anthropologist and Activist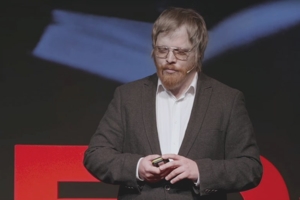 Peter Sjostedt-H, PhD
Metaphysician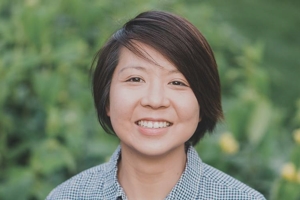 Janet Chang
Quantified Self Expert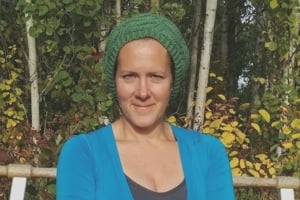 Tarzie McLean
Integration Therapist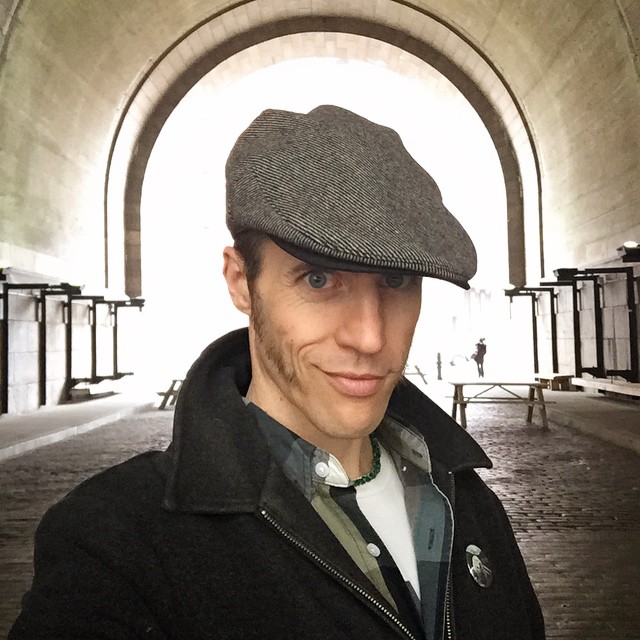 As Microdosing becomes more popular by the day, there is a need for well-researched, easy to understand, and detailed guidelines for those who want to get the most out of their new practice. I found The Third Wave's Microdosing course to be all this and more. I was encouraged not only by the incredible level of support and information it provided, but also by the community in their online forums. If you're interested how Microdosing can benefit you, just starting out, or even if you're already experienced – I would very much recommend this excellent course.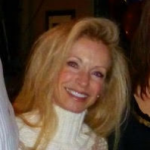 The community is a priceless resource with the added benefit of administrators who oversee the community to aid in correct information and harm reduction. They are extremely knowledgeable and supportive in helping members have safe positive experiences.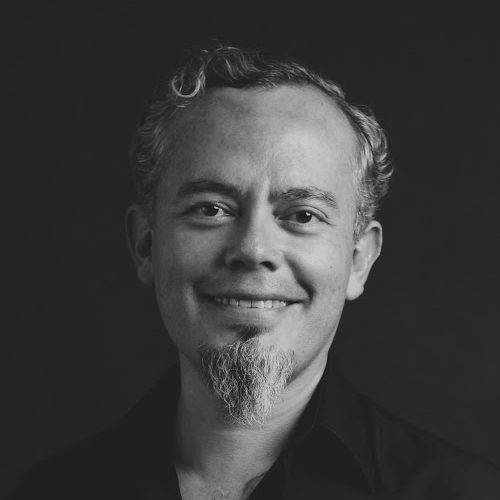 I had many questions about microdosing to remain safe and set myself up for a successful experience. Then I found The Third Wave and learned about their Microdosing Course and online community. I took a leap of faith, and glad I did. The course is exceptionally professional and thorough as well as indexed for future reference (which I use a lot). It answered all my questions and many others I didn't know I even had. If you're looking for a source for growth and/or healing beyond the conventional … this is a great place to venture!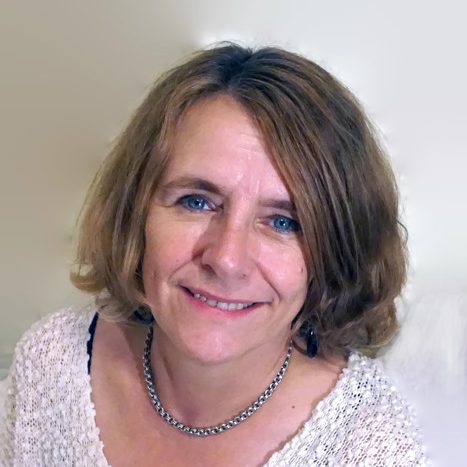 The part of the course that really inspired me was optimizing the microdosing protocol. I find the idea of using microdosing to cultivate intention very exciting! It has helped me to more fully understand the experience and use it as a tool to focus my thoughts and actions.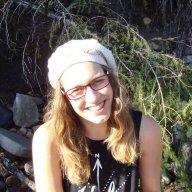 The microdosing course is full of pertinent information. It has content which any reader can relate to whether you're an addict, an alcoholic or someone suffering from depression or other mental or spiritual ailments. Reading the course gave me hope, a new way from what I've read and researched before. After completing the course, I was welcomed into a forum which is a community of individuals who want more for their lives and to better themselves as beings.
Thank you, Third Wave, for being a part of my transformation. Thank you for connecting me to others with similar paths of self-exploration. Thank you for the communication platform that has given me a sense of belonging. I now feel empowered to take responsibility for my life!
SUPPORTED
$97
Microdosing Course
Microdosing Workbook + Templates
Instructional Videos
Expert Interviews
Online Support Community
Lifetime Access
30-Day Money Back Guarantee
Get Started
SUPERHUMAN
$497
$397
Microdosing Course
Microdosing Workbook + Templates
Instructional Videos
Expert Interviews
Online Support Community
Lifetime Access
30-Day Money Back Guarantee
(3) 30-minute 1-on-1 calls with our coaches:

How to prepare for microdosing
How to navigate your microdosing protocol
How to integrate after you're finished

Email support with 48-hour response time
Private Instagram Group w/monthly IG Live
Get Started
FAQ
What is the format of the course?
Do I have to show up at a particular place or time?
How much time do I need in order to take this course?
What happens after I finish the course?
What if I'm not good with technology?
What if I have already done a microdosing protocol?
What if I have never done psychedelics before?
What if I can't find the actual substance to microdose with? Will this course provide the psychedelics?
Is it safe to pay by credit card online?
Are there certain conditions or reasons why I shouldn't take the course?