As a male founder and entrepreneur, I have consistently struggled with integrating compassion, vulnerability, and openness into my leadership and management style. Like many ambitious men, I've focused much of my professional energy on intellectual development, leaving my softer side as an afterthought.
Then, in January 2019, I attended an ayahuasca retreat in Costa Rica put on by 1heart Journeys promising breakthroughs in "heart-led" leadership for executives and founders. My first reaction when seeing the website and reading through the promised results was skepticism. But, by the end of our New Years Journey, I experienced an incredible shift in vulnerability, presence, and perspective.
Here is my review of 1heart Journeys, and why I believe it is one of the best options available for "Type-A" leaders who desire a dramatic shift in their approach towards business, leadership, and relationships .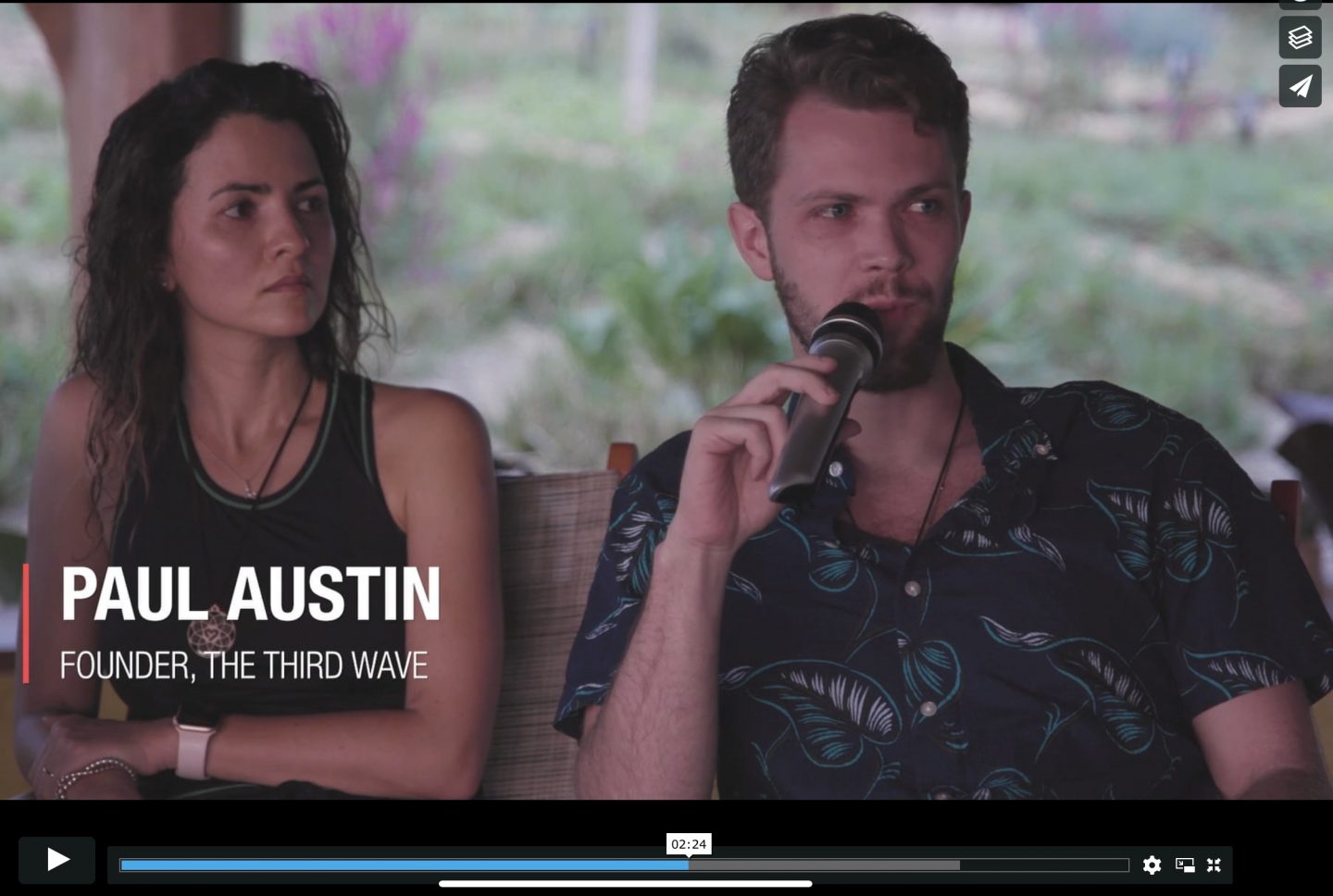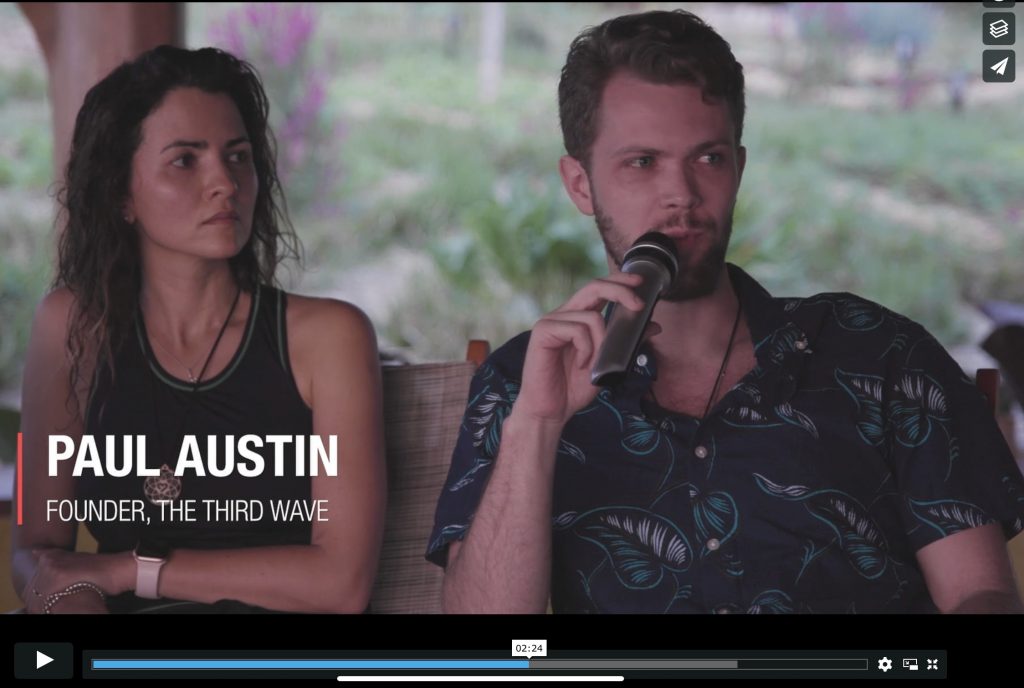 What is 1heart Journeys?
1heart Journeys is a transformational accelerator for leaders, creatives, and entrepreneurs that leverages ayahuasca and other plant medicines. At its core, it promises to help each participant clarify his or her purpose in life, aligning personal meaning with professional contribution. Founded by two lifelong friends and exited Founders, Brandon Evans and Barry Stamos, 1heart selects thirty to forty people for retreats every few months at stunning locations across Central America.
Beyond the retreats, 1heart is also a burgeoning community of business leaders interested in changing the way they impact the world around them. Many are seeking a new path towards higher consciousness by combining their skills and expertise with projects focused on using business as a force of good for greater social impact.
Why I attended this retreat
My interest in attending the 1heart New Years journey was two-fold. On the one hand, I was personally interested in the promised transformation: to become an integrated leader, invested in creating a better world. While I felt my intention in starting Third Wave was in direct alignment with my own path, I still struggled to strike an appropriate balance between the thinking mind and the feeling heart. I attended 1heart to continue my own journey around compassion, openness, and love.
On the other hand, my interest was also professional. In attending the retreat, I also wanted to connect with like-minded people who want to be involved in the psychedelic space. After having a few conversations with Brandon, 1heart co-founder, I chose to go on the 1heart retreat to see if it is the right fit for our Third Wave community.
My personal 1heart experience
Cataclysmic. Life-changing. Apocalyptic … but in the best way possible.
On a personal level, I had struggled with depression for 18 months leading up to the 1heart retreat. When I moved to NYC in August 2017, I placed an overwhelming burden of professional success on myself, leading to the most challenging period of time in my life.
While immersed in the beauty of the 1heart retreat, the daily pressure of chronic stress, professional duties, and an unknown future lifted. For the first time in many months, I had the chance to step back and reflect on what had inspired me in the first place to begin my work in psychedelics . While working my ass off the past four years, I forgot where my inspiration to do all this crazy, unconventional work came from.
So, when I dropped back into a deep psychedelic space, the answer became quite obvious:
My inspiration comes from the awakening process catalyzed by deep psychedelic work. And knowing, deep in my heart, that as more people gain access to these tools and use them responsibly, the world will become a better place. For at the core of our cultural sickness is a deep disconnection from the source of all being. From love, from light, from where we all come from, and from where we will all return. While immersed in the rigamarole of building Third Wave and Synthesis, I often forgot this important truth.
In giving myself the proper mindspace to pause, drop in for a week, and drink ayahuasca three times in a supportive, transformational environment, I remembered why I do what I do, why I live how I live, why I am who I am.
By the end of the 1heart retreat, I felt clarity on a number of murky topics that had occupied way more headspace than I wanted over the past year. From simple things like relationships with particular women to more complex things such as how Third Wave as an organization needed to shift to step into its full potential.
My motto for the week was "No Bullshit" as, for the previous months, I had found myself encased in my own lies, clogging my ability to make changes in line with my own truth and intuition. In becoming "unclogged" at 1heart, I finally felt free to shift my approach to a number of things.
But my personal experience is only one element of the 1heart experience. Here is a brief rundown of the ayahuasca retreat and all the elements involved:
Accommodations:
The 1heart retreat I attended was hosted at Kinkara, a premium, luxury destination with the motto "The New Path is an Ancient One." Kinkara is nestled in the foothills surrounding San Isidro de General, Costa Rica's largest city in the south. It was built around the principle of regeneration, with all food grown on-property, leading to fresh, family-style meals every evening. There is a small swimming creek that runs through the property, glamping-style accommodations, and more than 800 acres in total to explore on the entire RISE property, which we did on mountain bikes and horseback. The accommodations were second-to-none.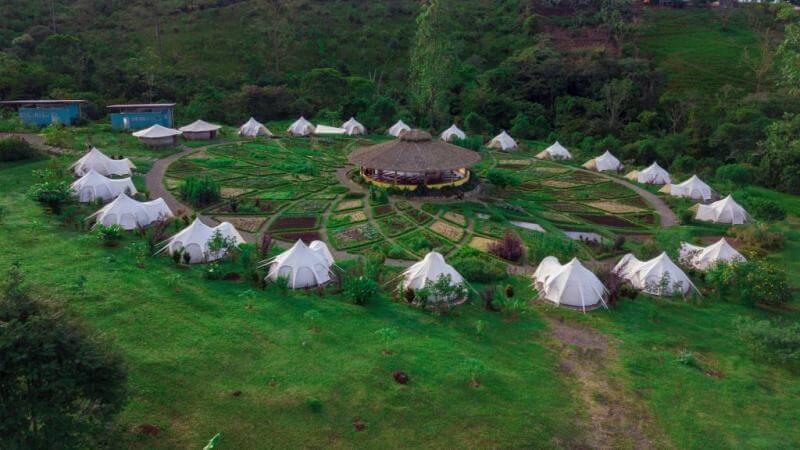 Facilitation:
1heart co-founders Barry & Brandon brought in a world-class team of facilitators they have been working with for years. Tom, the lead facilitator, mixed traditional icaros with recorded music. He had two assistants, including a Medical Doctor named Caroline, who helped with the ceremony, creating a safe and secure container for all of us to really let go.
We did a total of three ceremonies: two at night, and one during the day. I know what you're thinking: Recorded music? Day ceremony? Yes, quite different when compared to more traditional ayahuasca ceremonies.
However, whatever Tom does works well in facilitating peak experiences and blending rituals and traditions from all over the world like a conductor of a sacred symphony.
The actual psychedelic experiences I had while at 1heart were profound, insightful, and life-changing, no hyperbole.
Vibe:
The overall vibe of 1heart Journeys is playful, social, and loving, with excellent attention to detail. At times, it felt slightly "out there". However, the novelty of the overall experience – this very "out there" feeling – is what made the retreat so special. Throughout the retreat, I reminded myself to trust the process, even when it felt uncomfortable. After all, stepping out of my comfort zone was the impetus for attending the retreat in the first place.
If you decide to attend, you will feel supported in your own path of transformation, both in the resources provided and the camaraderie of the larger community. There is also – almost to a fault – an emphasis on positivity, love, and beauty. While stepping into the light is a necessary part of transformation, integration of our shadow is just as important. From my perspective, setting aside more space to dig into individual and collective shadows would lend a stronger sense of authenticity to the entire 1heart experience.
Tribe:
What makes the 1heart Journey experience different than most psychedelic retreats is the people you meet doing the work. Each one had a positive impact on my personal growth and transformation. 1heart designs the experience to reinforce what they consider to be a universal truth that we are all connected – all one. Hence, the name 1heart and motto, "I am you, you are me, we are one." Tribe is at the heart of the retreat experience.
It's truly this connection I felt then and still do now, that is perhaps the most important gift. And, for that, I have a deep reverence now and always for our 1heart tribe.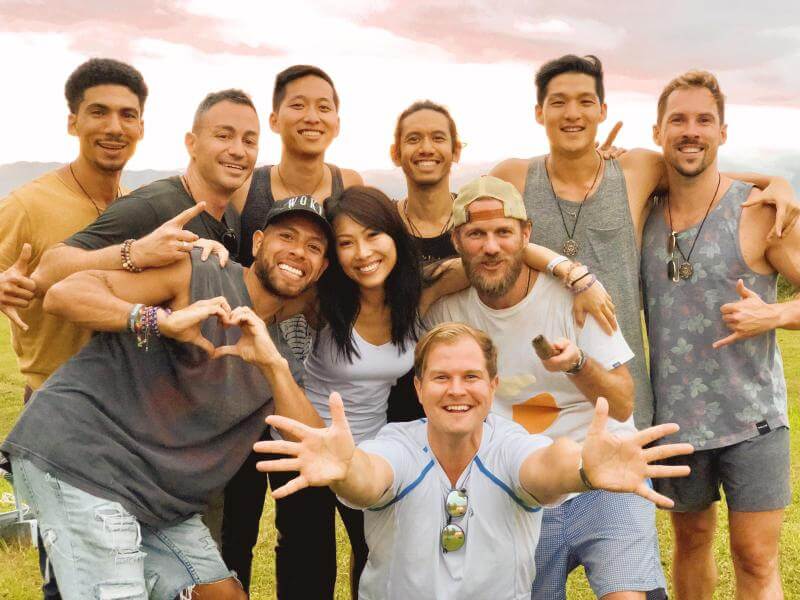 Preparation and Integration:
Leading up to the retreat, we had instructions to read several books, including How to Change Your Mind by Michael Pollan, Stealing Fire by Steven Kotler, and The Surrender Experiment by Michael Singer. In tandem with the reading resources, we journaled about our intention, digging deep into what we hoped to discover about ourselves in the week with 1heart. Much of the preparation was oriented towards transformation, leadership, and creativity – the core of what 1heart unlocks in participants. Overall, our preparation was adequate and well-curated.
Considering this was only the second retreat facilitated by 1heart, integration lacked substance. Really, the only option for integration was a paid-program, which only a handful of our attendees ended up purchasing. Besides that, there was no time set aside at the actual retreat to discuss integration and very few non-paid follow-ups to help retreat participants with integration.
Since my retreat in January 2019, 1heart has taken significant steps in addressing this shortcoming, investing more time and energy into integration. I recently met up with Azuraye, a member of our Third Wave community who attended the most recent 1heart Journey. Azuraye enrolled in the integration program and said it was of high value for her process and path. Frankly, I'm not surprised, as the co-founders of 1heart are both successful serial entrepreneurs who continuously improve and innovate based on feedback from community members.
My general impression of most psychedelic retreats is that they're lacking in support and resources for integration. In having started my own retreat center with Synthesis, this was – and still remains – one of the more challenging aspects of building a successful retreat experience. I'm happy to hear that 1heart is building a stronger support system to improve how participants can return to the 'default' world and level up with a sophisticated 8-week integration program and a tight-knit tribe that speak the same language of healing/transforming themselves to then be ready to serve their communities with integrity and from the heart.
What I liked:
Community of people
Excellent attention to detail
Quality of accommodations
Facilitation of Ceremonies
Larger mission and objective of 1heart
Areas for improvement:
Some emphasis placed on shadow material, leading to higher levels of authenticity
Overall Impression
For leaders, founders, entrepreneurs, creatives, executives, and any other high-performing "Type-A" individuals interested in an ayahuasca retreat, 1heart is the go-to retreat.
Yes, they choose world-class accommodations and incredible facilitators. But, even more importantly, the community of people who attend share a common understanding of how we can create the "new story" in which we want to live. It is a story that treats all beings with love and respect, built on the principles of interconnectedness and collaboration. It is a story that sees beyond competition and instead explores models for co-creation and co-elevation.
Only a small part of the value in 1heart comes from going on the retreat. What is best about 1heart are the relationships from the retreat and how they invigorate our sense of community upon our return to the "default world." Our most important task as one interested in psychedelics and transformation is to "Find the Others".
As someone who is interested in the intersection of psychedelics, entrepreneurship, and personal transformation, I feel like I've found my tribe.
If you are interested in learning more about 1heart.com, go to their website and apply here. While 90%+ of their attendees come from their alumni referrals, they do invite anyone to apply online to be considered by their team for an upcoming retreat for their 'human accelerator'. Make sure to mention my name and Third Wave when you apply!
You can find numerous trusted psychedelic retreat centers worldwide by visiting Third Wave's professional psychedelic Directory.
—
*1heart Journeys is an affiliate partner of Third Wave. If you choose to go on a retreat with 1heart, Third Wave receives a small affiliate commission. This supports our mission of changing the cultural conversation around psychedelics.
Paul Austin, the author of this article, was provided with a free retreat by 1heart. He chose, on his own accord, to write this retreat review because he had such a phenomenal experience.