This month, MAPS hosts their third International Psychedelic Science Conference in Oakland, California. This event has always been a highlight in our calendar, bringing together all the brightest minds and biggest characters in the psychedelic community.
This year, as well as music, comedy and workshop events, a huge range of research will be presented to the delegates. From meditation to biochemistry, almost every topic imaginable is covered by the extensive range of experts and scientists. Here are some things that we're most looking forward to hearing about:
The conference opens with plenaries from Stanislav Grof, Rick Doblin, Amanda Fielding, David Nutt and many others. We can't wait to hear their perspectives on the recent developments in psychedelic research and our future directions. Rick Doblin himself has stated that all the talks will be available online after the conference – we'll be sharing them on our social media!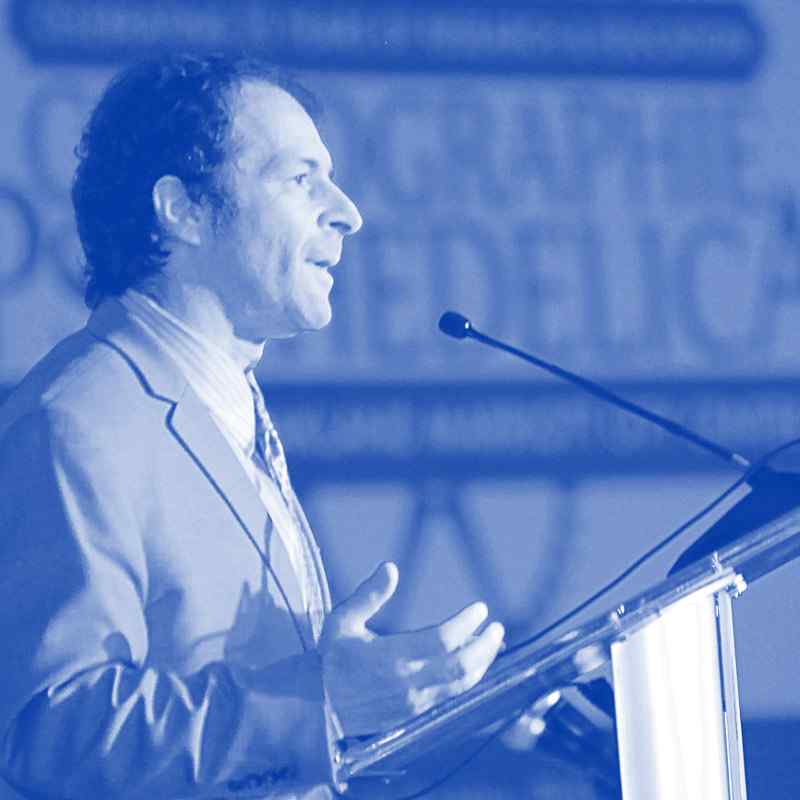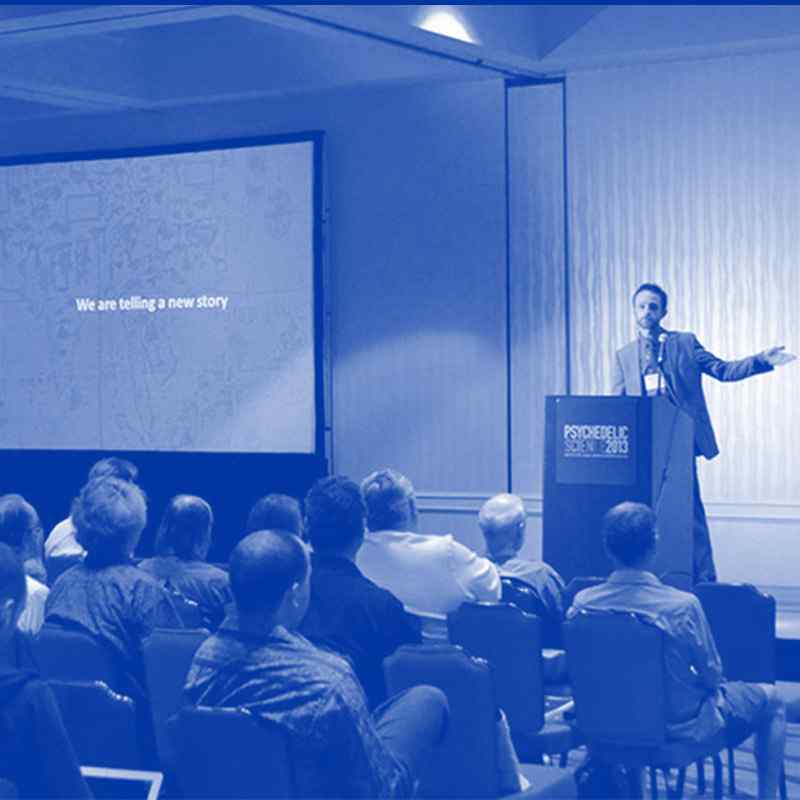 Hundreds of other pioneering researchers will be sharing their work at the conference. Some of the most well-publicized research will be presented by the Mithoefers – who are leading MAPS' research into MDMA treatment for PTSD, which is currently in phase 2 clinical trials.
One study that we're really excited about is the NYU clinical trial on psilocybin experiences in religious leaders. Many of us are interested in the spiritual experience that high doses of psychedelics can produce – will high-profile spiritual practitioners consider the experience genuine? Anthony Bossis will present more details on the study and let us know a little bit more about what we might expect from the results.
We'll also be looking forward to hearing a lot about meditation; namely Frederick Barrett's Psilocybin and Meditation study, that aims to uncover the neurocognitive link between psychedelics and meditation. Nicely complementing this research will be a talk by Zen Buddhist priest Vanja Palmers, who despite three decades of psychedelic abstinence, will discuss how the future of meditation and psychedelics are linked.
Darrick May will be talking about bad trips – as a core goal of the conference is to address all potential risks of the psychedelic experience. We know that sometimes bad trips can be very meaningful and often healing, but they can also produce trauma and physical danger.
In a slightly different tone, Kevin Franciotti will be talking about his work in using psychedelics to treat psychotic disorders. This is especially interesting as the standard line in the psychedelic community reads: "If you have psychosis, avoid psychedelics." However, there is very little evidence to suggest that psychedelics exacerbate psychosis. These results could be a big step forward in our understanding.
The placebo problem is a big issue for psychedelic researchers. Skeptics will always complain that participants in psychedelic trials will always know whether they've taken the drug or not. How can we counter this criticism? Katherine Hendy will be talking about the 'placebo paradox' and how we can fuse the psychedelic experience with investigational science.
The "Plant Medicine" track of the conference holds an impressive range of knowledge. There are talks on peyote, ibogaine, ayahuasca, salvia, marijuana, kratom and psilocybin mushrooms. Talks focus on treatment of disorders, but also delve into spirituality and the acceptance of plant medicines into modern culture.
The talk we're most looking forward to, however, is James Fadiman's. This is the person who first introduced microdosing to the psychedelic community, and this year he will be presenting the results of his group's research on the benefits of microdosing. His research team, led by Dr Sophia Korb, has gathered accounts from hundreds of microdosers who followed Fadiman's established protocol. He reports that the results are "surprising and unexpected…" and we can't wait to hear about them!
James Fadiman's presentation will be livestreamed, on Friday April 21st, 15:00 PST, right here.
If you want to keep up to date with what's happening during the conference, follow MAPS on twitter. We'll also be there, so keep an eye on Third Wave twitter and facebook accounts. If you'll be attending the conference, let us know – we'd love to arrange a meetup!