THIRD WAVE PODCAST
"Every Moment Is Infinity": Coming into the Present
Episode 132
Olivia Alexander
Already a highly successful entrepreneur in the cannabis industry, Olivia Alexander went unexpectedly viral for an innocuous social media post mentioning microdosing. The resulting inundation of messages and questions from around the world led Olivia to consistently highlight to her followers the importance of education, safety, and responsibility when working with both psychedelics and cannabis. In this wide-ranging and honest discussion, Paul and Olivia chat about approaching psychedelics as a neurodivergent person, intentional and therapeutic use, Olivia's career in cannabis from the infancy of the industry, and her use of cannabis to treat her bipolar disorder and get off her medications.
Olivia Alexander is the founder of Kush Queen, a multi-million dollar, multi-channel brand with a product line that includes award-winning bath bombs, pain relief lotions, indigestibles, wellness supplements, and skincare. She speaks openly about the challenges of being a young woman CEO in the cannabis industry, and works to promote progressive change and inclusion. Olivia has over 115K followers on TikTok, where she shares the importance of safe, responsible, and therapeutic use of cannabis and psychedelics.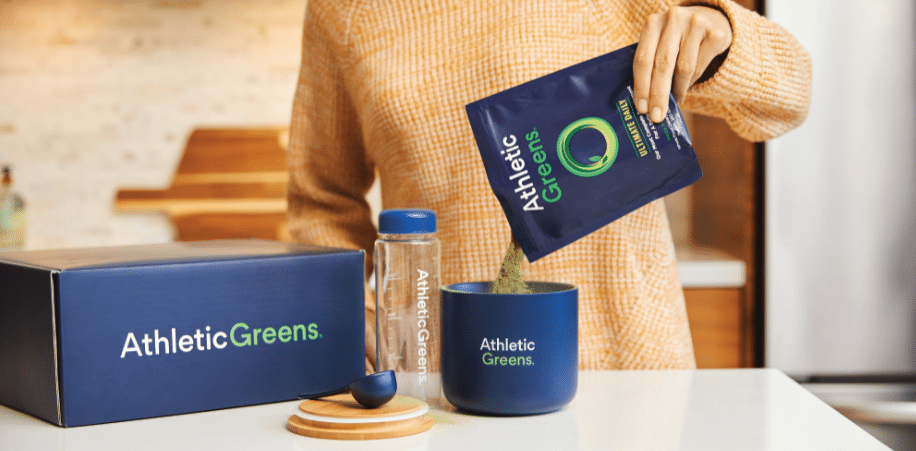 This episode is brought to you by Athletic Greens, the daily drink for a healthier you. Whether you're looking for peak performance or better overall health, Athletic Greens makes investing in your energy, immunity, and gut health simple, tasty, and efficient. With 75 vitamins, minerals, whole food source ingredients, green superfood blend, and more, Athletic Greens fills the nutritional gaps in your diet and improves energy, focus, and mood. Right now, they're offering a free one-year supply of vitamin D and five free travel packs with your first purchase. Just go to athleticgreens.com/thirdwave and start making a daily commitment to your health.
Podcast Highlights
How Olivia changed her perspective on cannabis and created a wellness empire.
The turning point that opened Olivia's mind to therapeutic psychedelic use.
Olivia's viral microdosing journey.
What it's like to be a young, female CEO in the cannabis industry.
The double edged-sword of misogyny and "beauty privilege."
How cannabis helped Olivia wean off of antidepressants and antipsychotics.
What is the endocannabinoid system, and what do bath bombs have to do with it?
Kush Queen's patented nanotechnology, and how it promotes mental wellness.
The difference between being "fixed" and being transformed.
Using cannabis as a psychedelic.
What's really going on with cannabis and paranoia?
Topicals and tinctures as a more controlled approach to therapeutic cannabis than flower.
The importance of using social media and technology to keep people safe.
How the mindful use of psychedelics helped Olivia deeply connect with herself.
How it feels to truly be in the present.
What it's like to approach psychedelics as a neurodivergent person.
Why Olivia is so conscious of stressing safety with cannabis and psychedelic use.
The thousand shades of gray between a microdose and a heroic dose, and what can be accomplished in that space.
Olivia's hopes and fears around the future of the psychedelic industry.
More from the podcast