THIRD WAVE PODCAST
In Search of Community and Meaning: The Rise of Psychedelic Investment
Episode 114
Amanda Eilian
Amanda Eilian has been actively investing in early stage consumer companies for the last decade, drawing on her experience as an institutional investor and entrepreneur. Her focus today is on companies that make the daily lives of consumers healthier, happier, and more meaningful. In this episode, Amanda and Paul discuss narrowing the wellness gap and investing in psychedelics for long-term solutions to mental illness.
Amanda Eilian has worked in finance and investing most of her career, with jobs in investment banking, private equity, and as a founding partner in a $265 million IPO. She is the co-founding partner of _able, an investment vehicle that funds early-stage startups in the healthy living and lifestyle space, with a focus on female founders. She lives in New York City with her husband and four children.

This episode is brought to you by Kraken Kratom, a family-owned and operated herbal products company based in Portland, Oregon. Thanks to their commitment to providing consistent, high-quality products that conform to rigorous standards, Kraken Kratom has become the most recognized brand in online kratom—which has reported benefits that include pain relief, enhanced focus, improved relaxation, and help falling (and staying) asleep. For a limited time, Third Wave followers can get a 20% discount on the entire store + free shipping. Just use the code THIRDWAVE at checkout.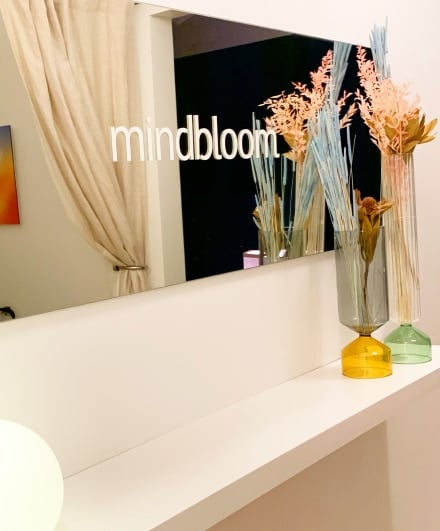 This episode is brought to you by Mindbloom, a mental health and wellbeing company on a mission to help people expand their human potential by increasing access to effective science-backed treatments for anxiety and depression, starting with guided ketamine therapy. Mindbloom partners with licensed psychiatric clinicians to help their clients get the most out of treatment through technology, content, and hospitality-inspired client experiences. Use promo code thirdwaveishere for a $50 discount off treatment.
Would you rather read? Click here for this episode's transcript.
Podcast Highlights
What is the "positive living space" and why is it so important?
The underlying failure of our current medical and wellness systems.
The "wellness gap" and how to close it.
The investment potential of psychedelics.
Amanda's approach to choosing which companies to invest in.
The huge growth in psychedelic investment in the last few years, where it's headed in the future, and the importance of keeping the space credible.
Why nonprofits are vital to the future of psychedelics.
Why Amanda chooses not to invest in the cannabis space.
Psychedelics as the ultimate adaptogen.
Determining how to deliver care in a new paradigm of psychedelic medicine.
Holistic treatment protocols, including psychedelics, lifestyle change, and mindfulness.
How connection and community fit into wellness.
A compelling view of the future of psychedelics.
What a Public Benefit Organization is and how they solve problems in the long term.
More from the podcast