LSD
Are There LSD Drug Tests?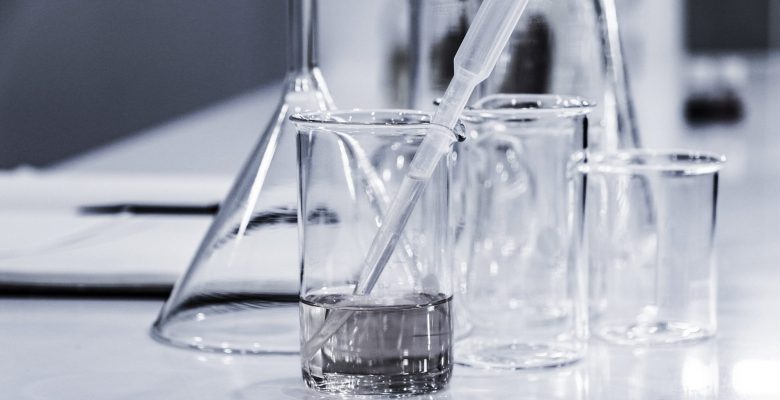 You recently took LSD, or are planning to do so, and you're worried about possible detection in a drug test. So, naturally, the first thing you're curious to know is how long LSD remains in your body after ingestion. Are there LSD drug tests?
Good news #1: LSD breaks down quickly. Its half-life is about 3.6h, so 50% of it will be eliminated from your body after this time. This means that (depending on the dose and your metabolism) after some 22h, there should only be trace amounts of it present in your system. After two to three days, there will be virtually nothing to screen for.
Not-so-good news #1: When we say virtually nothing, we're referring to LSD. However, when it starts breaking down, it creates a metabolite called 2-Oxo-3-hydroxy LSD (O-H-LSD), which has a much longer half-life. Research has shown that it can be detected (only) in urine at 16 to 43 times higher concentrations than LSD.
HOW DRUG TESTS WORK
Drug tests happen for these reasons:
Mandated by probation
Pre-employment screening
Random or specific purpose workplace drug tests
Health care provider warranted drug test
As part of a police investigation or court case
Military requirement
LSD DRUG TESTS CAN ANALYZE YOUR:
Blood – these tests are rarely used in the workplace, and more commonly as part of an investigation. They typically screen for amphetamines, cocaine, marijuana, methamphetamines, opiates, nicotine, and alcohol.
Saliva – these tests are sometimes used in the workplace, as they are cheap and non-invasive, involving only the collection of a saliva sample via a mouth swab. They are typically used to screen for amphetamines, cocaine and its metabolites, opioids such as morphine, methadone and heroin, and for cannabis. However, their window of validity isn't very long – they can only test for drug use in the past few hours up to a few days. Also, their reliability isn't the highest, as substance concentrations in saliva can be relatively easily manipulated. This is why they're not too common.
Urine – urinalysis is the most common workplace substance test. It can test for a wide variety of substances, including amphetamines, barbiturates, benzodiazepines, cannabinoids, cocaine, methaqualone, opiates, phencyclidine, methadone, propoxyphene, buprenorphine, oxycodone, tricyclic antidepressants, quaaludes, and more. It's cheap, convenient, non-invasive, and the detection window is up to one week for most substances except marijuana.
Hair – hair tests aren't common in the workplace, as results processing for large numbers of employees can be quite a financial burden on the company. They can test for a wide array of substances, including marijuana, cocaine, amphetamines, opioids, and others with an impressive 90-day window. However, studies have shown that they are not very reliable.
Breath – these tests only check for blood alcohol levels via the breath.
DOES LSD SHOW UP ON A DRUG TEST?
Good news #2: as you can see, typical substance tests don't normally check for LSD, nor its metabolite 2-Oxo-3-hydroxy LSD. Even quite comprehensive 13-panel drug tests (not commonly used in the workplace) don't screen for it. This is because:
LSD is usually taken in low amounts (40 to 150μg)
Its half-life is very short, so the window of detection is small
2-Oxo-3-hydroxy LSD testing, a more viable alternative for LSD detection, has not been widely embraced
LSD is not a physiologically addictive substance, and is therefore not considered a threat like many other substances
Not-so-good news #2: all this said, if there is a reasonable cause for suspicion that a person has taken LSD quite recently, there are a few specialized tests that can be carried out. They need to be explicitly and specifically requested by the ordering party (employer, military, probation officer, or police). These are:
Abuscreen – Screens whole blood, blood serum, urine, and stomach contents for LSD and its metabolites
EMIT – Different series of tests carried out to detect LSD, again testing levels in blood serum and urine
GC-MS – Gas chromatography–tandem mass spectrometry, testing for LSD levels in urine
HOW TO PASS A URINE TEST
On the off-chance that you are planning to take LSD the day before a drug screening or are just coming down from it with an LSD drug test in store for tomorrow, here's a few factors to consider that can influence the rate of breakdown of LSD (in the absolutely minimal probability scenario that you are even tested for it):
Age – younger people have faster metabolisms than older people and will break LSD down quicker;
Physical condition – people who exercise regularly metabolize what they ingest faster. Taller people are also likely to have faster metabolisms;
Nutrition – the lack thereof will speed up the elimination of LSD, as breaking down food along with LSD will take more time;
Liver health – the healthier, the better! Liver is the main mechanism for breaking down ingested matter;
Frequency of use and quantity – obviously, if you take a "heroic dose" of LSD, it will take more time to eliminate it. Also, if you take it often, odds are that you're taking higher doses;
Interaction with other substances – anything you ingest that speeds up or slows down metabolism will influence how quickly LSD is metabolized;
So, if you recently took LSD,  the recipe for getting it out of your system quickly is: exercise, don't eat too much, eat only foods that speed up your metabolism, and, of course, drink plenty of water.