Many people microdose with LSD by cutting up their tabs into tiny little pieces, and guessing the dosage by the size of the paper.
However this isn't ideal, for several reasons:
LSD is not always laid perfectly evenly.
In the manufacturing process, sheets are soaked in a liquid LSD solution, then dried – but sometimes this drying does not occur perfectly evenly, leaving some sections of the paper slightly more concentrated than others. Because we are so sensitive to LSD, and we're talking about such tiny amounts when it comes to microdosing, a single tab could have major variations in concentration from one millimeter to the next.
You're probably not super-accurate with scissors.
LSD is measured in micrograms (ug or mcg). Unless you have a micro-cutting robot or something, it's probably tough to accurately cut out the perfect ug/mcg slice of tab that is your ideal microdose.
It takes ages and risks degrading your LSD.
It's tough to cut a tiny bit of paper into even tinier bits – and unless you're wearing gloves, it's possible that your sweaty grasp could start to degrade the tab during your cutting session.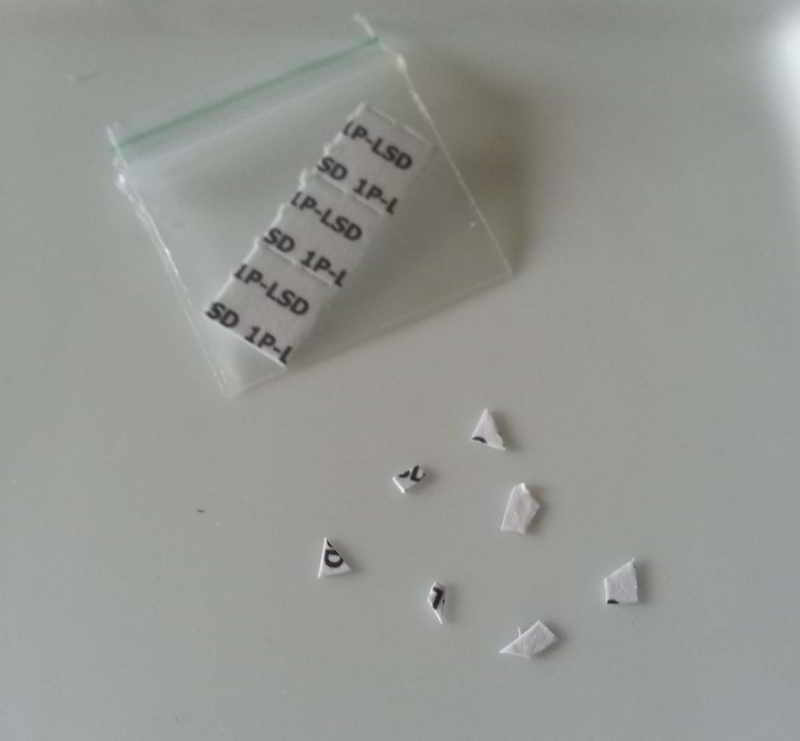 Not the most accurate…
For these reasons, a more accurate (and easier) way of microdosing with LSD is volumetrically. It's really simple. All you need is a small bottle, a 1ml syringe, and some distilled water or alcohol.
Fill up your small bottle with 10ml of distilled water or alcohol. Some people say that alcohol preserves the LSD better – other people say that distilled water is fine. We've even heard of some people using a 50/50 mix of alcohol and water. Whatever you do, don't use tap water, as it will degrade your LSD.
When it comes to alcohol, the simpler the better. Vodka is great. If you can find pure ethanol, that'll work perfectly, although you'll probably want to dilute it a little.
To your 10ml of water/alcohol, add a single tab of LSD – which should be 100ug.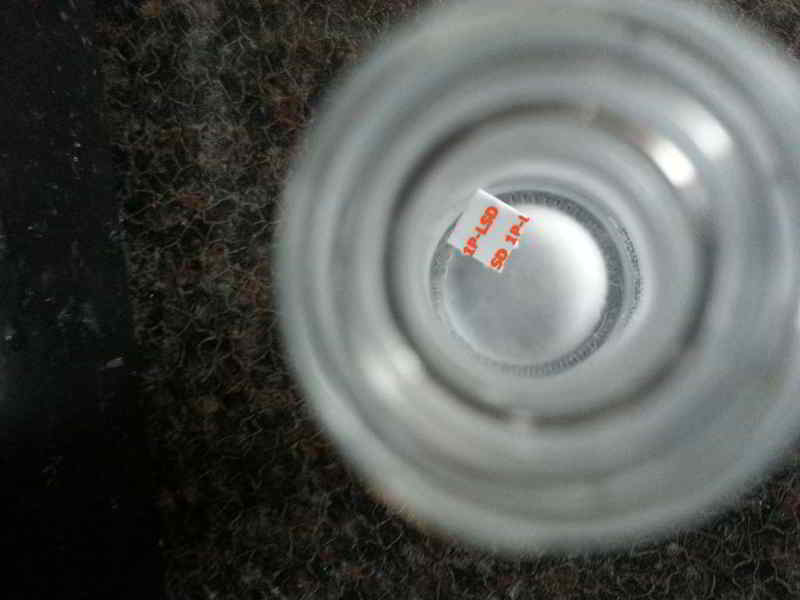 Shake the bottle around a bit, and leave it at room temperature or in the fridge for a day or two. If the bottle is clear, wrap some aluminum foil around it to prevent the LSD from being degraded by light.
After a couple of days, your LSD dissolve into the liquid (NOTE: The paper will still be there – however, the LSD that has been laid on the blotter paper will have dissolved into the distilled water).
Now, you just need to take 1ml with your syringe for a 10ug dose. If you microdose with less than 10ug, simply scale it to your volume – 0.6ml is 6ug, 0.8ml is 8ug, and so on.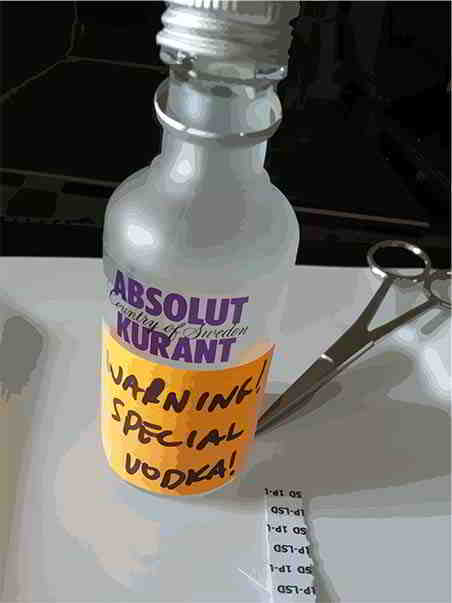 You don't want anyone drinking your 'special' vodka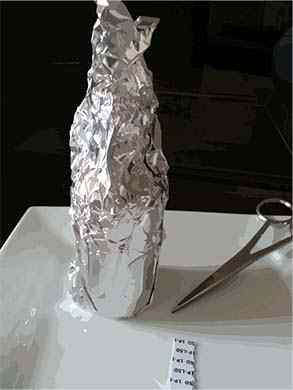 Don't forget to wrap in foil to protect from light!
The lazy version 
If you don't have a 1ml syringe, and don't want to buy one, you can just scale up the volumes. Put your 100ug tab in 150ml of water/alcohol, then use a 15ml shot glass to take a 10ug dose.
An alternative way to measure mL with normal household items is with a red solo cup which has lines to measure 1oz (about 30mL), 5oz (about 148mL), and 12oz (355mL). You can also use an oral syringe that typically comes with liquid medications.
Keep your bottle at room temperature or in the fridge. LSD doesn't like rapid temperature changes, so whatever you do, don't freeze it. Make sure the bottle is in the dark.
It should last at least a few months – and probably longer if you've used alcohol.
If you're interested in responsible microdosing done right, consider checking out our online Microdosing Course for a deep dive on everything you need to know.
Happy volumetric microdosing!
To start you on your microdosing journey, we've compiled a list of trusted resources and step-by-step sourcing instructions Ultimate Guide to Sourcing Psychedelic Medicines.