Kambo
How to Prepare For Your Next Kambo Ceremony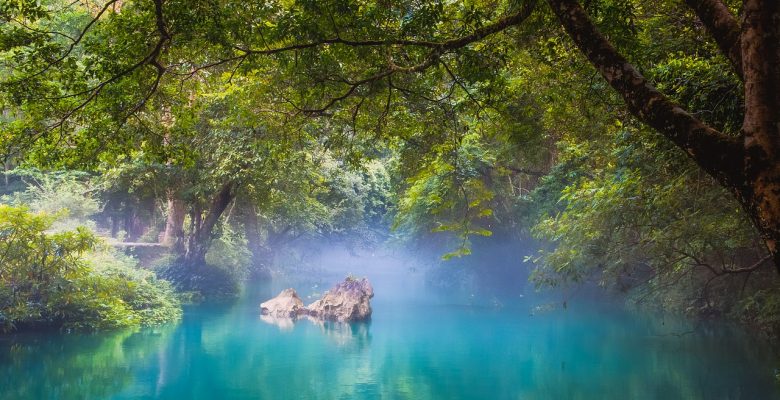 Kambo is the substance secreted from the kambo frog, or Phyllomedusa bicolor,  found in the Amazon basin. According to legend, kambo takes its name from a legendary medicine man, Kampu, who divined its healing potential from a forest spirit. Like many other substances with origins in medicinal use performed by shamans, kambo is still used today in ceremonies. Known also as a kambo cleanse, or sometimes just kambo, the kambo ceremony is an essential part of the entire healing experience. To understand kambo, one must understand the kambo ceremony.
The Importance of Ceremony
It's not surprising that the word "kambo" often refers to both the substance and the ceremony. The two are fundamentally linked, and each provides the context and purpose for the other.  
Some substances deliver euphoria. They make you laugh; they make you see things. People bring them along on hikes, to concerts, to parties, and let them run their course in all sorts of different environments.
Kambo is no such substance. Kambo is frog poison, and it makes you feel uncomfortable. People don't take kambo to have fun, but to purge, cleanse, and heal themselves.
The kambo ceremony accounts for the discomfort and is structured to provide a safe setting for a challenging experience. People participate in kambo knowing what awaits. There are no distractions from the experience because, with kambo, there shouldn't be. It's a common saying that kambo gives you what you need, but not what you want. In this sense, kambo is both frog poison and frog medicine.
How to Prepare for a Kambo Ceremony
Preparations are useful for any potentially transformative, substance-induced experience. When taking kambo, they are just about necessary. Mostly these preparations relate to the purging and cleansing that occurs during the ceremony.
The cleansing process also begins before the actual ceremony. Most kambo practitioners recommend fasting for 10-12 hours before use. Recreational drugs and alcohol are also prohibited for at least 24 hours prior. Finally, those who are taking kambo should aim to drink at least 1-2 liters of water before the ceremony. These steps make the eventual purging easier.
Where? Who? How Often?
There are a few factors to consider when participating in a kambo ceremony. One is the setting. A kambo ceremony can take place in a variety of locations. You can embark on a multi-day kambo retreat in Guatemala, visit a practitioner's space in New York City, or even have a session in the privacy of your home.
If you are planning to take kambo, you should think about where you would feel comfortable, and how different options align with your expectations. Of course, since a multi-day trip to another country might be out of the cards for you, feasibility may play the deciding role. Just as there are different options for the location of the ceremony, there are options regarding your practitioner or shaman.
Do some research about who will be leading the ceremony and applying the kambo for you—they play a significant role in your experience, and are responsible for keeping you safe and introducing you properly to the medicine. Most practitioners will outline their approach and experience for any inquiring minds. There is even an International Association of Kambo Practitioners (IAKP) that train and certify practitioners of the ceremony.
Ultimately, there are no right or wrong amount of times one must take kambo to experience the effects. Some practitioners recommend completing multiple treatments of kambo, often within a single moon cycle. Others state that once is enough. The right amount will vary depending on the individual and their readiness.
Is Kambo safe?
There are certain dangers associated with kambo, with the occasional death reported. However, the IAKP insists these are usually due to pre-existing conditions. Most of the hazards from kambo can be avoided with proper preparation and a capable practitioner.
Still, people with high or low blood pressure, mental health issues, aneurysms or blood clots, or people who are pregnant, should avoid the kambo ceremony. There are more potential contraindications, and anyone interested in kambo with potentially concerning health conditions should consult with their practitioner.
The Kambo Ceremony and Experience
Group kambo ceremonies usually have 10 or fewer participants. Apart from the practitioner, there may also be assistants. The assistants have multiple roles to play. They might bring out buckets when someone is ready to purge or escort someone who needs to go to the restroom. Sometimes, they may merely act as a calm and supportive presence.  
The practitioner applies the kambo to participants, using small burns made on the skin. Also known as "gates," these burns allow the pasty substance to enter the bloodstream quickly. These gates can leave scars, though they can fade with time and care. Practitioners sometimes also apply oils and balms to reduce scarring after the ceremony.
Often, a test point will be used first to determine if the participant experiences any adverse effects. Once it is deemed safe for use, the shaman or practitioner will begin the application. Practitioners measure kambo in "points," and anywhere from 2 to 10 points may be applied.
The first effects of kambo can come on almost immediately after application, and often include a pounding heart rate, discomfort in the head and stomach, and nausea.
These initial effects linger for a varying length of time, usually less than an hour, but sometimes as much as two. Eventually, purging occurs, either by vomiting or defecating. Swelling in the face is also common. After the purging process, participants usually sit or lay down and rest.
Some beneficial effects, like increased energy, focus, and strength, may be felt quickly after the purging or rest periods. Sometimes, they take a day or so before arising. Emotional, psychological, and spiritual effects also may develop after the kambo ceremony. It can sometimes take weeks before these types of effects materialize.
The Beginning is the End
In a way, the kambo ceremony begins at the end. A grueling cleanse is empowering. It clarifies vision, enforces purpose, and encourages breakthroughs. As eventful as the kambo ceremony is, the real action happens afterwards.
Kambo isn't just about experiencing challenge and discomfort. It is about taking on those trials, paying your dues to them, and reaping the rewards from overcoming them.