Disclaimer: Psychedelics are potentially illegal substances, and we do not encourage or condone the use of these substances where it is against the law. However, we accept that illegal drug use occurs and believe that offering responsible harm reduction information is imperative to keeping people safe. Therefore, this guide is designed to ensure the safety of those who decide to use the substance. We do not encourage using this drug outside of a legal or traditional context.
Mushroom experts offer a vast knowledge base about all things fungi and are passionate about teaching others through various resources, including books, podcasts, and webinars.
If you want to know more about mushrooms, psychedelics, microdosing, and more, this article covers some of the most prominent figures in the mushroom field to help you begin your journey.
Types of Mushroom Experts
A mycologist is someone who studies and works with fungi, including mushrooms, yeast, and mold. But you don't need to be an academic mycologist to be a mushroom expert. Mushroom experts offer a wide range of expertise, from cultivation and foraging to microdosing and psilocybin.
Other mushroom experts are passionate about:
All fungi, including molds and yeast
Medicinal mushrooms
Cooking with mushrooms
Best Mushroom Experts
Ready to start (or continue) your learning? Begin with some of the top experts in the field of mushrooms.
1. Paul Stamets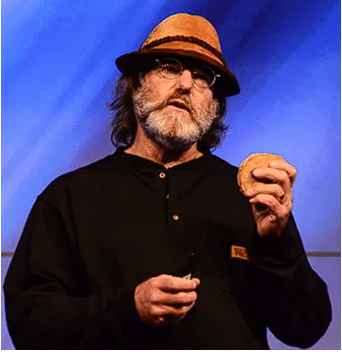 Paul Stamets is a renowned mycologist, medical researcher, and entrepreneur. He's particularly well-known for his work involving mushroom habitats, medicinal uses, and microdosing.
Stamets advocates using mushrooms to improve the environment and human health. He believes that understanding the evolution of mushrooms is essential for enhancing our immune systems and creating a more sustainable future. Listen to him discuss his "MycoDiversity Is BioSecurity" theory here.
Niche: Medicinal mushrooms and microdosing
Where to Learn: 
2. Paul F. Austin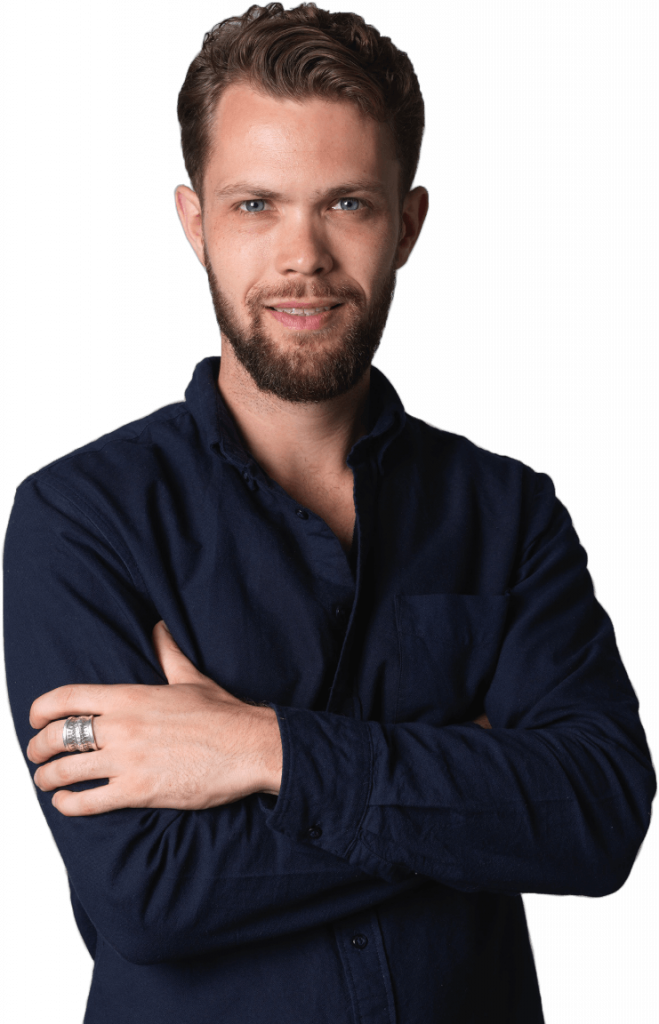 In 2015, Paul F. Austin founded Third Wave to rescript the discussion around psychedelics and mushrooms. Drawing on his business acumen and experience with LSD and psilocybin mushrooms, Paul has advocated the use of psychedelics and mushrooms for microdosing to foster personal growth, creativity, harmony, and professional advancement.
Since then, Paul has been featured in multiple major publications, including Rolling Stone, WebMD, and the New York Times. He authored the book Mastering Microdosing: How to Use Sub-Perceptual Psychedelics to Heal Trauma, Improve Performance, and Transform Your Life and is the founder of Synthesis, a professionally guided program centered around the ceremonial use of high-dose, legal truffles containing psilocybin, with post-retreat integration to catalyze the potential for positive change.
Paul also hosts The Psychedelic Podcast and is the lead trainer for Third Wave's Coaching Certification Program.
Niche: LSD & mushroom microdosing
Where to Learn: 
3. Dr. James Fadiman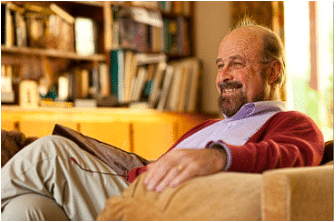 Renowned psychologist and psychedelic advocate  Dr. James Fadiman is known for his research on microdosing psychedelics and for co-founding the Institute of Transpersonal Psychology, which later became Sofia University.
His 2011 book, The Psychedelic Explorer's Guide: Safe, Therapeutic, and Sacred Journeys, popularized the term "microdosing" and sparked a major revitalization of interest in this form of psychedelic use. While microdosing had already been used by indigenous cultures and modern professionals to unlock various benefits, Dr. Fadiman's book brought it into the mainstream.
Outside of the book, his ongoing research serves as one of the few modern studies into the effects of microdosing; most current psychedelic research looks at the effects of larger doses on specific therapeutic outcomes.
Niche: Microdosing and psychedelics
Where to Learn: 
Learn more about Dr. Fadiman's approach to microdosing in our Ultimate Mushroom Microdosing Guide.
4. Dennis McKenna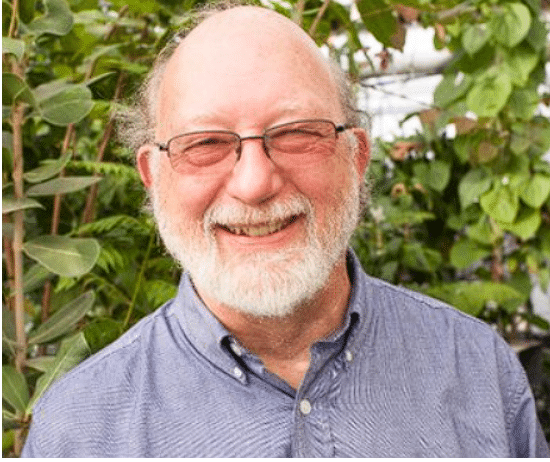 With over forty years of experience, Dennis McKenna is an acclaimed ethnopharmacologist specializing in using plants to treat human illnesses and diseases. From 2000 to 2017, he worked as an assistant professor at the University of Minnesota and was integral to the first-ever investigation of ayahuasca.
McKenna founded the McKenna Academy, an "education center for intellectual inquiry, spiritual development, philosophical discourse, and the enjoyment of human imagination and curiosity." Its mission is to create conferences, courses, and retreats where people can combine plant and fungi experiences with rigorous academic inquiry.
Niche: Psychedelic medicine and ethnopharmacology
Where to Learn: 
5. Eugenia Bone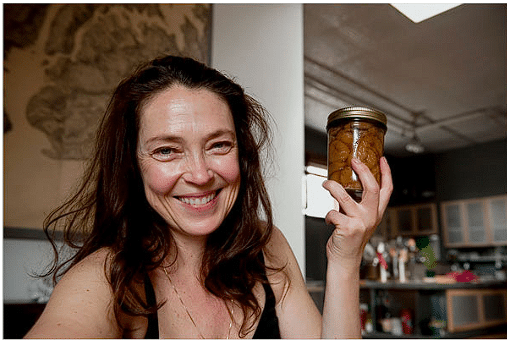 Eugenia Bone is a mycologist, author, teacher, and leader who has dedicated her life to exploring fungi's complex and mysterious world. She's a member of the American Society of Science Writers,  founder of Slow Food Western Slope in Western Colorado, and former president of the New York Mycological Society, and has lectured widely in diverse venues like The New York Public Library, the Denver Botanical Garden, and the Reuben Museum. Bone is also a member of the faculty at the New York Botanical Garden where she teaches classes on mycophagy and psychedelic mushrooms.
Bone is the author or co-author of over eight books and is featured in multiple publications, podcasts, and radio shows. You can also find her in the Fantastic Fungi documentary directed by Louie Schwartzberg (who is also on this list) and appears in the mushroom episode of the Netflix show Waffles+Mochi, produced by Michele Obama's Higher Ground Productions.
Niche: Mycology, mycophagy, psychedelic mushrooms, and cooking
Where to Learn: 
Appearances which include podcasts, webinars, online classes, and more.
Publications which include Mycophilia and numerous cookbooks.
6. Kathie T. Hodge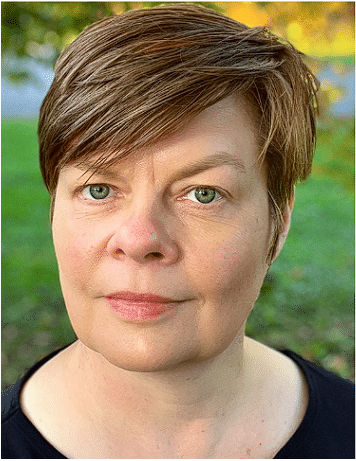 Kathie T. Hodge is a mycologist and professor at Cornell University. She specializes in the systematics and ecology of fungi, particularly insect pathogens and spoilage molds. She hopes to discover new species and classifications of fungi through her research.
Hodge teaches four courses at Cornell University, researches pathogenic fungi, and is the director of the Cornell Plant Pathology Herbarium.
Niche: Systematics and evolution of fungi
Where to Learn: 
7. Giuliana Furci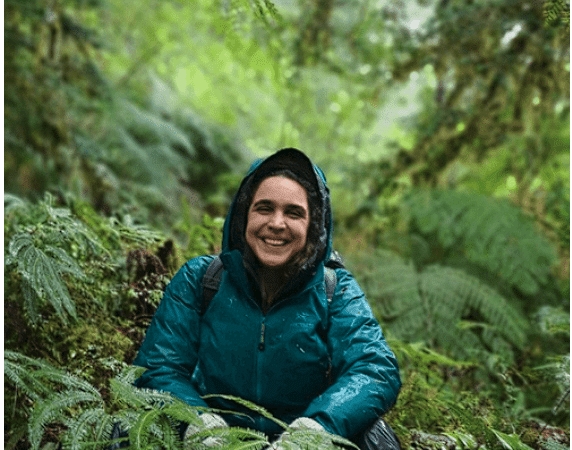 Giuliana Furci has been one of the biggest promoters of the study and protection of the fungi kingdom in Chile, as well as the first female mycologist of non-lichenized mushrooms in Chile. Under her leadership, Chile became the first country in the world to include the Fungi Kingdom in its environmental legislation. This designation allows Chilean fungi to be included in the study of environmental impacts throughout the country as well as mandates its inclusion in the national inventory of species.
Furci is also the Founder and CEO of Fungi Foundation, a nonprofit organization that explores fungi to increase knowledge of their diversity, promotes innovative solutions to contingent problems, educates about their existence and applications, and recommends public policy for their conservation.
In 2022, Furci was awarded the National Geographic Society/Buffet Leadership in Conservation Award, the McKenna Academy Biodiversity Steward Award, and the Gordon & Tina Wasson Award from the Mycological Society of America.
Niche: Fungi conversation and preservation
Where to Learn: 
8. Martin Powell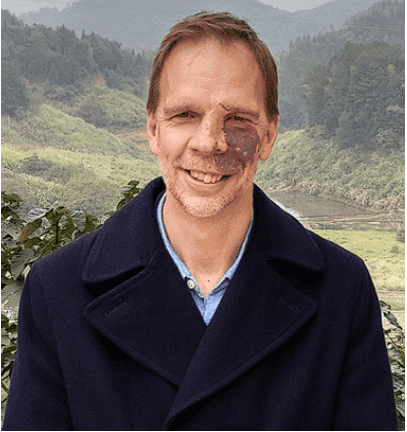 Martin Powell discovered his passion for mushrooms while studying the Chinese language and Chinese medicine in Taipei in the 90s. Powell began using mushroom supplements including reishi and chaga during his clinical practice in the United Kingdom to improve others' health.
Later, after setting up Pure Health Ltd in 1997, he was asked to distribute a range of mushroom supplements in the UK and teach other practitioners about their health benefits.
Niche: Medicinal mushrooms
Where to Learn: 
9. Long Litt Woon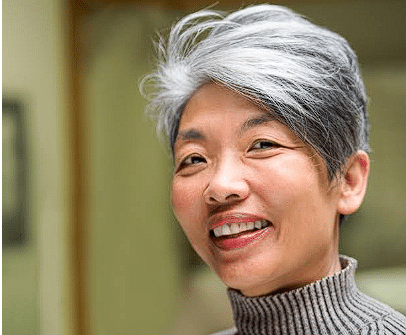 Long Litt Woon, a Malaysian-born anthropologist, ventured into the world of mycology to help manage the sudden loss of her husband. She documented her experience in her memoir, The Way Through the Woods: Of Mushrooms and Mourning, which chronicles her grieving process while recounting her journey into mushroom foraging. The book has been published in 16 countries and was longlisted for the Jan Michalski prize for Literature in 2019.
Niche: Mycology and mushroom foraging
Where to Learn: 
10. Willoughby Arevalo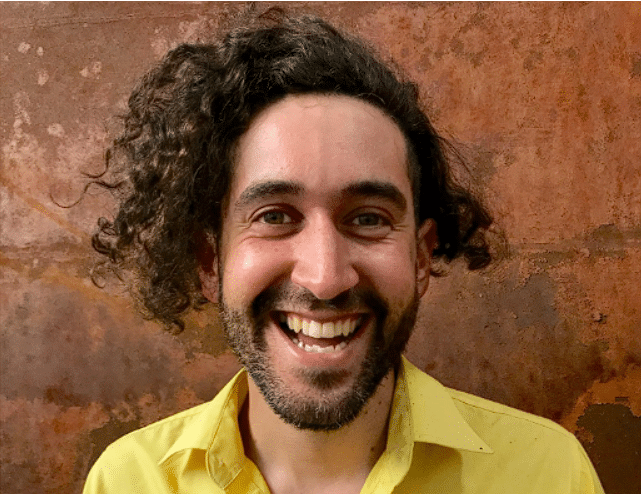 Willoughby Arevalo is a mycologist who has been studying fungi evolution for 30 years and has spent the last decade sharing mycology all over North America. Arevalo works part-time on an organic vegetable farm and has published numerous books on DIY mushroom cultivation, urban farming, cooking, permaculture, and more.
Niche: Mushroom cultivation
Where to Learn: 
11. Reggie Harris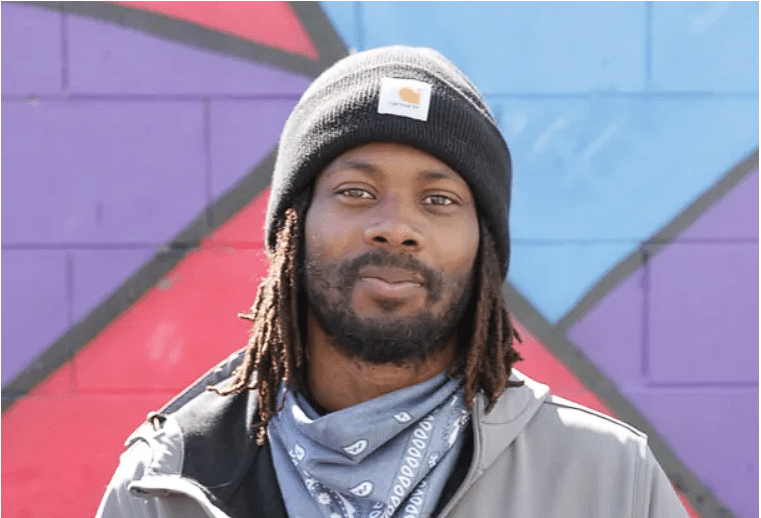 Reggie Harris has a wide range of expertise and experiences, from political campaigning to founding the Oakland Hyphae, a website dedicated to understanding fungal medicine.
Harris is involved in psychedelic mushroom testing and established Hyphae Nootropics, a company that provides adaptogenic medicinal fungi like cordyceps and lion's mane. He also hosts the Psilocybin Cup and The Oakland Psychedelic Conference.
Niche: Psychedelics and Medicinal Fungi and Potency Testing
Where to Learn: 
12. Suzanne Simard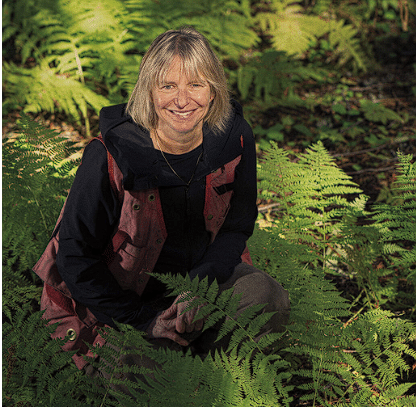 Suzanne Simard, a Professor of Forest Ecology at the University of British Columbia and author of Finding the Mother Tree, is renowned for her research on trees communication and interaction through below-ground fungal networks.
This research has led to the discovery of hub trees, or Mother Trees, which are large, highly connected trees that significantly influence the flow of information and resources in a forest. Her current work focuses on how these intricate connections can help forests become more adaptable and recover from human-caused damage, such as climate change.
Niche: Ecology and fungi
Where to Learn:
13. Anna Lowenhaupt Tsing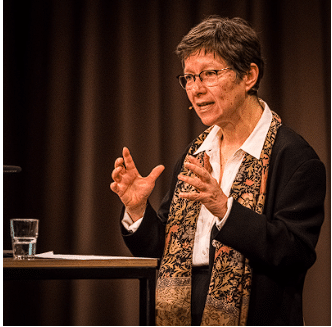 Widely renowned Professor of Anthropology at the University of California, Santa Cruz, Anna Lowenhaupt Tsing is known for her research on the Japanese mushroom matsutake. Her Guggenheim Fellowship project, On the Circulation of Species: The Persistence of Diversity, is an "ethnography of matsutake," that leads to a discussion of the "emergent, 'contaminated' diversity of the present." This project led Tsing to establish the Matsutake Worlds Research Group which studies the worldwide ecological, scientific, and commercial connections involving matsutake mushrooms.
Her published works span over 40 articles in prestigious journals such as Cultural Anthropology and Southeast Asian Studies Bulletin. Her book In the Realm of the Diamond Queen won the Henry J. Benda Prize and The American Ethnological Society honored her with the Senior Book Award for her second book, Friction: An Ethnography of Global Connection.
Niche: Anthropology, mushrooms, and fungi
Where to Learn: 
14. Louie Schwarztberg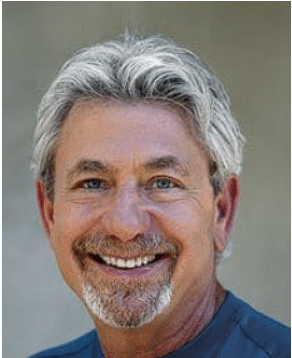 Louis Schwartzberg is a cinematographer, director, and producer best known for pioneering high-end time-lapse cinematography. He's known for his work with mushrooms behind the lens as the filmmaker of the Netflix documentary Fantastic Fungi, which was nominated for the Best Science/Nature Documentary at the Critics' Choice Documentary Awards.
Fantastic Fungi is also the name of Schwartzberg's website, which teaches and promotes the importance of fungi to the earth and humans.
Niche: Fungi evolution
Where to Learn: 
15. Christopher Hobbs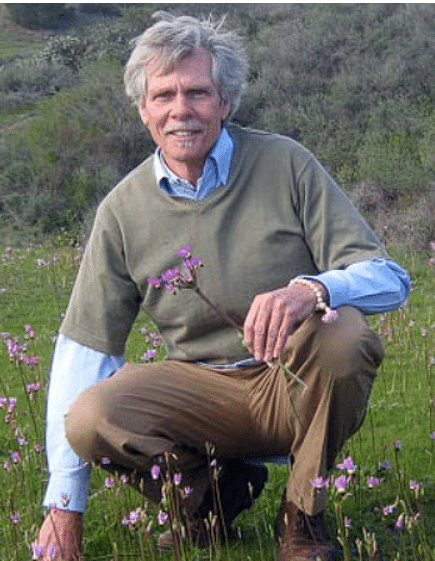 With over 35 years of experience in herbal medicine, Christopher Hobbs is an impressive herbalist, acupuncturist, botanist, and mycologist. He is a founding member of the American Herbalists Guild and has been published numerous times, particularly on the uses of medicinal mushrooms and their potential to improve health and prevent disease.
Niche: Medicinal mushrooms and herbs
Where to Learn: 
16. Tero Isokauppila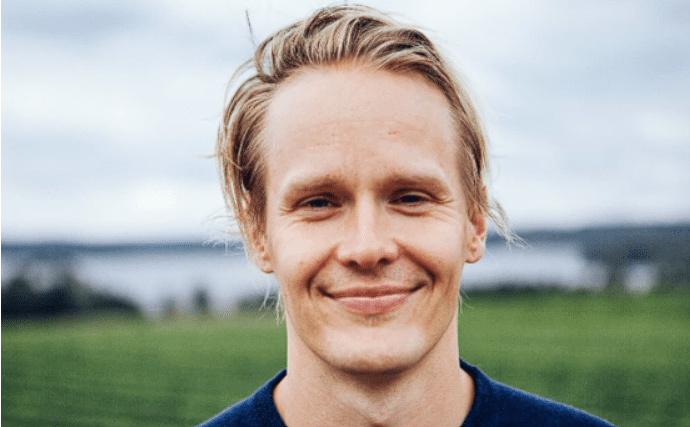 Growing up on a farm in Finland, Tero Isokauppila developed an affinity for growing mushrooms and appreciating unique ingredients. He eventually founded Four Sigmatic, a functional foods company with the mission of making nutritious food powered by medicinal mushrooms and adaptogens like ashwagandha and rhodiola.
Four Sigmatic sells coffee, protein, and cacao products supplemented with mushrooms, which are considered a "four sigmatic" food. When you graphically plot out nutrition values, each "sigma" (the Greek letter σ) indicates how far a food is from the average.
Four Sigmatic foods are four sigmas healthier than average food as shown in this graph: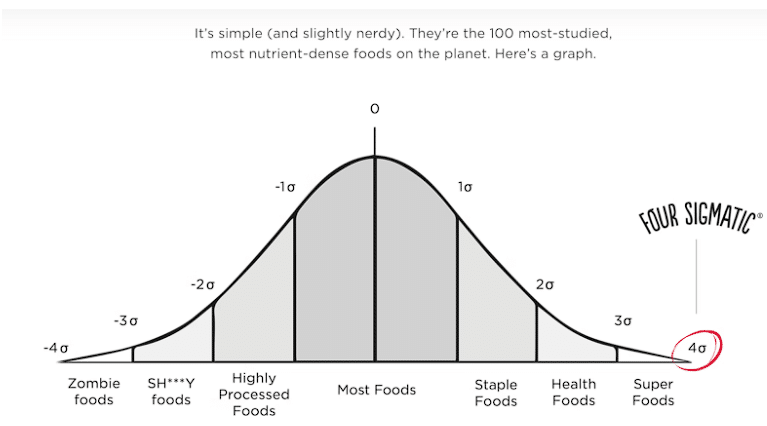 Hear Tero discuss the most powerful mushrooms and adaptogens, his thoughts on microdosing, and the future of the psychedelic space.
Niche: Mushrooms for nutritional health
Where to Learn: 
17. Tradd Cotter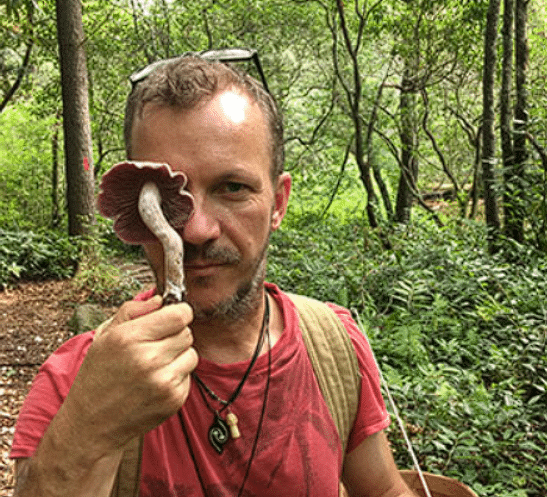 With over two decades of mushroom expertise, Tradd Cotter is a renowned microbiologist and mycologist who specializes in organic mushroom farming and mycoremediation. Mycoremediation is the concept of "fungi-fueled environmental repair," where fungi could remediate damage to the earth–from oil spills to contaminated runoff–and facilitate its regeneration.
Read more about how mushrooms can save the world here.
Tradd strives to uncover the most effective organic mushroom cultivation methods and to show how mushrooms can be integrated into everyday life.
Niche: Mushroom farming and mycoremediation
Where to Learn: 
Where to Find Mushroom Experts
There are plenty of resources to help you track down mushroom experts. With the help of the internet and posts about the best mushroom experts, it's easier than ever to learn about incredible fungi.
Online Sources
The internet is an excellent tool for locating resources from mushroom specialists.
Consider subscribing to a newsletter to stay updated on the latest news in the mushroom community. Newsletters often include insights on the latest breakthroughs and discoveries in research and other topics. You can get advice and "how to" tips, promotional codes, free resources, links to videos, and more.
Blogs are also a great source of information on a variety of topics, from microdosing to cultivation. You can read about the experiences of experts in the mushroom world and how they integrate mushrooms into their everyday lives.
Perfect for when you're on the go, podcasts are another great way to learn about mushrooms and discover new mushroom experts.
Social Media
Keep up-to-date on the latest mushroom events and information by following mushroom and fungi experts on social media. Join Facebook groups or other social media platforms to allow for engagement with the mushroom community.
Search some of the experts on this list or follow mushroom-specific hashtags for more curated content.
Conferences
At psychedelic and mushroom conferences, industry professionals gather to discuss their views on psychedelics, microdosing, and other topics within the mushroom community. These gatherings are a great way to learn about the latest efforts to alter the narrative surrounding the mushroom community and to discover and network with mushroom experts.
Learn about the discoveries at Wonderland's 2022 Psychedelic Conference. 
Universities & Colleges
Taking mycology courses is another way to get direct access to mushroom experts. University-based research centers are also actively trying to discover how fungi and mushrooms can be used to treat disease and study fungi and mushroom anatomy. Here are some resources:
There is also research that studies how fungi and mushrooms grow and impact the environment, as well as the nutritional value of fungi and how they can improve health and prevent disease.
Research centers that focus on this area include:
Retreats
Mushroom retreats are a great way to explore the healing potential of mushrooms, meet other mushroom lovers, and learn from mushroom experts. Check out Third Wave's psychedelic retreat directory to discover the perfect mushroom retreat for you.
Learn More About Mushrooms
Any of the mushroom experts on this list are a great way to learn more about mushrooms from cultivation and foraging to microdosing and macrodosing. Start listening to their podcasts, check out their published books or articles, or start following them on social media.
Looking for some first-hand experience? Our Mushroom Grow Kit is a great way to learn more about the fascinating world of mushrooms. This easy-to-follow growing kit comes with everything you need to cultivate healthy mushrooms right in the comfort of your home.
It's the perfect size to fit inside your closet, so you can pick your preferred species and start growing!