Personal Development
Treating Addiction With Psychedelics – Part 3: The Experience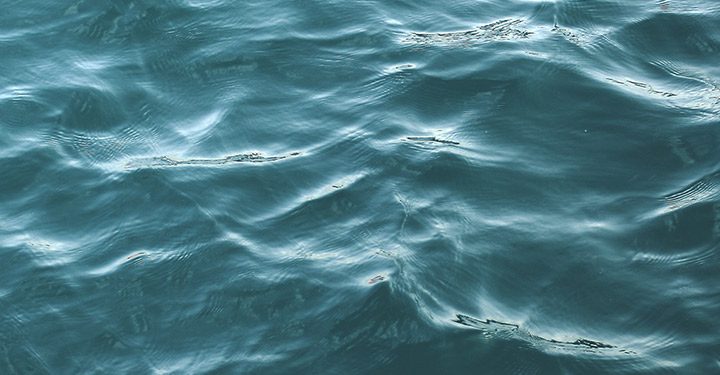 This series on the psychedelic treatment of addiction is written by Benjamin Taub from psychedelicsforaddiction.com. Previously, part one gave an overview of the potential of psychedelics in treating addiction, and part two explained how best to prepare for psychedelic therapy. Here, part three describes the session itself, and what you can expect to encounter.
Undergoing psychedelic treatment for addiction can be a truly life-changing experience, and provides an opportunity to develop a healthier connection to the world and become more in tune with oneself.
However, the nature of the visions produced varies greatly from person to person and can range from uplifting spiritual experiences to dark encounters with one's inner demons. There is no telling what will be revealed, so it is important to approach treatment with an open mind and a willingness to accept and learn from whatever comes up. Surrendering to the experience and simply observing all visions without judging or resisting them is the key to getting the most benefit from them.
Preparing well is also a necessity for those who wish to develop the correct mentality and enter into the visionary experience in a headspace that is conducive to recovery. This involves cultivating an appreciation of the fact that the visions experienced may not contain any direct answers to the conundrum of addiction, but instead offer guidance as how to become more self-aware. The most challenging psychedelic experiences are therefore often the most valuable, as they can provide the greatest opportunities to learn about oneself and become more conscious of the processes that drive one's thoughts, feelings, actions, and decisions.
Because choosing the right treatment modality is an important first step, here is everything you need to know about the psychedelics that are most commonly used in the treatment of addiction.
Ibogaine
Ibogaine is the only substance known to eliminate withdrawal symptoms from opioids, cocaine, and other drugs, and is therefore often used to treat people who want to get clean without having to go cold turkey. In addition to its unparalleled detoxifying properties, ibogaine also produces an intense visionary experience that can last from six to 24 hours, heavy ataxia that can sometimes take a few days to wear off, and a strong physical purge that may involve prolonged vomiting and other excretions.
Though ibogaine clinics exist across the world, they are not recognized or regulated by any mainstream medical bodies, which means that standards and practices vary enormously from place to place. However, most clinics subscribe to the industry standards put in place by the Global Ibogaine Therapy Alliance, which has created a list of guidelines that all ibogaine providers worldwide are expected to comply with. This includes a requirement for a medical doctor to be present throughout treatment, as well as certain equipment such as an electrocardiogram machine for continual heart monitoring.
The fact that such precautions are needed tells you that ibogaine is not risk-free, and for that reason should never be taken at home or without the supervision of an experienced facilitator. This is primarily because of ibogaine's cardiac effects, and particularly the way in which it prolongs the phase of the heartbeat known as the QT interval, which is the length of time it takes for the ventricles to electrically depolarize and repolarize.
Most ibogaine clinics will offer capsules of either ibogaine hydrochloride, which contains 99% ibogaine, Total Alkaloid, which contains 40% to 50% ibogaine as well as around a dozen other alkaloids extracted from the root bark, or a more refined mixture called Pure Total Alkaloid. The amount needed for a "flood dose" depends on the body weight and general condition of the person undergoing treatment. Only an experienced practitioner should be trusted to determine the dosage used.
In general, the nature of the experience will depend upon the type of addiction being treated. Those who use stimulants like crack cocaine, for example, tend to find themselves back on their feet fairly quickly and experience an immediate surge of energy and elation in the days after their flood dose. However, people with a lengthy history of using long-lasting opioids like methadone or Subutex often find that energy levels remain very low for several days after treatment. This can be exacerbated by the fact that it is normally not possible to sleep for the first few nights after taking a flood dose of ibogaine.
When this all adds up, negative feelings may rise to the surface, leading to what is commonly referred to as the "grey day." This is one of the biggest challenges faced by those using ibogaine, and some may take it as an indication that treatment has failed because they don't feel as wonderful as they had expected to. However, it is important to remember that this discomfort is only temporary and will eventually pass, giving way to the elation of the psychedelic afterglow. With this in mind, it is advisable to use the grey day as an opportunity to work on self-awareness by observing the ways in which the mind attaches to the pain and suffering in order to create a sense of negativity and generate an excuse to crave drugs.
Typically, people tend to describe a sense of having been "reset" once the effects of ibogaine have worn off, as the sudden removal of their withdrawals allows them to experience their mind and body in a non-addicted state – often for the first time in years. By extension, they also have the opportunity to reset their lives, as they are no longer bound by a physiological need for drugs to associate with the same people, frequent the same places, or participate in the same routines as before.
However, this is where the real work begins, as it is now the responsibility of each individual to learn to walk a new path that doesn't lead them back into their old lifestyle. The insights gained during the psychedelic experience can provide the perfect guidance as to how to achieve this, which is why it is so important to integrate and develop them in the weeks and months after treatment.
Ayahuasca
Unlike ibogaine, ayahuasca is rarely offered in medicalized clinics, and is more commonly provided by indigenous healers and shamans in Latin America. This creates plenty of room for charlatans or irresponsible practitioners to offer unsafe treatments, so it's important to do plenty of research when choosing a base for treatment.
A recent project conducted by the International Center for Ethnobotanical Education, Research and Service (ICEERS) found that ayahuasca treatment in conjunction with psychotherapy led to major improvements in mindfulness among people suffering from a range of different mental, emotional, and spiritual disorders. This led to considerable reductions in symptoms such as depression, anxiety, and post-traumatic stress disorder, suggesting that this approach could also be effective for addiction.
Although ayahuasca can't take away withdrawal like ibogaine does, the researchers behind the ICEERS project noted that participants who drank ayahuasca were able to access regions of their psyche that they normally have great trouble connecting to. This enabled many of them to work through deep-seated psychological pain, resulting in a greater awareness of the subconscious processes behind their suffering and an increased ability to deal with difficult thoughts and feelings without being overwhelmed by them.
Therefore, while ayahuasca won't directly cure anyone's addiction, it can provide them with the tools they need to become more conscious of the psychological processes driving their cravings and cultivate an ability to simply observe addictive thoughts and feelings while choosing not to act on them.
Psilocybin
As with ayahuasca, psilocybin contributes to the treatment of addiction by helping people become more connected to themselves and to the world around them. It won't remove withdrawals or cravings overnight, but is a powerful tool for those who are looking to discover themselves on a deeper level, come to terms with psychological pain, and enhance their awareness of the subconscious processes underlying their addiction.
Research into the anti-addictive potential of psilocybin is scant, but one small study conducted in 2014 found that 80% of participants were able to quit smoking following a course of psilocybin-assisted psychotherapy. When analyzing the data, the study authors found that "mystical experiences" were the biggest contributing factor to the success of treatment, and that those who encountered a sense of communion with a higher power under the effects of psilocybin were all able to give up tobacco.
As with many other psychedelics, psilocybin, ayahuasca, and ibogaine often generate an experience known as ego-dissolution, whereby the barriers of the self seem to fall away, leading to a sense of oneness with the universe. This facilitates recovery by enabling individuals to let down their psychological defense mechanisms, access and embrace the painful and suppressed regions of their psyche, and re-establish a lost connection to their authentic self.
The final step
Once the experience itself is over, the final step for the patient is to reflect on what they've learned, and put the therapy into practice. Integration is the last part of any psychedelic therapy, and must be done mindfully and with intention.