Soltara Healing Center, an ayahuasca retreat center located in Costa Rica, is on a mission to create accessible, comfortable, and effective ayahuasca experiences that remain rooted in tradition and indigenous practice.  
With the rising popularity of ayahuasca, there is an increasing number of Westerners (including myself!) who want to experience the healing power of this incredible plant medicine without traveling to the depths of the Amazon. Soltara melds the best of both worlds, combining Shipibo healers from Peru with a paradise-like setting on the coasts of the Gulf of Nicoya.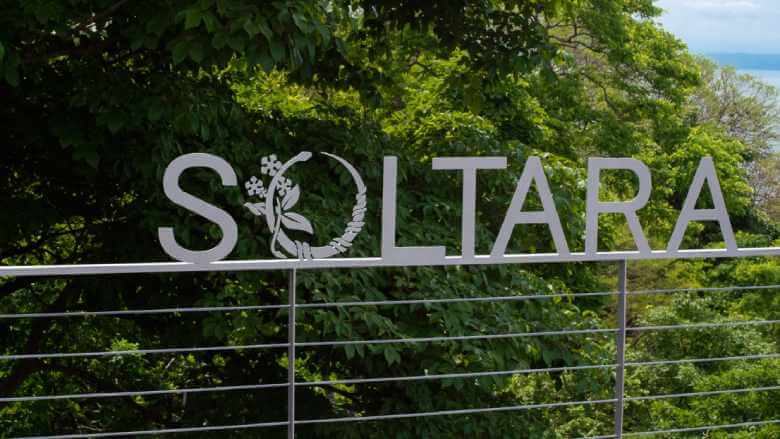 Before my week at Soltara, I attended a week-long ayahuasca retreat with 1heart Journeys. Whereas that week focused on leadership development and community connection, Soltara's focus was on individual healing. Drink the medicine, lie on a mattress in the pitch black for five hours, and process whatever comes up in that time frame. Follow this process four times in five days in a ceremonial setting of ancient lineage and tradition. 
Retreats at Soltara follow an appropriate arc, slowly submerging each participant in a more profound element of their healing. Before even sitting with the medicine, each participant practices purging, rapidly drinking as much herbal tea as possible, until they are forced to puke it all up. This initial purge helps each participant become comfortable with the purging process when in a non-psychoactive state. 
After the initial cleansing on morning one, participants sit for the first ayahuasca ceremony that evening.  In the opening ceremony, the facilitators serve small amounts of medicine. By starting with only a little, the participants, healers, and facilitators have the space to feel out the effects of ayahuasca before delving deeper into the psyche.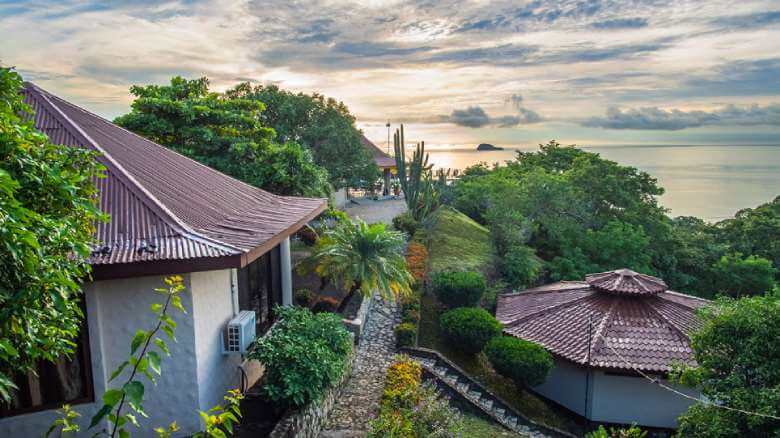 The second ceremony is the real thing. Drink as much as you want, go as deep as necessary, and come to terms with who you are: one dose of honesty after another. After the second night, there is a break. Then, you drink two more times. Four times in total over a span of five nights.
Intense, to say the least. However, only by going deep into the work does significant change occur.
My Experience
Many may be intimidated by the thought of drinking ayahuasca seven times in the span of two weeks. For me, it was necessary to drop that deep with the medicine as I finally learned how to work with it in a practical, productive way. Having drunk three times the previous week with 1heart Journeys, I was in an open, euphoric mood while attending Soltara. In drinking four more times during my week at Soltara, I had the opportunity to sit with all the new ideas that came up the previous week, meditate on them, and begin to integrate what I had become aware of the week before. My most essential reflections included carving out an updated vision for Third Wave, committing to commitment in my personal life, and, generally, owning my power and energy as something transformative and impactful. 
Overall, my experience at Soltara was excellent. The team strikes a beautiful balance between intensity, safety, comfort, and expertise.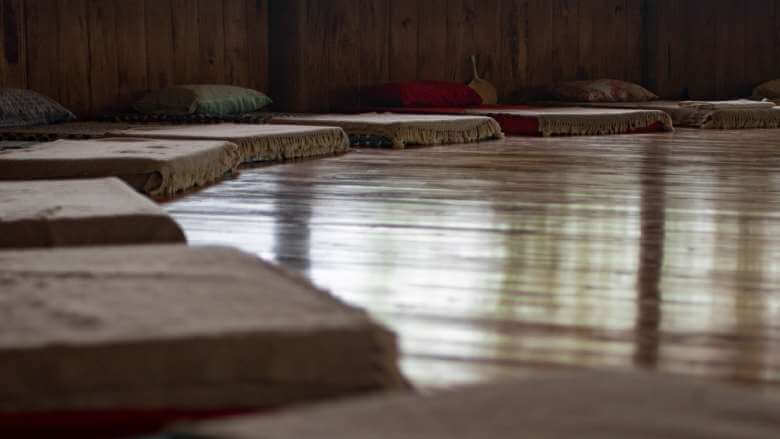 Accommodations
Accommodations start with transportation to and from the retreat centers. Soltara made this easy by designating a pick-up location near SJO airport and bringing us directly to the retreat center, about 4.5 hours away, via bus and ferry.  Each room has air conditioning available. There are bunk style beds and suites available. At the time I attended in January 2019, Soltara was also in the process of building tambos, basic structures offered at a lower cost to participants.  
Outside of the necessary basics, Soltara has a few added gems that set it apart from the "traditional" Amazonian ayahuasca retreat: a small gym, beautiful semi-private beaches, private on-site pool, access to creative space and multiple walking trails in the surrounding forest. There is also high speed-WiFi. Further, all meals at Soltara are prepared in our conscious cuisine kitchen, made fresh daily from organic, pesticide-free, local sources in an ayahuasca-friendly manner.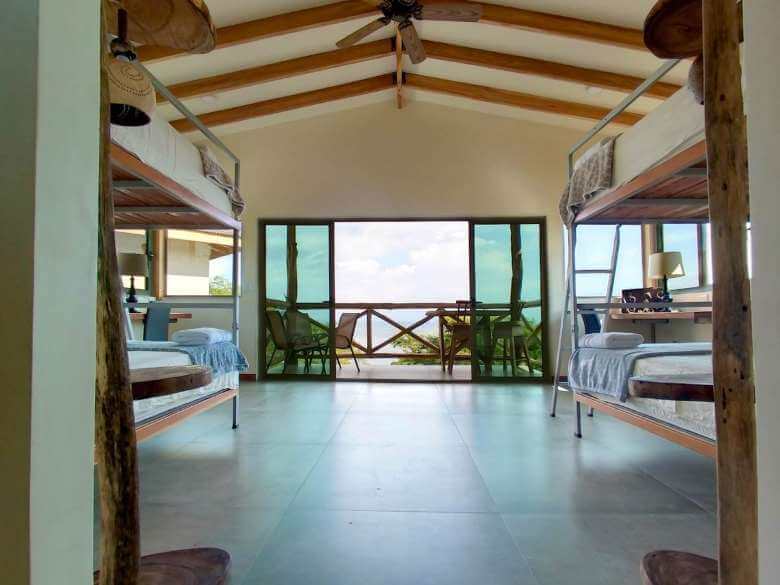 Vibe
Soltara is a quiet, contained, and supportive environment, oriented towards personal reflection and healing. At the same time, there is enough to do at Soltara to "enjoy" your time in paradise, without activities becoming a distraction from personal work. Further, there are small groups at Soltara, meaning everyone gets to know one another quite well. You will leave your week at Soltara with another layer of depth to your community of conscious hearts and minds.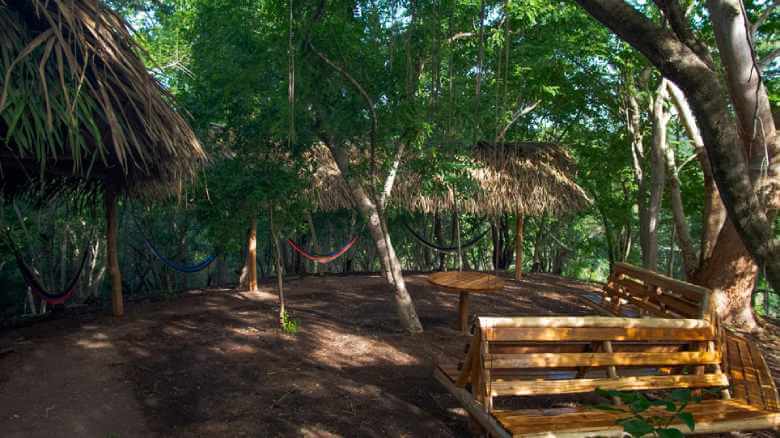 Preparation and Integration
At Soltara, the preparation and integration programs are incredibly thorough, more comprehensive than any other program I've attended or developed myself. Beforehand, we had a 1-on-1 intake call with a medical professional to answer any questions and were provided with extensive preparation materials to ensure our intention and purpose in coming to Soltara was clear. Travel logistics were well communicated, making it easy to reach Soltara from San Jose Airport. After our week-long retreat, Soltara sent twelve weeks of follow-up emails, covering everything from connecting with community back home to practicing self-care to developing a contemplative practice.
Facilitation
In each ceremony, there are two healers from the Shipibo lineage – man and woman – and two facilitators that act as liaisons between healers and participants. Initially, you will have a 1-on-1 consultation with the healers so they can identify how best to work with you. As Soltara emphasizes:
 "Our vision is to empower you with the tools, knowledge, and space to release what doesn't serve you, effect positive change, and live your truth." 
With only ten people drinking medicine in our group, the attention to each participant was superb. Included in the work are yoga classes, breathwork, and meditation sessions. There is also a floral bath before each ayahuasca ceremony and a qualified first-responder on-site at the center.
Conclusion
If you're interested in doing deep healing work with plant medicine in a comfortable, modern setting, then Soltara may be the perfect fit for you. Nothing about it is over-the-top or ungrounded. The retreat program is well thought-out and crafted with intention. Guests feel as if their safety, security, and well-being come first. 
Soltara has done a phenomenal job of creating a space to go inwards and heal, opening up new avenues for love, acceptance, and forgiveness.
For a complete list of trusted retreat centers worldwide, visit Third Wave's Psychedelic Directory.
—
Editor's Note: This review was written by Paul Austin, CEO of Third Wave. Paul was offered a free week-long retreat at Soltara Healing Center in January 2019. There was no obligation to promote Soltara in any manner. He chose to write this review because he had such a phenomenal experience.