This isn't your average holiday gift guide. You won't find personalized picture frames, the latest Apple gadgets, bestselling cookbooks, or product recommendations for "him," "her," and the "grandparents." Instead, you'll find a psychedelic holiday gift guide for the psychonaut explorers and wellness buffs in your life.
You know them. The loved ones caught sporting mandala beads, eating non-GMO everything, and loyally shopping Etsy for their home decor. These shroom, cannabis, MDMA, and LSD-lovers need a holiday gift guide, too–and we're thrilled to give you one.
Third Wave's psychedelic holiday gift guide offers a curated list of hippie-approved products covering a broad spectrum of conscious categories. All items are 100% legal, so you won't find trippy compounds here. Still, you'll discover a DIY mushroom grow kit, psychedelic integration journals, intuitive wearables, herbal remedies, award-winning books, and microdosing alternatives.
Here we offer a psychedelic holiday gift guide with nine of our favorite products.
Psychedelic Holiday Gift Guide
Our holiday season gift guide showcases our favorite mind-expanding gadgets and elixirs. We only included gift ideas we have personally vetted, so you can be sure every psychedelic gift is high quality and functions as promised. Without further ado!
1. Third Wave's Mushroom Grow Kit
Third Wave's Mushroom Grow Kit is the perfect gift for amateur mycologists who want to take mushroom sourcing into their own hands but need a little help. Our kit includes everything your loved one needs to cultivate magic fungi at home—except the spores. Notably, it comes with pre-sterilized equipment that fits in your closet and ready-made soil, eliminating two lengthy and error-prone processes usually found in most standard grow kits.
Our program also includes step-by-step video instructions on successfully growing magic mushrooms. The shroom lover in your life will thank you for this gift that keeps on giving—three to four harvests, to be precise. Not in the U.S.? Check out these mushroom grow kit resources for Canadian and International shoppers.
2. Mastering Microdosing: An All-inclusive Guide to Microdosing Protocols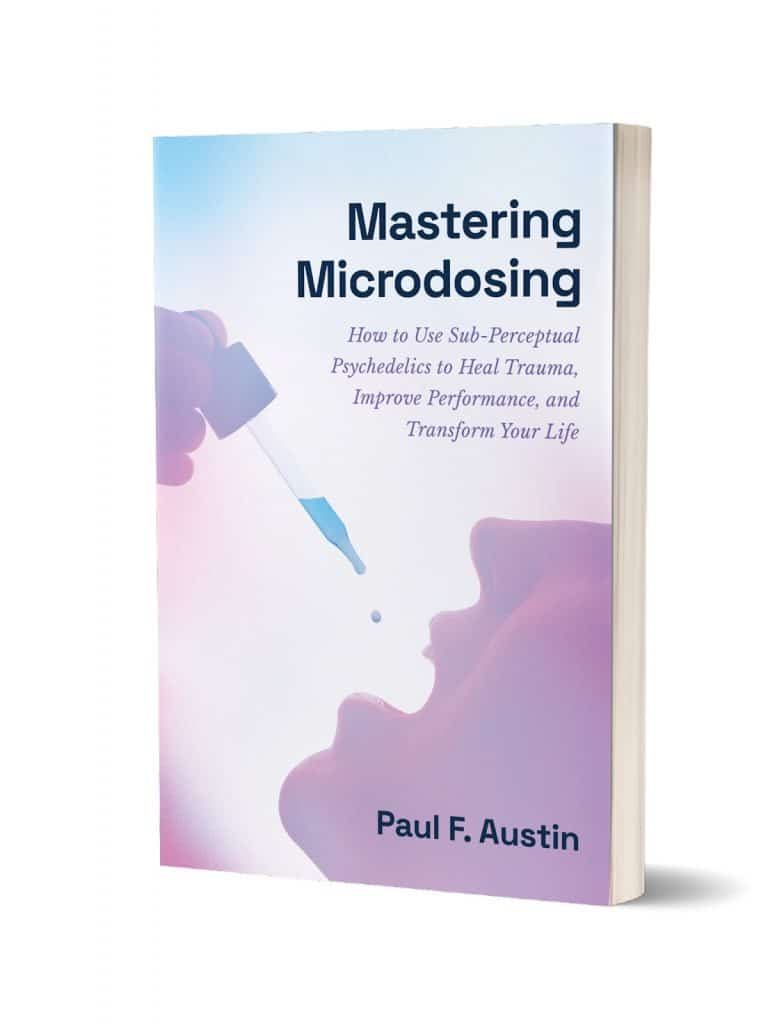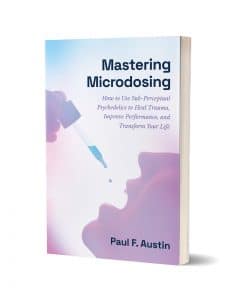 In 2015, Third Wave's founder Paul Austin was one of the first citizen scientists and psychedelic leaders exploring microdosing for mental health and personal growth. Since then, he's led various Third Wave microdosing courses, workshops and podcasts. Paul's Mastering Microdosing book is his latest contribution, giving your favorite psychonauts the lessons they need to dial in on their own weekly protocol.
Mastering Microdosing is an all-inclusive guide to microdosing practices, including dosing benefits, drawbacks, and sourcing. This comprehensive yet digestible book also weaves together research and anecdotes to show the positive impact of psychedelics on general well-being. Mastering Microdosing is a must-have resource for transformative change. You can check out a snippet of the book here.
3. Wakeful Travel Journals for Inner Psychedelic Explorers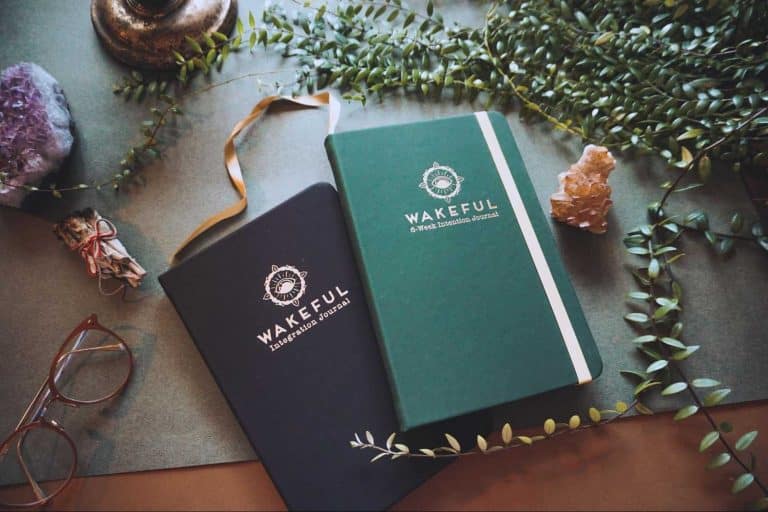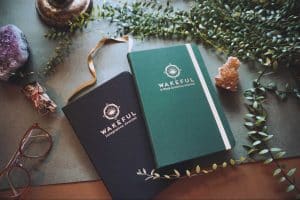 Wakeful Travel journals help psychedelic explorers prepare for, navigate, and integrate their life-changing experiences. Unlike standard blank notebooks, these intentionally crafted pages offer valuable insights and thought-provoking prompts.
The Wakeful Integration Journal helps journeyers choose, prepare for, and relive psychedelic travels, like three-day shamanic ayahuasca ceremonies, week-long psilocybin retreats, and single-day backyard journeys. It also features travel-planning resources, packing lists, and integration checklists for high-dose experiences.
Wakeful Travel's 6-Week Intention Journal, on the other hand, was built for microdosers. It includes a six-week structure for microdosing, color-therapy pages, tracking pages, reflection questions, integration strategies, and more.
For a limited time, take 10% off all Wakeful Travel Journals using code THIRDWAVE at check out.
4. Apollo Neuro Wearables for Nervous System Regulation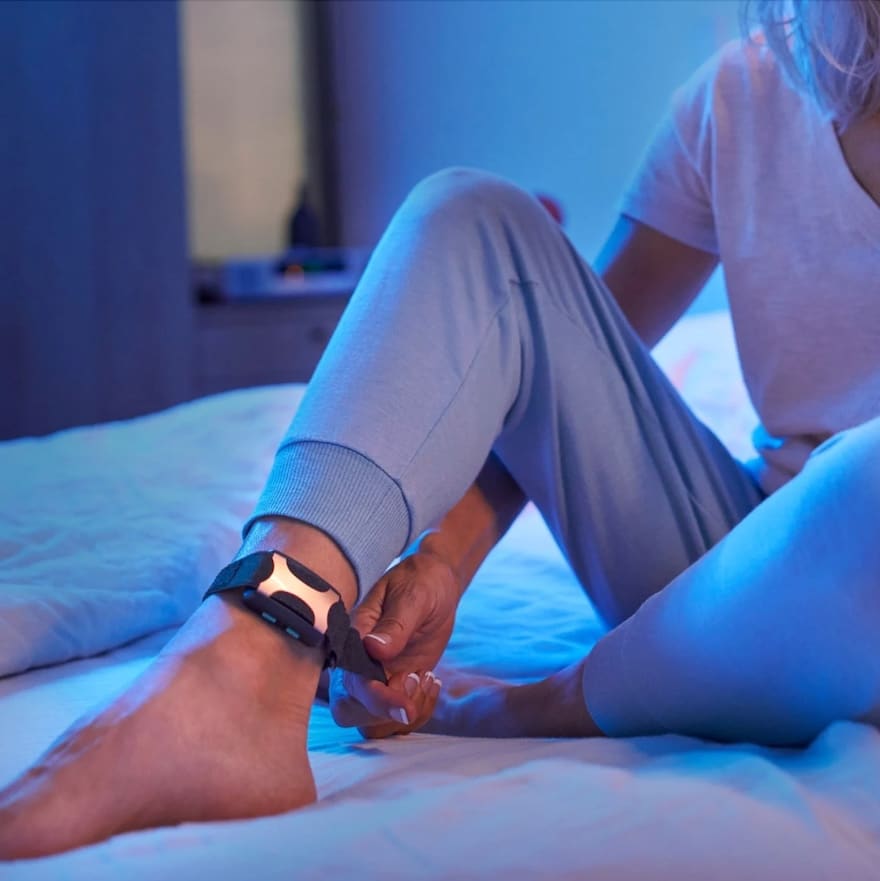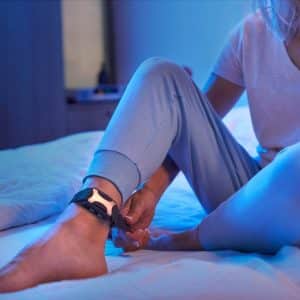 Why buy another Apple iWatch or overpriced hoodie when your favorite hippie would much rather have a biohacking wearable? Apollo Neuro is a novel wearable that sends soothing vibrations from the wrist through the body, calming the nervous system and enhancing your loved one's sleep quality, focus, and heart rate. Designed by Dr. Rabin, a board-certified psychiatrist with a Ph.D. in neuroscience, Apollo Neuro harnesses sensory technology to mimic the calming effects of real human touch. 
Apollo Neuro users can choose from seven settings depending on their wellness goals. Energy and Wake Up settings unleash energizing pulses, while Relax and Unwind release gentle frequencies to shift the nervous system from "fight or flight" to "rest and digest." 
If an Apollo Neuro Wearable feels right for the special wellness buff in your life, take 15% off using code THIRDWAVE at checkout. 
5. Wild Remedies: Luxurious Wellness Potions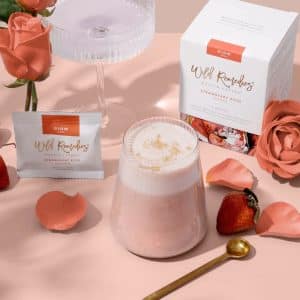 Wild Remedies botanical blends are luxurious, eco-friendly lattes conjured up by self-described nutrition lovers and free spirits. Wild Remedies created these Magick elixirs to help your loved one sleep deeper, improve skin tone, and strengthen their immune system. These potions incorporate therapeutic-grade botanicals, super shrooms, nutraceuticals, and a touch of "Magick" across flavors like Almond Lavender, Strawberry Rose, and Spiced Chocolate.
As a bonus, Wild Remedies has partnered with One Tree Planted to plant one new tree for every potion purchased. Mmm, there's nothing like the taste of lavender, passionflower, and chamomile for a cause.
If Wild Remedies Luxurious Wellness Potions seems like your loved one's cup of tea, take 10% off using promo code THIRDWAVE at checkout.
6. Mojo Gummies by Gwella: A Legal Microdosing Alternative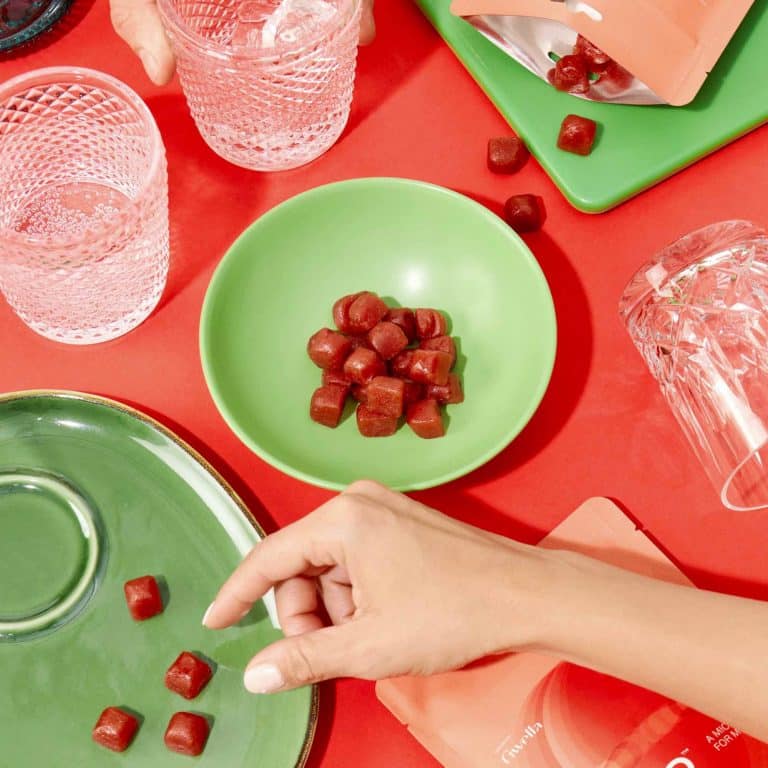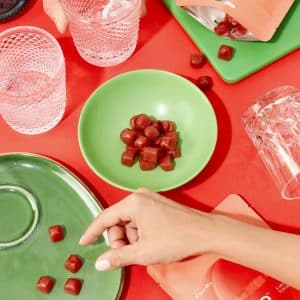 Is your loved one looking for legal means to shift their consciousness? Perhaps, they've heard of microdosing and yearn for the day when the Paul Stamets Stack protocol is commercially available. Fortunately, Mojo Chews by Gwella Mushrooms offers a legal alternative that promotes brain cell growth and increases mental focus.
The Gwella team scientifically crafted these deliciously functional edibles to mimic psilocybin microdosing's pharmacokinetic actions in the brain. These monk-fruit-sweetened treats contain medicinal mushrooms, herbs, amino acids, and roots to boost your best friend's mood, help them think clearer, and feel energized all day. Lion's Mane, cordyceps, ginseng, L-theanine, and ginger are among the rockstar ingredients in this vegan, gluten-free, cruelty-free, and non-GMO line.
7. Michael Pollan's Award-winning Psychedelics Books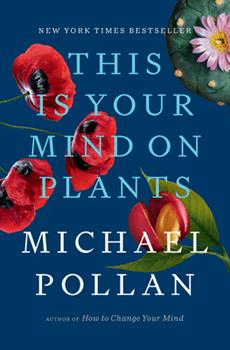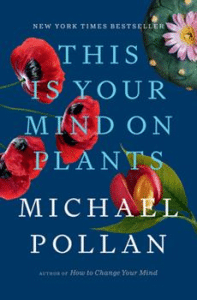 Michael Pollan's best-selling book How to Change Your Mind revolutionized mainstream understanding of psychedelics as transformative catalysts. Not be confused with his recent "How to Change Your Mind" Netflix docuseries, Pollan's earlier book includes lengthy details of personal psychedelic journeys and digestible introductions to the history, research, and usage of LSD, psilocybin, ayahuasca, and 5-MeO-DMT for mental health.
Pollan's latest book, This is Your Mind on Plants (available on Amazon), continues exploring the entwined relationship between humans and mind-altering substances. This time, Pollan explores research on opium (the source of heroin), caffeine (the active agent in your favorite brew), and mescaline (the psychedelic compound in San Pedro and peyote cacti).
So, whether your free-spirited loved one thinks they know everything about plant teachers, or they're just dipping their toes in the psychedelic waters, both books are compelling must-reads.
8. Mushroom Tincture from Fungtion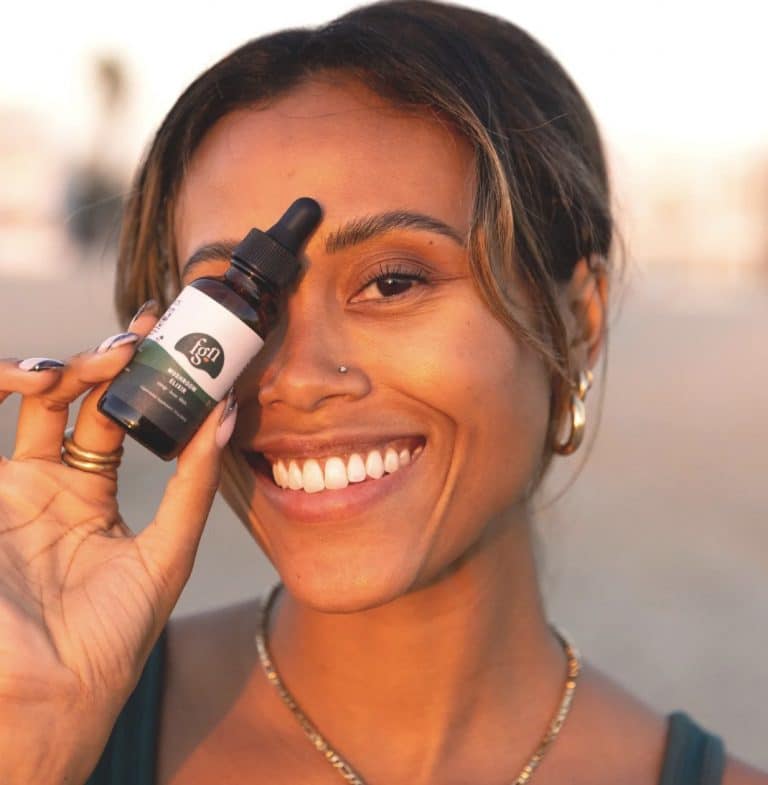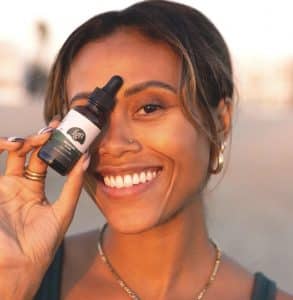 There's nothing like a high-dose psychedelic experience to clear the mind for profound insights. But mushrooms don't have to be magical to positively impact human consciousness and health. 
Adaptogenic and nootropic extracts like Fungtion's Mushroom Elixir contain non-psychoactive mushrooms and herbs, synergizing in the body to boost cognition, energy, and libido. Fungtion's triple-extracted, certified organic, and sustainable formulas feature cordyceps and lion's mane mushrooms and plants like holy basil, goji berry, panax ginseng, and rhodiola. 
Just one to two drops under the tongue five days a week will leave your bestie energized, focused, and at ease.
9. Four Sigmatic Mushroom-Powered Coffee, Cacao, and Creamers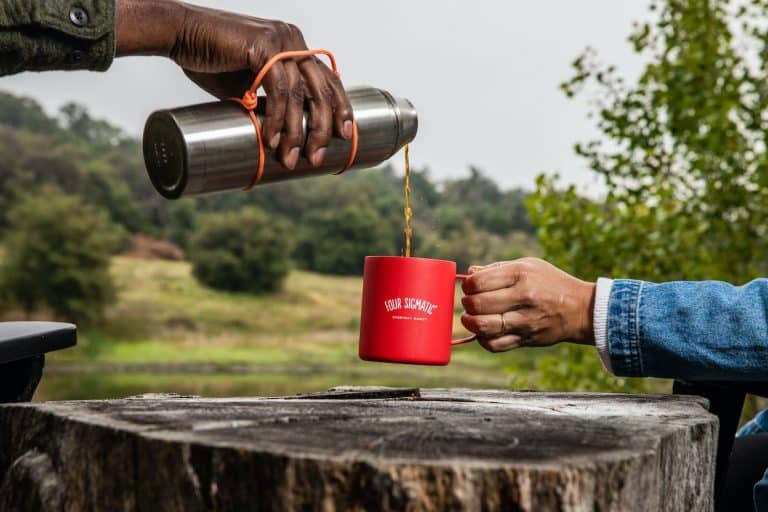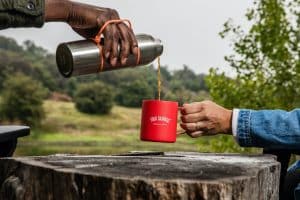 Does your favorite flower child moonlight as a morning coffee fiend? We thought so. Fortunately, caffeine and medicinal mushrooms unite in Four Sigmatic's organic fair trade coffee line with chaga and lion's mane mushrooms. Oh, yes–you'll blow your loved one's mind with these energizing, brain-boosting blends ranging from standard ground beans to creamers and lattes.
Four Sigmatic also has a range of caffeine-free products. Consider snagging mushroom chocolate, hot cacao, and plant-based proteins to stock your friend's cabinets with a range of delicious options for daily immune support and relaxation.
The Psychedelic Gift Guide Takeaway
Generic gifts won't impress the freethinking, health-conscious psychedelics lovers in your life. Those kinds of rebels need presents with purpose. They want products made ethically, designed by passionate entrepreneurs, and manufactured to improve their lives. Third Wave's psychedelic gift guide is precisely what they need.
This guide uses affiliate links. Third Wave receives a small percentage of the product price if you purchase through any affiliate links. Read our ethics and affiliates policy here.