Disclaimer: Psychedelics are largely illegal substances, and we do not encourage or condone their use where it is against the law. However, we accept that illegal drug use occurs and believe that offering responsible harm reduction information is imperative to keeping people safe. For that reason, this article is designed to enhance the safety of those who decide to work with psychedelics.
Psychedelics' legal, scientific, and medicinal landscape is rapidly evolving, spurred by growing acceptance worldwide. Research efforts are expanding, as more trials suggest that psychedelics hold significant potential for shifting mental healthcare paradigms. Beyond clinical trials, US cities are taking bold, progressive steps towards expanding access to psilocybin and plant-based entheogens. Even the federal government is changing its stance by officially funding the first study on psychedelics in 50 years. Here we review November's top six psychedelic news stories you need to know.
A new study reports microdosing benefits and why adults microdose
Scientific Reports recently published a study regarding the benefits of microdosing. Microdosing, or the act of taking tiny amounts of a drug to test its physiological action, has been gaining traction with various anecdotal reports of its efficacy. This study aimed to understand microdosing practices, motivations, and mental health concerns among a sample of self-selected microdosers and non-microdosers. Researchers identified many reasons for microdosing, including reducing anxiety and depression, improving well-being, and enhancing empathy, spirituality, and curiosity. Psilocybin made up 85% of the preferred microdosing substances. The study also identified diverse microdosing practices concerning dosage, frequency, and stacking, the act of combining psilocybin with non-psychedelic therapeutic substances like lion's mane mushrooms, chocolate, and niacin. Through their practices, individuals who reported mental health concerns as their microdosing motivation exhibited lower depression, anxiety, and stress across genders. This examination, which sampled a large international group of adults, supports the justification for more clinical research on psychedelics for mental health treatment.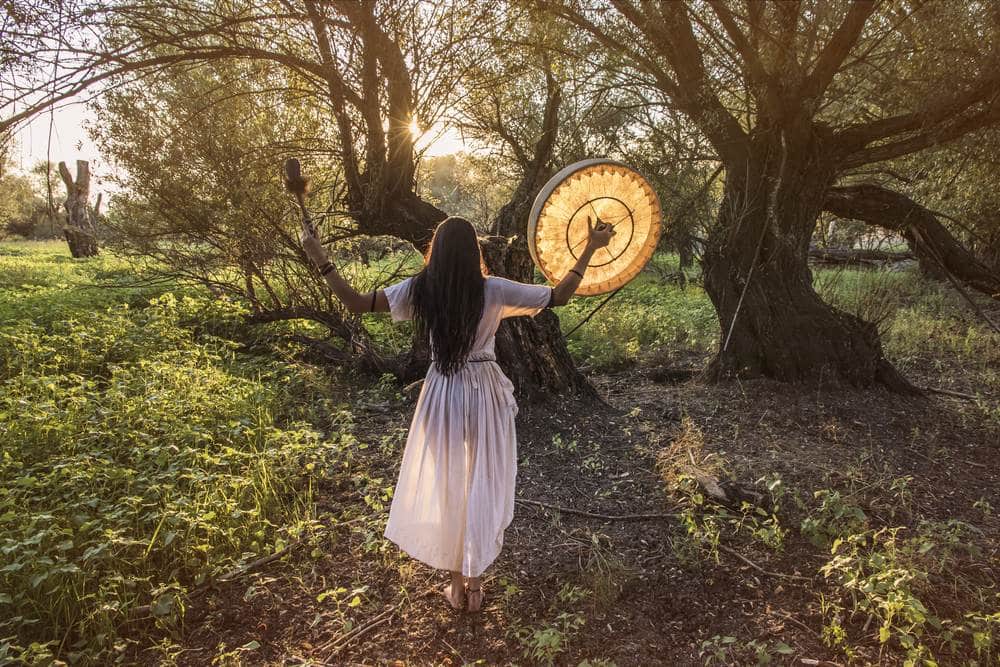 Business Insider is seeking the most influential women in psychedelics
Women are already at the helm of the burgeoning psychedelics industry. Now it's time to recognize their contributions in a meaningful way. That's why Business Insider is seeking nominations for female leaders who are making exciting contributions to the psychedelics space in both for-profit and nonprofit organizations. Nominees must identify as females, be deeply embedded in the industry, and occupy roles such as executives, investors, advocates, researchers, lawmakers, founders, analysts, bankers, and philanthropists. Business Insider's initiative is an excellent start for elevating all voices making a difference in plant medicine. At Third Wave, we look forward to a near-future where leaders from all minorities and marginalized classes are celebrated and recognized globally.
Psychedelics are associated with a significant decrease in opioid use
The International Journal of Drug Policy published the first longitudinal study linking psychedelics with decreased daily opioids using data from 2006-2018 in Vancouver, Canada. Among 3,813 subjects, nearly 30% reported daily use of illicit opioids, and 6% reported psychedelic use in the past six months. After researchers adjusted for a range of potential confounders, or extraneous variables which affect the study, they found psychedelic use remained independently associated with significantly reduced odds of daily opioid use. The study's findings align with a growing body of evidence supporting that psychedelic use may be related to reductions in substance use. With a record number of overdose deaths in 2020, further research on psychedelic treatments may provide addicted opioid users a glimmer of hope on their journey to recovery.
The US government funds the first psilocybin study in 50 years
In a historic decision, the National Institutes of Health (NIH) awarded its first psychedelic research grant in 50 years. The grant, totaling $4 million, is funded by NIH's National Institute on Drug Abuse. The grant's $4 million recipient, Johns Hopkins Medicine, will lead a multisite, three-year study collaborating with the University of Alabama at Birmingham and New York University. Principal investigator Matthew Johnson, Ph.D., initiated this line of research by testing psilocybin's impact on tobacco habits nearly 13 years ago. And Johns Hopkins's pilot study on smoking cessation in 2014 showed very high success rates, much larger than previously seen with traditional therapies. The current double-blind, randomized trial involves psilocybin treatment and cognitive behavioral therapy—a method of talk therapy focused on addressing negative thought patterns—to help break the addictive patterns that have become ingrained after years of smoking. "The historical importance of this grant is monumental," says Johnson. "We knew it was only a matter of time before the NIH would fund this work because the data are so compelling."
Psilocybin treatment relieves depression in the largest trial yet
However, the study also found severe adverse events among treated patients. Compass Pathways, a mental healthcare company, just released the results of the largest psilocybin trial in history. This ground-breaking, double-blind trial suggests that psilocybin, the compound in magic mushrooms, may provide hope for treatment-resistant or hard-to-treat depression patients. However, there were instances of treatment-emergent adverse effects in a small but significant number of participants. More research is needed to examine these results. To conduct the study, Compass divided 233 participants into three groups and administered different doses of psilocybin to each. Nearly 30% of the group that received the maximal dose of 25mg showed significant and immediate responses to the treatment, exhibiting clinically relevant reductions in depressive symptoms only one day later and remission just three weeks later. The second group, administered just 1mg of psilocybin, showed a 7.6% improvement in depressive symptoms. Though Compass's trial still needs to undergo peer-review, its robust evidence could encourage more research on psychedelic interventions for depression.

Denver panel reports no issues since decriminalization of psilocybin
Colorado's Psilocybin Mushroom Policy Review Panel recently presented its findings on psilocybin safety to the Denver City Council. Reporting no issues, the panel encouraged the city to embrace the psychedelic it decriminalized back in May 2019. Kevin Matthews, president of the panel, reported that mushrooms account for less than 1% of drug felonies and misdemeanors in Denver. Currently, Denver hospitals have no data for emergencies related to mushrooms, including no reports of fatal overdoses, deaths, or injuries resulting from a person under the influence of psilocybin. Though the panel reported no present safety issues regarding psilocybin, it recommended that Denver begin precautionary training for first responders. This training would cover handling situations involving rare but possible adverse reactions to mushrooms, such as psychosis. Other requests by the panel included exploring psilocybin's application to mental health issues and developing a data collection system for emergencies involving mushrooms. The panel's recommendations would signal another bold step for Denver's progressive policies on plant medicines.
November marked another memorable month toward progressing the psychedelic mission. We look forward to continuously updating you with the latest, high-quality news surrounding plant medicines, clinical developments, education, and more. Did you enjoy this article? Let us know! See something missing? We'll consider adding it. Contact us today.