Mainstream Society
Gwyneth Paltrow's Netflix Show 'The Goop Lab' Boosts Profile of Psychedelic Medicine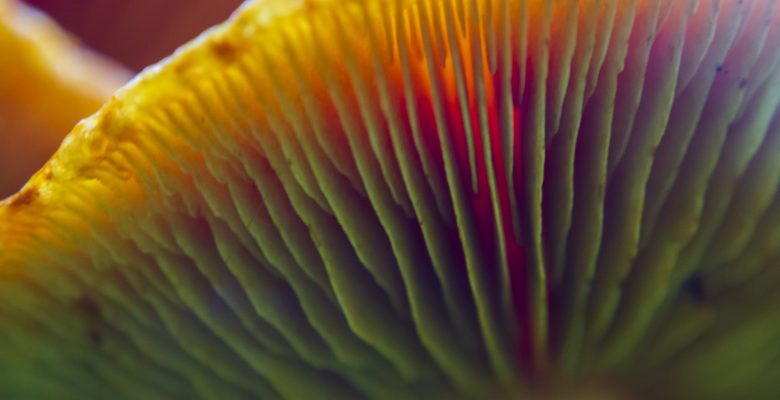 Gwyneth Paltrow's lifestyle brand, Goop, usually deals in sweet-smelling facial creams and soft luxury handbags. But a new six-episode series on Netflix, "The Goop Lab," explores spikier territory, from ice baths for panic attacks to extreme diets for aging.
The premiere dove straight into the deep end of a sticky cultural taboo: psychedelic drugs like mushrooms and MDMA. And just hours after the show started streaming, it was already making waves on social media and spurring folks to book psychedelic mushroom retreats.
The central story of the episode, called "The Healing Trip," follows a group of Goop staffers — photo editors and personal assistants, not Gwyneth herself — to a lush estate on the sun-splashed island of Jamaica, where mushrooms are unregulated. The staffers take 3 grams in a ceremonial setting, trying to deal with issues like the wreckage of a father's suicide. The staffers have big trips: giggling until they feel like they'll pee their pants and sobbing until they shake. The end results seem overwhelmingly positive. One tripper says, "I think this was the most important experience of my life." Another says,
"I think I went through about five years of therapy in about five hours."
These are common statements after psychedelic experiences. But rarely do they get aired on platforms as big as Netflix and Goop. The episode sparked so many tweets and status updates CNBC quickly wrote a story titled, "Here's how much 'magic mushroom retreats' like Goop Lab's actually cost." (Answer: between $1,700 and $10,500.)
Those retreats saw real interest. Just hours after "The Goop Lab" started streaming, Jamaican psilocybin retreat MycoMeditations was getting far more visitors per hour than usual to its website, retreat founder Eric Osborne told Third Wave. Milan Griffes, who helps run the Jamaican psilocybin mushroom retreat Atman, told Third Wave, "We saw a definite spike in bookings after the show aired."
"The Goop Lab's" portrayal of retreats like these is airing to an America with declining mental health. A leading psychiatric association surveyed adults and found that 36 percent described themselves as growing more anxious, and the National Institute of Mental Health estimates that 17 million American adults had a major depressive episode last year.
While the nation's psyche has grown shakier, drug companies have developed few major new psychiatric drugs since Prozac came on the market in the late 1980s. So clinicians reach for an old class of drugs, psychedelics. After successful clinical trials, the FDA deemed psilocybin for depression and MDMA for PTSD "breakthrough" treatments when combined with therapy.
Hunger for reporting on these medicines is ravenous, and streaming services are providing much-needed coverage, from Chelsea Handler and Explained on Netflix to Hamilton's Pharmacopeia on Hulu to Psychonautics and Neurons to Nirvana on Prime.
"The Goop Lab" episode touches on the mystical and spiritual aspects of psychedelics. But it mostly focuses on human stories of the drugs improving real lives. There's the 72-year-old woman who used psilocybin to calm her fears about her cancer coming back. There's the 31-year-old woman who's been dropping mushroom microdoses into her smoothies for six years and who calls microdosing a "gateway to a better sense of healing," resulting in a
"transformation in myself that I really didn't think was possible."
And then there's the rough and tumble Iraq veteran Jon Lubecky, who came home with post-traumatic stress disorder so severe he tried to kill himself. Desperate, he tried MDMA therapy. It worked. "This therapy has helped ensure that my stepson has a father instead of a folded flag," he says in the show.
Lubecky now works as a lobbyist for the Multidisciplinary Association for Psychedelic Studies, and he's having little trouble getting the psychedelic message out. Just this week, he was quoted in Stars and Stripes, Breitbart, the New York Post, and Fox News. Lubecky told Third Wave he liked the way "The Goop Lab" episode handled the sticky subject of psychedelics. "They did great," Lubecky said. "I am glad MAPS was as involved as it was, so it was portrayed correctly." Lubecky believes "The Goop Lab," and the "media buzz" around a show with a famous host, is "giving the average person a better understanding of psychedelic medicine."