Ayahuasca
How Entrepreneurs Use Ayahuasca To Reach Their Full Potential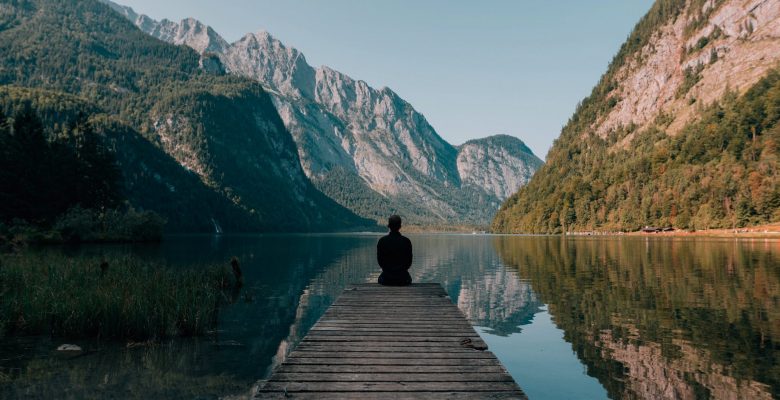 Imagine an entrepreneur's mindset landing somewhere on a spectrum. Desiring profit at any cost is on one end while balancing the impact of their business, and their contribution to society, along with personal success is on the other.
Where a person lies on the spectrum doesn't indicate how successful he or she will be. According to Michael Costuros, however, it explains the motivation behind why and how they work.
In his experience, many young business leaders, especially those in high-pressure sectors like the tech world, start out much more concerned with proving themselves to the world via their bottom line than anything else. His program, Entrepreneurs Awakening, appeals to those who start to feel that there is much more to success than just looking good and making a lot of money.
"They're coming to us when they're at a crossroads, thinking 'I don't know if I want to do this anymore,' or 'What should I do next?'" said Costuros. "And sometimes that comes out of a burnout phase, or 'What did I sign myself up for?'"
Founded more than a decade ago, Entrepreneurs Awakening has guided more than 100 entrepreneurs and similarly-minded business people to become happier, and ultimately more effective, leaders. The program mostly resembles typical executive coaching, except for the most important component: A series of ceremonies involving the psychedelic plant medicine ayahuasca.
Listen to our podcast episode with Michael Costuros talking about How To Convince Your Boss To Go On A Psychedelic Retreat or Click here to read the transcript
AWAKENING WITH AYAHUASCA
Prepared as a brew and meant to be ingested with the guidance of experienced drinkers, Ayahuasca has a rich, centuries-old history of shamanic use in South America.
Research published over the past five years in Europe and the United States points to its psychotherapeutic potential for addressing diseases such as addiction and depression. Elsewhere, self-help guru Tim Ferriss discussed a two-day ayahuasca experience that all but eradicated his "latent anger issues" in a January 2017 interview with The Guardian newspaper.
Those descriptions match much of what Costuros says his clients get from his program. He also speaks from personal experience, not just regarding the plant medicine, but with startups as well. He began his career as a co-founder of LiveBooks.com, a website template business for professional photographers. An experience with ayahuasca after that helped him through a burnout phase.
He describes his mindset after it as "detached engagement." He was still passionate about his work, but no longer needed to control every aspect of it.
That sense of surrender led to better productivity and remarkably less stress.
"A lot of founders have incredible frustration because they feel people can't do things as well as they could have done it," Costuros explained. "Yeah, because they're employees and you're a creator. If you keep holding that framework, you're full of resentment."
THE ROBUST EGO OF THE ENTREPRENEUR
Over the years, Costuros has recognized and defined the unique characteristics of entrepreneurs, and the different ways in which these characteristics are expressed.
"The one trait I think is most common that others don't have is risk tolerance. They prioritize freedom over security. Psychologically, that's just in them: the idea of being an entrepreneur is an expression of their freedom," said Costuros.
They also have, as Costuros puts it, "robust egos and inherent self-confidence."
These characteristics are all but essential to someone trying to start a business. In the venture-funded world especially, a person has to weather being told "No" dozens of times before getting an investor. Then, the pressure's on to create return quickly with a successful company.
"You can't take on millions and build a profitable business in two years and have a healthy lifestyle," said Costuros. "It's not what you're signing up for. Burnout's a big part of it."
But it doesn't have to be, he insists. What largely drives stress and burnout is how entrepreneurs internally source their energy: whether they're working from a sense of altruism or ego.
Back to that spectrum, Costuros says that on one end, entrepreneurs are socially-conscious and work in service of a greater vision. He points to people like Elon Musk of Tesla, where electric cars, solar panels, and other sustainable products earned the company around $7 billion in revenue on 2016.
Tony Hsieh, CEO of the online shoe store Zappos, is another example. The company quickly built a reputation for its exceptional customer service and offers unusually high "quit bonuses" for employees who leave. This measure ensures that the people who work there genuinely want to do so.
The company generated $1 billion in profit in its first nine years, and consistently places in nationwide "Best Places to Work" lists.
"There are tons of conscious businesses owners, entrepreneurs, whose sole mission is to create massive change," said Costuros. "It's still profit-driven, but it's not willing to make profits at all costs."
On the other side of the coin are those who appear to be out for financial success no matter what.Those models are successful too, but at a human cost.
"They burn you out and spit you out and call it a high-performance situation," he explained. "Which, really, is a cover word for well-paid volunteer slavery."
Costuros believes private enterprise is crucial to driving innovation in the future. Entrepreneurs Awakening is a way to guide those looking to lead businesses so they can work at their peak level well past their 20s.
For most who participate, it becomes a process in which they give up their ego or selfish or insecure reasons for which they're working.
"In the tech startup world, I would guess that the majority of [companies] are founded by people in their late 20's who are just out to prove themselves in the world. That's really their motivation," explained Costuros.
But as they reach thirty, they're getting burnt out and ready for a change. That's when what Costuros offers becomes attractive to them.
"They're looking for a reconfirmation, and a new approach to doing it that's less destructive to their daily well-being," he said.
ONE BUSINESS AT A TIME…
It's a long process, starting with entrepreneurs meeting individually with Costuros and his staff. Once accepted into the mastermind, they discuss their personal and professional goals and what they want from the program, while also going through a month of exercises and preparation.
Next, comes the most important component: a two-week trip to Peru, where the group goes on three pilgrimages to sacred sites and takes part in two ayahuasca ceremonies. Then, there are weeks of follow-up where the team works with the entrepreneurs individually again to put what they've learned into action
The most dramatic changes come from people starting much more on the ego than the altruistic side of the spectrum. "A lot of them come out with, 'No wonder I'm burnt out and have a lot of enemies. I've been operating from this source of energy in me,'" Costuros explained.
"It's often a wound, a core wound from childhood. The medicine reveals it, and their energy shifts away from that wound and more toward happiness for themselves and toward the world, and less toxic choices for the world with their businesses."
As awareness of programs like this increases, Costuros is making Entrepreneurs Awakening accessible to more people. The current experience costs thousands of dollars, but he's working on smaller "container" packages people can replicate virtually anywhere;
"Taking nine people to Peru every year is great, but I want to make more of an impact," he said.
"It's universal. Tech, family-owned business, marketing, small publishers all have the same problems. You have to make customers happy, you have to happy employees and be a leader and a visionary in that role, whether you have investors or not. Any business that's growing has to keep their people happy in an ever-changing market."
Listen to our podcast with Gerard Adams to find out How he started utilizing plant medicine on his own path of personal and professional development or Click here to read the transcript