Psychedelic Research
Coaching Certification: From Personal Transformation to Business Growth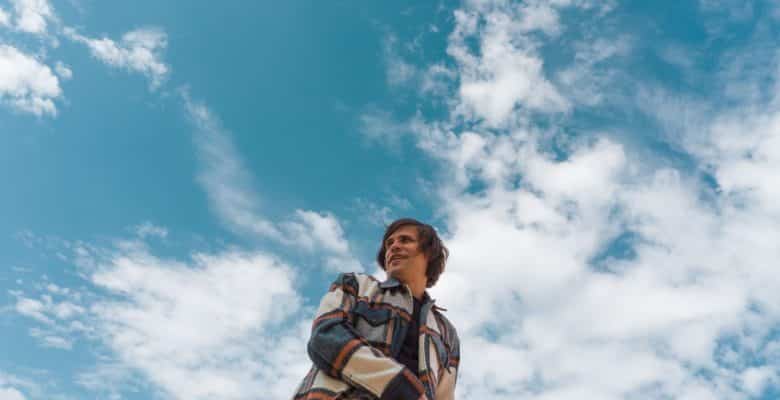 Third Wave recently finished its inaugural Coaching Certification Program, a curriculum that teaches leadership and lifestyle coaches how to integrate psychedelics into their business.
This case study follows Jake, a mid-career coach, on how the program helped him with his own psychedelics practices and, in turn, how these personal practices impacted new and existing clients going through similar challenges.
Background
Jake* was a long-time entertainment industry worker who built a trusted community on social media that follows his work as a coach using high-dose, spiritual plant medicine.
Jake's work focuses on personal transformation, including rites of passage through plant medicine experiences. As Jake explains, he guides clients in "repurposing behavior, repatterning different habits, looking at what no longer serves them, letting that go, and then bringing healthy, holistic, balanced patterns into their life."**
He attributes much of his creativity, insights, and spiritual connection to the power of psychedelic medicines, and has shared publicly his transformation using these modalities: "If you loved what I've been producing, this is who I am behind the scenes this whole time," Jake says.
Despite a nascent, but growing list of clients, Jake felt that he needed more structure and some external validation to attract more clients. So, he enrolled in the 12-week Coaching Certification Program (CCP) on Third Wave's website.
Jake quickly saw how the Coaching Certification Program expanded his scope of knowledge and practice, offering him a profoundly educational experience. In his own words:
"Third Wave was able to provide a grounded path and structure, which gave me deeper protocols on how to prepare clients for a journey and help them integrate after. These protocols actually supplanted any practice that I had prior to this experience."
Personal Transformation
In addition to gaining skills as a coach, Jake also learned how to harness microdosing for his own personal benefit.
Despite extensive spiritual transformational experience in the past, Jake found that incorporating insights into day-to-day interactions was a challenge. He recalls being especially short with his three children while working at home:
"When I'm interrupted, I'm very agitated; when I'm writing emails, or even sometimes on my phone doing something intensely, they would come to me, and I would bark at them to back off."
However, after a systematic psilocybin microdosing regimen guided by Third Wave, he reported less knee-jerk irritation:
"I genuinely feel more empathy toward my children. I genuinely feel a softness—and an understanding that they're coming to me with kindness, wanting to spend time."
A Public Following And New Clients
Jake says keeping a public record of his approach and journey has been important to building a client base:
"So I was sharing on LinkedIn, on Facebook, on Instagram about what I'm learning about the legal dynamics, on dosing, and on the therapeutic use for optimization."
When he finally completed the certification, he recalls his announcement getting hundreds to thousands of interactions from followers. This, he believes, made an immediate impact on his business:
"Since I've finished the Coaching Certification Program, I've gained four new major coaching clients. When people saw that I had actually established a strong, reputable anchor that supported my work, it made them feel way more comfortable."
Client Success Story
Not only did Jake gain new clients, but he has also found great success coaching them in ways that mirror his own personal approach. In one case, a client enrolled in Jake's six-month intensive transformational coaching program. Following a powerful high-dose psychedelic journey, she sought support in catalyzing insights over the long term. Jake recommended the Paul Stamets microdosing protocol (also known as the "Stamets Stack"), consisting of psilocybin, lion's mane, and niacin.
Jake's client experienced positive shifts in her interpersonal relationships as she became less immediately reactive.
"She says that the ability to not feel compelled or triggered into a response—that neural pathway—has now been given more space. And now she has a creative orientation to how she deals with things," Jake explains. "Now, when it comes to arguments, she'll reflect, what are my alternatives of action? Do I engage? Do I not engage? That was something that she was not tapping into prior to the microdose experience."
Takeaways
The Third Wave training provided Jake with the tools he needed to support his client through a microdosing journey. He presented her with a microdosing guide and scientific explanations on how psilocybin impacts the brain's Default Mode Network. He understands how the effects of the medicine can be optimized when paired with adequate rest, sunlight, cold baths, meditation, breathwork, and exercise, and when supplemented with other functional mushrooms, such as lion's mane and reishi.
All in all, Jake graduated from the Coaching Certification Program with definitive knowledge  of both the structure and content of coaching: how to design coaching packages and how to pull together neuroscience and holistic health practices to offer comprehensive support to clients.
Another unexpected benefit of the program was the peer-to-peer support of fellow coach trainees, which continues to influence Jake's work.
"At the end of this coaching experience, there was an open door for us to create our own momentum as an ongoing entity," Jake says. "We still meet; we exchange information; we support each other's work. So that was a very powerful subset that I'm not sure was anticipated."
*Jake is a pseudonym
**Quotes edited for clarity. Some details changed to protect anonymity.