Top Psychedelic News Stories: January 2023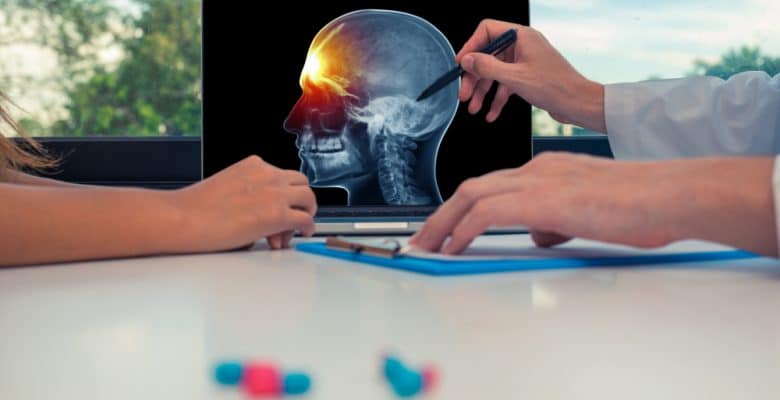 Disclaimer: Psychedelics are largely illegal substances, and we do not encourage or condone their use where it is against the law. However, we accept that illegal drug use occurs and believe that offering responsible harm reduction information is imperative to keeping people safe. For that reason, this article is designed to enhance the safety of those who decide to work with psychedelics.
The year is off to a momentous start.
On January 1, Oregon became the first state to legalize psilocybin purchases, possession, and journeys. Oregon's program will undoubtedly experience growing pains. But its mere existence creates critical momentum in the nationwide pursuit of psychedelic freedom.
In other psychedelic news, scientists published the first-ever MDMA neuroimaging study, revealing exciting insights about the drug's effect on PTSD patients' brains. Tryp Therapeutics also published interim data on a psilocybin therapy trial for binge-eating disorders. The results prove even one magic-mushroom dose can make a life-changing difference.
​​Let's review the top psychedelic news stories for January 2023.
First Study Reveals Neural Impact of MDMA-Assisted Therapy
Significant evidence points to MDMA's power to help trauma survivors heal. As a result, MDMA-assisted therapy for PTSD is on track to receive FDA approval by mid-2024. Neuroscientists haven't conducted neuroimaging studies to illuminate MDMA's neural impact until now.
MAPS founder Rick Doblin and a team of scientists recently published the first study analyzing MDMA's neurological influence using functional MRI (fMRI). The team didn't analyze MDMA's direct impact while patients were using the substance. Instead, the fMRIs measured patients' brain activity during rest and trauma-recall states before and two months after MDMA-assisted psychotherapy.
The fMRI results revealed MDMA treatment might work by reducing the brain's fear response when patients recall the trauma. Specifically, neuroimaging showed functional connectivity changes between various PTSD-related brain regions, like the left amygdala and the left posterior cingulate cortex.
The study also showed that resting-state connectivity between the amygdala and the hippocampus strengthened overall. Researchers theorized the increased resting-state connection allowed people to feel less fear, reduced the response to emotional triggers, and helped them process memories cognitively with greater context.
Psychedelics Market Predicted to Double Before 2030
The only factor hindering unfettered psychedelics growth is the government, according to a recent Brandessence market research report. Brandessence analysts predict that the psychedelics market, currently led by North America, will rise at a compound annual growth rate of 13.49% over the next six years. By those calculations, today's $4.87 billion market will expand to nearly $12 billion by 2029.
The report indicates that successful psychedelic clinical trials and mass mental-health concerns are driving the market's anticipated trajectory. Additionally, the Covid-field rise in suicides and clinical disorders has increased demand for psychedelic therapy. As a result, major pharmaceutical players like Janssen Pharmaceuticals, Hikma Pharmaceuticals, COMPASS, and Pfizer are heavily investing in mergers and acquisitions, R&D, and product launches to maximize their market share.
Analysts determined that at-home psychedelics therapy is the fastest-growing end-user segment, and ketamine is the fastest-growing product segment due in part to the Spravato nasal spray. However, drug-development companies are also financing LSD, psilocybin, MDMA, ayahuasca, ketamine, and salvia research, to name a few.
In other words, big pharma will be ready to provide mass access as soon as the government changes its prohibition policies.
New York to Mandate Psychedelics Legalization if Federal Law Changes
New York Governor Kathy Hochul recently signed landmark psychedelic legislation into law. Senate Bill S8618 states that New York must immediately reschedule Schedule 1 drugs like MDMA and psilocybin if and when the federal government makes classification changes. New York assembly member Donna Lupardo and Sen. Gustavo Rivera originally sponsored two versions of the same proposal in their chambers, receiving unanimous support.
Senate Bill S8618 provides symmetry between New York and the nation if "certain drugs" are approved for medical treatment. This alignment ensures New Yorkers will earn federal rights to psychedelic therapies without delay, while other Americans may still face criminal penalties depending on where they reside.
The legislation mandates that New York's health commissioner redesignate the substances upon DEA-led federal rescheduling actions. Twenty-three other states already align with the federal Controlled Substances Act.
Interim Results Released on Phase II Clinical Trial for Binge-Eating Disorder With Psilocybin-Assisted Psychotherapy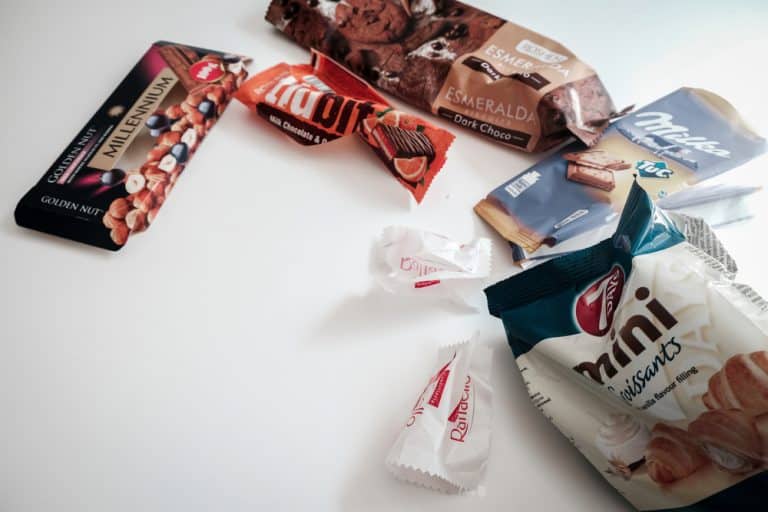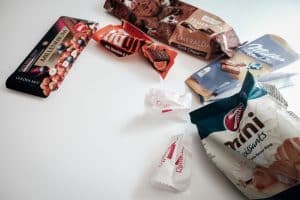 Tryp Therapeutics recently published interim findings on the first five dosed patients in its psilocybin-assisted psychotherapy clinical trial for binge-eating disorders. Its Phase II study, STOP (Study of the Treatment of Overeating utilizing Psilocybin), is the first to analyze oral psilocybin (TRP-8802), combined with psychotherapy, for binge eating. The interim results after just one dose were extraordinary.
All individuals reported at least a 60% daily binge-eating episode reduction. The average daily binge-eating reduction across all patients was even higher–80.4%.
Four of five patients reported a minimum 75% reduction in daily binge eating during the four-week post-psilocybin period.
On average, patients said daily instances of feeling they had lost control over their eating impulses reduced by over 80%.
Patients also reported improved scores on the Hospital Anxiety and Depression Scale (HADS).
Notably, the interim data analysis showed that Tryp's oral psilocybin medication was "well tolerated and showed a favorable safety profile in all patients."
Tryp is also planning a Phase 2a clinical trial on oral psilocybin for fibromyalgia and will continue exploring the compound's therapeutic efficacy across various conditions.
Oregon Residents Can Now Access Legal Psilocybin Mushrooms
Oregonians voted for the Psilocybin Services Act (PSA) more than two years ago. The legislation created a framework for adults in the state to purchase and ingest psilocybin at licensed healing centers. In May 2022, the state legislature began drafting rules for magic mushroom sales, testing, and facilitator training. Finally, on January 1, 2023, Oregon legalized psilocybin in the state, making it the first nationwide to take this bold step.
Unlike cannabis, psilocybin will not appear on Oregon's dispensary shelves. And it won't come in various forms and flavors. Oregonians must consume magic mushrooms in licensed service centers, and they must be in their natural form. Additionally, psilocybin facilities will not exist throughout the state. Only 11 out of 36 counties opted into the program for now.
Oregon's supervised psilocybin program is not perfect. It has challenges to overcome, like affordability and access. But Oregon's psilocybin legalization is still nothing short of historic, serving as a standard for other states to follow.
Oregon's Psilocybin Services anticipates the first licensed facilitators will begin offering psilocybin-assisted therapy in 2023.
————
January 2023 marked another memorable month in progressing the psychedelic mission. We'll continue to update Third Wave's psychedelic news category with the latest, high-quality news surrounding plant medicines, clinical developments, education, and more.
Did you enjoy this article? Let us know! See something missing? We'll consider adding it. Contact us today.