Top Psychedelic News Stories: December 2022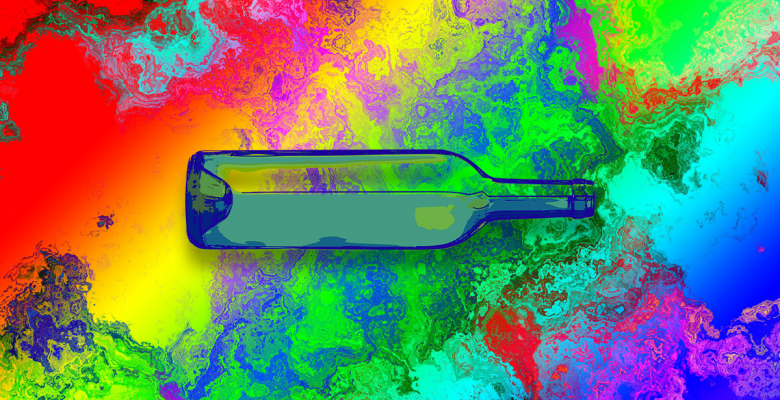 Photo credit: Cheifyc via Pixabay / Victor Tangermann
Disclaimer: Psychedelics are largely illegal substances, and we do not encourage or condone their use where it is against the law. However, we accept that illegal drug use occurs and believe that offering responsible harm reduction information is imperative to keeping people safe. For that reason, this article is designed to enhance the safety of those who decide to work with psychedelics.
December marks the last month in what has been a historical period for psychedelics legislation, acceptance, and clinical discoveries.
This year, Colorado became the second U.S. state to legalize psilocybin therapy. In November, MAPS completed its second Phase III clinical trial on MDMA for PTSD. This month California's Berkeley Community Health Commissioners voted unanimously for the first-ever decriminalization measure that includes LSD on its list of substances; and researchers revealed hopeful findings on ketamine for alcohol addiction, low-dose at-home psilocybin safety, and psychedelics for autism spectrum disorder.
Let's review the top psychedelic news stories for December 2022.
Ketamine Plus Therapy Could Prevent Alcohol Addiction Relapses
The Ketamine for Reduction of Alcohol Relapse (KARE) group and researchers at Exeter University are launching a Phase III clinical trial to study ketamine for severe alcoholism. "Our model is really using the ketamine as a catalyst for therapy," said Prof Celia Morgan of the University of Exeter in an interview with The Guardian. The study is the largest of its kind. It proceeds from a successful Phase II trial funded by the Medical Research Council, which found that ketamine combined with therapy led to 87% alcohol abstinence in the study's six-month follow-up period. Notably, the ketamine patients were 2.5 times more likely to stay sober than the placebo group.
This Phase III trial will recruit 280 people with severe alcohol use disorder (AUD), hoping to find definitive evidence of ketamine's abstinence effect. Half the group will receive high-dose ketamine and therapy. The other half will receive a very low dose of ketamine and educational material about the pitfalls of alcoholism. If the trial is successful, the research team hopes to help roll the treatment out to the UK National Health Service.
First Phase 1 Study Shows Safety of Low-Dose At-Home Psychedelics
High-dose psilocybin clinical research is underway. In fact, some experts predict that psilocybin-assisted psychotherapy will be FDA approved by 2026. However, sub-perception dose research is seriously lagging behind.
Fortunately, Canadian drug development company, Diamond Therapeutics, is setting a precedent as the first-ever organization to complete a Phase I clinical study on low-dose psilocybin for mental health conditions. The company's head medical officer said the study showed non-hallucinogenic, albeit psychoactive, psilocybin doses are well-tolerated and safe for outpatient use. This finding could eliminate a considerable access barrier that requires psychedelic patients to take the medicine in a clinical setting.
Following the success of this randomized, double-blind, placebo-controlled study, Diamond Therapeutics is proceeding to Phase II. The subsequent trial will explore at-home, low-dose psilocybin to treat Generalized Anxiety Disorder (GAD) under Health Canada regulations.
Researchers Expect Most States to Legalize Psychedelics in 15 Years
A new Washington University analysis published in the American Medical Association journal predicts most states will legalize psychedelics by 2037. Researchers used marijuana's state-by-state legalization path and current psychedelic ballot initiatives to make their determination. The team also looked at proposed bills between 2019 and 2022, including Oregon's successful Psilocybin Services Act and Colorado's Decriminalization and Regulated Access Program for Certain Psychedelic Plants and Fungi Initiative, passed in November.
Washington University's landmark investigation showed that psychedelics, unlike marijuana in its early days, is an issue with bipartisan support. The team found that half of the US states have proposed 74 psychedelic bills in just the last few years. Ten bills passed, and 32 are still in play. Interestingly, the research showed that psilocybin was featured in most measures. MDMA, despite its expected imminent FDA approval, was the second most mentioned psychedelic substance.
Psychedelic support across the political spectrum is great news for advocates, patients, and the global community.
Berkeley Considers the First Regional Decriminalization Bill with LSD
Fifteen US cities have decriminalized psychedelics or deprioritized criminal prosecution. Some bills focused on psilocybin, and others included natural entheogens like mescaline and ayahuasca. However, one of those jurisdictions added synthetic psychedelics to the mix. Berkeley might be the first city to do just that.
The Berkeley City Council recently revived a decriminalization bill from 2019 that originally included plant-based psychedelics only. This time, Berkeley's Community Health Commissioners suggested adding lab-manufactured LSD to the list. The commissioners argued that LSD falls under the umbrella of a classical psychedelic due to its mechanism of action. Therefore, they argued that no resident deserves jail time for consuming this compound. The bill's original sponsor, "Decriminalize Nature," now opposes the measure due to this change.
The measure excludes peyote and ibogaine and provisions to deprioritize laws against gifting and sharing psychedelics amongst adults. However, it also deprioritizes criminal penalties for possessing, cultivating, processing, and preparing psychedelic plants for personal use. The bill was passed unanimously by Berkeley's Health Commission and will go before the City Council for consideration.
Preclinical Research Explores Psilocybin for Autism Spectrum Disorder
Most psychedelics research targets mental health disorders–particularly depression and PTSD. However, a growing body of clinical and preclinical evidence suggests low to moderate psychedelics doses can benefit adults with Autism Spectrum Disorder (ASD). Researchers believe psychedelics' ability to mitigate serotonin insufficiencies could explain the drug's ability to improve empathy and prosocial behavior.
Neurodivergent self-advocates are also speaking up in support of the practice, citing that psychedelics like LSD, psilocybin, and MDMA help them connect with their feelings and those around them.
A recent preclinical (rat) study published in Psychopharmacology journal adds more depth to the psychedelics-for-autism theory. Italian researchers examined psilocybin microdose effects on Fragile X syndrome (FXS), a leading genetic cause of ASD. The team looked at rat microdoses of psilocybin for five to 14-day periods and found the compound mitigates the FXS-driven cognitive deficits. In fact, the change was so significant that FSX rats performed just as well on cognition tests as those without FSX.
December marked another memorable month toward progressing the psychedelic mission. We look forward to continuously updating you with the latest, high-quality news surrounding plant medicines, clinical developments, education, and more.
Did you enjoy this article? Let us know! See something missing? We'll consider adding it. Contact us today.