Disclosure: This is a sponsored article and contains an offer from Mindbloom. For more details, click here for our terms of service policies.
Stay at home. Psychedelic therapy will come to you.
After the coronavirus pandemic locked down large swaths of the country and spread dread and boredom, the government stepped in and changed the rules around telemedicine and controlled substances. Today, the nation's only prescribable psychedelic, ketamine, can be prescribed and administered via video conference.
Mindbloom, a telemedicine platform with an upscale ketamine center in Manhattan, is wasting no time rolling out at-home sessions for those who live in NY, NJ, FL, PA, NV and CA.
"Conditions for anxiety and depression have never been higher," says Mindbloom medical director Dr. Casey Paleos. "Our team has worked tirelessly to keep psychedelic medicine accessible and affordable for the people who need it most."
Mindbloom began pioneering at-home ketamine sessions in 2019. Video-led experiences are "a cornerstone of our clinical model," a spokesperson says. Their psychiatric clinicians have facilitated hundreds of remote sessions, reporting "overwhelmingly positive client outcomes and zero adverse events."
What has changed since the pandemic began is that it's no longer necessary to do the initial screening in person, at the Mindbloom center. That's thanks to a rule change late last month by the Health and Human Services Office for Civil Rights. Anyone experiencing anxiety, depression, or other maladies can call Mindbloom and be interviewed via video chat. If approved, ketamine tablets are sent to the client's house, enough for four sessions. (Fifty-eight percent of applicants haven't qualified for treatment, Mindbloom reports.)
During the ketamine sessions, a client can settle down in a favorite spot: a couch near a bright window, a divan in a secluded office, a blanket on a patch of warm grass in the backyard — psychedelic treatments work best with a deep sense of comfort, trust, and ease.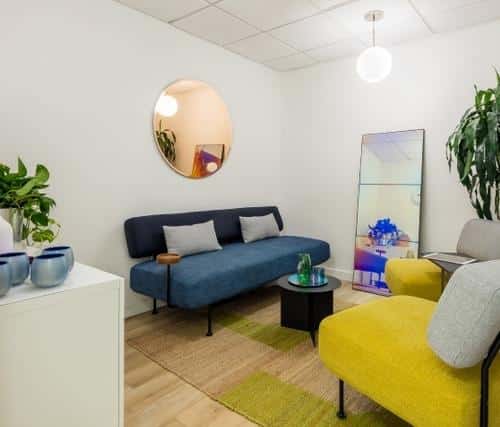 Mindbloom clients are required to have an in-person peer monitor, like a friend or family member, as an added safety precaution. Ketamine tablets come on after about 10 to 15 minutes, and the peak experience will last about 30-45 minutes after that. You're back to your normal self one to two hours later.
Clients will be guided and supported by clinicians, watching through video chat. Clients are also guided by the Mindbloom web app, which gives guidance through the psychedelic experience: from set and setting to music, both evocative and calming. Video-chat with a clinician is available to provide one-on-one integration therapy—all without risking exposure to the coronavirus by traveling to a center.
Listen to our podcast episode with Casey Paleos M.D talking about The ins and outs of telemedicine ketamine therapy or Click here to read the transcript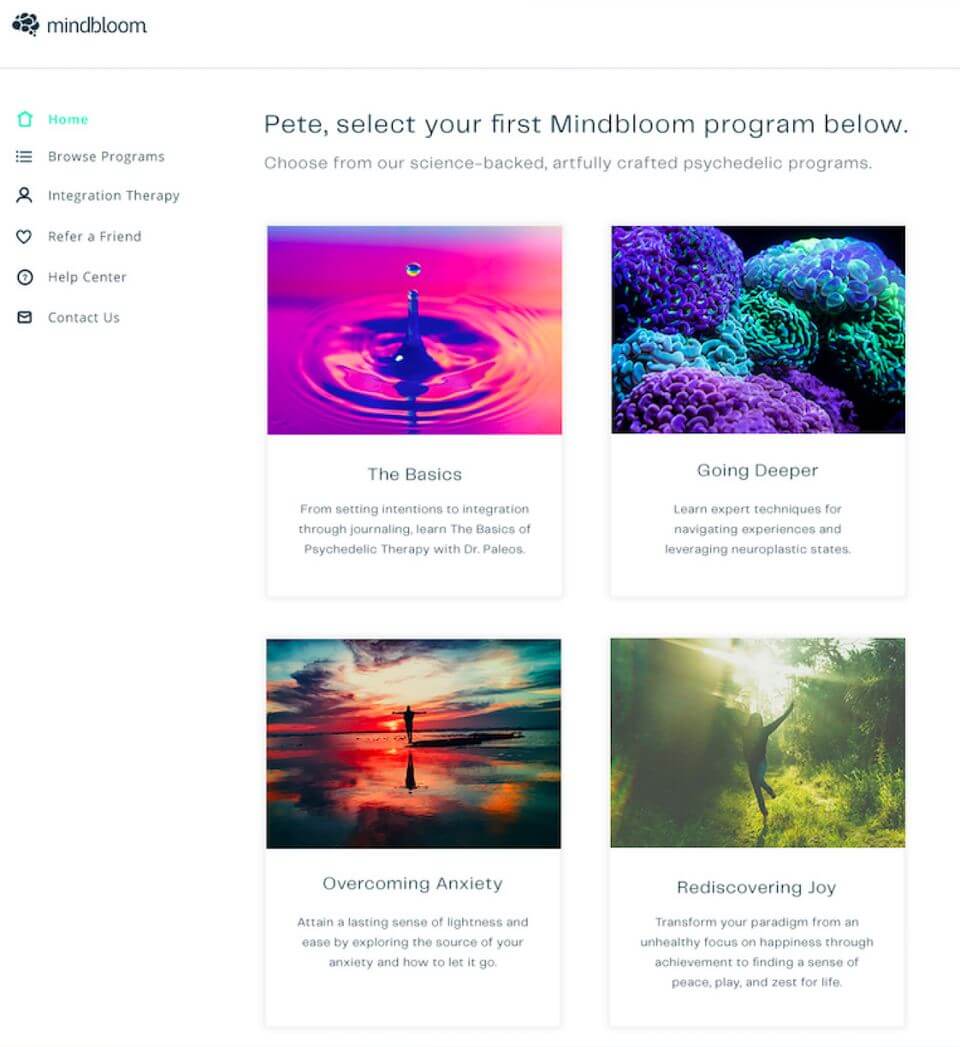 Mindbloom operates in New York, Florida, and California and hopes to expand. Prescriptions for at-home ketamine sessions are available from other providers in other states.
Ketamine's antidepressant effects are often instantaneous and sometimes peak in the days immediately after the sessions. Studies suggest the brain is exceptionally plastic in the two weeks following treatment, an optimal state to create new, healthier neural pathways and behaviors. Mindbloom will monitor your progress through the Mindbloom platform, and help tailor an ongoing, personalized treatment so that the relief and insight you find from a ketamine session is more likely to stick.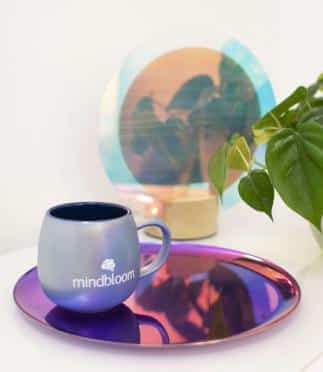 Ketamine has been used as an anesthetic in hospitals and ambulances since 1970, allowing safe, pain-free surgery without depressing breathing or blood pressure. But at lower doses, ketamine has sensations and thought patterns that are psychedelic and dissociative, creating a sense of disconnection from your ordinary reality. This altered state can enhance feelings of perspective, serenity, insight, connection with others and the world, and openness to new ideas. Like other psychedelics, ketamine has, in the last few decades, been proven to alleviate symptoms of a range of afflictions, including social anxiety, bipolar depression, PTSD, OCD or alcohol and drug dependencies, and more. And psychiatric clinicians are increasingly turning to ketamine as a powerful tool for mental health.
During the most tumultuous health crisis in a century, Mindbloom's expanded approach to at-home ketamine therapy is solving a real problem for people struggling for clarity, calm, and happiness at a challenging time. If you're interested in working with Mindbloom, use code "thirdwaveishere" to receive $50 off services.
For a complete list of trusted ketamine-assisted psychedelic therapists, visit Third Wave's Psychedelic Directory.