Third Wave's
Microdosing
Course
A proven science-based process to enhance emotional balance, holistic wellness, and peak performance.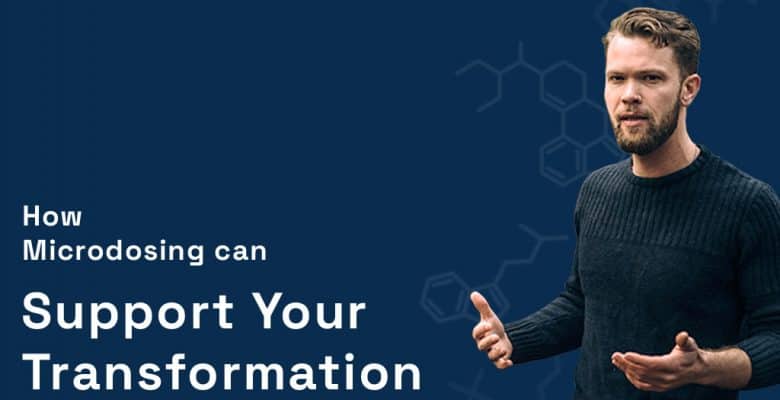 As featured in
LEARN TO MICRODOSE
Begin your microdosing protocol
$197
What's included:
Third Wave's complete Microdosing Course
Microdosing Workbook and Tracking Resources
Macrodosing Bonus Module
Library of Expert Conversations
Exclusive Third Wave Discounts
VIP Access to the Third Wave Community
Unleash your
potential

with the
transformational power of psychedelics.
---
---
---
YOUR TRUSTED RESOURCE FOR SAFE, INTENTIONAL MICRODOSING
Optimized with a flexible structure,
tracking, and supportive guidance
Get started immediately with a proven, science-based structure.
Special module on choosing and legally sourcing your medicine.
40 videos with simple, clear explanations for every microdosing topic.
Easy, step-by-step walkthrough of your first 30 days of microdosing.
Compassionate, expert guidance for both beginners and psychedelic veterans.
Access to our supportive, anonymous community.
Optimize for specific outcomes and goals––healing, peak performance, and personal growth––with results that last.
Receive a full refund if you are not 100% satisfied.
WHAT OUR COMMUNITY SAYS ABOUT MICRODOSING WITH THIRD WAVE
The inner critical voice, which can be so debilitating, goes quiet and I feel more in my body. My world expands and love has a way in.
LISA M.
Third Wave was probably the most helpful resource that I've come across. I feel like my depression is completely lifted when I'm microdosing, especially the day of and the day after. I just get so much more done!
SAMANTHA C.
Microdosing can be powerful, but power needs rules to be effective. Don't neglect the rules.
MILES J., 45 SPORTS MARKETING
---
---
---
THE PSYCHEDELIC RENAISSANCE
How psychedelics are transforming
the world of mental health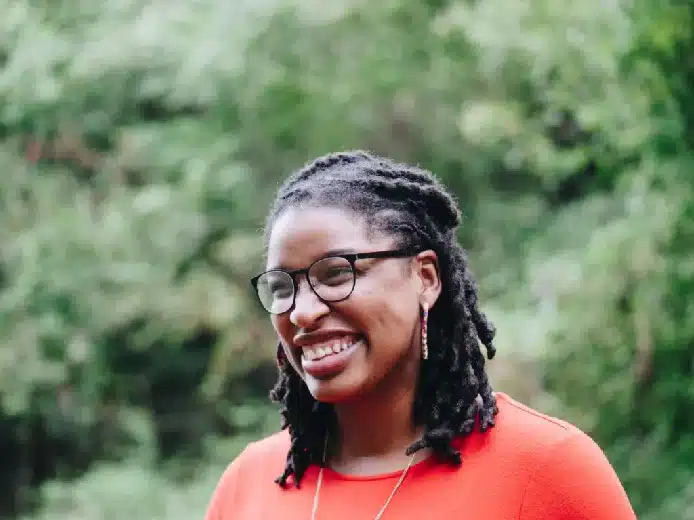 The FDA announced "BREAKTHROUGH THERAPY" status for psilocybin-assisted therapy with severe depression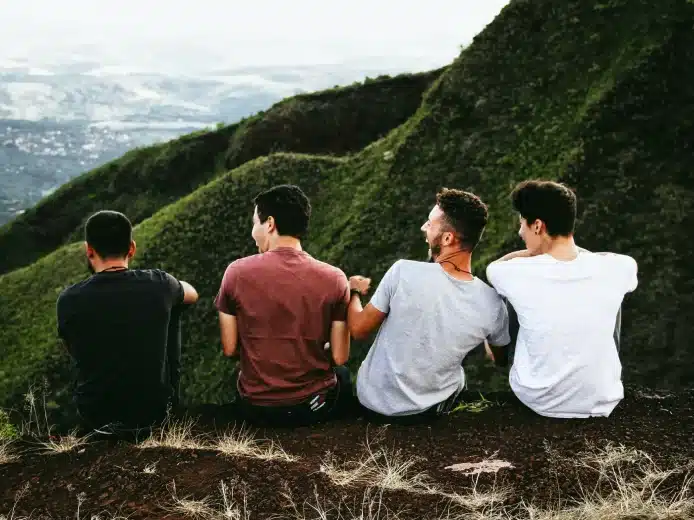 MDMA therapy has shown a 76% success rate for PTSD, more than 300% more effective than conventional treatments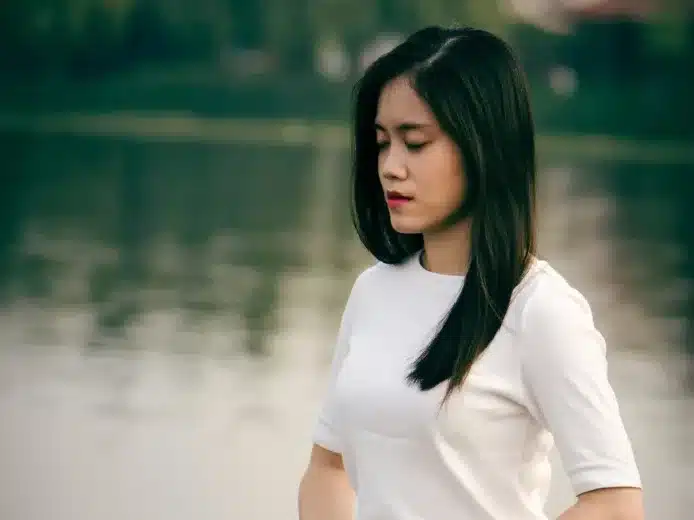 Ketamine clinics get "significant and rapid" reductions in symptoms of depression, anxiety, and PTSD
Even more exciting is that psychedelics are not just transforming mental health and healing. Our entire paradigm for understanding human potential, performance, and well-being is shifting.
Better Yet?
You don't even need a clinical trial, expensive retreat, or a trip to a far off jungle to experience these benefits for yourself.
Why Microdosing?
A macrodose of psychedelics can be overwhelming. The experience can be difficult to integrate into normal life without extra support and guidance.
Microdosing, on the other hand, is sub-perceptual.
It is gentler and more manageable.
With microdosing, you can experience the profound benefits of psychedelic medicines in the context of your daily life.
How Microdosing Works
Microdosing reduces activity in the "default mode network" (DMN) of our brains. In essence, the DMN is activated when we're replaying memories, imagining the future, or listening to the little voice in our heads.
While baseline levels of DMN activity are totally normal, an overactive DMN often translates into repetitive thought loops, circular thinking, and fixation––it's the biological basis for limiting beliefs, being in a rut, and "inside the box" thinking.
Microdosing interrupts those patterns while simultaneously fostering new neural connections. As a result, it becomes easier to create new habits, new beliefs, and new ideas.
That makes microdosing one of the most versatile, safe, and powerful tools we have for sustainable change.
Whether you want to relieve anxiety, climb out of depression, or discover a new well-spring of motivation and
creativity

…

Microdosing creates a neurological opening
for transformation and empowerment.

This is why microdosers reliably report such a huge range of life-changing benefits, including:
Elevated mood
Reduced general and social anxiety
Eliminated symptoms of depression
Heightened focus and concentration
Increased creativity, openness, and curiosity
Greater self-confidence and motivation
Improved mental and physical energy
Deeper sense of connection and empathy
Sharpened mental clarity, memory, and problem solving
Physical enhancement (sharper senses, greater endurance, reduction of migraines)
---
---
---
HERE'S A CLOSER LOOK AT THREE OF THE MOST POWERFUL APPLICATIONS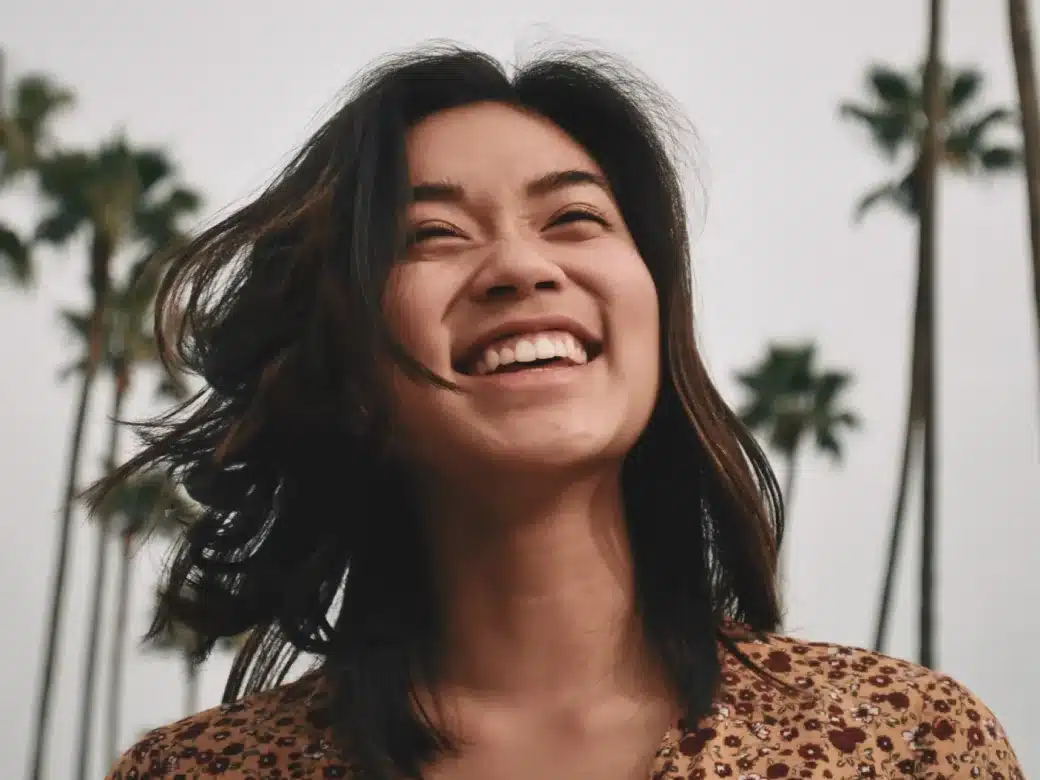 1
Mental and Emotional Healing
Our brain's default mode network sometimes triggers painful thoughts, memories, and emotions. These can replay in our minds over and over so often they can define our experience of life. Microdosing is a powerful tool to release these loops and restore mental and emotional balance.
Reduce symptoms of anxiety and depression without numbing yourself.
Break cycles of negativity and heal emotional wounds.
Enliven your senses and reconnect to purpose.
Create meaningful life changes with sustainable results.
---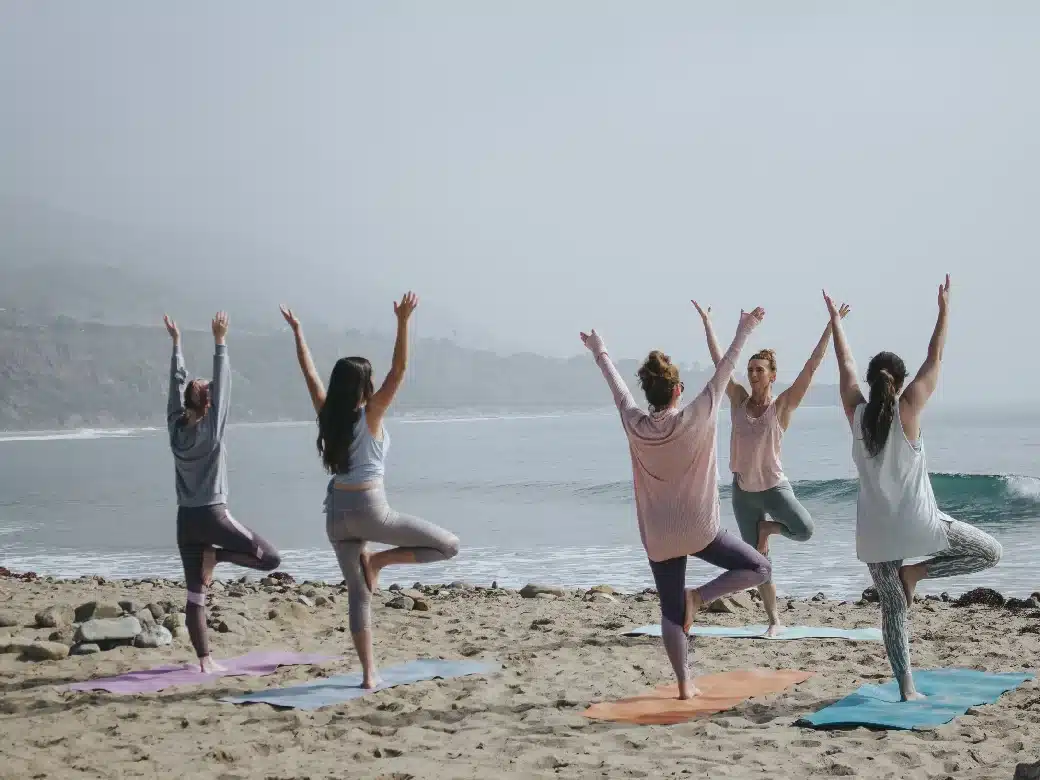 Microdosing deactivates the limiting beliefs and patterns of your DMN. This makes personal development easier and the fruits of spiritual practice far more attainable.
It opens up new creative possibilities and depths of connection––within yourself, in your work, in your relationships, with nature and spirit itself.
Accelerate your growth and create personal breakthroughs.
Transform limiting beliefs, rewrite toxic stories, and heal emotional blockages.
Deepen spiritual connection and enhance yoga and meditation.
---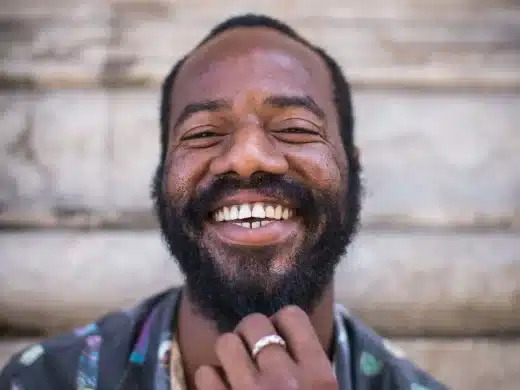 3
Peak Performance and Flow States
There is a reason influencers like Tim Ferriss, Joe Rogan, and other high-profile Silicon Valley icons promote the performance-enhancing effects of psychedelics: they work.
Access reliable flow states for peak performance in your field.
Create alignment between your profession and values.
Enhance key entrepreneurial skills: creativity, problem-solving, and emotional intelligence.
---
WHAT OUR COMMUNITY SAYS ABOUT MICRODOSING WITH THIRD WAVE
After microdosing I became a better mother. I have deeper connections with my kids, less stress and more harmony at home. I'm more empathic to their needs and more communicative of my needs in a caring and calm way.
JENNIFER M.
Third Wave's Microdosing Course helped me find the courage and knowledge to take this unconventional step in healing. It allowed me the opportunity to finally love myself and others.
MELISSA P.
I felt more relaxed and in-tune with what I was working on when I was microdosing. It allowed me to concentrate on my coding and not worry about distractions. I'm convinced microdosing is the future! Thank you Third Wave!
JEFF B., PROGRAMMER
30 days to
transform,
heal and thrive
Our guided microdosing journey will show you how
Your first 30 days of microdosing are the most important. This is when you calibrate yourself to the medicine and figure out what works for you.
Microdosing, however, is subtle. Small shifts can make a big difference in your experience.
Unfortunately, many people don't know what to pay attention to while microdosing. As a result, they miss out on many of the biggest benefits.
While baseline levels of DMN activity are totally normal, an overactive DMN often translates into repetitive thought loops, circular thinking, and fixation––it's the biological basis for limiting beliefs, being in a rut, and "inside the box" thinking.
The Microdosing Course walks you through your first 30 days of microdosing – complete with suggested activities, journal prompts, and "experiments".
Specialized content for every stage of your microdosing journey
We designed the Microdosing Course to be a game-changing resource regardless of your level of experience. Whether you're an anxious beginner or a seasoned microdoser, this system will take your microdosing to the next level.
New to microdosing?
Discover which medicine is right to you.
Get a simple, step-by-step process to dial in your optimal dose and frequency.
Learn everything you need to know about safely sourcing your medicine.
Want to take your microdosing to the next level?
Advanced tracking techniques to more reliably get into flow state.
Intention setting guidelines to align your mind with your desired results.
Microdosing experiments to get out of a rut and apply microdosing to your life in new ways.
Proven strategies to integrate movement, meditation, and creativity into your microdosing protocol.
WHAT OUR COMMUNITY SAYS ABOUT MICRODOSING WITH THIRD WAVE
The Microdosing Course relieved so much stress and helped me dip into the world of psychedelics in a gentle, safe, and intentional way. I felt a consistent sense of calm, acceptance, and appreciation for my life.
SAM K., 28 MASSAGE THERAPIST
I had been microdosing for a year and thought I had the process down. I was surprised to see how much more I had to learn. Don't do this blindly. It's important to maximize your experience and keep you safe.
SANDI G., 72, UNIVERSE AMIN DIRECTOR
Start your microdosing
journey

here

Discover what
works for you
Optimized microdosing with structure, tracking, and guidance
Psychedelics are unique because their effect depends on context and intention. Since microdosing is sub-perceptual, you need a system to get results that last.
That's what this microdosing course is all about.
WHAT YOU GET IN THE MICRODOSING COURSE:
This microdosing course is a comprehensive deep-dive into everything you need to know about using the power of microdosing to transform your life and grow into your full potential as a human.
Here is a brief overview of some of the material we will cover together:
A crash course in the neuroscience of psychedelics, behavior change, and what top researchers think about how microdosing creates such an astonishing range of benefits.
Safe, legal sourcing is one of the biggest issues for would-be microdosers. Get our comprehensive guide to discover your legal options, risks, and what to look for when sourcing your medicine.
The list of repeatable benefits to microdosing is as confusing as it is astonishing, and points to a revolutionary paradigm shift in mental health and peak performance. We'll take you on a guided tour of what's possible and how to best apply microdosing to your life.
Explore the exciting frontier of microdosing on the edge of human performance and push the boundaries of what is possible in your life.
Microdosing benefits go beyond your mind. From fighting inflammation to reducing migraines to enhancing sensory perception, open yourself to a new world of physical well-being and sensory delight.
Begin your journey with confidence with a comprehensive guide to choosing, preparing, and taking a microdose for consistent, repeatable benefits.
Create a perfect microdosing day with the four pillars of Third Wave's Protocol: intention, environment, schedule, and structure.
Find your microdosing sweet spot with our step-by-step 30-day protocol to calibrate your dose, discover the practices that work best for you, and accelerate your growth.
Create sustainable, long-lasting change with proven integration practices to lock the benefits into your daily life.
40+ New
In-Depth Videos
with Paul Austin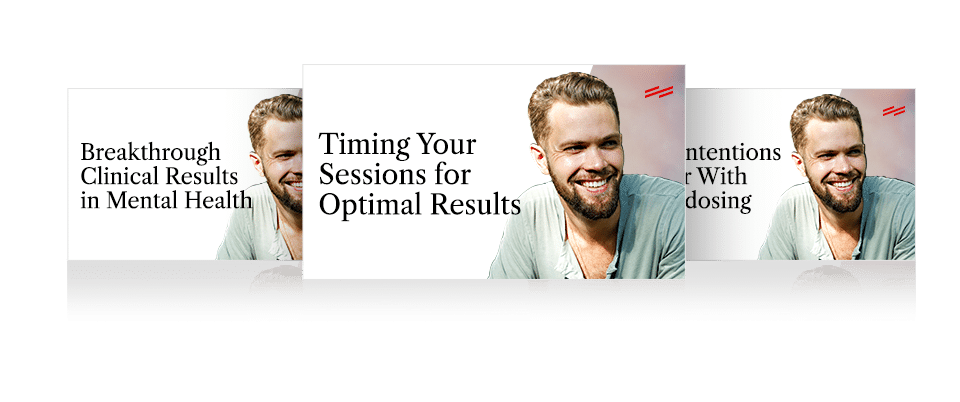 Microdosing Stories
When microdosing, I experienced so many benefits. Reduced social anxiety, better confidence when leading groups, the further flourishing of my writing practice, enhanced creativity, and more courage on a day-to-day basis. Third Wave's program gave excellent guidance. Personally, I enjoyed the journaling aspect the most.
MIKI L., WRITER
Setting an intention on the days I chose to dose really impacted my day. Just taking the dose will not fix everything. This is a process and you only get what you put into it. This is the best I've felt in over two years.
DR. L. SUNDERLAND, 40, PHYSICIAN
I have so much extra physical and emotional energy with microdosing. I don't feel so dark inside. I have more hope and less fear. For the first time, I actually believe I will be able to get off of my antidepressants. If you're thinking about joining the course, you have nothing to lose. Your life will only stay the same or get better.
DONNA C., 64, RETIRED
The moment I started taking a microdose I noticed that I could solve problems significantly more easily. I could write slide decks and presentations much faster and easier because I was thinking holographically. I could see entire problems, complete presentations, whole arguments––beginning, middle, and end––all at once.
MARK S, BUSINESS CONSULTANT
I've been in a creative slump for a couple of years and badly I needed to break out of it. The Third Wave course has been my structure, support, and inspiration for that personal overhaul. Microdosing helps me turn down the dial on my self-doubt and self-reproach and let ideas play together in my consciousness and subconscious. It's the sensation of dilating my imagination.
KIM W., 49, EDITOR
I struggled with severe depression for 10 years. I tried every medication and therapy out there. Even electroshock therapy. Nothing helped. After microdosing, I've honestly never felt better in my life. So grateful to Third Wave for putting this course out there.
MAX T., 28, STUDENT
Try it
10 Days Risk-Free
We recognize that microdosing is not for everyone. You may be curious but uncertain if it's "your thing".
That's why we offer a 10-day
100% Satisfaction Guarantee.
This way you can put aside any anxiety and try the entire program with zero risk.
If you're not 100% satisfied with the Microdosing Course, we will refund your purchase, no questions asked, no hassles.*
That means you don't have to say YES, right now.
You only have to say MAYBE. Check it out. See how you like it. If it's not for you, then you get all your money back and at least you know.
EXCLUSIVE BONUSES
Expand Self-Awareness and Mindfulness with our Microdosing Workbook and Tracking Template
This microdosing course is an active process. Our microdosing workbook gives you exercises, prompts for self-reflection, and clarification questions to help you integrate your experience.
PLUS, you get access to our custom tracking template to help you zero in on exactly what works for you.
Exclusive Third Wave Community Discounts
When you join the Third Wave community, you also get special discounts from our strategic partners, including industry leaders in wearable technology, holistic health, supplements, and more…
You can save hundreds of dollars on world-class products to elevate your body, mind, and spirit.
This includes companies like:
Apollo
Hearthstone Collective
Kraken Kratom
Ora Cacao
Four Visions Marketplace
Mycodrops
… and more
Access to Our Library of Expert Interviews
Microdosing opens up a doorway, a path through your challenges to your highest potential as a human being.
Your journey is unique to you.
To support you to the highest level, we're including interviews with some of the world's leading experts, practitioners, and researchers on how to use microdosing in any area of your life.
This is a rare opportunity to hear unfiltered opinions these experts and leaders do not share in public.
Connect and Get Support In Our Exclusive Membership Community
It's difficult to speak about microdosing with others. The social taboo around psychedelics can damage relationships and reputations.
That's why, when you purchase your Microdosing Course, you also get lifetime access to our private community forum.
It is 100% anonymous and secure. Your safe space to discuss openly, ask vulnerable questions, and get honest, compassionate feedback.
Macrodose Bonus Module
A special training on preparing for and integrating macrodose experiences into your life, and the unique role microdosing can play to get even more value from a transformational experience.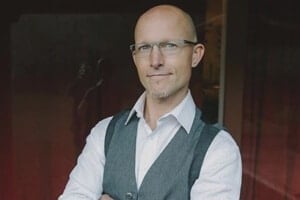 How microdosing helps us grow from crisis
Dan Engle, M.D.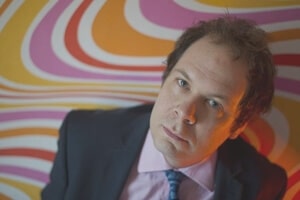 How to balance microdosing psychedelics with antidepressants
Ben Sessa, M.D.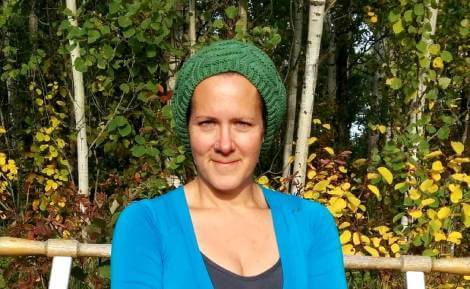 The intersection of microdosing and psychotherapy
Tarzie McLean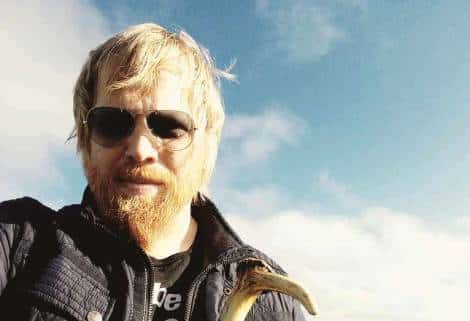 Microdosing and homo sapiens 2.0
Peter Sjöstedt, Ph.D.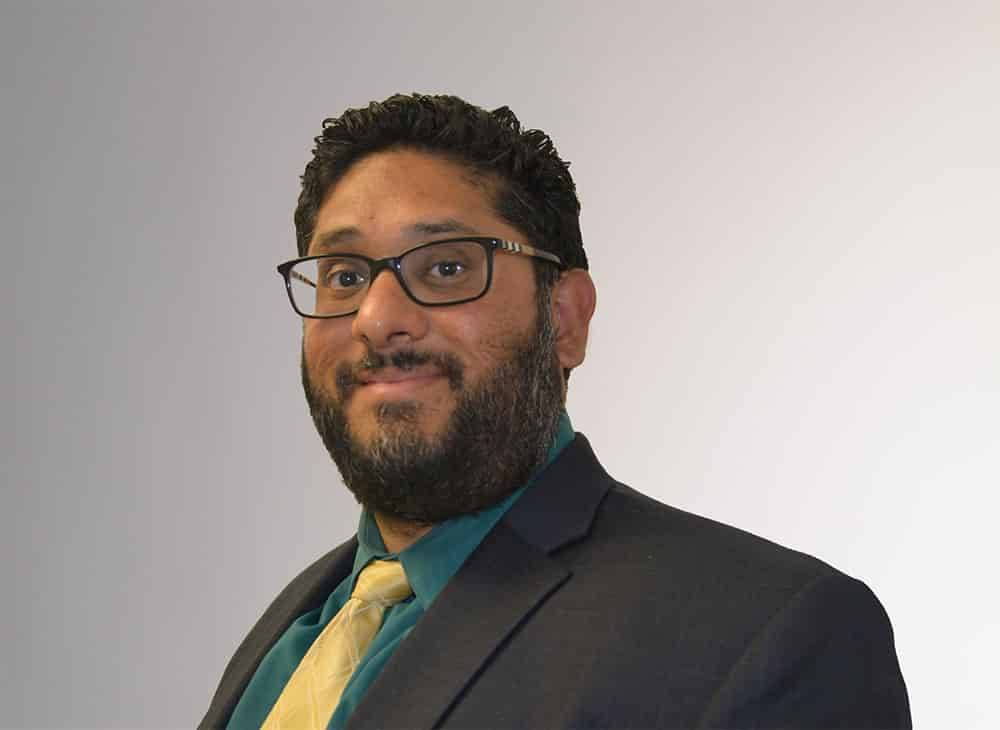 How microdosing helps you to heal from childhood trauma
Sohail Malek, M.D.
And many more…
Lifetime Access
to All Course Content, Upgrades, and Addition
We regularly update our material with the latest information from researchers.
When you purchase your Microdosing Course, you will get lifetime access to all our course content, including all future updates, additions, and interviews.
WHAT OUR COMMUNITY SAYS ABOUT MICRODOSING WITH THIRD WAVE
With microdosing I'm in a better mood overall with more empathy for others. Just do the course, you'll be a better person for it!
JOHN S., 53, GRAPHIC ARTIST
Third Wave's content is superior to every other source out there. After the course I became––and remain––more communicative and emotionally accessible.
ROBERT B., 76, RETIRED
Micodosing helped me heal from past traumas and get unstuck. I feel lighter and unburdened. If you are fearful about microdosing then that is exactly a good reason to try it.
JINI P., 40, FASHION DESIGNER
Special Bonus:
Third Wave's Ultimate Guide to Safely Sourcing Psychedelics
The single greatest challenge for most people who want to explore psychedelics is finding the medicine. But without full knowledge of what to look for, you can potentially put yourself at risk.
That's why we decided to compile a single guide on how to safely source psychedelics.
Here's a look at what's inside this 80+ page guide:
How to find powerful plant medicines in unexpected places, from foraging to your local garden store.
Links to ethical retailers who legally source their medicines from Indigenous populations.
Little-known, inexpensive (and legal) alternatives to classic psychedelics, with virtually zero difference in the subjective effects.
Powerful plant combinations that can deepen and amplify any psychedelic experience.
Strategies on how to stay safe online.
Bonus resources, including some stellar recipes you're sure to love!
Access to our free library of ultimate guides to almost every psychedelic medicine in the world, so you can journey with confidence (know exactly what to expect, background history, what dose to take, and contraindications).
And MUCH more…
Microdosing is a tool proven by research to help you in almost any area of life you can think of…when used skillfully.
A structured microdosing practice has changed the lives of thousands of people. It can do the same for you.
Who might you become? What's your next level? Will you push the envelope and see what's possible with microdosing?
It's your choice.
So what will you choose today?
FREQUENTLY ASKED QUESTIONS
Microdosing is a low-risk way to take a first step into the world of altered states of consciousness.
By following our step-by-step process, you will learn how to find exactly what works best for you and integrate these tools without needing to change your day-to-day activities.
The Microdosing Course will walk you through all the basic education about psychedelics to alleviate any misgivings or fears you may have about trying them.
We will also provide specific advice for first-time users to mitigate any risks and maximize the benefits at the beginning of your protocol.
Psychedelics are NOT like supplements or prescription drugs. They are much more subtle and responsive to the way you use them.
Your environment, your mindset, your body, the activities you choose to engage in, the people you interact with, the frequency of use, and the way you integrate the experience are all important factors in your results.
No, we do not help you source illicit substances. We only provide education and guidance.
We do, however, provide information on legality and present multiple options available to you for sourcing, including a few creative online options.
Our current community members have gone through the process of sourcing for themselves, and if you choose to microdose you will need to do the same.
Enrolling in this course does not mean you have to microdose. We provide you with a comprehensive, step-by-step education, including health risk factors, so you make the right decision for you. The decision to microdose is yours.
Absolutely. Many of our members were already experienced when they joined, but never approached psychedelics with a thorough or systematic framework to optimize for specific outcomes.
This course incorporates the latest research from multiple disciplines, including flow states, trauma, holistic wellness, and the frontiers of personalized health. It will give you new perspectives, methodologies, and inspiration for your microdosing protocol.
We are not doctors and do not give medical advice. Your decision to inform a therapist is entirely up to you. We do, however, have specific content that addresses working with therapists, coaches, and medical professionals while microdosing.
You are also welcome to discuss this topic in our private membership forums and hear from other members' experiences with microdosing and therapy.
This microdosing course is designed to go at your own pace. There are 60+ hours of core content. You can finish it in a weekend or stretch it out over a month. We have over 20 hours of expert interviews and bonus content for you to explore and continue your journey after completing the course content.
If you can log into your email account and use YouTube, you'll be able to navigate the course. Everything is streamlined and simplified for ease of use. There are no special skills or extra technology required. If you ever have trouble, our tech support team is happy to assist you any way they can.
LEARN TO MICRODOSE
Begin your microdosing protocol
$197
What's included:
Third Wave's complete Microdosing Course
Microdosing Workbook and Tracking Resources
Macrodosing Bonus Module
Library of Expert Conversations
Exclusive Third Wave Discounts
VIP Access to the Third Wave Community