Empower Your Physiology
For Personal Growth,
Transformation, Trauma Release,
And Simply Feeling Alive
Your body is your biological foundation to experience life.
How it functions – whether you're feeling ideal or "off" – colors your experience of the world.
Your physical body impacts the mental, emotional, and spiritual.
We want to show you how nutrition can support your work with psychedelics.
Theory To Practice:
Optimizing Psychedelic Transformation
With Neural Nutrition
Many practitioners in the personal development, therapy, and psychedelic spaces treat the concept of physical wellbeing in vague and abstract ways.
The reality is your emotions and physiology are in a constant feedback loop.
They constantly influence and reinforce each other in ways that are not always obvious.
Are you overwhelmed with life or do you have subclinical hypothyroidism?
Do you really hate your job, or is there a core cellular metabolism issue sabotaging the natural hormones and neurotransmitters that fuel happiness?
Do you lack motivation, or is your life full of inflammatory, energy-thieves that make you feel lethargic and depressed?
Our environment – including our diet, sleep, light exposure, toxic load, stress, and lifestyle – provides epigenetic inputs that either help or harm us.
Once you establish a firm biological baseline, you can feel confident that hormonal imbalances, nutrient voids, or neurological issues aren't holding you back from big breakthroughs.
Get
Third Wave's
Foundations Kit
Practitioner-Grade, Third-Party Tested, and Lab-Validated
A Complete Supplement System
to Enhance Emotional Balance,
Holistic Wellness, and Peak Performance
This kit was specifically designed with the help of expert nutritionists and high-performance health coaches to support your nervous system to integrate the neurological shifts facilitated by psychedelics.
These are the exact same products prescribed by functional medicine doctors.
OUR SUPPLEMENT SYSTEM INCLUDES:
Vitamins A, E, D, K
Magnesium glycinate
A mineral & electrolyte blend
Advanced B-complex
Each one of these all play essential roles in neurological fitness, metabolic health, and energy production.
Each product is optmized for maximum absorption and bioavailability.
Or, if you're feeling adventurous, feel free to explore the entire library of products.
Disclaimer:
The information provided is not medical advice or meant to be a substitute for advice given by a qualified health care professional. It is recommended that before you make any changes to you your health or physical fitness regimen in any capacity you consult with a qualified healthcare professional.
How To Purchase
The supplement world is notorious for unethical business practices and low-quality products. That's why we partnered with a high-quality practitioner grade dispensary to give you the highest quality support possible.
Providing this level of quality means you must create your own account to place your order.
Here are 5 simple steps
to make your purchase:
Go to the Third Wave Nutrional Systems Dispensary portal here (or just click the button below)
Set up your account
Login to your account portal
Search for & add "Third Wave Foundations Kit" to your cart
Complete your purchase
Our Nutritonal Systems Philosophy
The physical integration piece in transformation is an overlooked, undefined part of personal development and healing.
Third Wave's Nutrition Systems Supplement Dispensary is our solution.
Our goal is to provide you with more tangible solutions in the physical realm of integration as part of a larger holistic framework for transformation. The Third Wave Nutrition Dispensary is a natural extension of this foundation.
Unlike other outlets, we do NOT promote certain brands for affiliation. We offer you a dispensary full of hundreds of high-quality brands to choose from.
Every single product is lab-validated, third-party tested, and practitioner-grade ensuring quality, purity, and transparency.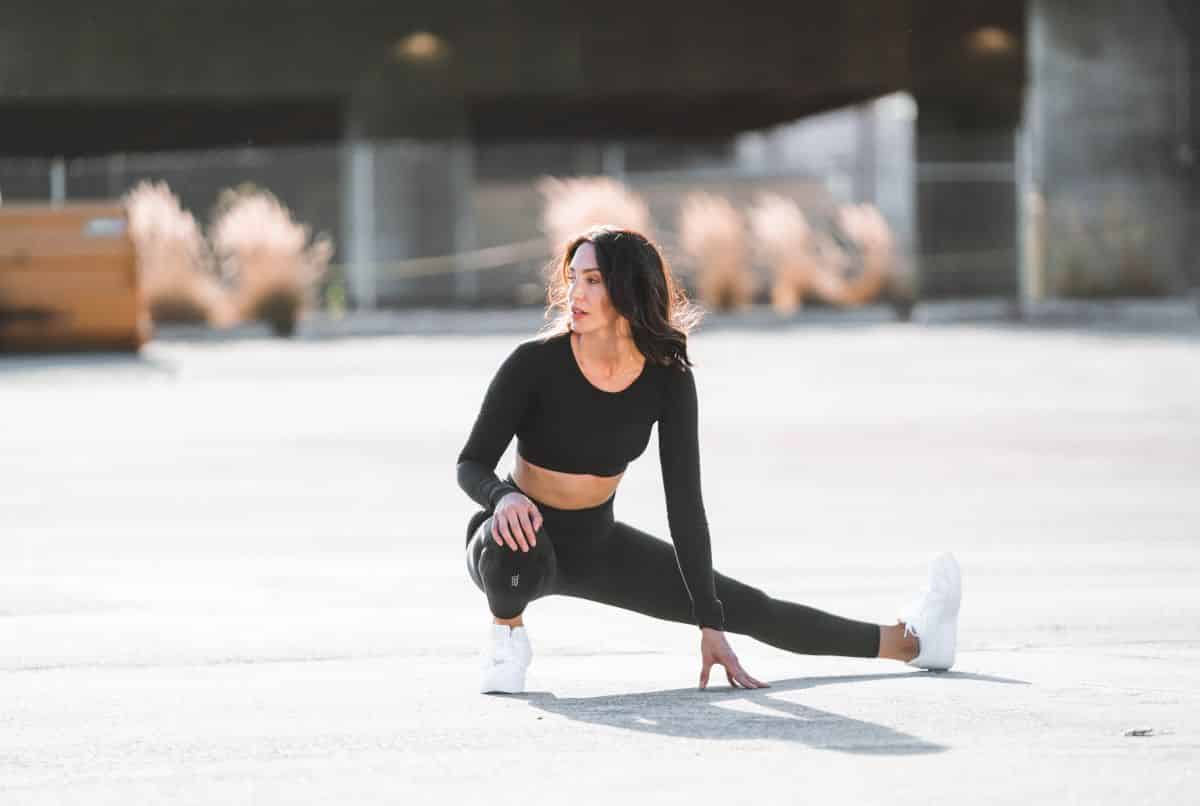 Don't Know Where To Start?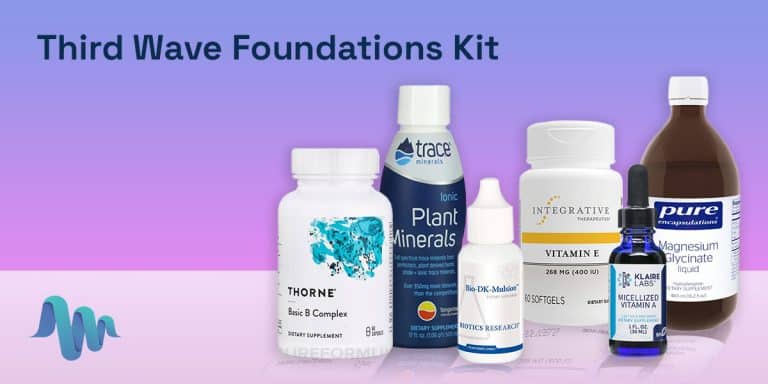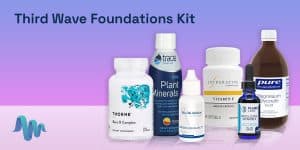 1. Click here to visit Third Wave's Supplement Dispensary sign-up portal
2. Enter your email address and click "Submit" to register for an account
3. Sign in with your login credentials
4. Click "Add all to cart" to purchase the complete Foundations Kit or choose individual supplements
Our hope is that through more resources and education, we can help provide you with a deeper understanding that can yield tangible results in your path to a happier, healthier you.