The Microdosing Experience
Six Week Immersion Program to Master the Skill of Microdosing and Accelerate Your Healing Path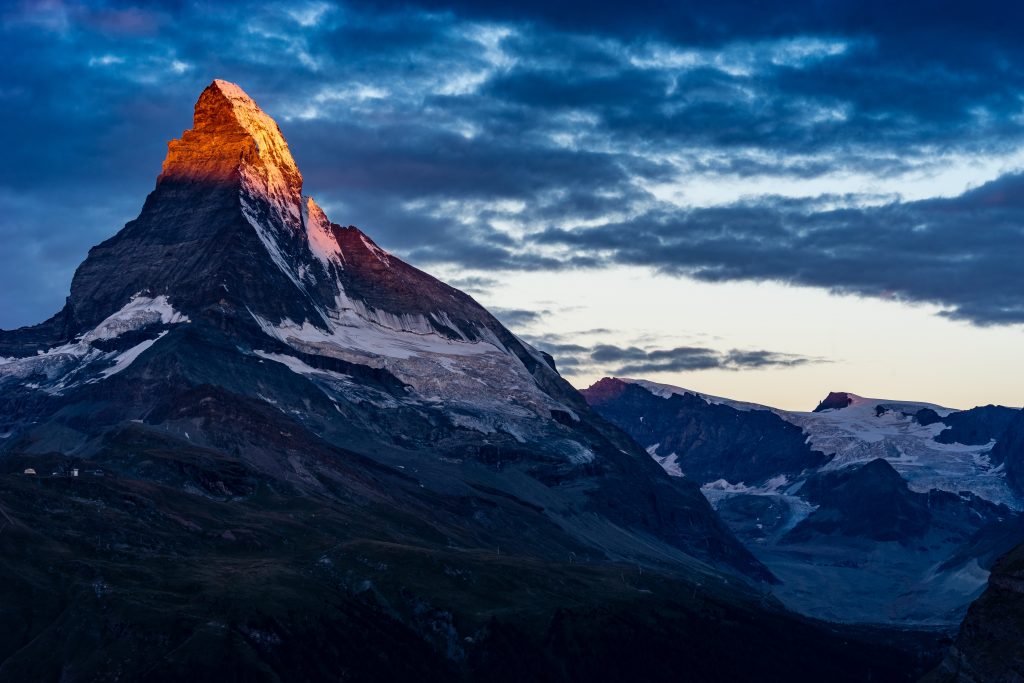 Transform Fragmentation and Distraction to Wholeness and Purpose
We have been given a unique view into ourselves over the last 12 months.
Without our usual routines and comforts, aspects of Self that have gone unseen and unheard for too long are closer to the surface. More accessible.
While challenging in many ways, this can be a catalyst for healing, growth and resilience.
This is an opportunity to transform fragmentation both within and without.
To transmute distraction and stagnation into purpose.
To become whole.
This potent moment can become your gateway to healing, growth, and transformation.
It is an opportunity to…
Release challenging emotions and deepen self-awareness
Cultivate powerful new skills to disrupt patterns of numbing, avoidance, and addiction
Understand and weed out the deep roots of self-sabotage and doubt
Discover new found clarity, direction, and purpose
Reconnect to joy, beauty, and flow
Break through inner blocks to inspire and reinvigorate your life
You Don't Have to Do It Alone
One of the most powerful actions we can take in this period of disconnection is to reconnect at a new level with like-minded souls, lifting each other up into a lighter, more integrated, and holistic way of being.
Psychedelics are a powerful tool for accelerated personal, spiritual, and professional growth…
…but psychedelics don't work alone.  
Your mindset, habits, and personal practices are crucial in using this unique medicine.
We are here to teach you how to do that and to support your ongoing healing journey.
The Microdosing Experience
This is a live six-week immersion program using microdosing, intention, and breathwork as tools for accelerated growth:
Personally, Professionally, and Spiritually. 
The program unfolds in 3 phases:
Phase 1 is preparation, with a focus on creating clarity, group connection, and preparing for a breakthrough experience.
Phase 2 is a guided breathwork ceremony to take you deeper into yourself, catalyzing your breakthrough experience.
Phase 3 is perhaps the most important: integration of your breakthrough ceremony with microdosing, coaching guidance, and community support.
Through our Microdosing Experience, we help you ground your new insights, connections, and perspectives to improve the quality of your day-to-day life.
This leads to a broad range of benefits that can last long after the medicine is gone. The most commonly self-reported ones include:
Elevated mood
Reduced general and social anxiety
Fewer symptoms of depression
Heightened focus and concentration
Increased creativity, openness, and curiosity
Greater self-confidence and motivation
Improved mental and physical energy 
Deeper sense of connection and empathy
Sharpened mental clarity, memory, and problem solving
Physical enhancement (sharper senses, greater endurance, reduction of migraines)
Pain reduction without pharmaceutical medications
Integrating Cutting-Edge Research on Psychedelic Transformation and Healing
Drawing upon Third Wave's extensive network of researchers, therapists, and coaches, the Microdosing Experience is intentionally designed for long-lasting impact in your life.
We work together to empower yourself with tools to walk your unique path.
Each week you will have a live class focusing on a different theme that takes you deeper into the transformational potential of microdosing. Following the class, there is a weekly Q&A to help you address any issues and optimize your microdosing experience.
Here's how the program is organized:
Week 1: Clarifying Purpose
Purpose, desire, and intention fuel our personal growth and evolution. Psychedelics are substances that make you highly suggestible to change. In leveraging thought exercises and journaling prompts, we help you move closer to authentic purpose and deep desire.
Week 2: Eliminate Distractions
Where attention goes, energy flows. By mindfully pruning away external distractions as preparation for your breakthrough ceremony, we generate more energy to fuel your goals and intentions.
Week 3: Setting Your North Star with Breathwork Ceremony
Breathwork ceremony is a potent catalyst for healing, transformation, and visionary inspiration. We will guide you to create safe, sacred space at your own location. With the power of breath and sound, you can enter into an altered state and uncover your new North Star.
Week 4: Vulnerability and Accountability
The Breakthrough Ceremony can stir up repressed emotions and powerful realizations. It takes time for us to fully process and understand the meaning and value of the experience. By being vulnerable and holding space for the community, we rediscover how to be a whole person.
Week 5: Integration
Unless we actively integrate our Ceremony experience, the lessons, the truths, and the visions can fade away like a dream. Drawing from time-tested practices of transformational psychotherapy, we help you ground your insights into your daily life.
Week 6: Sustainability
What you discover in the Microdosing Experience is just the beginning. We will show you how to forge your path forward, building on the momentum you created to take full ownership of your future.
"More Resilient, Motivated, Creative, and Joyful"
What past participants say about The Microdosing Experience
"The Microdosing Experience completely reshaped my perception of my personal identity, allowing me to see more possibilities in my life. I feel more resilient and emotionally attuned."

– Antonio
"It's especially great to have a community of people who are going through the same thing you are. And I'm not normally a "group" person. I didn't want the program to end!"

– Cheryl
"The Microdosing Experience changed my life in such a positive direction: I have more energy; I am more motivated in life; I have a more positive outlook on life"

– Donna
"Since the Microdosing Experience, I have significantly less resistance in my life and work. I worry less and am more creative. My health is back on track. I have more joy. I have more mental space to make smart choices. Even my tennis game improved!

– Michael
Five Pillars for Safe, Sustainable Transformation
We designed this program to be both gentle and powerful. Each of the 5 pillars of the program plays an important role in your experience.
Let's look at how the different elements of the program work together:
Immersion, Community, Breathwork Ceremony, Structured Microdosing, and Integration. 
Deepening Connection and Growth Through Shared Immersion
Microdosing opens up our usual filters and relaxes judgmental thinking.  It opens our hearts to deeper and more authentic ways of relating –– both to ourselves and others. That's why going through this process as a group immersion is so valuable.
Our individual journeys are reflected and amplified by the tribes we participate in.
It's an opportunity to learn from each other's challenges, and to better understand both ourselves and humanity.
The group acts as a growth accelerator.
And more importantly, after months of lockdown and social distancing, you have the opportunity to create deeper, more authentic connections with others who understand your experience.
Safe Space for Open Dialogue Without Risking Your Reputation
As part of the Microdosing Experience, you get access to our private Slack group so you can connect, share, and support each other away from the prying eyes of social media algorithms.
This is a safe and secure space. You can openly discuss your process, concerns, and questions without fear of judgment or reputational risk.
Plus, you'll get lifetime access to Third Wave's private membership community so you can continue to connect with like-minded souls long after the program's close.
Safe space is especially important in our current climate of culture polarization and fracturing.
Peak Experience Through Breathwork Ceremony
The Microdosing Experience builds momentum towards a powerful breathwork ceremony.
While microdosing can be a stand alone protocol, we offer the powerful opportunity to work with a seasoned breathwork practitioner to deepen your experience and enhance your potential for healing and transformation.
Breathwork is an ancient practice. Its modern resurgence was developed by Stan Grof, the godfather of LSD psychotherapy, following the onset of psychedelic prohibition.
With driving music, deep rhythmic breathing can create a powerful altered state of consciousness remarkably similar to a macrodose psychedelic experience.
Facilitated By Philippa Wilkin
Our guest facilitator Philippa is a highly experienced Transformational Breathwork facilitator and has worked extensively with Synthesis, a leading psychedelic retreat center based in Amsterdam. She has a deep understanding of the healing potential of altered states and how breathwork can work with psychedelics to create extraordinary breakthroughs.
She will guide you to create a sacred space at your own location where we will all go through the breathwork ceremony together.
The Microdosing Experience helps you make the most from your experience with a powerful combination of guided preparation, expert support, community, and microdosing.
Together it creates the perfect container for deep work, profound healing, and personal realization.
This is the turning point in Third Wave's Microdosing Experience program.
Integration and Optimization for Lasting Transformation
After the breathwork ceremony, we will focus on integrating your experience and moving forward with positive action.
Integration is an essential step to ensure your ceremony isn't just "another experience". Instead, you will have the necessary traction to creating positive, sustainable changes in your life.
Harnessing the Power of Structured Microdosing
A structured microdosing protocol helps you sustain the "afterglow"  of the breathwork ceremony for weeks instead of days.
It is a powerful tool to help bring the experience of the ceremony into your daily life.
Our process is designed from the ground up with input from therapists and psychologists for sustainable transformation and accelerated growth. But the journey doesn't stop there.
The next step is ongoing optimization.
With guidance and feedback, we will help you to refine the skill of microdosing as a tool to uplift your daily life as well as sustain deeper transformational experience
That way you can continue your own self-directed journey with microdosing for emotional healing, accelerated growth, enhanced creativity, and higher performance.
Meet Your Microdosing Experience Guides
Paul F. Austin is the founder of Third Wave, the world's most trusted resource about microdosing.
After several meaningful experiences with psychedelics, Paul set out to change the cultural conversation around these powerful compounds, helping others experience the power of psychedelic medicine for themselves.
His work has been featured in The New York Times, Forbes, BBC, and dozens of other leading publications.
Paul has worked with hundreds of individuals, coaching them on how to utilize microdosing protocols to heal, grow, and optimize their lives.
After working intimately with the worlds' best psychedelic researchers, therapists, entrepreneurs, scientists, and luminaries, Paul has condensed and combined the best practices of what he has learned into The Microdosing Experience.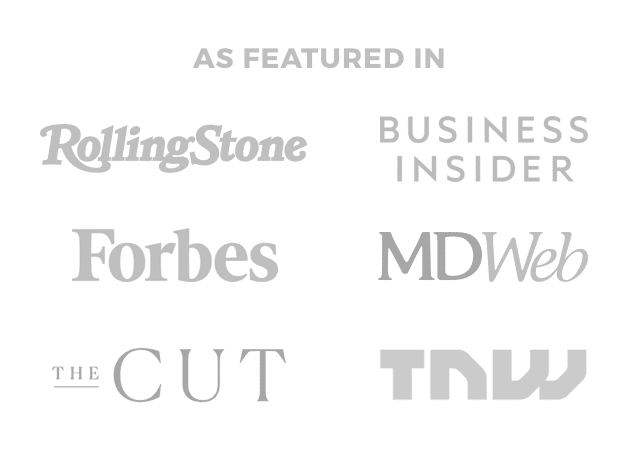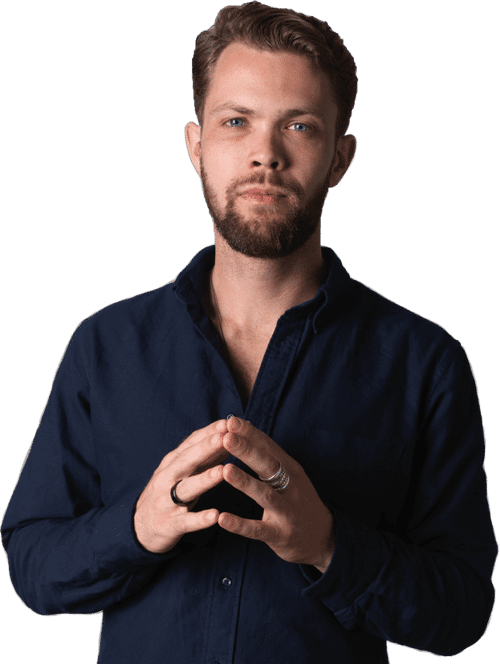 Matt is a health consultant and movement-based trainer out of the Los Angeles area. After years of being sick, anxious, and depressed, he set out in search of answers. His journey to health and healing eventually led him to plant medicine and deep healing work. Matt uses an integrative mind-body approach to optimal well-being that incorporates science-based health, nutrition, mind-body practices, and mindfulness along with deeper emotional processes facilitated by psychedelics.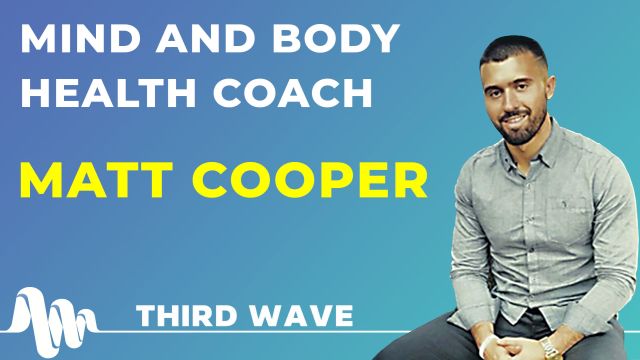 Jonathan
Microdosing Experience Student
``Third Wave is a pioneer who has been consistently putting out some of the best stories and conversations around microdosing to help drive this social movement. They are truly committed to revealing the truth of what this medicine can do for humanity.``
Cheryl
Microdosing Experience Student
``It's very clear to me that Third Wave do their research and knows their sh*t. They practice what they preach and engage with the work on a deeply personal level.``
Michael
Microdosing Experience Student
``Third Wave is a vanguard in this space. They are incredibly knowledgeable about the process and benefits and have a gentle, reassuring approach to this topic.``
BONUS: Master Classes with Our Special Guest Coach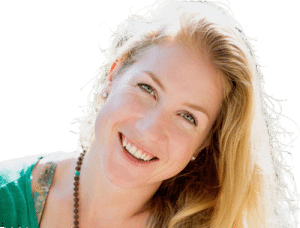 "Breakthroughs with Transformational Breathwork" with Philippa Wilkin
Philippa will guide us through a 2-hour breathwork ceremony, bringing you into a deeply altered state without the use of psychedelic substances.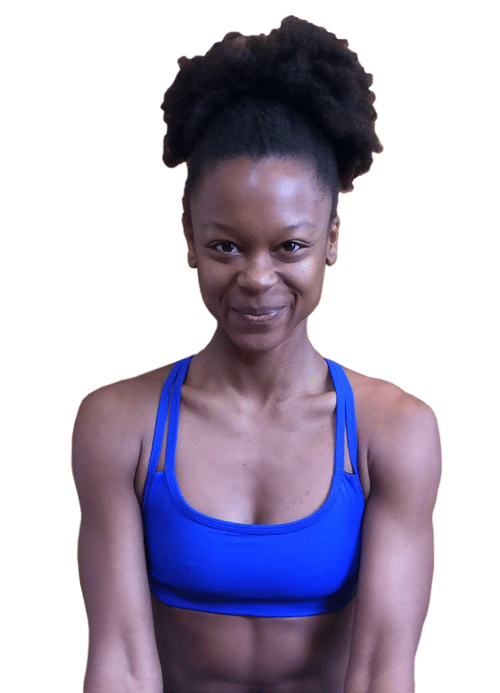 "Microdosing, Yoga, and the Neuroscience of Change" with Tara Zinnamon, Ph.D.
Join Tara Zinnamon, Ph.D. for an immersive class on the intersection of microdosing, yoga, and becoming the change you wish to see in the world. Tara will guide our class through a transformative experience yoga while microdosing, book-ending our session with integrative knowledge from her studies at the intersection of neuroscience and behavioral change.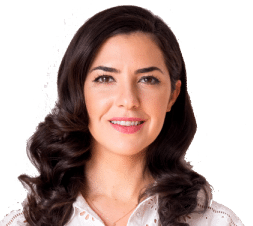 "Psychedelic Medicine and Optimal Well-Being" with Molly Maloof, M.D.
Learn about the cutting-edge research on psychedelic medicine and how to integrate these powerful tools for optimal well-being. Dr. Maloof will teach her Master Class on why psychedelics are so useful for healing, and how we can utilize the 'afterglow' period to make long-term changes to our health and well-being.
If you'd like to know more, visit Dr. Maloof's website.
Optimize Your Experience With Third Wave's Microdosing Course
Psychedelics are unique because their effect is dependent on context and intention, often referred to as "set and setting."
Because microdosing is sub-perceptual…
…structure, tracking, and guidance are even more important to get the full benefits. 
That's why you also get access to Third Wave's Official Microdosing Course as part of your purchase.
Redesigned and upgraded, our course integrates the latest psychedelic research, transformational psychology, and timeless wisdom traditions into one simple and easy to use framework.
This is everything you need to optimize and evolve your microdosing.
You'll get:
The ins and outs of optimizing the Microdosing Eperience for your personal needs and goals
First access to emerging frameworks for using a data-driven approach for microdosing (including which tools are best to use)
Our custom microdosing workbook so you can track the metrics that matter and optimize your microdosing protocol to your needs
How to choose the right psychedelic substance for your microdosing protocol
Leveraging the synergistic (and often misunderstood) relationship between microdosing and macrodosing
Access to our private Expert Library, with over 20 hours of candid interviews from luminaries of the psychedelic renaissance
Plus…
How to Ethically, Legally, and Safely Source Your Medicine
One of the most common questions we receive is about how to source medicine for microdosing.
As a part of our microdosing course, you also get a special module specifically about sourcing medicine and legal concerns.
We will provide insight into how you can discreetly get the materials you need for microdosing.
What our community says about their Microdosing Experience
"This is like a graduate course in the use of psychedelics and microdosing."

– Lauren
"I felt so much less isolated by connecting with people from other countries during the pandemic. Sharing the experience with such a wide range of people was incredibly beneficial mentally, emotionally and spiritually. I learned so much more than on my own."

– Hannah
"It's important to know that there are others like you out there. People who are along a similar journey, who want to be vulnerable and share the things they're working on. It created a supportive container for self discovery."

– Antonio
"With such a resurgence in psychedelic science it's easy to get overwhelmed with information. The MDE program makes it easy to learn the essentials. It's especially great to have a community of people going through it with you. I didn't want the experience to end!"

– Donna
The Microdosing Experience Program Details
This is the most comprehensive program we offer at Third Wave.
The Immersion Calls happen every Thursday at 10am PST and last approximately 90 minutes.
Here's everything you will get when you join the program.
Six Live Immersion Calls
Three Master Classes
Access to Third Wave's Microdosing Course
Breathwork Ceremony
Private Slack Community for Connection
Lifetime Access to Third Wave's Member's Forum
Expert Interviews
Ceremony Booklet
You want a "quick fix" for life's problems. This is not a miracle cure. This immersion program requires active participation. The effects of psychedelics can be unpredictable and

we cannot guarantee any specific results.


You want a substitute for professional medical advice. While microdosing can aid in certain conditions,

we do NOT offer medical advice or therapy.

Psychedelics are not a panacea but a tool for illuminating issues to be resolved. The commitment to being present with difficult emotions, to seek additional support if needed, and to trust the process is paramount.




You want a substitite for professional mental health guidance.

While microdosing can help with mental health issues in powerful ways,

this program is NOT a replacement for professional mental health advice

. If you have serious mental health issues, consult with your mental health professional.




You want personal hand-holding. The Microdosing Experience is a group immersion experience. If you would like more personalized, individual support, please check out our

coaching package here

.
An Exclusive Opportunity With Limited Availability
In order to serve you at our highest ability, the Microdosing Experience Program is limited to just 50 people. This is as large as we can make it without sacrificing the intimacy and authentic connection essential to the process.
In the face of the global and personal challenges we all face, the resilience you will cultivate through this program is more important than ever.
If you feel in your heart that this program is the right fit, we encourage you to act quickly.
Have questions or concerns?
Book a call with our community director!
We understand that deciding to microdosing can be a big decision. 
If you're not sure if the Microdosing Experience is right for you, or have other questions or concerns, don't hesitate to reach out. 
Our priority is to help you to make the right decision for YOU. 
Just book a call with the link below
A Note On Our Intake Process
Once you complete your payment, we will send you an intake form.
This is an important and required part of the process. The intake form helps us understand your current situation, your goals, and your experience with psychedelic medicine.
Based on your responses we will adapt the course curriculum and coaching framework to fit your needs.
If for any reason we feel that you may not be a good fit for the program, we reserve the right to cancel your enrollment and issue a full refund.
FAQ
What if I can't find the actual substance for microdosing? Will the course provide it for me?
I would like more 1:1 guidance, what are my options?
What if I can't attend one of the calls?
What if I've already done a microdosing protocol?
What if I've never done psychedelics before?
Are there any conditions or reasons why I shouldn't take the course?
Why are you doing breathwork instead of a macrodose of psychedelics for the ceremony?
Am I eligible for a refund?
*Participant names have been changed for privacy.