Third Wave's
Microdosing Coaching Program
A science-based, step-by-step process to elevate your body, mind, and spirit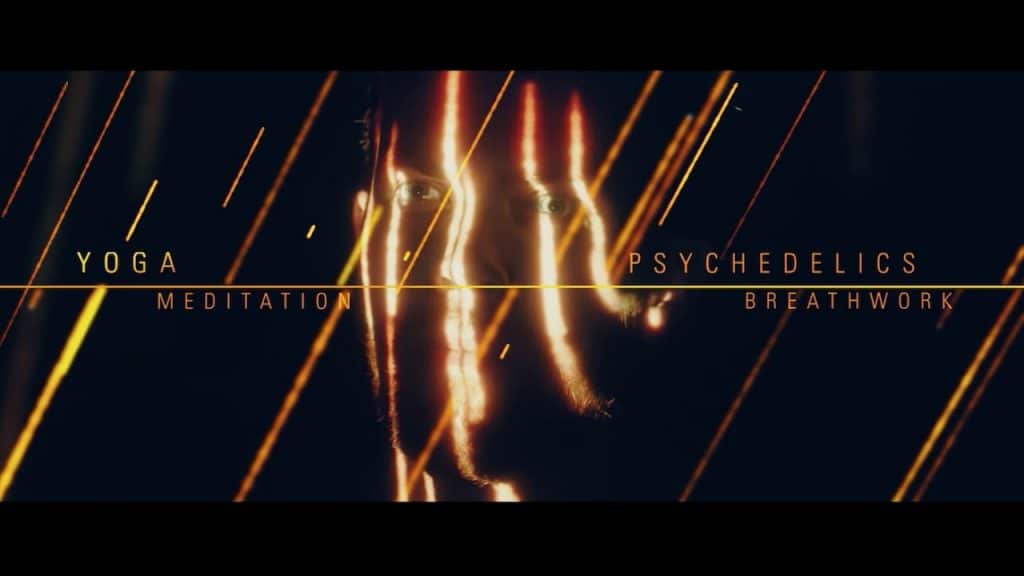 Get access to our online course, instructional videos, private forum, expert interviews, workbook and tracking dashboard. Then work with your coach to create a personalized protocol.
Would you like 1:1 guidance to help you create the perfect microdosing protocol?
After personally coaching hundreds of individuals through microdosing journeys, I've come to a surprising conclusion:
Leveraging psychedelics to achieve specific outcomes is a SKILL.
And like any skill, feedback, mentorship, and expert guidance are the most effective way to avoid mistakes, quickly move through unexpected challenges, and cultivate mastery. 
Find your microdosing sweet spot with advice you can trust
We've trained our experienced coaches in the Third Wave's unique microdosing Protocol.
They know the psychedelic landscape intimately –– the highs, the lows, and everything in between. They understand the range of challenges, emotions, and fears that can come up. And they know how to help you move through them with grace.
Our coaches are also well-versed in several supporting methodologies, from nutrition to emotional integration, from mindfulness practices to mind-body disciplines. They have access to a powerful tool kit to help you find your microdosing sweet spot and set yourself up for lasting success.
How Microdose Coaching Works
Your relationship with your coach is a dynamic partnership that evolves based on your specific needs.
The coach can hold your hand each step of the way with specific recommendations and exercises based on your goals and experience.
Or they can be there purely for emotional and psychological support.
They can help you refine your tracking and optimization or gain a valuable perspective on the blind-spots holding you back.
(microdosing can provide invaluable insight into your emotional processes)
Your coach is here to serve your needs, not conform to a regimented program.
Whether you are entirely new to microdosing, have some psychedelic experience in the past, or are a working professional and want to integrate microdosing into your workflow, our coaches are an invaluable ally in your microdosing journey.
What You Get With Third Wave's Microdosing Coaching Package
In Third Wave's microdosing coaching package, you get three 1:1 coaching sessions.
Introduction and preparation: in your first call, you get clear on your situation and goals. Your coach will give specific recommendations and work with you through any potential fears and anxieties.
Experience and best practices: After your first session or two, your coach will help you process the experience, give further suggestions and methods to try, and address any issues that came up.
Integration and optimization: In many ways, this is the most important of all three calls. Your coach will focus on integration and zero-in on what is working for you, what to avoid, and your very own custom-designed microdosing protocol specific to your needs.
Our goal is to empower you with a customized toolkit to use microdosing in your ongoing personal and professional evolution.
Just click the button below to enroll:
Third Wave's Flagship Microdosing Course
As part of your purchase, you also get lifetime access to Third Wave's Flagship Microdosing Course.
We go way beyond the basic one-size-fits-all model to give you step-by-step instructions to personalize your microdosing experience to your unique body, goals, and situation.
Simplified, streamlined course structure to get you started faster.
40+ new videos with simple, clear explanations for every topic around microdosing.
Detailed, step-by-step walkthrough of your first 30 days of microdosing to get you started the right way.
Particular focus on personalizing microdosing to your goals, so you get what you want out of your experience.
This course is the world's most comprehensive guide to applying the transformational power of microdosing to your goals, dreams, and life.
"Microdosing restored my moods and outlook on life."
Simone B.
"Microdosing 'kicked' me out of my rut of repetitive negative thought patterns, easing my depression and anxiety. I felt a sense of elated mood, and it helped me with focus. I had a certain openness and confidence that was noticeably different."
Mina A.
"The inner critical voice, which can be so debilitating, goes quiet, and I feel more in my body. My world expands, and love has a way in."
Lisa M.
Stimulate New Neural Connections and Transform Your Life
How microdosing can help you break out of your rut, change habits, and enhance performance
Creating new neural patterns is essential to changing the habitual behaviors that keep you stuck. To achieve your next level of performance, well-being, and growth, you must change something at the neurological level.
By microdosing with intention and guidance, it's much easier to form new, healthier habits.
Cutting edge research shows microdosing increases neural connections[1], which breaks you out of repetitive patterns of thoughts and feelings, giving you access to new possibilities, creative solutions, and a greater sense of well being.
"Microdosing is great for what ails you, but you don't have to be sick to be better."
Psychedelics are unique because their effect is dependent on context and intention, often referred to as:
"Set and Setting"
Because microdosing is sub-perceptual…
…structure, tracking, and guidance are critical to getting the full benefits.
And that is what this microdosing course is about.
Microdosed with LSD for five weeks for mood improvement
"Microdosing was a beautiful and powerful experience. I noticed a greater appreciation for my life and a consistent sense of calmness and acceptance for the world around me.
The Third Wave's microdosing course was a fantastic resource and reference point throughout the process.  It relieved so much stress."
Sam K, Massage Therapist
Used microdosing to relieve depression and increase productivity
My intention was to improve productivity, stimulate new ideas, improve social interactions, and break habits leading to bouts of depression.
While microdosing, ideas flowed, and I felt a deep connection to people and life. There was a strong feeling of empowerment. Productivity heightened, social barriers dissolved, and gratitude skyrocketed. Old patterns did not disappear, but I felt like I was making a choice to change them.
The Third Wave helped me prepare for my experience. I found it essential for establishing a baseline of information before starting on the journey and optimizing.
Dan M, Environmental Consultant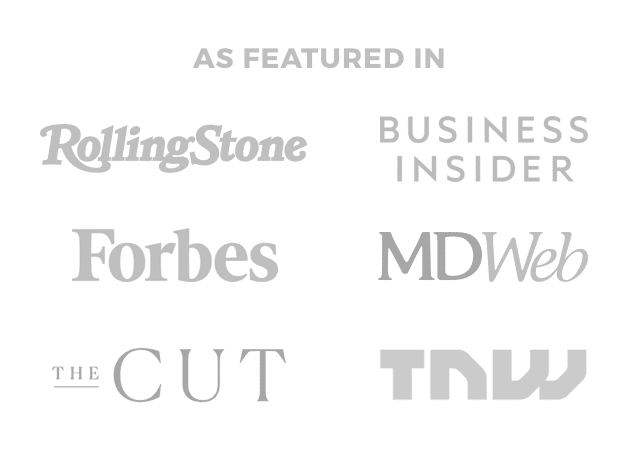 Meet Paul Austin, Founder of The Third Wave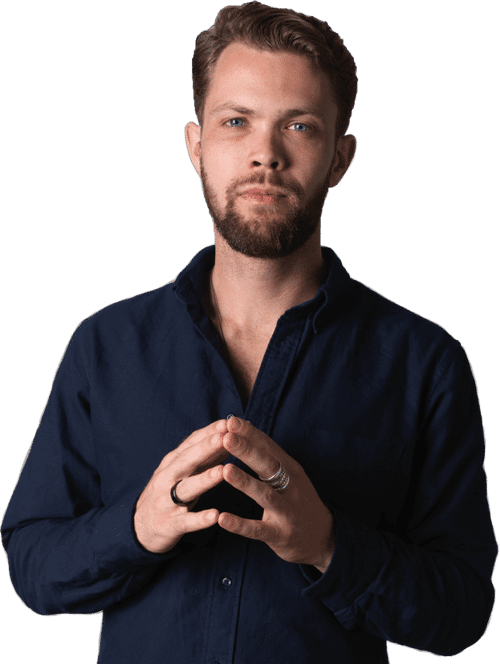 Hi, my name is Paul F. Austin, and I'm the founder of The Third Wave.
The intentional, structured use of microdosing completely transformed my life.
I went from a struggling, anxiety-ridden entrepreneur to creating a successful educational company, transforming myself into an international speaker at the forefront of a global movement.
I know first-hand how crippling anxiety and depression can be.
I also know how fast life changes when you control your mental and emotional well-being, accessing your highest levels of creativity, inspiration, and confidence.
This wasn't an instant miracle. It took deep work and experimentation.
That's why structure is so important.
This course developed from years of experimentation and hundreds of conversations with leading researchers, therapists, and entrepreneurs. It is the most comprehensive resource in the world for leveraging the power of microdosing to transform your life.
In my own experience, through conversations with 1:1 coaching clients and by integrating feedback from 3000+ students, I've realized the generic "one-size-fits-all" approaches to microdosing doesn't always work. They're just too broad.
This course is designed as a step-by-step process, walking you through your first 30 days to help you create a custom microdosing protocol for your unique body, situation, and individual goals.
Here's what it looks like…
What's In Third Wave's Microdosing Course?
This microdosing course is a comprehensive deep-dive into everything you need to know about using the power of microdosing to transform your life and grow into your full potential as a human.
Here is a brief overview of some of the material we will cover together:
The Science Behind Microdosing
How and why microdosing works plus what top researchers say about the long-term benefits.
The foundational neuroscience of psychedelics and what it means for sustainable behavior change
Simplified and clarified, the essential role of the DMN in the ego and transpersonal states.
The Shifting Legal Landscape of Psychedelics
Everything you need to know about safely sourcing your substance
Legal alternatives and little-known loopholes, so you stay on the right side of the law
The evolving medical model of psychedelics and how to find legitimate, qualified practitioners
The Wide World of Microdosing Applications and Benefits
How one simple compound can have dozens of life-changing benefits
You are not broken: what microdosing reveals about so-called mood disorders
Bridging the mind-body connection with microdosing to heal and cultivate holistic wellness
What leading medical doctors say about microdosing with clinical conditions, including PTSD, OCD, ADHD, and even Addiction (this is especially valuable if you are quitting smoking)
Why microdosing may be our most effective medicine for depression and anxiety
Dialing In Your Optimal States of Being
The do's and don'ts of using microdosing to accelerate leadership development and boost creativity
Is microdosing a nootropic? Discover the astonishing truth with our special guest lecture on cognitive enhancement.
Engineering your protocol to tap into deeper flow states for enhanced performance
Microdosing and Physical Health
Accessing your parasympathetic nervous system: how microdosing can modulate inflammation
The warning signs, drug interactions, and uncommon risk factors you need to know, so you stay safe
Get our recommended supplements for supporting your body and mind while microdosing.
Preparing for Lift-Off: Getting Started with Microdosing
The subtle and significant differences between psilocybin mushrooms, psilocybin truffles, and LSD in microdosing.
3 easy ways to create LSD microdoses for precise dosage and reliable effects.
Everything you need to know about preparing psilocybin mushroom microdoses for consistent results
Growing your own medicine: A complete guide to growing your own psilocybin mushrooms (even if you live in a tiny apartment)
Is this really what they say it is? How to test your medicine so you know exactly what you are putting in your body
Taking The 'Blue Pill': Your Microdosing Experience
Why intention matters more than you think and 4 questions to help you refine your intentions before you dose
Structure matters! What to include before, during, and after your microdosing sessions to maximize benefits
How to create the ideal set and setting for an optimal microdosing session 
Increasing the power and effectiveness of microdosing with holistic health practices
The overlooked importance of diet with microdosing and meal suggestions to boost the effectiveness of your sessions
'Pro tips' we've gathered by collecting hundreds of unique microdosing experiences and data-points to help you dial in your experience.
The Third Wave Protocol: Your First Month of Microdosing
Finding the sweet spot: calibrating your dose for your body and your goals
Creating a powerful morning ritual to create forward momentum
Accelerating your growth with microdosing-savvy therapists and coaches 
Why there CAN be too much of a good thing: the pitfalls to look out for and what you need to know to make sure you stay in balance.
How and when to integrate breathwork, yoga, meditation, and outdoor activities to optimize your experience for your goals.
Integration and Daily Life
How to use our custom tracking system to optimize every aspect of your microdosing protocol 
Using journaling as an essential tool for self-reflection, integration, and personal growth.
The counter-intuitive reasons why taking a break can actually enhance your microdosing experience.
Macrodosing Bonus Module:
What to expect and how to prepare for your first large dose experience 
The most differences for approaching macrodosing vs. microdosing
Finding a reputable retreat or facilitator you can trust
Guidelines for moving through difficult experiences during the journey
A closer look at "bad trips," what triggers them, and their significance
PLUS 40+ New In-Depth Videos with Paul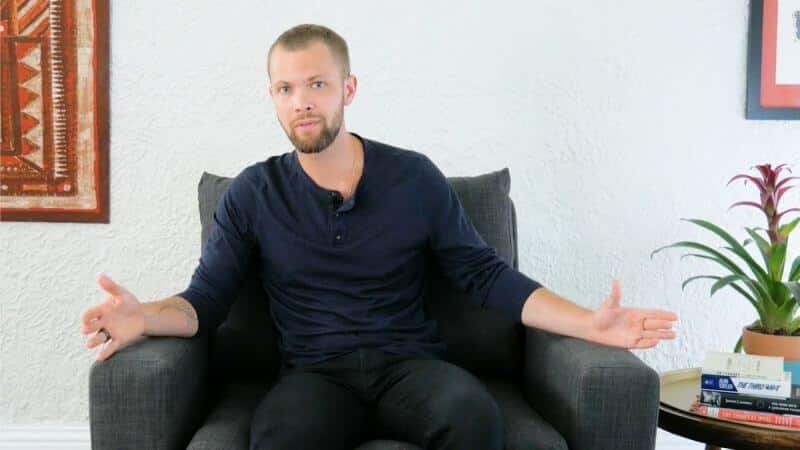 How microdosing cultivates holistic wellbeing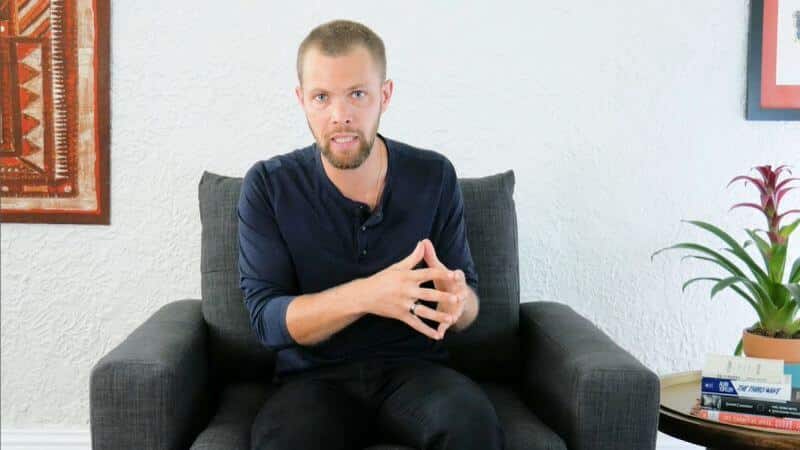 Breakthrough results in mental health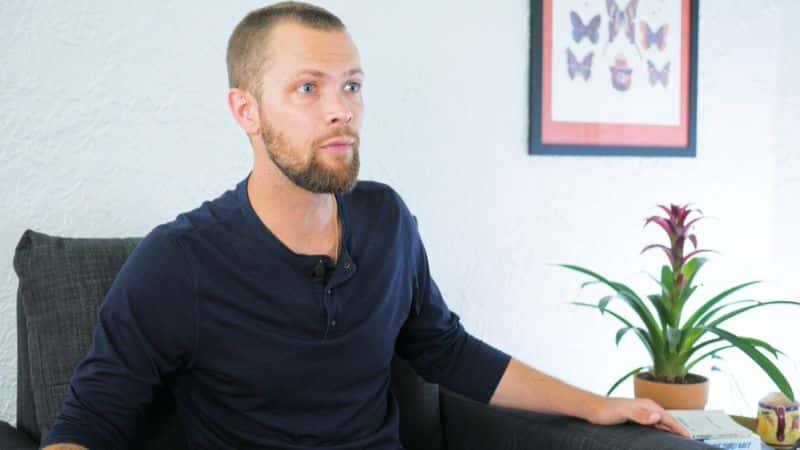 Silicon Valley Secrets: The astonishing business benefits of microdosing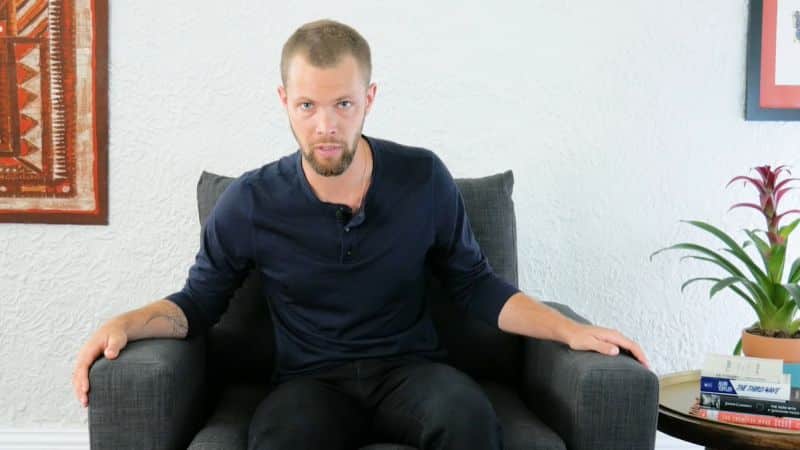 The untold history of psychedelics in modern culture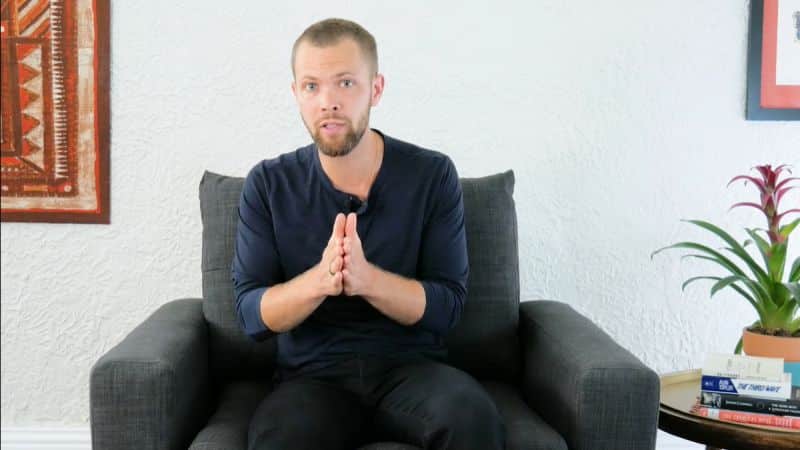 The simple magic of mindfulness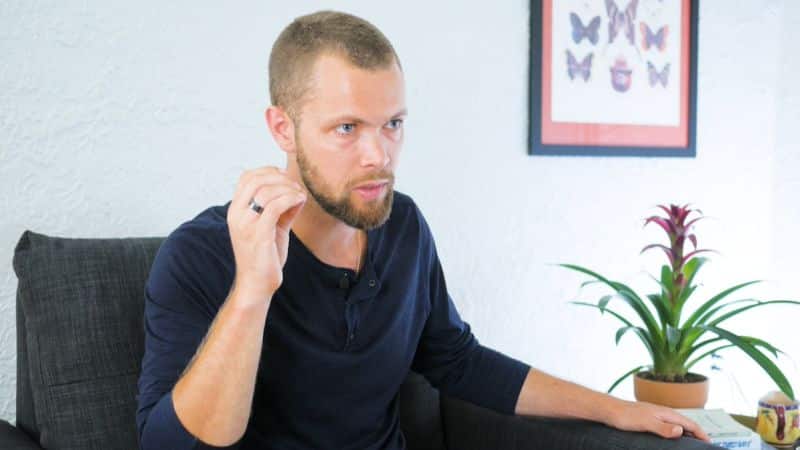 Getting in tune with your inner process and true desires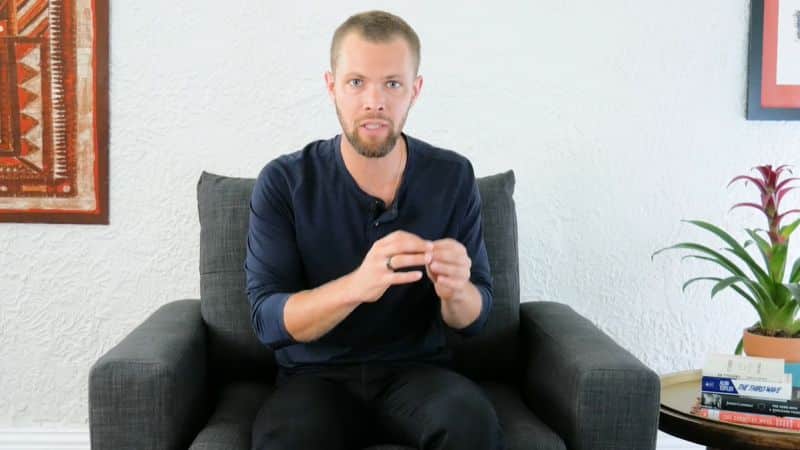 Improving your results by tracking inner states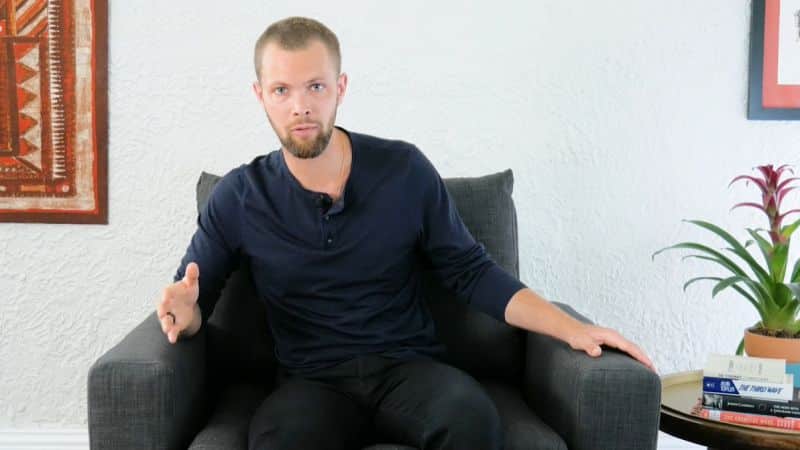 Why intentions matter with microdosing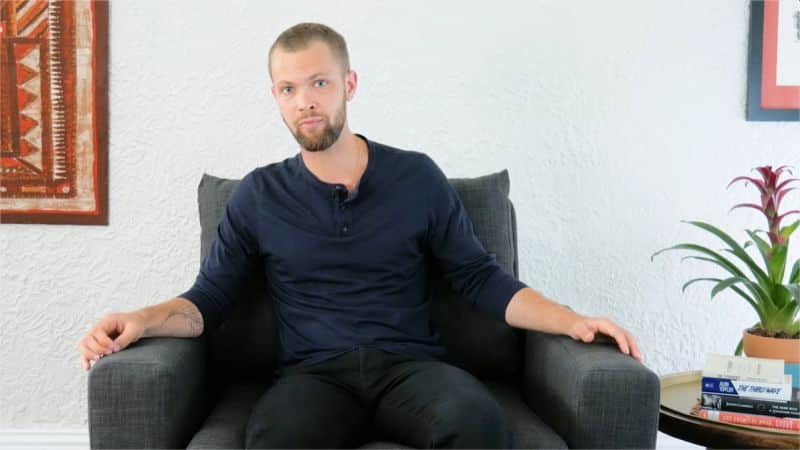 Amplifying your values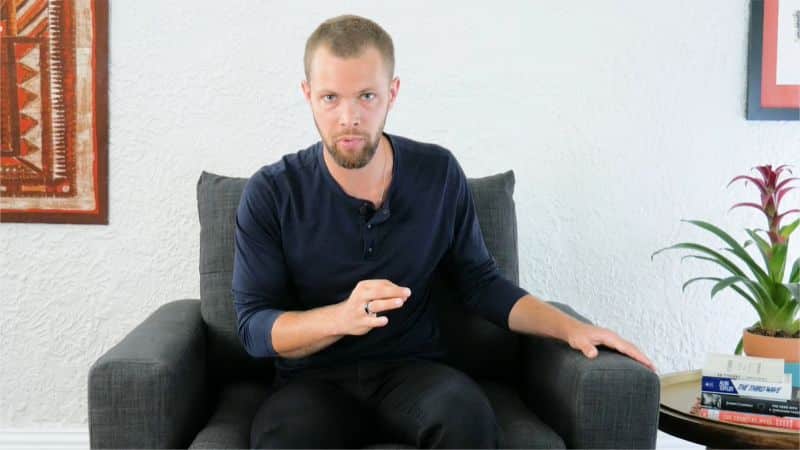 Cultivating clarity and refining intention for better results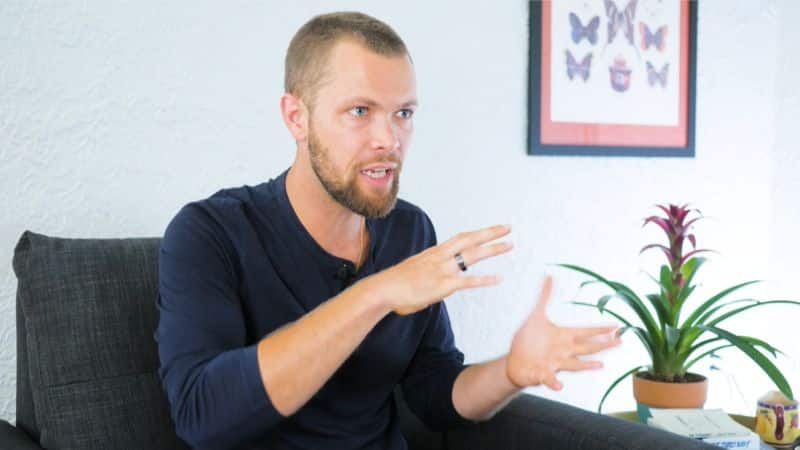 Unlocking your potential through self-expression, even if you're not "creative"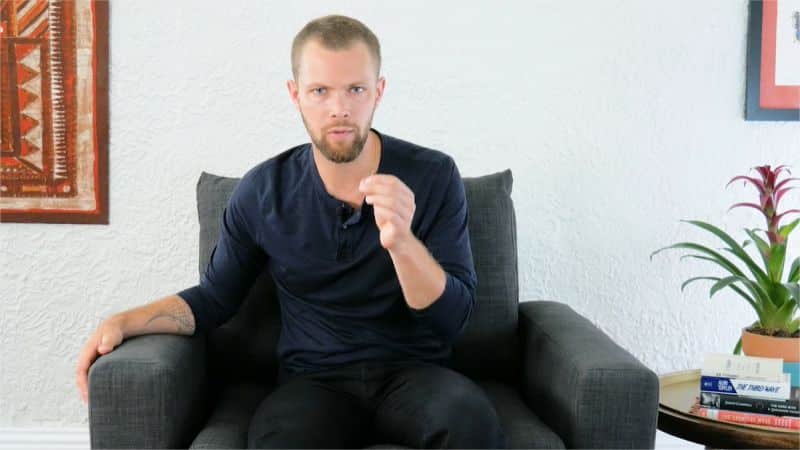 Preparing for Liftoff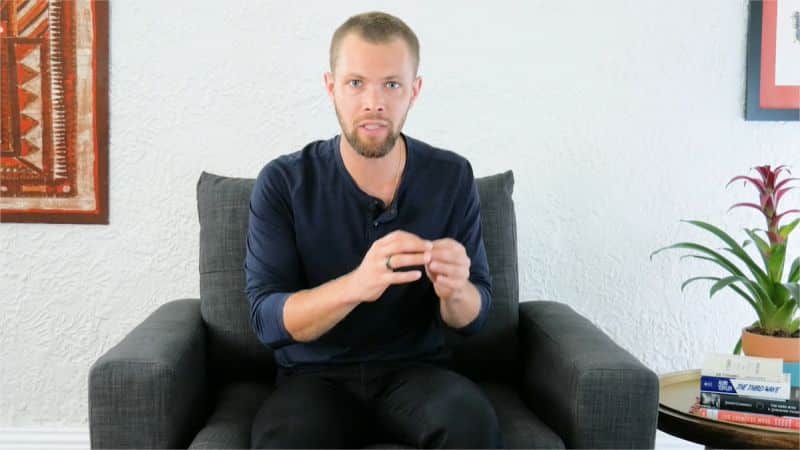 Drop the judgment and move from critic to creator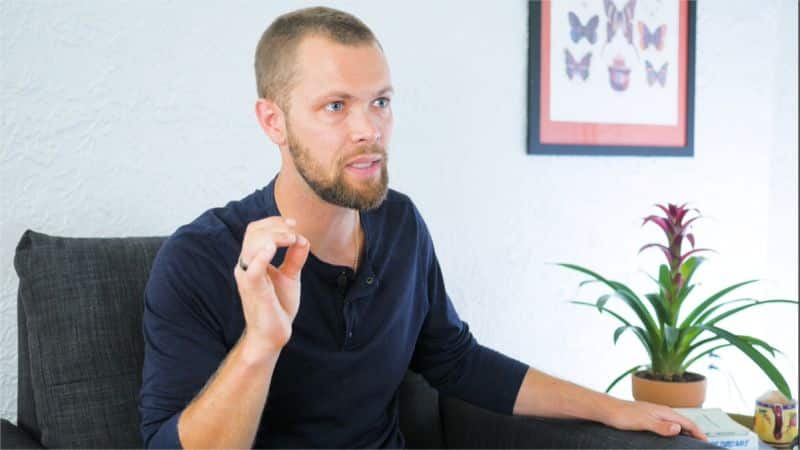 The risks, side-effects, and uncommon concerns with psychedelics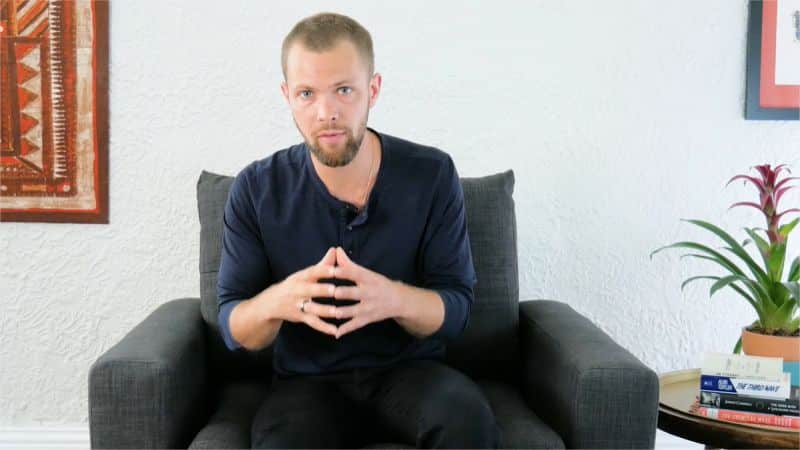 Timing your sessions for optimal results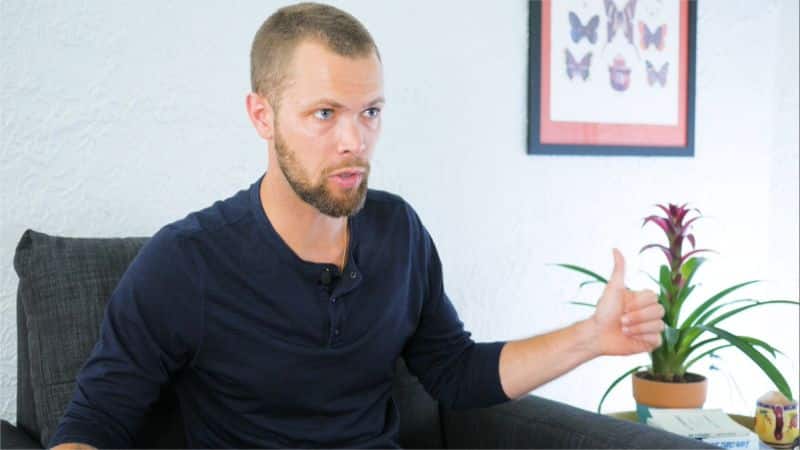 How to speak to medical professionals about psychedelics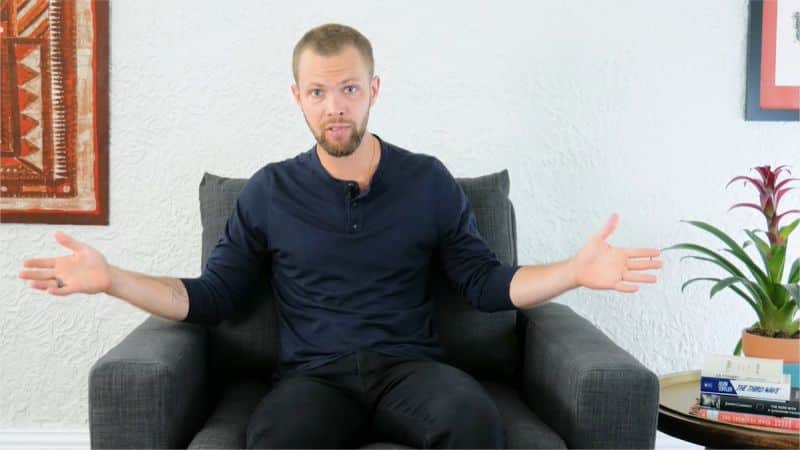 Applied microdosing: LSD vs. psilocybin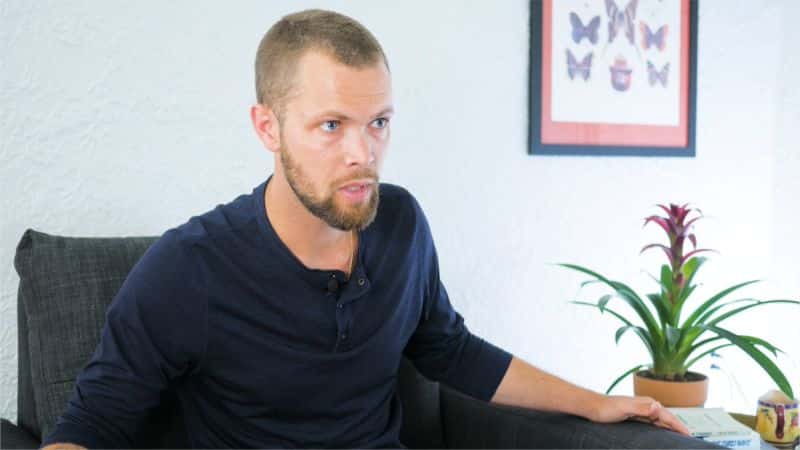 The big sourcing question: where to find what you're looking for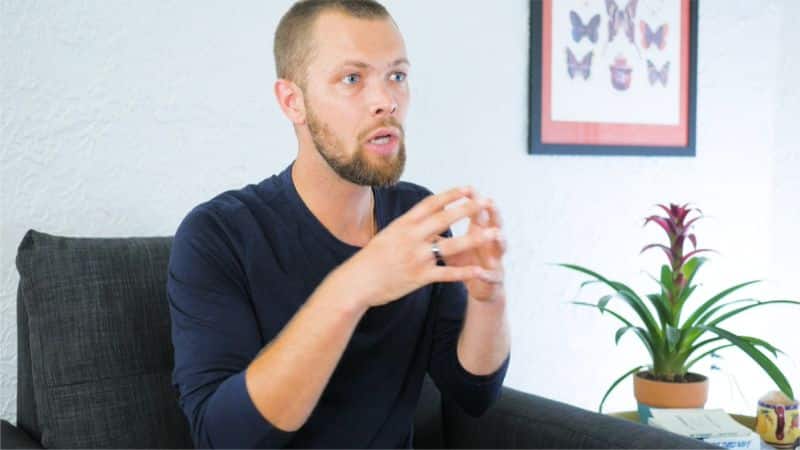 Everything you need to know about LSD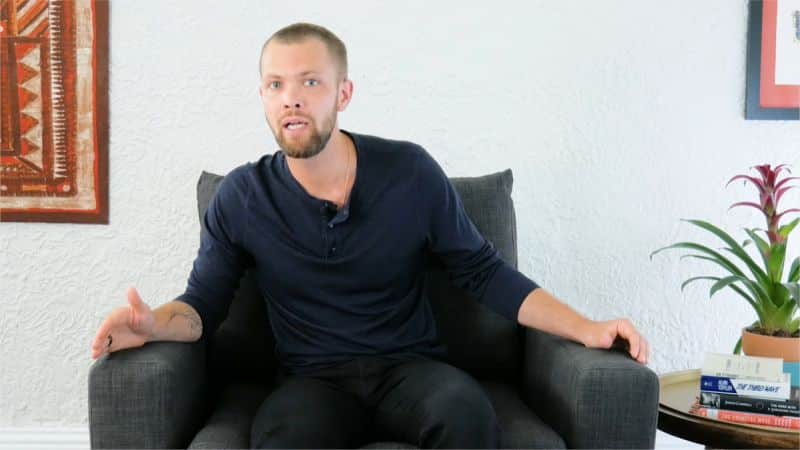 The magic in the mushroom: psilocybin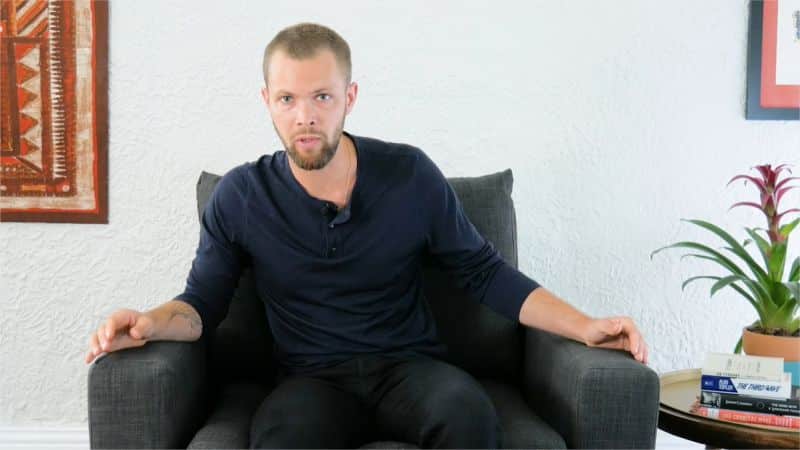 Personalizing your protocol for your goals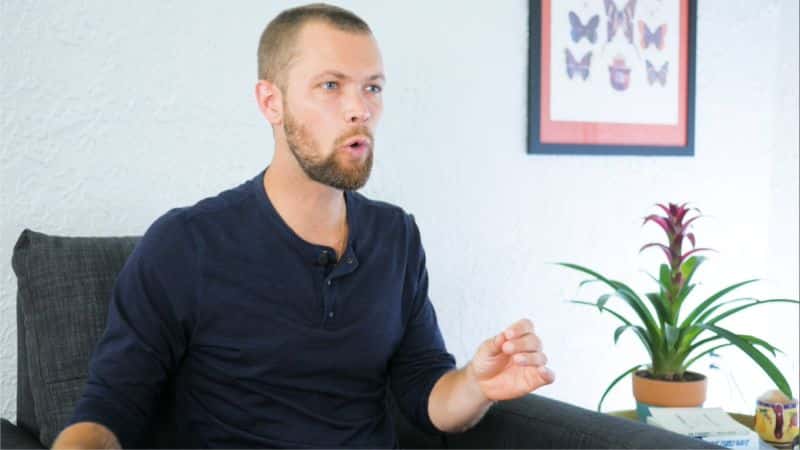 Finding the perfect dose for you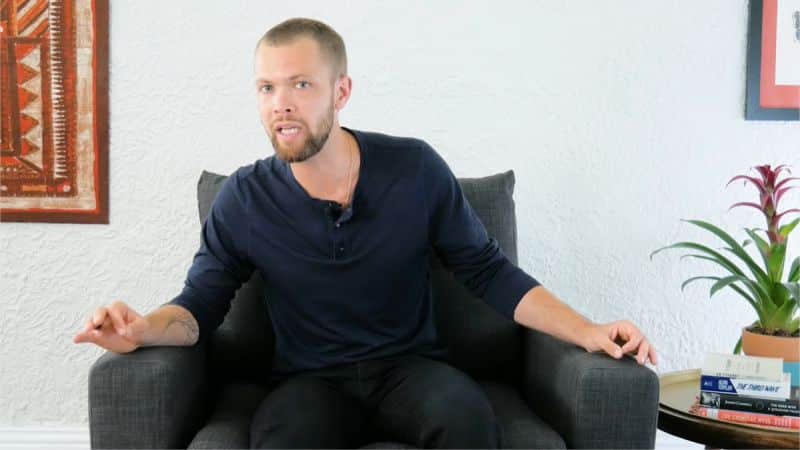 What to do if you take too much
Third Wave's Microdosing Workbook and Tracking Template
This microdosing course is an active process.
Our Microdosing workbook contains 100+ pages with exercises, prompts for self-reflection, and clarification questions to help you integrate your experience and get the most from this transformational medicine.
PLUS, you get access to our custom tracking template to help you zero in on the specific conditions that get you the results YOU want. This microdosing course is an active process. 
Our Microdosing workbook contains 100+ pages with exercises, prompts for self-reflection, and clarification questions to help you integrate your experience and get the most from this transformational medicine. 
PLUS, you get access to our custom tracking template to help you zero in on the specific conditions that get you the results YOU want.
Connect and Get Support In Our Exclusive Membership Community
It's challenging to speak about microdosing with others who don't understand your choices.
For many of us, the social taboo around psychedelics can damage relationships and reputations. When you purchase your Microdosing Course, you also get lifetime access to our new private members area.
This is NOT a Facebook group. Instead, it's our own private online platform, specifically for our community. It is 100% anonymous and secure. It's a safe space to discuss openly, share ideas, and process your experiences away from the prying eyes of big data.
With everything going on in the world, support and community are more important than ever.
You are not alone.
Exclusive Third Wave Community Discounts
When you join the Third Wave Community, you also get exclusive discounts from our strategic partners, including industry leaders in wearable technology, holistic health, supplements, and more…
You can save hundreds of dollars on world-class products to elevate your body, mind, and spirit.
Access to Our Library of Expert Interviews
Microdosing opens up a doorway, a path through your challenges to your highest potential as a human being.
Your journey is unique to you.
To support you to the highest level, we're including interviews with some of the world's leading experts, practitioners, and researchers on how to use microdosing in any area.
This is a rare opportunity to hear expert opinions on topics they rarely speak about in public.
Dr. Dan Engle, M.D. – How microdosing helps us grow from crisis
Dr. Ben Sessa, M.D. – How to balance microdosing psychedelics with antidepressants
Dr. Will Vanderveer, M.D. – How microdosing heals mind, body, and soul
Dr. Peter Sjöstedt-H – Microdosing and homo sapiens 2.0
Tarzie Maclean – The intersection of microdosing and psychotherapy
Dr. Sohail Malek, M.D. – How microdosing helps you to heal from childhood trauma
And many more…
Lifetime Access to All Course Content, Upgrades, and Additions
We regularly update our material with the latest information from researchers.
When you purchase your Microdosing Course, you will get lifetime access to all our course content, including all future updates, additions, and interviews.
Microdosing Course + Coaching
Your Personalized Microdosing Protocol for Sustainable Personal and Professional Growth
Microdosing is one of the most versatile and cost-effective tools for personal growth we have.
But it's essential to know what you're doing to get the full benefits.
Qualified therapists charge anywhere from $100 – $300 per hour, and psychedelic retreats are thousands of dollars, plus travel expenses.
These aren't realistic options for many of us, especially now.
Third Wave's Microdosing Course + Coaching empowers you to take your health, healing, and life into your own hands…
…and create what YOU decide.
The normal price of this package is $497.
However, because this is the first time we've shared Third Wave's unique Microdosing Protocol with the world, you can get our special launch pricing and save $100 off the regular price.
But you have to take action. This special pricing goes away on August 16th, and the price goes back up to $497.
MICRODOSING COURSE + COACHING
$497
$397
Just click the button below to get started with a 20% discount TODAY!
Our 100% Satisfaction Guarantee
Get Started Today!
We recognize that microdosing is not for everyone.
You may be curious but uncertain. In fact, I speak with many people who are intrigued but don't know if microdosing is really "their thing."
That's why we offer a 10-day 100% Satisfaction Guarantee.
This way, you can put aside any anxiety and try the entire program with zero risk.If you're not 100% satisfied with your Microdosing Course, we will refund your purchase, no questions asked*
*subject to terms and conditions
Ultimately, life is a series of choices and consequences.
So what will you choose today?
Microdosing is a tool proven by research to help you in almost any area of life when used correctly. A structured microdosing practice changed my life. It could do the same for you.
Who might you become? What is your next level? How do you want to grow and evolve? Will you push the envelope and see what's possible with microdosing?
It's your choice.
Just click the button below to get instant access to the world's most comprehensive microdosing resource.
FAQ
What if I miss a scheduled coaching call?
What if I've never done psychedelics before?
How is coaching different than psychedelic-assisted therapy?
Why do I need a course? Isn't this just like taking another supplement or a prescription drug?
Will you help me find the actual substance to microdose with?
Are there any reasons I should NOT enroll in this course?
I'm already "experienced", will I get anything out of this course?
I'm seeing a therapist, should I tell them about microdosing?
How much time will this take?
I'm not good with technology, will this be a good fit for me?