Microdosing Course
with 1-on-1 Coaching
Learn to Microdose with Intention and Guidance
Get access to our online course, instructional videos, private forum, expert interviews, workbook and tracking dashboard. Then work with your coach to create a personalized protocol.
COURSE + COACHING
$379
$279
The Microdosing Course, plus:
(3) 1-on-1 calls with our microdosing coaches:

How to prepare for microdosing
How to navigate your microdosing protocol
How to integrate your experiences

Email support with 48-hour response time
Get the Coaching Program
Course Curriculum
Module 1: The Essentials of Microdosing
Why microdosing has become so popular
Top 5 reasons people microdose
The latest scientific research
Microdosing and mood disorders
How microdosing helps with depression and anxiety
How to leverage microdosing for leadership development
Module 2: How to Microdose
How to develop your own microdosing protocol
How to prepare LSD microdoses for consistent, reliable consumption
How to prepare psilocybin mushroom microdoses
The difference between psilocybin mushrooms, psilocybin truffles, and LSD
How to craft a typical day when microdosing
How to cultivate an intention to fit your protocol
Overview of cannabis microdosing, a legal alternative
Module 3: Optimizing Your Protocol
Create a personalized microdosing protocol
Find the right dose for you
How to combine microdosing with modalities such as meditation, breathwork, and yoga
How to accelerate leadership development and boost creativity
Overview of the long-term effects of microdosing
'Pro tips' we've gathered by collecting hundreds of unique microdosing experiences
Suggestions for alleviating sources of suffering from social anxiety, depression, and procrastination
Why being in 'flow' too much can be a bad thing, and how to find the right balance
1-on-1 Coaching
By working 1-on-1 with our microdosing coaches, you will:
Get the answers you need immediately – No need to dig around the internet looking for tips on calibration or best practices. Your coach has all the answers you need.Get structured accountability ensuring you are making decisions with microdosing for your best interest.
Get access to best practices that work for your situation – With so much information on the internet about microdosing, it's hard to discern what's bullshit and what's not. As leaders of the microdosing movement, we've built our reputation on trustworthy information.
Identify YOUR ideal "before" and "after" period – set yourself up to successfully get there.
Get personalized guidance – insight during each key phase of your microdosing experience to ensure you're getting the most powerful results for the time and energy you're investing into your commitment and experience.
Click here to get started with our Microdosing Course & Coaching Program (now $279).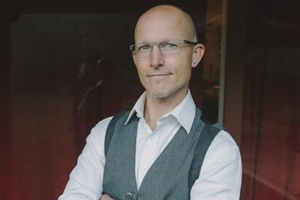 Dr. Dan Engle
Integrative Psychiatrist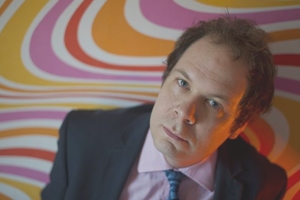 Dr. Ben Sessa
Clinical Psychiatrist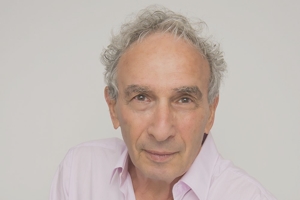 Jerry B. Brown, PhD
Anthropologist and Activist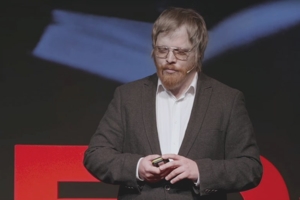 Peter Sjostedt-H, PhD
Metaphysician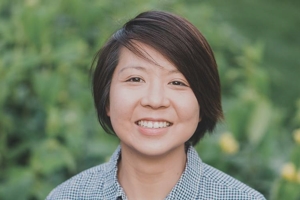 Janet Chang
Quantified Self Expert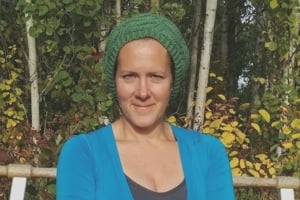 Tarzie McLean
Integration Therapist
Course Materials
Microdosing Workbook + Tracking Template
Our microdosing workbook helps you to clarify intention, plan your future, and guide you through a successful microdosing protocol. It will also help you keep track of how microdosing impacts your quality of life.
Contained inside is 100+ pages that walk you through basic education, an initial evaluation of your current state, and questions to help you clarify your purpose in microdosing. With the microdosing workbook, we lead you through a 30-day microdosing protocol, providing explicit directions to ensure it goes well.

Instructional Videos
How to Microdose with LSD and Psilocybin Mushrooms
How to setup an ideal day while microdosing
What to do after you finish your initial protocol
Expert Interviews
Dr. Dan Engle, M.D. – How microdosing helps us grow from crisis
Dr. Ben Sessa, M.D. – How to balance microdosing psychedelics with anti-depressants
Dr. Will Vanderveer, M.D. – How microdosing heals mind, body, and soul
Jerry B. Brown, Ph.D. – The history of microdosing in Western Culture
Dr. Peter Sjöstedt-H – Microdosing and homo sapiens 2.0
Janet Chang – How to optimize your microdosing protocol
Tarzie Maclean – The intersection of microdosing and psychotherapy
Jesse Lawler – How microdosing compares to other nootropics
Dr. Sohail Malek, M.D. – How microdosing helps you to heal from childhood trauma
Matt Cooper – Microdosing for peak physical performance
Online Support Community
As part of your investment in our Microdosing Course, you get access to The Third Wave's private online forum with a community of other microdosers. Here you can ask questions related to microdosing, including how to prepare for and integrate the experience.
Lifetime access
Your course membership lasts you a lifetime. You'll receive access to all new course additions and interviews, free of charge.
10-Day Money-Back Guarantee
If you're not 100% satisfied with your purchase to join our exclusive Microdosing Course + Community, we will refund your purchase, no questions asked. Subject to terms and conditions.*
Meet Paul Austin, Lead Microdosing Instructor
Paul Austin is the founder and CEO of The Third Wave, an educational platform to steward the responsible and intentional use of psychedelics. He has been featured in Rolling Stone, WebMD, and Business Insider for his work in helping leaders and visionaries integrate psychedelic medicine into who they're becoming. Paul also co-founded Synthesis, a legal psilocybin retreat center in Europe, where he led high-dose journeys for dozens of attendees.
Microdosing and general psychedelic use has proved to be the most effective tool on Paul's own path of development, growth, and becoming. When used with intention, reverence, and clarity, these medicines help expand our awareness, integrating all aspects of who we are with the vision of who we want to become.
It is with great excitement and energy that Paul brings you into the world of Becoming Superhuman, a concept rooted in the necessity of cultivating agency to create our own values and belief systems in this new landscape of cultural creation.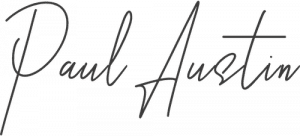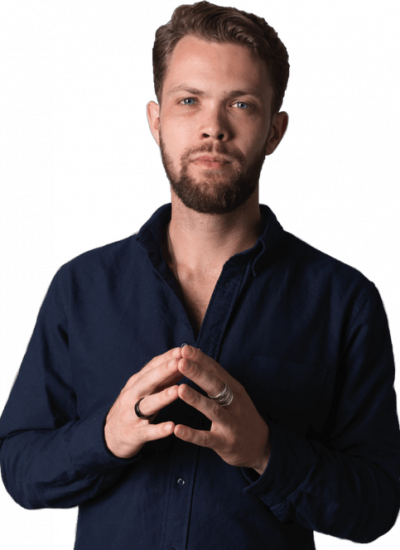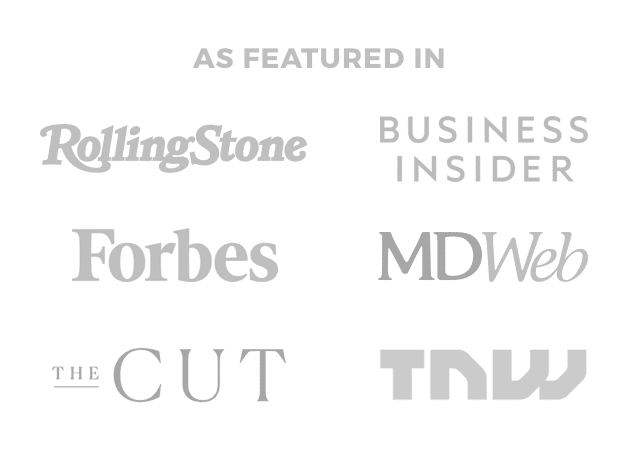 COURSE + COACHING
$379
$279
The Microdosing Course, plus:
(3) 1-on-1 calls with our microdosing coaches:

How to prepare for microdosing
How to navigate your microdosing protocol
How to integrate your experiences

Email support with 48-hour response time
GET THE COACHING PROGRAM
Here is what recent research says about the benefits people experience while microdosing:
Improved Mood – Peacefulness, overall well-being, calmness, happiness.
Improved Focus – Ability to concentrate and enhanced self-awareness.
Creativity – Being more open, enhanced curiosity, ability to shift perspectives, and divergent thinking.
Self-Efficacy – Ambition, self-motivation, self-confidence, and a sense of agency.
Improved Energy – Mental stimulation, wakefulness, and alertness.
Social Benefits – Empathy, a greater sense of connection, and more extroversion.
Cognitive Benefits – Mental clarity, better memory recall, and an improvement in problem-solving ability.
Reduced Anxiety – Reduction in both general and social anxiety.
Physiological Enhancement – Enhanced visual acuity, cardio endurance, reduction of migraines , and higher quality of sleep.
Science is now confirming what we have known for years: when microdosing is done with intention and professional guidance, the results are profound.
Microdosed with the intention of enhancing creativity
"When microdosing, I observed several benefits including reduced social anxiety, better confidence when leading groups, the further flourishing of my writing practice, enhanced creativity, and more courage on a day-to-day basis.
The Third Wave's "Becoming Superhuman" program gave excellent guidance on how to properly microdose with LSD and mushrooms.
Personally, I enjoyed the journaling aspect the most."
Miki L, Writer
Used microdosing to relieve depression and increase productivity
My intention was to improve productivity, stimulate new ideas, improve social interactions, and break habits leading to bouts of depression.
While microdosing, ideas flowed and I felt a deep connection to people and life. There was a strong feeling of empowerment. Productivity heightened, social barriers dissolved, and gratitude skyrocketed. Old patterns did not disappear, but I felt like I was making a choice to change them.
The Third Wave's "Becoming Superhuman" program helped me prepare doses and set expectations for how my experience would look. I found it essential for establishing a baseline of information before starting on the journey and optimizing my overall experience.
Dan M, Environmental Consultant
Microdosed with LSD for five weeks for mood improvement
"Microdosing was a beautiful and powerful experience. I noticed a greater appreciation for my life and a consistent sense of calmness and acceptance for the world around me.
The Third Wave's microdosing course was a fantastic resource and reference point throughout the process. I felt thatI was able to educate myself and feel held throughout the process.
It relieved so much stress."
Sam K, Massage Therapist
FAQ
What is the format of the course?
Do I have to show up at a particular place or time?
How much time do I need in order to take this course?
What happens after I finish the course?
What if I'm not good with technology?
What if I have already done a microdosing protocol?
What if I have never done psychedelics before?
What if I can't find the actual substance to microdose with? Will this course provide the psychedelics?
Is it safe to pay by credit card online?
Are there certain conditions or reasons why I shouldn't take the course?
Am I eligible for a refund?