An 8 Week
Transformational Immersion
with Psychedelic Medicine
Transmute Your Challenges
into Gold
When the ancient alchemists sought to transform lead into gold, they weren't talking about metals and money.
Alchemy is an inner art that transmutes our darkness into value and worth.
Resistance, pain, fear, doubt, and stuckness can be fuel for our personal evolution and growth.
Psychedelic medicines can be an incredibly potent tool for this process.
The Alchemist Academy is about empowerment: giving you the skills, frameworks, and confidence to take your personal evolution into your own hands with the tool of psychedelics.
Accelerate your Personal,
Spiritual, and
Professional Growth
Psychedelics require your active participation.
With the right framework, psychedelics can empower healing, behavior change, and higher levels of performance.
THE WAY YOU APPLY THIS MEDICINE IS ENTIRELY INDIVIDUAL AND UNIQUE TO YOUR LIFE SITUATION:
Release challenging emotions and deepen self-awareness
Cultivate powerful new skills to disrupt patterns of numbing, avoidance, and addiction
Understand and weed out the deep roots of self-sabotage and doubt
Discover new found clarity, direction, and purpose
Reconnect to joy, beauty, and flow
Break through inner blocks to inspire and reinvigorate your life
This program will teach you how to use psychedelics for your goals and support your journey.
Beyond Microdosing: New Expanded Curriculum
As the cultural acceptance of psychedelics has expanded, so has our curriculum.
While our microdosing is still a fundamental component of this program, we've added deeper teachings and extra modules covering macrodoses, psychedelic coaching, and transpersonal states along with a much wider spectrum of medicines, applications, and proven methodologies.
The
Alchemist Academy
Program
Estimate: Fall, 2022
This is a live 8-week immersion program using psychedelics, supporting practices, and breathwork as tools for accelerated growth – Personally, Professionally, and Spiritually.
The program is estimated to kick off in Fall, 2022 and unfolds in 3 phases:

Phase 1 is preparation, with a focus on basic information, sourcing medicine, creating clarity, and group connection.

Phase 2 is a guided breathwork ceremony to take you deeper into yourself, catalyzing your breakthrough experience.

Phase 3 is perhaps the most important: integration of your breakthrough ceremony with microdosing, coaching guidance, and community support.
With the Alchemist Academy, we help you ground new insights and breakthroughs into practical, sustainable transformation.
This leads to a broad range of benefits that can last long after the medicine is gone.
The most commonly
self-reported benefits include:
→ Elevated mood
→ Reduced general and social anxiety
→ Fewer symptoms of depression
→ Heightened focus and concentration
→ Increased creativity, openness, and curiosity
→ Greater self-confidence and motivation
→ Improved mental and physical energy
→ Deeper sense of connection and empathy
→ Sharpened mental clarity, memory, and problem solving
→ Physical enhancement (sharper senses, greater endurance, reduction of migraines)
→ Pain reduction without pharmaceutical medications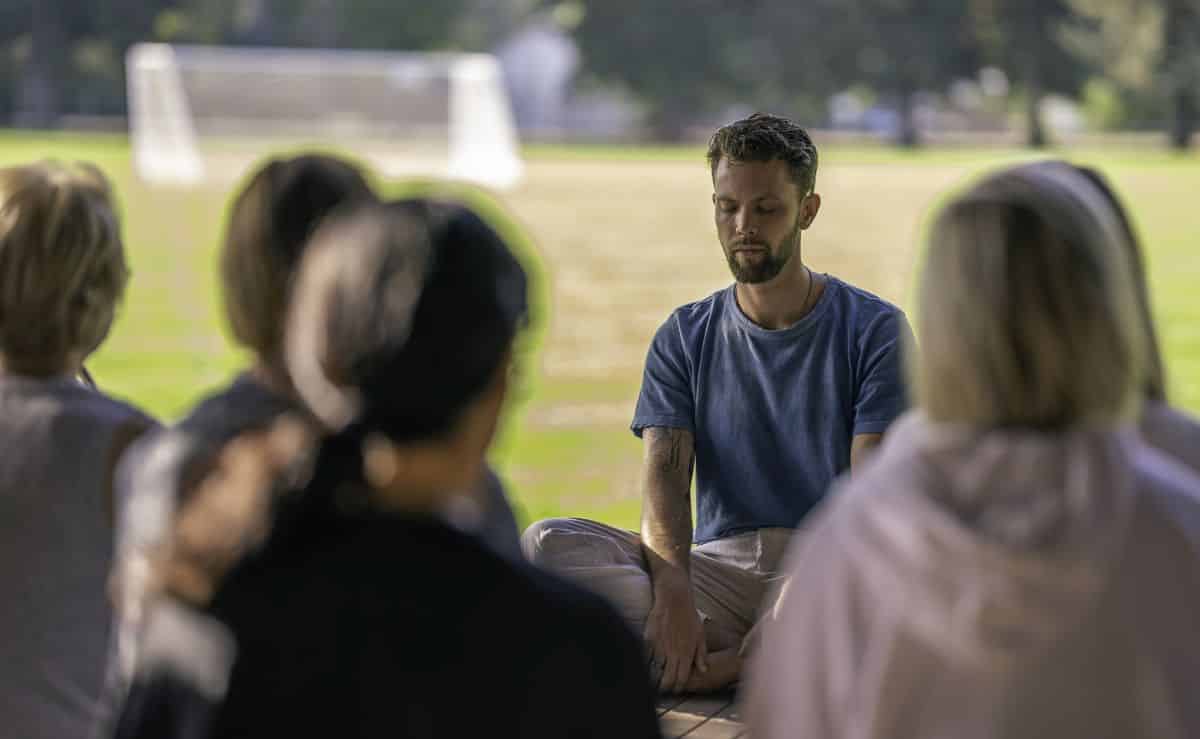 Integrating Cutting-Edge Research
on Psychedelic Transformation
and Healing
Drawing upon Third Wave's extensive network of researchers, therapists, and coaches, the Alchemist Academy is intentionally designed for long-lasting impact in your life.
We'll work together to empower you with tools to walk your unique path.
Each week you'll have a live class focusing on a different theme that takes you deeper into the transformational potential of psychedelic medicine and how to apply it in your life. Following the class, there's a weekly Q&A to help you address any issues and optimize your Alchemist Academy. Plus, we'll break out into accountability groups to reflect on prompts, share insights and learn from other members in the group.
Here's how the program is organized:

Week 1: The Skill of Psychedelics

Using psychedelics is a skill. The way you work with these medicines determines the impact that they have on your life. Done well, they can be catalysts for radical emotional, behavioral, and spiritual shifts. We will take you deeper into this framework to help you cultivate a lifelong skill for sustainable transformation.

Week 2: Medicine and Measurements

Get a complete education in the range of major psychedelic and plant medicines and the subtle art of dosages. Discover what each is best used for, and how to intelligently support macrodose experiences with a structured microdosing protocol. You will also get full support on how to choose the right medicine for this program and be offered guidance on sourcing.

Week 3: Clarifying Purpose

Purpose, desire, and intention fuel our personal growth and evolution. Psychedelics are substances that make you highly suggestible to change. In leveraging exercises and journaling prompts, we help you move closer to authentic purpose and deep desire.

Week 4: Eliminate Distractions

Where attention goes, energy flows. By mindfully pruning away external distractions as preparation for your breakthrough ceremony, we generate more energy to fuel your goals and intentions.

Week 5: Setting Your North Star with a Breathwork Ceremony

Breathwork ceremony is a potent catalyst for healing, transformation, and visionary inspiration. We'll guide you to create safe, sacred space at your own location. With the power of breath and sound, you can enter into an altered state and uncover your new North Star.

Week 6: Psychedelic Synthesis

Unless we actively integrate our Ceremony experience, the lessons, the truths, and the visions can fade away like a dream. Drawing from time-tested practices of transformational psychotherapy, we help you ground your insights into your daily life.

Week 7: Vulnerability and Accountability

The Breakthrough Ceremony can stir up repressed emotions and powerful realizations. It takes time for us to fully process and understand the meaning and value of the experience. By being vulnerable and holding space for the community, we rediscover how to be whole.

Week 8: Sustainability

What you discover in the Alchemist Academy is just the beginning. We'll show you how to forge your path forward, building on the momentum you created to take full ownership of your future.
Final Closing Call:


For those who currently have a coaching practice, or for those who aspire to be a coach, we'll go over our Coaching Certification Program and how it builds on everything you've learned over the last 8 weeks.
"More Resilient, Motivated, Creative, and Joyful"
What past participants say about Third Wave

This completely reshaped my perception of my personal identity, allowing me to see more possibilities in my life. I feel more resilient and emotionally attuned.
Anthony

It's especially great to have a community of people who are going through the same thing you are. And I'm not normally a "group" person. I didn't want the program to end!
Kelsey

The program changed my life in such a positive direction: I have more energy; I am more motivated in life; I have a more positive outlook on life
Debra

I have significantly less resistance in my life and work. I worry less and am more creative. My health is back on track. I have more joy. I have more mental space to make smart choices. Even my tennis game improved!
Mark
Five Pillars for Safe,
Sustainable Transformation
We designed this program to be both gentle and powerful. Each of the 5 pillars of the program plays an important role in your experience.
Let's look at how the different elements of the program work together:
Immersion, Community, Breathwork Ceremony, Structured Microdosing, and Integration.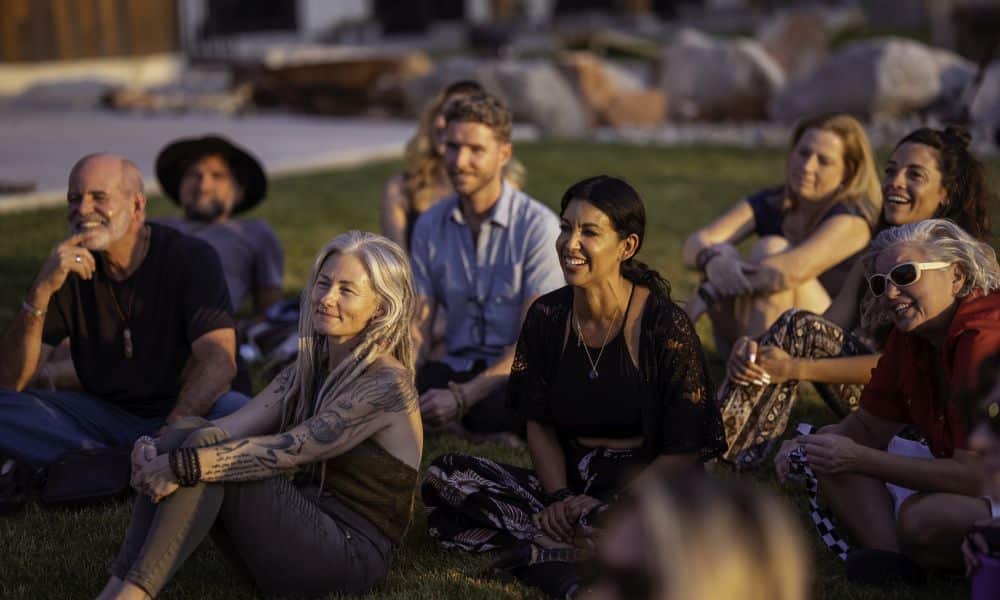 Deepening Connection and Growth Through Shared Immersion
Microdosing opens up our usual filters and relaxes judgmental thinking.  It opens our hearts to deeper and more authentic ways of relating – both to ourselves and others. That's why going through this process as a group immersion is so valuable.
Our individual journeys are reflected and amplified by the tribes we participate in.
It's an opportunity to learn from each other's challenges, and to better understand both ourselves and humanity.
The group acts as a growth accelerator.
And more importantly, after months of lockdown and social distancing, you have the opportunity to create deeper, more authentic connections with others who understand your experience.
Safe Space for Open Dialogue Without Risking Your Reputation
As part of the Alchemist Academy, you get access to our private Slack group so you can connect, share, and support each other away from the prying eyes of social media algorithms.
This is a safe and secure space. You can openly discuss your process, concerns, and questions without fear of judgment or reputational risk.
Safe space is especially important in our current climate of culture polarization and fracturing.
Peak Experience
Through
Breathwork Ceremony
The Alchemist Academy builds momentum towards a powerful breathwork ceremony.
We offer the opportunity to work with a seasoned breathwork practitioner to deepen your experience and enhance your potential for healing and transformation.
Breathwork is an ancient practice. Its modern resurgence was developed by Stan Grof, the godfather of LSD psychotherapy, following the onset of psychedelic prohibition.
With driving music, deep rhythmic breathing can create a powerful altered state of consciousness remarkably similar to a macrodose psychedelic experience. This experience integrates seemlessly with the course's microdosing work.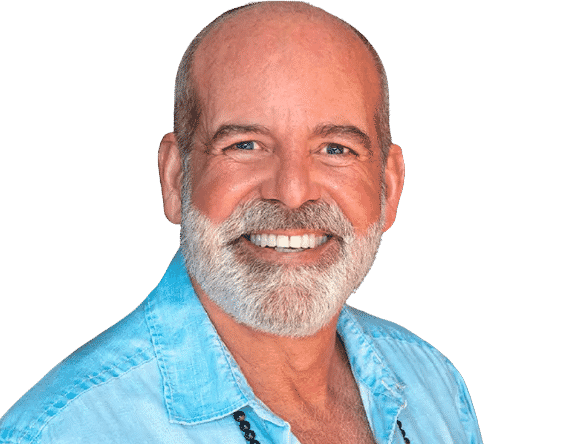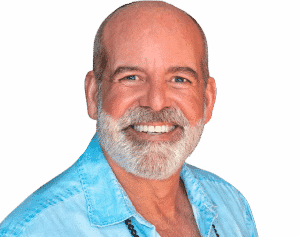 Facilitated By
Chess Edwards
Our guest facilitator, Chess, is a highly experienced Transformational Breathwork facilitator, spiritual guide and meditation teacher. With over 40 years experience guiding people into stronger, deeper and more vibrant relationships with themselves, their work and the world they live in, Chess Edwards is your guide for awakening your most powerful truth & vitality.
Chess will guide you to create a sacred space at your own location where we will all go through the breathwork ceremony together.
The Alchemist Academy helps you make the most from your experience with a powerful combination of guided preparation, expert support, community, and microdosing.
Together it creates the perfect container for deep work, profound healing, and personal realization.
This is the turning point in Third Wave's Alchemist Academy program.
Integration and Optimization for Lasting Transformation
After the breathwork ceremony, we will focus on integrating your experience and moving forward with positive action.
Integration is an essential step to ensure your ceremony isn't just "another experience". Instead, you will have the necessary traction to creating positive, sustainable changes in your life.
Harnessing the Power of Structured Microdosing
A structured microdosing protocol helps you sustain the "afterglow"  of the breathwork ceremony for weeks instead of days.
It is a powerful tool to help bring the experience of the ceremony into your daily life.
Our process is designed from the ground up with input from therapists and psychologists for sustainable transformation and accelerated growth. But the journey doesn't stop there.
The next step is ongoing optimization.
With guidance and feedback, we will help you to refine the skill of microdosing as a tool to uplift your daily life as well as sustain a deeper transformational experience.
That way you can continue your own self-directed journey with microdosing for emotional healing, accelerated growth, enhanced creativity, and higher performance.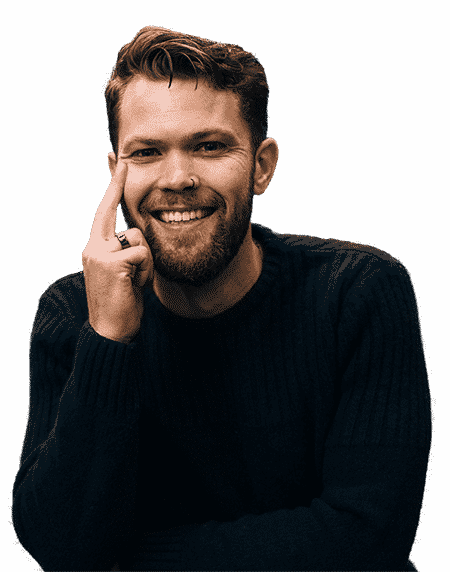 Paul F. Austin
Founder of Third Wave and lead instructor for the certification program, Paul is a 21st century pioneer of responsible use of psychedelics for healing...
Founder of Third Wave and lead instructor for the certification program, Paul is a 21st century pioneer of responsible use of psychedelics for healing, leadership, and personal transformation. He has been featured in Rolling Stone, the New York Times, and WebMD for his work amplifying awareness around the benefits of microdosing psychedelics. He is also the author of the book "Microdosing Psychedelics: A Practical Guide to Upgrade Your Life", a sought-after public speaker, and a microdosing coach.
+ Learn more

Third Wave is a pioneer who has been consistently putting out some of the best stories and conversations around microdosing to help drive this social movement. They are truly committed to revealing the truth of what this medicine can do for humanity.
Anthony

It's very clear to me that Third Wave do their research and knows their sh*t. They practice what they preach and engage with the work on a deeply personal level.
Ash

Third Wave is a vanguard in this space. They are incredibly knowledgeable about the process and benefits and have a gentle, reassuring approach to this topic.
Mark
BONUS: Master Classes with Our Special Guest Experts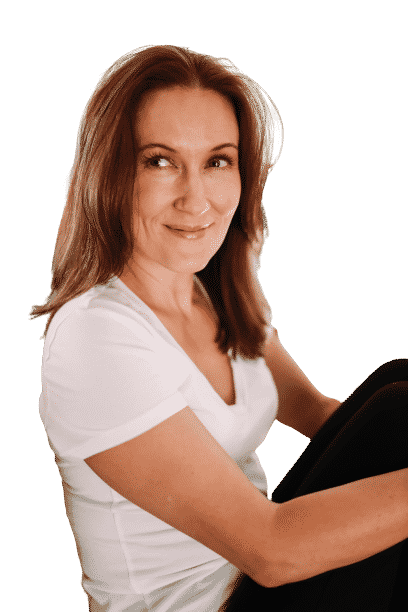 Amy Albright, DACM.
Dr. Amy Albright has played at the highest levels of executive coaching and strategic advising to VPs and CEOs in companies ranging in valuation from...
Dr. Amy Albright has played at the highest levels of executive coaching and strategic advising to VPs and CEOs in companies ranging in valuation from $10M to $2B. She also has a doctorate in acupuncture and Chinese medicine. Dr. Amy understands the practical intersection of holistic health, neurosciences, and leadership, coaching leaders into highly-aware peak performers.
+ Learn more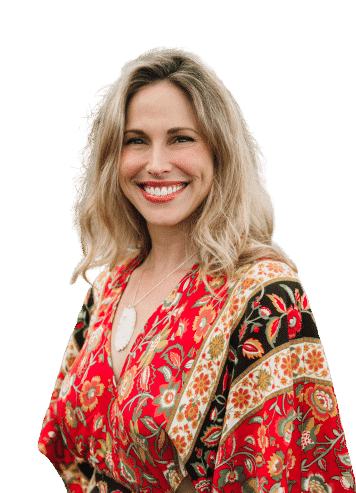 Jennifer Zuckerman, NP
Jennifer is on a mission to bridge western clinical models with the time-honored traditions of plant medicine. She is a nurse practitioner, psychedelic...
Jennifer is on a mission to bridge western clinical models with the time-honored traditions of plant medicine. She is a nurse practitioner, psychedelic integration coach, sound healer, and deep listener – a rare individual with a foot in the two worlds of holistic healing and conventional healthcare.
+ Learn more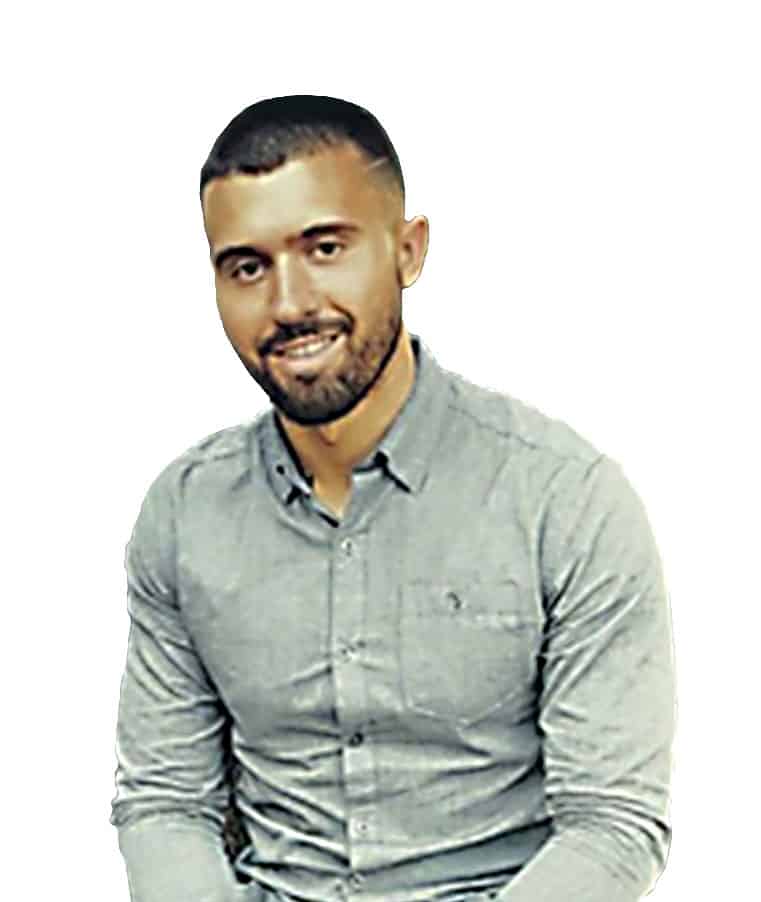 Matt Cooper
A prior teacher of the Microdosing Experience and current coach at The Third Wave, Matt Cooper is an interdisciplinary coach who helps bridge the gap between...
A prior teacher of the Microdosing Experience and current coach at The Third Wave, Matt Cooper is an interdisciplinary coach who helps bridge the gap between mind and body. Coop uses this biopsychosocial approach to health, wellbeing, and transformation to help people of varying backgrounds around the world reach their potential. Coop specializes in the physical integration piece of transformation and can help identify any biological limiters people may be experiencing that can limit their ability to feel at ease, be happy, let go, experience life from a grounded place, and fully show up.
+ Learn more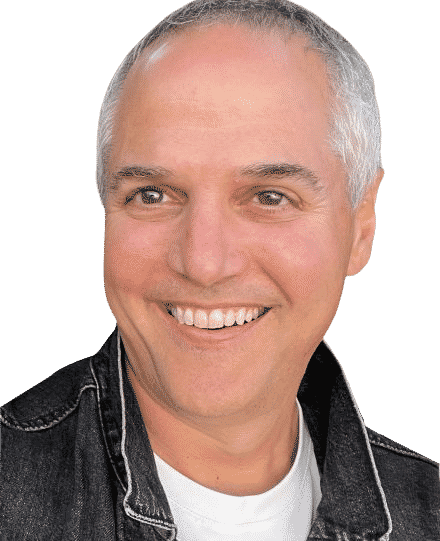 Dr. MJ Jiaras
MJ is is psychotherapist, studio musician, and high level executive coach. He has worked with leaders of Fortune 100 companies for 20+ years...
MJ is is psychetherapist, studio musician, and high level executive coach. He has worked with leaders of Fortune 100 companies for 20+ years. He brings deep insight into culture, leadership, and how to create sustainable changes that helps individuals become their best. His integrated framework of "intentional leadership" is a perfect complement to the transformational potential of psychedelics.
+ Learn more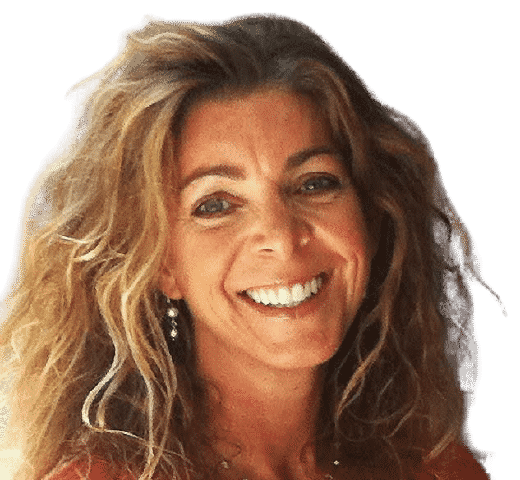 Sarah Stephan
Sarah helps people kick open the door to their brain and their body. She does it by seamlessly combining clinical eastern medicine with the latest neuroscience...
Sarah helps people kick open the door to their brain and their body. She does it by seamlessly combining clinical eastern medicine with the latest neuroscience of psychedelics and of flow states. If Deepak Chopra, Morpheus, Beth Dutton and Tina Fey all got together and had a baby, that would be Sarah. Playing small doesn't interest her. Sarah is evidence-based, protocol-focused, and outcomes-driven. Sarah is based in Telluride Colorado where the powder, sunshine, and outlaw spirit are equally plentiful.
+ Learn more
Free Bonus: Sourcing Guide
Quickly and Ethically Find Your Medicine With Third Wave's Ultimate Guide to Sourcing Psychedelics
One of the most common questions we receive is about how to source medicine for microdosing.
We put together everything we know about ethically–and legally–sourcing medicines into a single resource.
It covers everything from little-known plant medicines, legal alternatives, vendor recommendations, and more.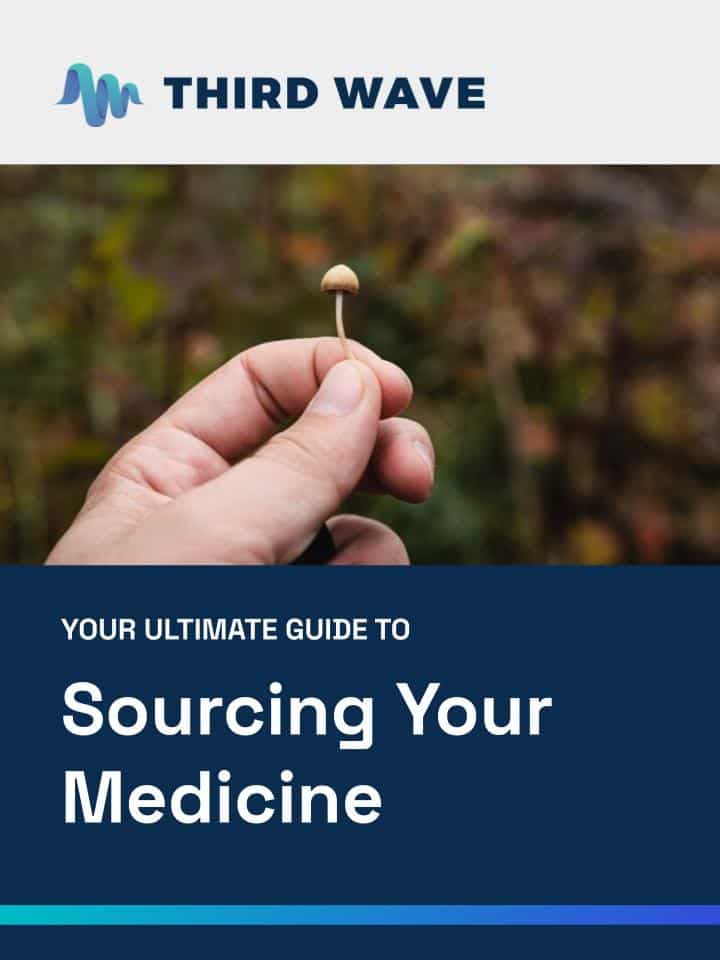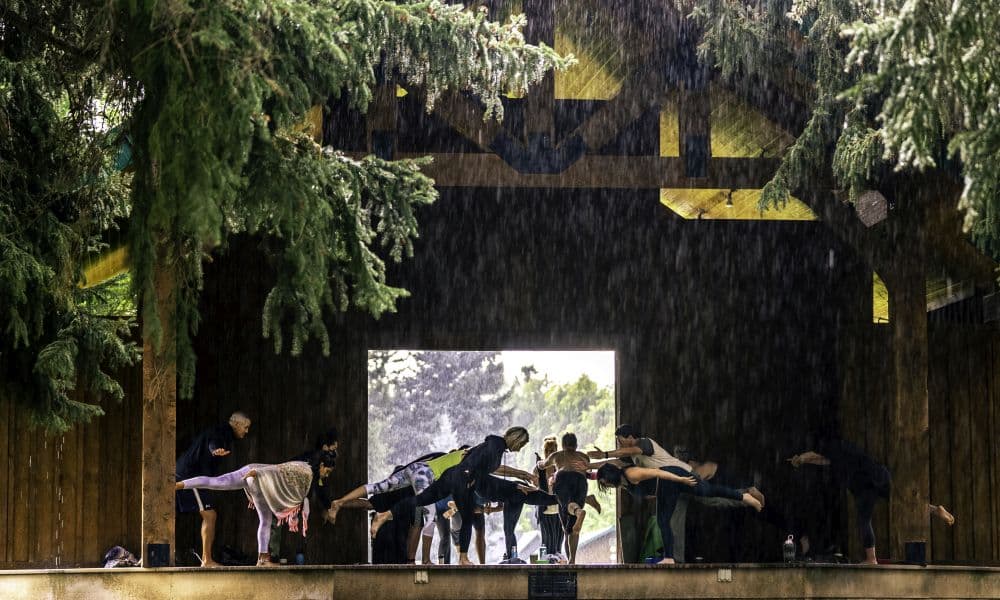 What our community says about Third Wave's Programs:

This is like a graduate course in the use of psychedelics and microdosing.
Laura

I felt so much less isolated by connecting with people from other countries during the pandemic. Sharing the experience with such a wide range of people was incredibly beneficial mentally, emotionally and spiritually. I learned so much more than on my own.
Emma

It's important to know that there are others like you out there. People who are along a similar journey, who want to be vulnerable and share the things they're working on. It created a supportive container for self discovery.
Anthony

With such a resurgence in psychedelic science it's easy to get overwhelmed with information. They make it easy to learn the essentials. It's especially great to have a community of people going through it with you. I didn't want the experience to end!
Debra
The Alchemist Academy
Program Details
The program is estimated to run: Fall – Winter 2022
The Immersion Calls will happen every Friday and last approximately 90 minutes.
Here's everything you will get when you join the program:
Eight Live Immersion Calls
Five Master Classes from Guest Experts
Third Wave's Ultimate Guide to Sourcing Psychedelic Medicines
Transformational Breathwork Ceremony
Private Slack Community for Connection
Accountability Groups of Resonant Intentions or Coaching Experience
Library Expert Interviews
Ceremony Booklet
You want a "quick fix" for life's problems. This is not a miracle cure. This immersion program requires active participation. The effects of psychedelics can be unpredictable and we cannot guarantee any specific results.
You want a substitute for professional medical advice. While psychedelic medicines can aid in certain conditions, we do NOT offer medical advice or therapy. Psychedelics are not a panacea but a tool for illuminating issues to be resolved. The commitment to being present with difficult emotions, seeking additional support if needed, and trusting the process is paramount.
You want a substitute for professional mental health guidance. While psychedelics can help with mental health issues in powerful ways, this program is NOT a replacement for professional mental health advice. If you have serious mental health issues, consult with your mental health professional.
You want personal hand-holding and individual coaching. The Alchemist Academy is a group immersion experience. Past students have found the format incredibly valuable, but if you would like more personalized, individual support, please check out our coaching package here.
An Exclusive
Opportunity With
Limited
Availability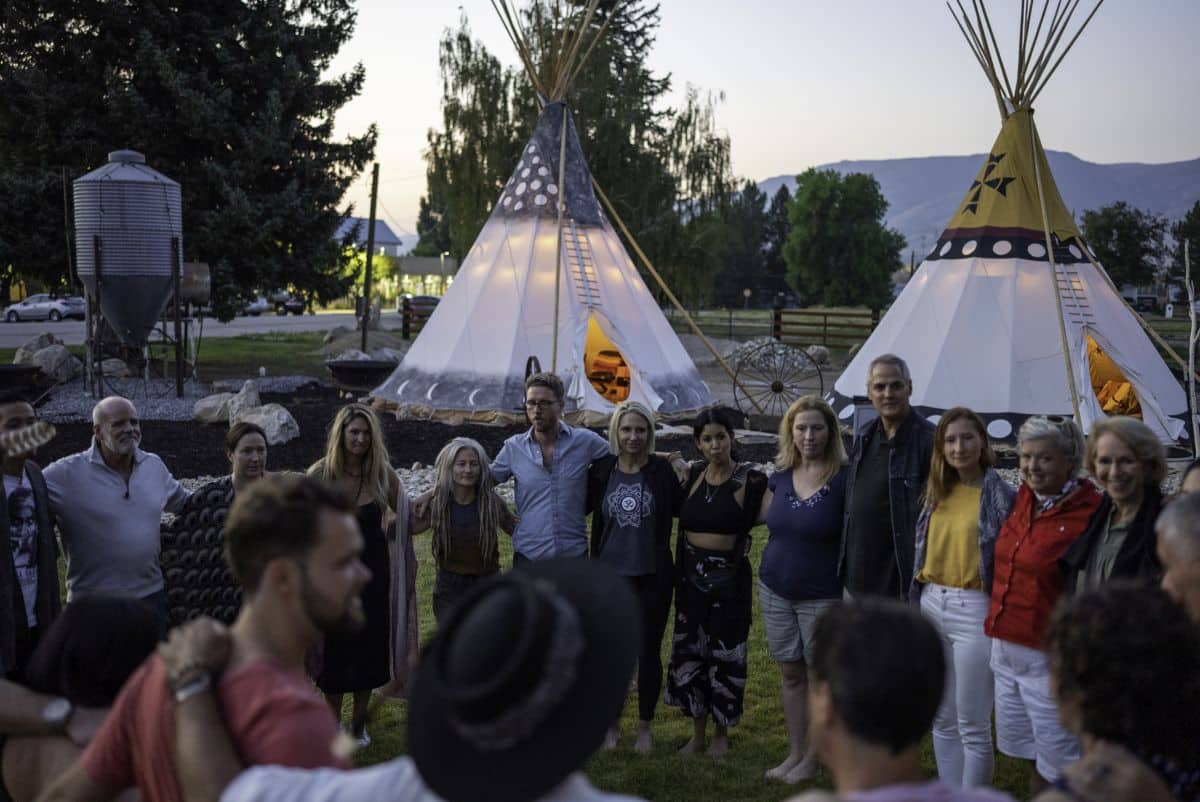 A Special Note For Coaches:
Take a Powerful Step Into the Coaching Revolution
If you are a coach, the intentional use of psychedelics is a transformational skill that can serve both you and your clients for the rest of your life. It can accelerate the healing path and catalyze breakthroughs that change lives.
It will amplify the work you are already doing with clients and take your life and your practice to new heights.
It is your opportunity to experience psychedelic coaching with Third Wave's methodology first hand. It is a perfect next step on your path to mastery.
Want Psychedelic Coaching Mastery?
Apply Your Program Fee To Our Next Coaching Certification Program
If you decide to take your skill to the next level to coach others, this is the only way to apply for early admission to the Coaching Certification Program before we open it to the public.
As a gesture of gratitude, we will also apply your Alchemist Academy payment to the Coaching Certification Program tuition fee.
Transform Your Life in The Alchemist Academy
The "lead" in your life–anxiety, stagnation, lack of purpose, or whatever it is for you–can be transmuted into gold.
You can choose to turn darkness, resistance, stuckness, confusion, malaise, and dissatisfaction into the fuel that propels you to new horizons.
Alchemy is a path of empowerment. It is a method to become an active co-creator in your own healing and evolutionary journey through life.
If you feel the call, we welcome you into the Alchemist Academy.
Special Bonus:
Third Wave's Ultimate Guide to Safely Sourcing Psychedelics
The single greatest challenge for most people who want to explore psychedelics is finding the medicine. But without full knowledge of what to look for, you can potentially put yourself at risk.
That's why we decided to compile a single guide on how to safely source psychedelics.
Here's a look at what's inside this 80+ page guide:
How to find powerful plant medicines in unexpected places, from foraging to your local garden store.
Links to ethical retailers who legally source their medicines from Indigenous populations.
Little-known, inexpensive (and legal) alternatives to classic psychedelics, with virtually zero difference in the subjective effects.
Powerful plant combinations that can deepen and amplify any psychedelic experience.
Strategies on how to stay safe online.
Bonus resources, including some stellar recipes you're sure to love!
Access to our free library of ultimate guides to almost every psychedelic medicine in the world, so you can journey with confidence (know exactly what to expect, background history, what dose to take, and contraindications).
And MUCH more…
Registration is now closed.
If you are interested in being part of the next Alchemist Academy, please fill out the form below and you will be the first to know when it's time to apply.
Our next estimated start date is Fall 2022.
A Note On Our Intake Process
Once you complete your payment, we will send you an intake form.
This is an important and required part of the process. The intake form helps us understand your current situation, your goals, and your experience with psychedelic medicine.
Based on your responses we will adapt some of the course curriculum and coaching framework to fit your needs.
If for any reason we feel that you may not be a good fit for the program, we reserve the right to cancel your enrollment and issue a full refund.
Have Questions?
Please don't hesitate to reach out to Jared, our VP of Coaching Partnerships.
Frequently Asked Questions

What if I can't find the actual substance for microdosing? Will the course provide it for me?
The Third Wave will NOT provide any medicine to participants. You will receive a copy of Third Wave's Ultimate Guide to Sourcing Psychedelics which will show you a number of opportunities available. We will also discuss this more in depth in the first 2 weeks of the program. You will get full access to the Microdosing Course as a part of the Alchemist Academy.There are many legal options available. You will also have access to our community forums and Q&A sessions to get specific answers to your questions.
I would like more 1:1 guidance, what are my options?
Psychedelics are a very personal endeavor, and we understand that you may want more individual coaching. The Alchemist Academy, however, is a group immersion experience. If you would prefer 1:1 coaching, please check out our Microdosing Coaching offer here.
What if I can't attend one of the calls?
Every call is recorded and you will have access to the replays. However, we strongly encourage you to attend each call live – engagement and connection with the group are an important part of the program.
What if I've already done a microdosing protocol?
The Alchemist Academy is designed to accommodate all levels of experience. We also cover a full range of dosages, not just microdosing. Many may take the course to better understand how to maximize the benefits of their microdosing protocol and use them in a more intentional, structured way for better results.
By integrating best practices and complementary modalities, even those experienced with microdosing and psychedelic use will find tremendous value here.
The benefit of being part of an intimate group going through the experience together is also a huge plus.
It's one thing to experiment with psychedelics by yourself. It's another thing to do it within a web of supportive, informed individuals within an intentional, structure. This is why we offer a private slack group as part of the Alchemist Academy.
What if I've never done psychedelics before?
The Alchemist Academy is a low-risk way to take a first step into the world of altered states of consciousness and psychedelic medicines. You will learn how to integrate these tools without needing to change your day-to-day activities.
Our course will walk you through all the basic education about psychedelics and safety to alleviate any misgivings or fears you may have about trying them, plus you will have group coaching and Q&A sessions to help handle any issues that may arise.
We will also provide specific advice for first-time users to mitigate any risks and maximize the upsides of beginning a new protocol. You can also check out our microdosing resources, or our podcast with Jim Fadiman, the godfather of microdosing, for a deeper discussion of potential benefits and contraindications, in more depth.
Are there any conditions or reasons why I shouldn't take the course?
Certain individuals in specific circumstances should not ingest a psychedelic substance without speaking with their doctor first, including but not limited to:
If you have been diagnosed as schizophrenic or bipolar (I or II)
If you are pregnant or breastfeeding
If you have red and green color blindness (preliminary research indicates microdosing can lead to "visual trails")